This Works Demystifies CBD Skincare with Boosters
Listen
This Works is launching into the CBD beauty market with a range of boosters to supercharge our skincare routines. The British brand is applying its expert knowledge and science-backed, clinically proven appeal to the buzzy ingredient, targeting wary consumers confused by overhyped claims in a now-saturated category.
This Works Demystifies CBD Skincare with Boosters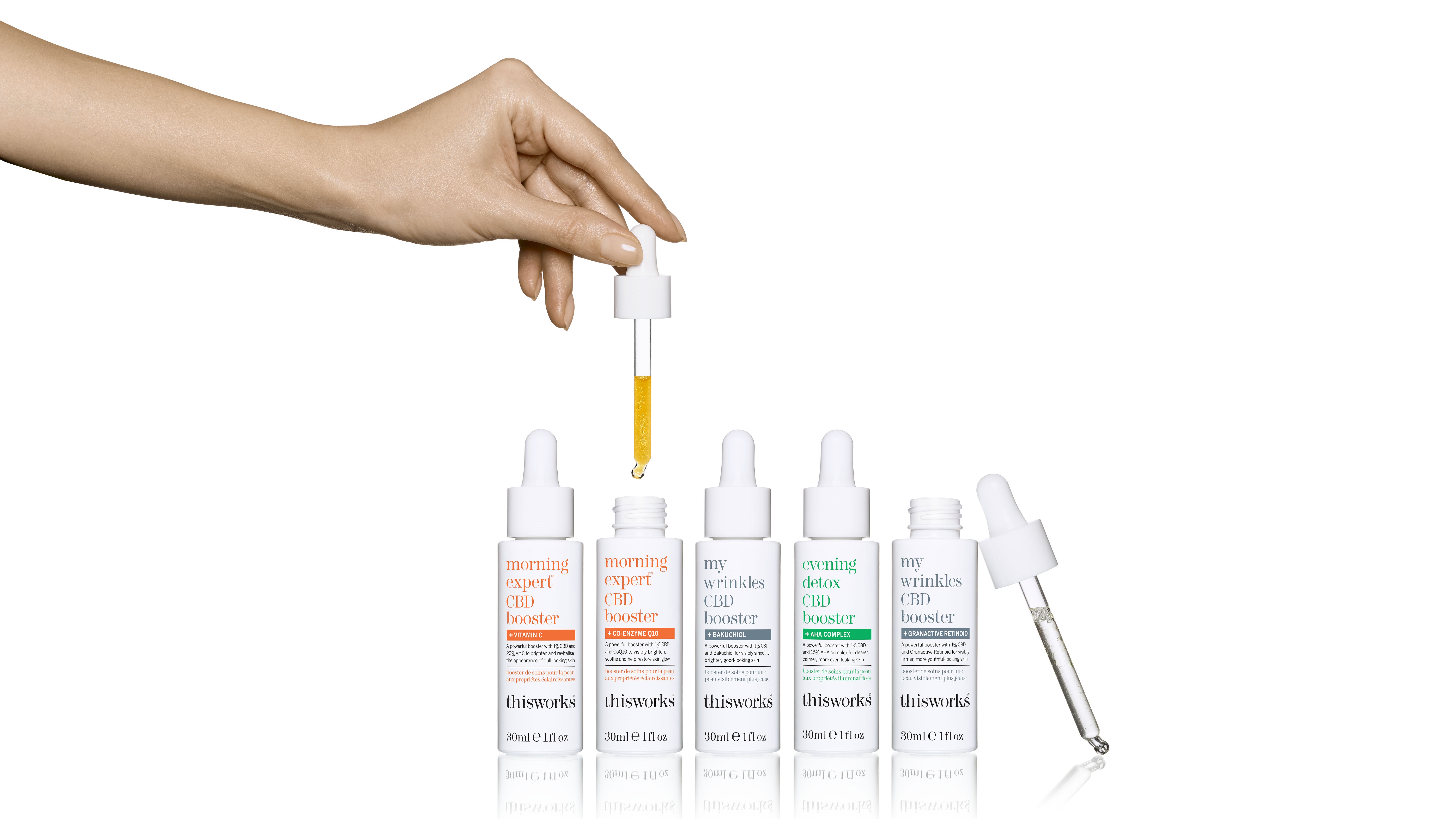 This Works
The company was bought by Canada's Canopy Growth in May 2019 – a world-leading producer of cannabidiol. And the fruits of this acquisition have finally come to retail. The 98% natural boosters all feature 1% pure hemp-derived CBD isolate, which moisturises and calms the skin, and are based on This Works' established skincare ranges: Morning Expert, Evening Detox and My Wrinkles.
The Morning Expert CBD Booster + Vitamin C blends into a morning beauty regime to help defend the skin against environmental aggressors such as pollution, while the Morning Expert CBD Booster + CoEnzyme Q10 targets fine lines and dehydrated, dull morning skin. In clinical trials, 91% of participants said their skin looked less tired after using the latter. The Evening Detox CBD Booster + AHA Complex deep cleans pores and restores skin balance and glow overnight.
Wrinkle-fighting retinol and its plant-based, less reactive alternative bakuchiol are the stars of the My Wrinkles CBD Booster duo – which smooth and soothe while increasing glow. My Wrinkles CBD Booster + Bakuchiol received an 86% satisfaction rate for skin smoothing, while 81% who tried the My Wrinkles CBD Booster + Granactive Retinoid said their skin looked more youthful.
This collection launch also taps into the growing trend for 'booster' products, whereby skincare-savvy consumers create beauty 'cocktails' by mixing add-in actives with their own formula blends to suit their nuanced needs. See Skincare Projections 2020 for more.
CBD's calming and nourishing abilities are particularly relevant as the Covid-19 outbreak rages on, causing increased levels of stress and anxiety. One-third of Americans (33%) have experienced high levels of psychological distress at some point during this extended period of social distancing (Pew Research, 2020).
For more on innovation in the beauty CBD market, see CBD At-Cost: Verdant's Affordable Pricing Strategy and Why Sephora's CBD Regulations Are Overdue.