Seedlip's Mushroom-Derived Packaging
Published 12 November 2020
British non-alcoholic spirits brand Seedlip has released a visually striking gift pack in time for the festive season that prioritises sustainable materials. The outer box is made from a mycelium (the root system of mushrooms) and biomass-derived material that can compost in just 40 days.
Seedlip's Mushroom-Derived Packaging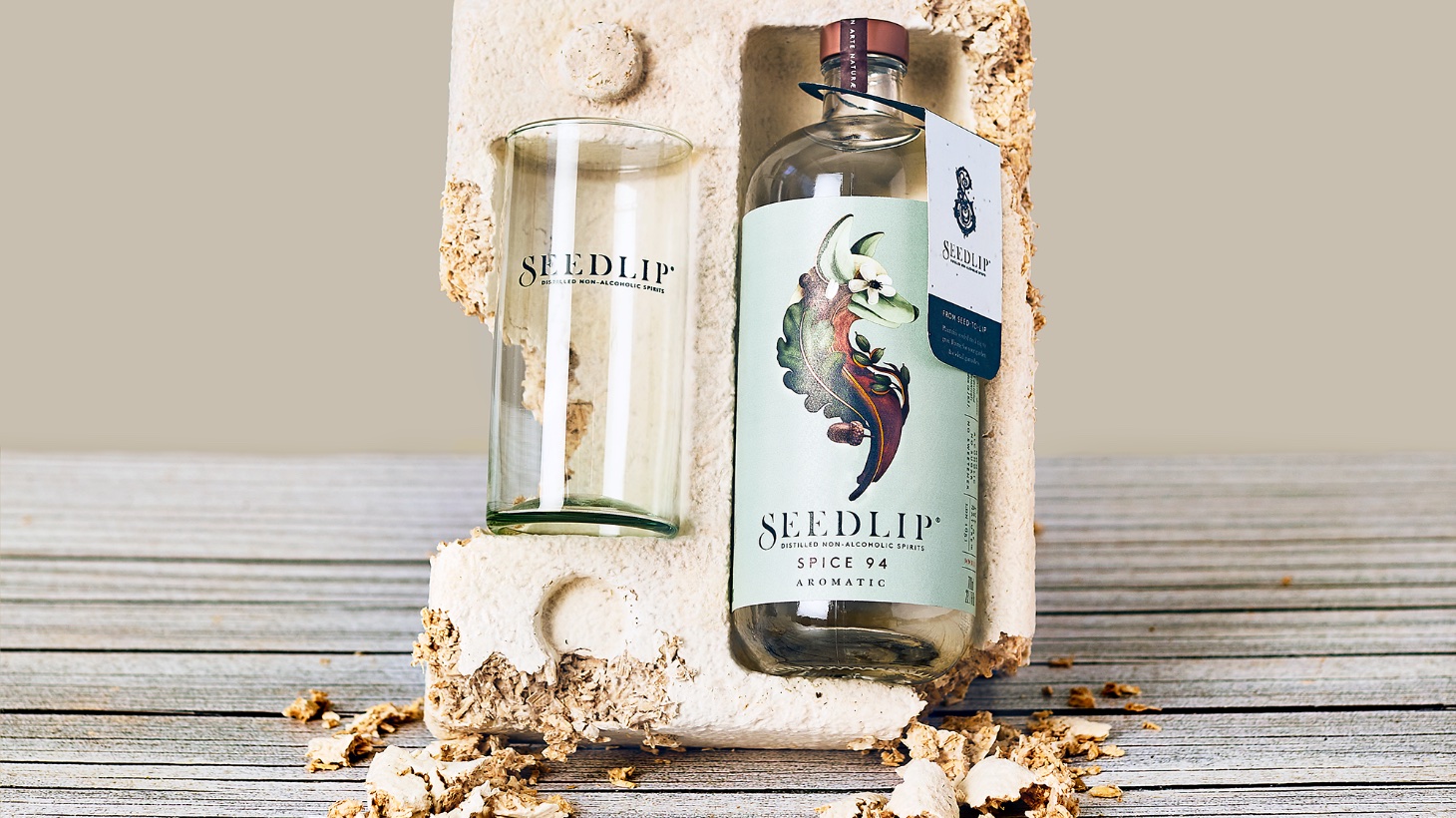 Seedlip
Conceived by UK sustainable packaging manufacturer the Magical Mushroom Company, the biodegradable product is a good fit for tomorrow's eco-aligned kitchen (see Self-Sustaining Kitchens and Designing the Post-Covid Kitchen).
The gift pack includes a bottle of Seedlip's Spice 94 variety and a highball glass made from 100% recyclable glass. A paper tag adorning the bottle neck is studded with thyme seeds, enabling the recipient to plant the herbs at home. This clever touch aligns neatly with rising interest in at-home horticulture as consumers look to future-proof supplies of fresh fruit, vegetables and herbs. See The Budget Food Opportunity for more on this lifestyle shift.
This product will strike a chord with the scores of eco-aware consumers choosing to drink less or no alcohol at this stressful time, but still craving a buzzworthy beverage experience. The percentage of 18- to 24-year-olds not consuming any alcohol at all has increased from 43.6% before the pandemic, to 47.2% during lockdown (Yahoo, 2020). For more on the burgeoning sober curious cohort, see Selling to the Sober Curious Consumer, as well as Alcohol Packaging for the Sober Era.
For more on the rising importance of eco-friendly design in packaging, see Mainstreaming Eco-Packaging. For early forecasts on mushrooms being employed across multiple categories in eco-friendly solutions, see Trans-Industry Ingredients.