Olive Oil for Daily Drinking
US start-up Saint Supply, founded by LA-based osteopath Vicky Vlachonis, has launched its first product; an olive oil designed to be ingested neat, on a daily basis. Called Living Elixir, the product uses organic olives that are hand-picked from ancient trees in the Olympia region of southern Greece. Its high levels of antioxidants and nutrients make it an appealing choice for today's wellness-seeking consumer.
Olive Oil for Daily Drinking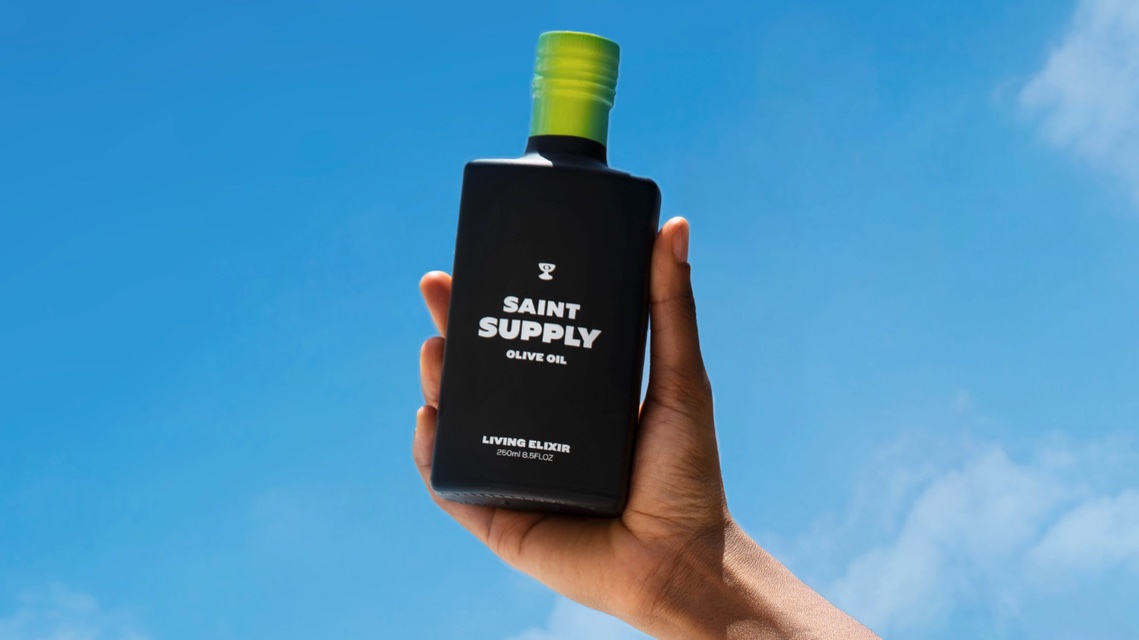 Saint Supply
As explored in Wellness Ingredients to Watch 2021, consumers are embracing a wide array of ingredients that promise to boost health and guard against disease and bodily inflammation (see also The Immunity Opportunity). Olive oil has long been acknowledged for its health benefits, which include helping to maintain a healthy heart, boosting mental clarity and promoting a healthy digestive system. In a recent article published by US publication Vogue, olive oil is also praised for its ability to promote relaxation (a much-desired commodity in modern times) and its ability to boost collagen in the skin.
Meanwhile, across Asia, consumers have become more interested in the golden liquid. A recent piece on news site Bloomberg details how uptake of olive oil is rising in Japan, Singapore and China – partly thanks to Mediterranean-style diets becoming more popular across the region (see China's New Food Consumers for further context into Asian consumers' enhanced health focus).
Saint Supply's packaging for its hero product is decidedly upscale, boasting a matt black backdrop with crisply rendered lettering in a clear white font. The monochromatic effect is strikingly simple while simultaneously denoting a premium feel. Effectively, the design solution upgrades an everyday product into a covetable treasure.
For more on design and ingredient tweaks that lift ordinary products to elite status, see Upstreaming Everyday Edibles. For more on edibles being used to target health concerns, see Food on Prescription.