Beyond Meat Launches Sustainable Education Programme
Published 24 September 2020
Listen
US faux meat giant Beyond Meat is hoping to encourage children to take a proactive stance on sustainability from a young age with its new virtual sustainable education programme for children between the ages of 10 and 13.
Beyond Meat Launches Sustainable Education Programme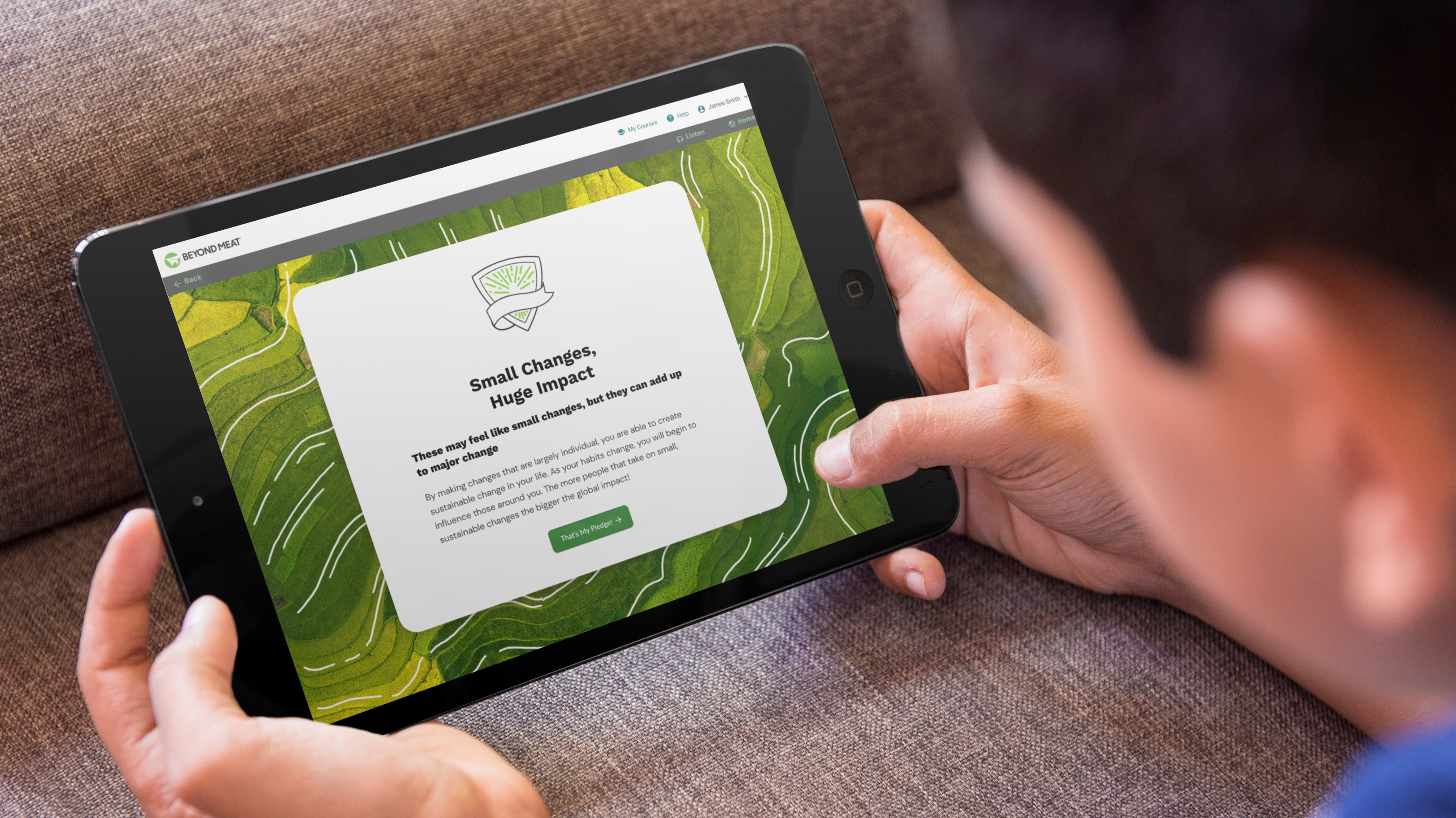 Beyond Meat x EverFi
The virtual programme, made in collaboration with US digital education tech company EverFi, covers topics including global resource constraints, the importance of biodiversity, climate change and the connection between sustainability and health. The goal of the programme is to teach children how their actions can make a positive impact on their health, their communities and the planet.
Ethan Brown, Beyond Meat's founder and chief executive said of the project: "We see food as a vehicle for change; this course being an important part of that commitment, helping students to learn more about the role of diet in health and sustainability."
The programme will launch in the US in October and run through the 2020-21 school year. Students and teachers will be able to access the resources remotely, supporting students still learning from home amid the pandemic.
This course by the plant-based brand is a great example of how food brands can help to cultivate a more sustainable future by offering enriching resources to help children form sustainable eating habits from a young age.
For our latest delve into creating more sustainable food systems, read Veganism's Post-Pandemic Future, How Soil Will Save the World and The Post-Vegan Opportunity.