Shein X Platform Promotes Independent Collaborations
Published 18 January 2021
Listen
Aiming to elevate young and independent designers, China-based online fashion retailer Shein has launched Shein X, a platform whereby the company will handle the marketing and manufacturing of the designers' pieces while they retain ownership of their designs.
Shein X Platform Promotes Independent Collaborations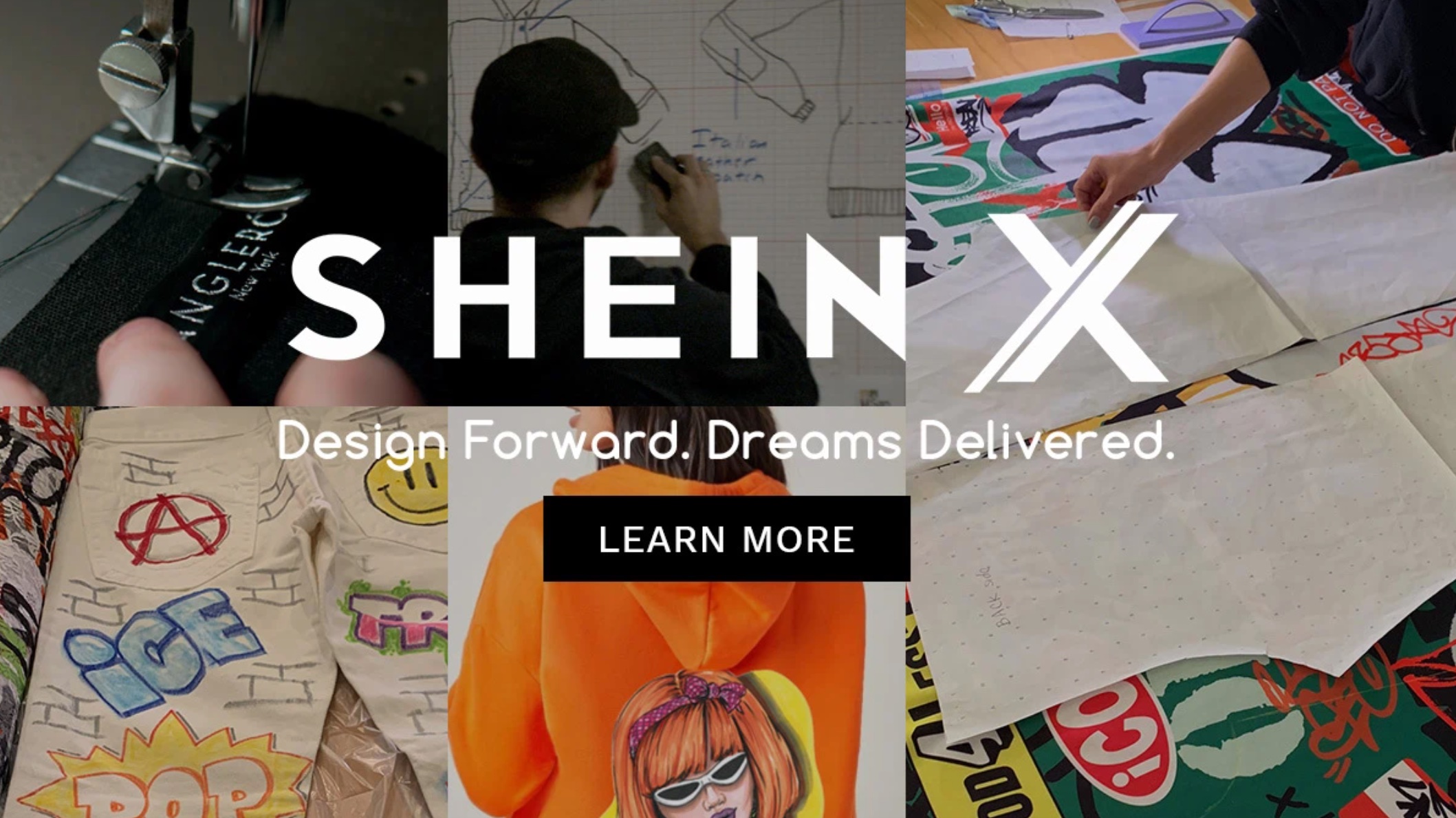 More of a mentorship programme than a traditional collaboration, the independent designers will solely own the copyright to their creations, sharing only the profits with Shein, while Shein itself will handle the selling, marketing, manufacturing and distribution of the products.
In this way, the platform provides a major support to young and independent designers who may not have access to the resources necessary to manufacture and distribute product on a large scale, but still ensures that their artistic integrity is protected, and their designs remain their intellectual property.
After experiencing exponential growth during lockdown thanks to savvy TikTok marketing strategies and low-cost duplicates of designer items, the Chinese fast fashion retailer is wise to invite young, independent designers to benefit from its successful platform. The number of new products dropping on Shein daily is enormous, and this approach will allow for diverse voices to be heard and represented.
Additionally, this format will resonate with Gen Z consumers who initially spurred the brand's growth – as it will offer more clarity on where the retailer's products come from and retain the integrity of the designs.
Going forward, brands will increasingly be expected to share their success with others and provide a platform for newer brands and designers. Look at rival companies as potential collaborators and consider them as lucrative opportunities rather than competitors – see Frenemy-Based Brand Building and the Adidas & Allbirds joint effort for further insights.
For more on this evolving trend, see Fashion's State of Independents in our 2021: Look Ahead. Also, see Youth Style Collectives 2021 and our upcoming Gen Z Style IRL 2021 report for more on what will be driving youth fashion trends this year.