Pinterest Predicts Top 2020 Fashion Trends
Published 03 January 2020
Pinterest's annual Pinterest 100 round-up predicts the top fashion trends for 2020 based on consumers' searches on the social platform, which is used heavily as a space to gain fashion and styling inspiration. We highlight the key takeaways from the report and summarise the trends most likely to gain traction in the new year.
Pinterest Predicts Top 2020 Fashion Trends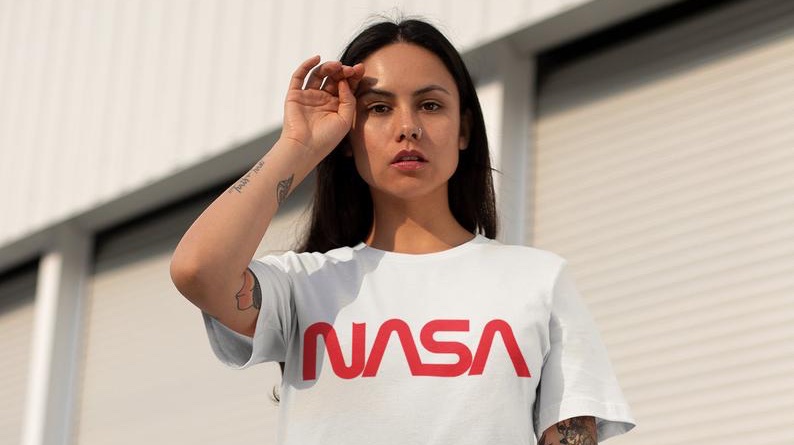 Space Age: Searches for Nasa-emblazoned clothing and galaxy prints were up 106% and 157% respectively in 2019, likely encouraged by the rapid rise in interest of topics such as STEM subjects for girls and astrology – the latter of which increased Pinterest traffic by 247% during this period. See Fashion's Nu Spirtualists and The New Space Age for more.
90s Revival: Heavily inspired by throwback trends (such as scrunchies) amongst Gen Z on social media apps such as VSCO and TikTok (which saw a whopping 6,309% rise in searches in 2019), the 90s resurgence is predicted to continue its ascent this year. 'Y2K outfits' championing 90s hip-hop identifiers such as logomania and cargo pants gained popularity, as did searches for 90s specific streetwear trends, as well as heritage sports brands like Fila.
Non-Binary: After receiving a high-profile boost from Billy Porter at last year's Oscars, searches for tuxedo dresses rose by 99% in 2019. Wedding attire was a huge focus for this trend, with androgynous wedding-wear performing highly on the platform. Children's clothes were also important in this area, with searches for unisex options increasing by 119%.
Conscious Lifestyle: In addition to searches for eco-friendly and sustainable fashion, which have been on the rise in recent years, searches for thrifted and second-hand clothing saw a sharp increase. Additionally, popular topics such as self-discovery, adventuring and social media detoxes were reflected in an increase in searches for practical, outdoor clothing, with hiking fashion seeing an increase of 194%.
For more on applying these trends to key demographics, see Youth Style Tribes 2020.