Oakley Produce Face Shields for Frontline Workers
Listen
The Californian sportswear brand Oakley, best known for its googles and glasses, is pivoting to protective face shields, which will be distributed to frontline medical workers and first responders.
Oakley Produce Face Shields for Frontline Workers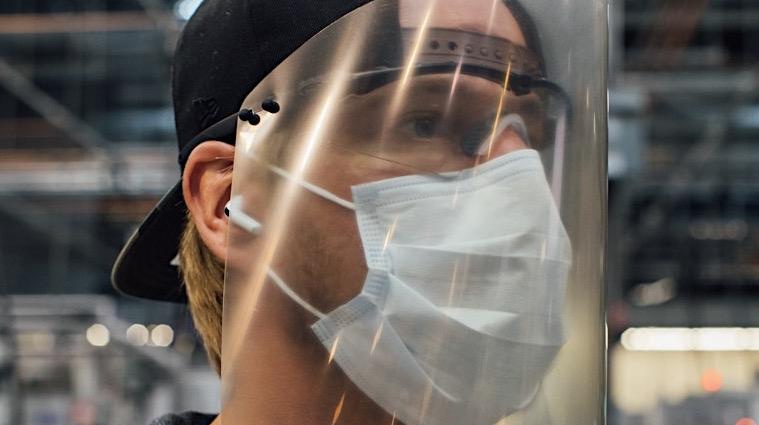 The research and development (R&D) and marketing teams at US sportwear brand Oakley have repurposed their production facilities to manufacture protective face shields for medical workers in North America and Europe during the Covid-19 pandemic. The company, that is best known for its range of protective eyewear for sports such as skiing and snowboarding, joins a long list of brands including Burberry and LVMH which are retooling their factories to produce personal protective equipment (PPE) for medical staff.
While many of the fashion brands manufacturing PPE have access to surplus fabric, meaning they are well placed to produce face masks and scrubs that are in short supply, Oakley as a predominantly eyewear-focused brand is uniquely equipped to manufacture other much-needed items, like these face shields. This is a good example of a brand identifying an area where their specific facilities and materials can be of benefit to others, instead of simply following the PPE trend.
Oakley is also running a social media campaign across its Instagram and TikTok channels using the hashtag #ForTheLoveOfSport, which is encouraging people to keep mentally and physically healthy during the lockdown through exercise.
For more on innovative brand responses to the Covid-19 pandemic, see Covid-19: Fashion Industry Survival Strategies. Also, keep an eye on our Coronavirus: Updates and Brand Responses page for daily updates.