Insta Highlight: Pop Punk's Gen Z Revival
Published 26 October 2021
Fuelled by current chart toppers like Olivia Rodrigo and Willow, as well as the enduring influence of Blink-182 drummer Travis Barker, this Gen Z revival of Y2K pop-punk, emo and grunge aesthetics comes with a new, more inclusive mindset. Female, LGBTQ+ and BIPOC artists are championed through angsty, nostalgia-driven music, and rebellious sartorial choices.
Insta Highlight: Pop Punk's Gen Z Revival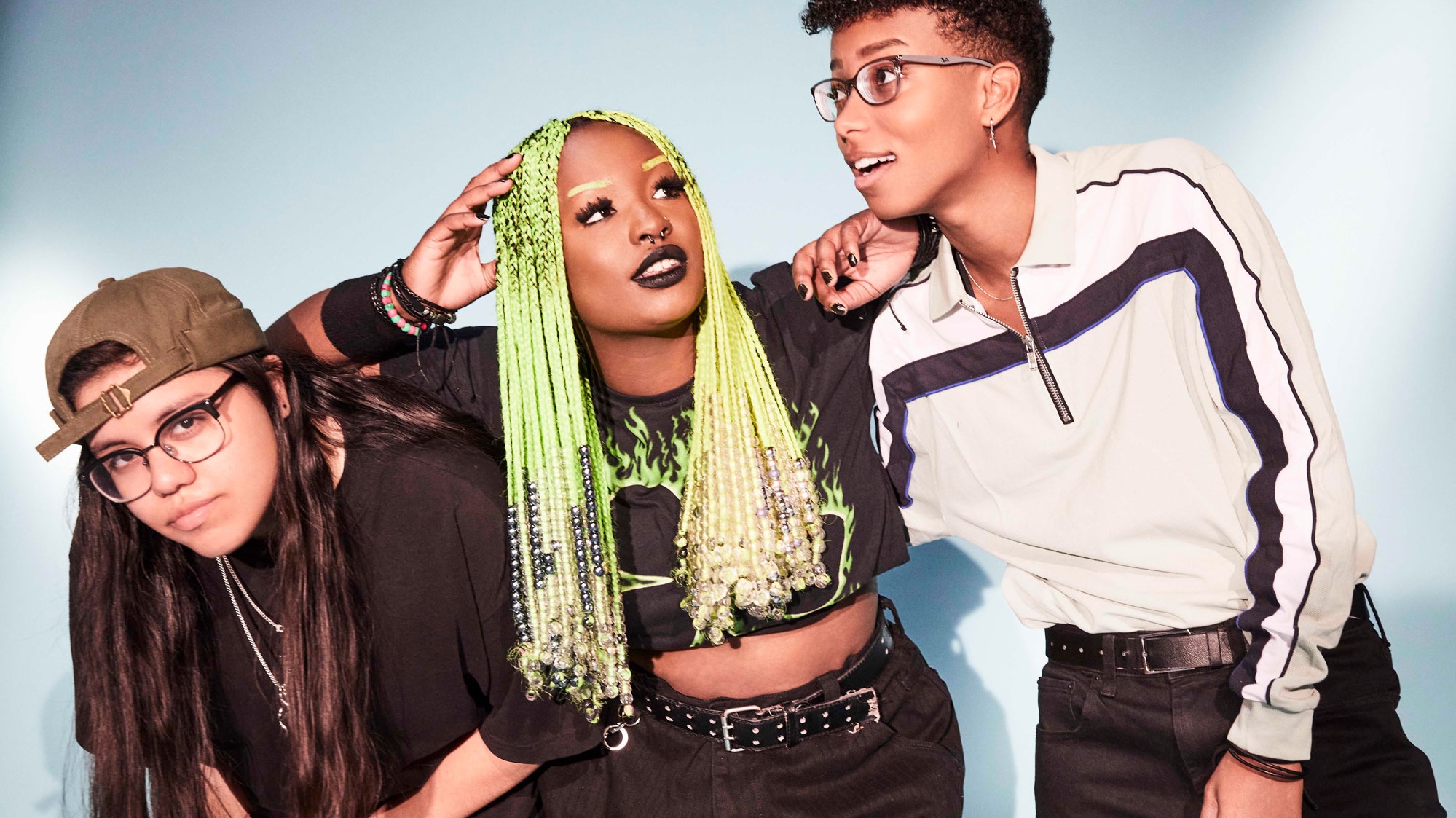 Meet Me at the Altar
From the success of Marc Jacobs' nostalgic line Heaven to the obsession with Megan Fox and Kourtney Kardashian's "goth girlfriend" looks, so much of this trend is ironic and made to be performed online (videos under TikTok's #poppunk hashtag have garnered over 1.1 billion views). That said, it's also innately tied up in specific lifescapes, music genres and American teenage experiences.

Here, we spotlight four key US-based influencers reshaping the countercultural, all-American aesthetic, and updating pop-punk for a new generation.
Edith Johnson
Lead vocalist of up-and-coming all-female pop-punk band Meet Me at the Altar, 21-year-old Edith Johnson is the embodiment of a charismatic and rule-breaking Gen Z frontwoman.

With constantly changing neon hairstyles, chain-adorned baggy jeans and oversized band tees, the Georgia native emulates the punk-adjacent style of her musical predecessors with a youthful twist, and without pandering to gendered stereotypes in a historically white, cisgender and male-dominated genre.

Promoting more positive and empowering messages in their music than many of their contemporaries, Johnson and her bandmates champion self-love and acceptance both through their uplifting music and authentic identities.
Follow @edithmmata, @MMATAband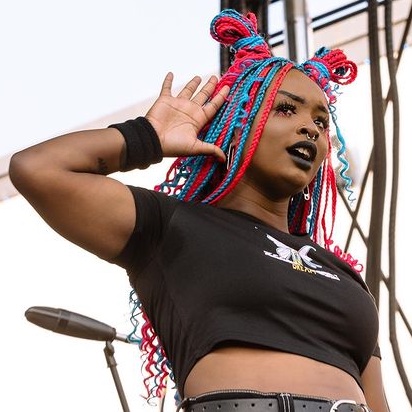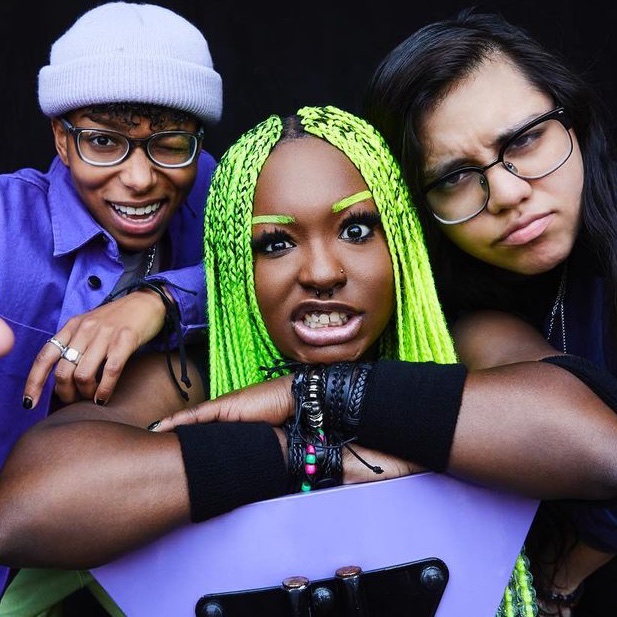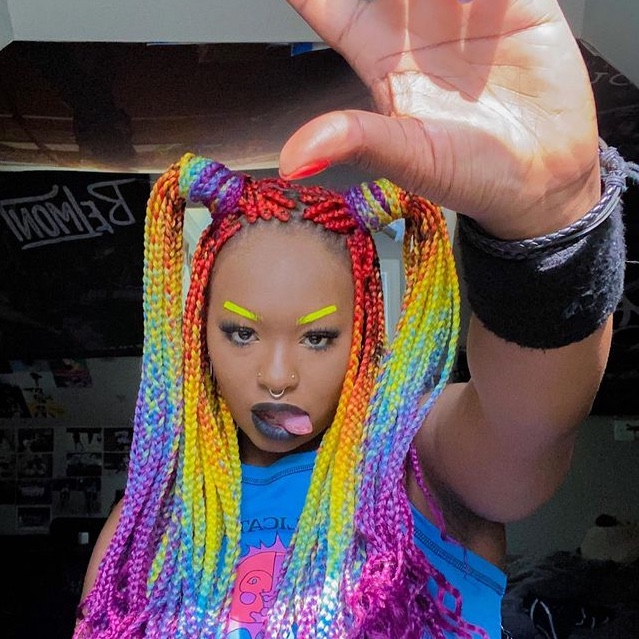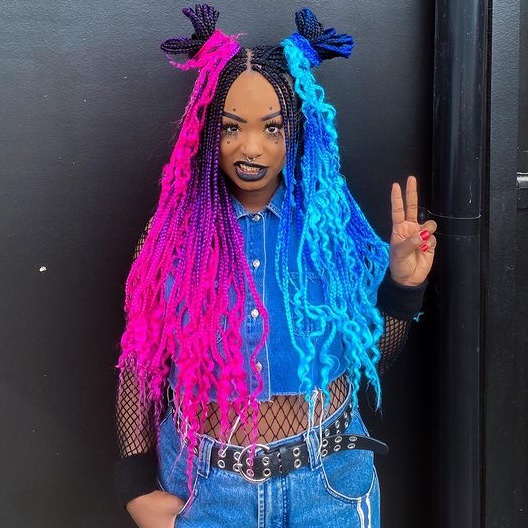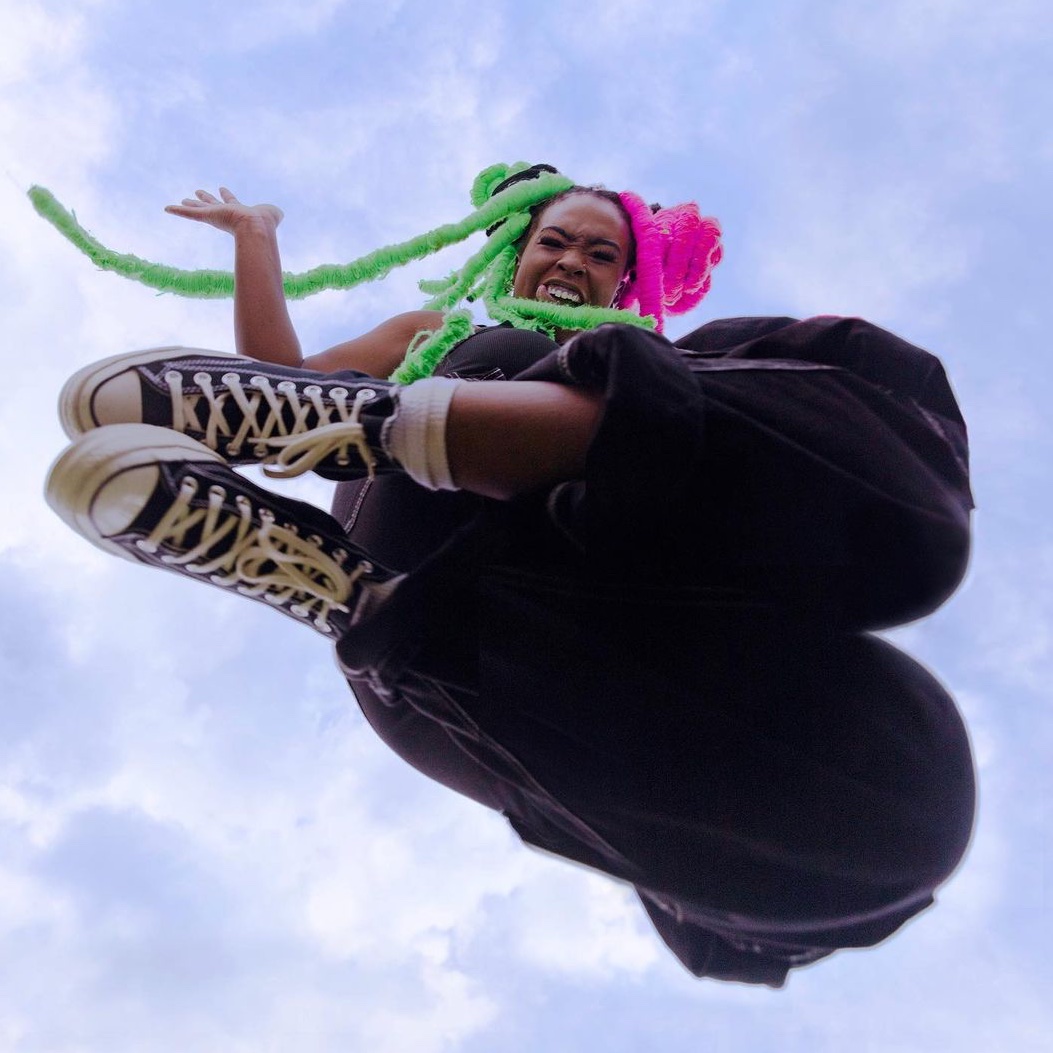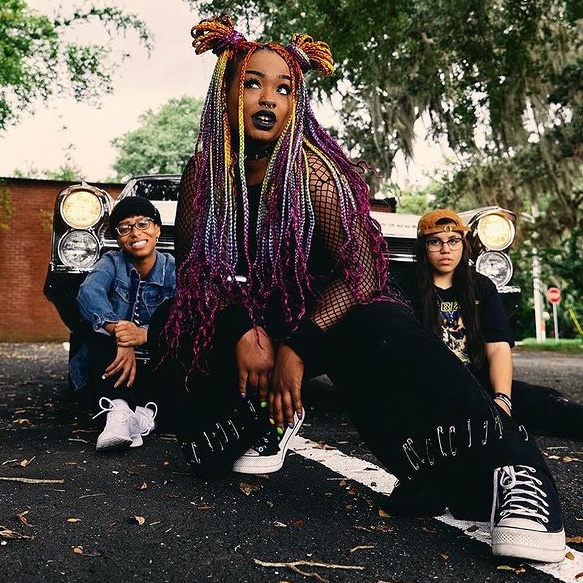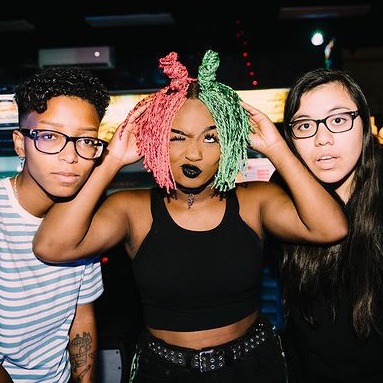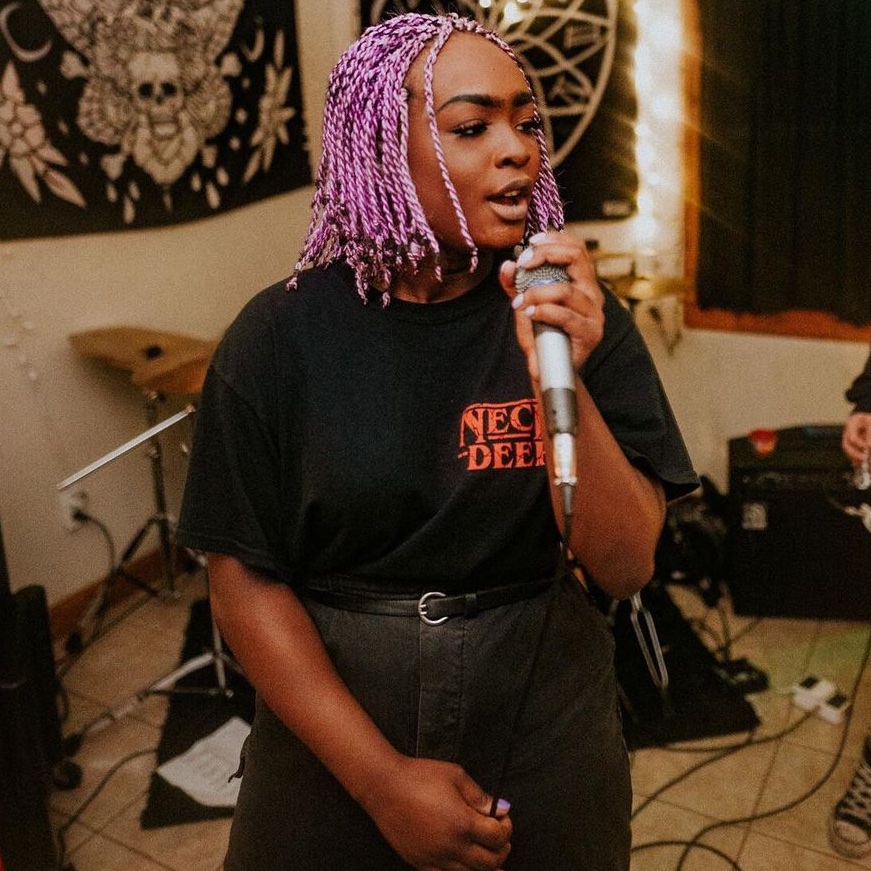 Ashrita Kumar
From connecting with fans via sarcastic TikTok interactions, to finding new band members on Tinder, Baltimore's Pinkshift seem tailor made for Gen Z sensibilities.

Comprised entirely of BIPOC musicians and self-described as "angsty bubble-gum punk," their most popular song to date is titled I'm Gonna Tell My Therapist on You, combining classic teenage angst with open and honest lyrics about mental health.

The band is fronted by vocalist Ashrita Kumar, whose grunge-meets-punk aesthetic sees her take to the stage in variations of distressed-tee-and-jeans combos, alongside kitschy statement Crocs and traditional heritage-inspired pieces.
Follow @pinkshiftmd and on TikTok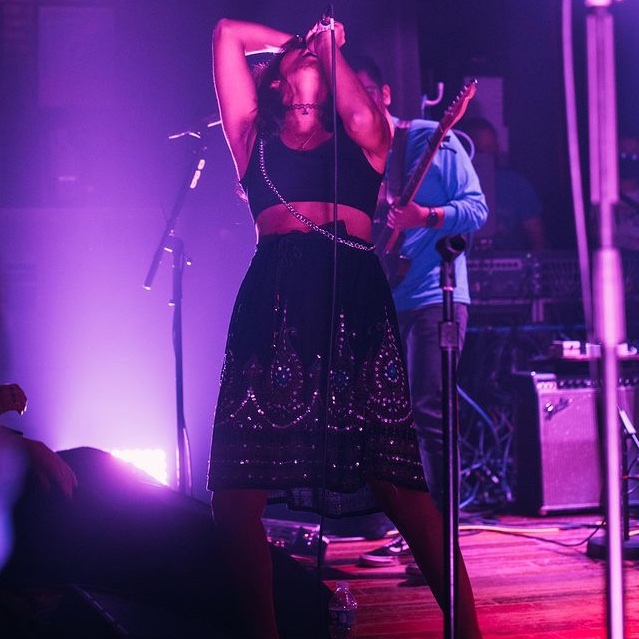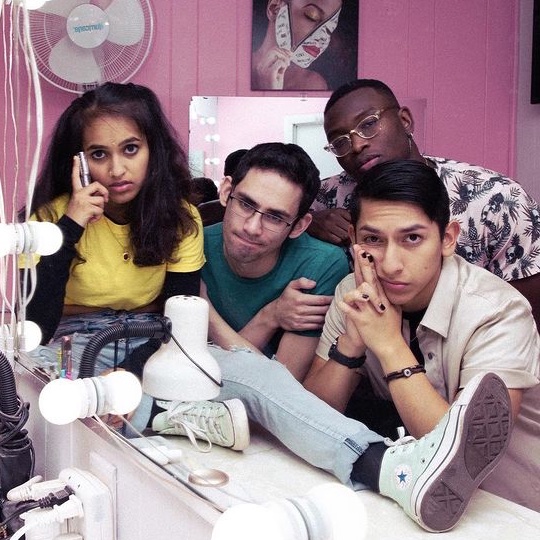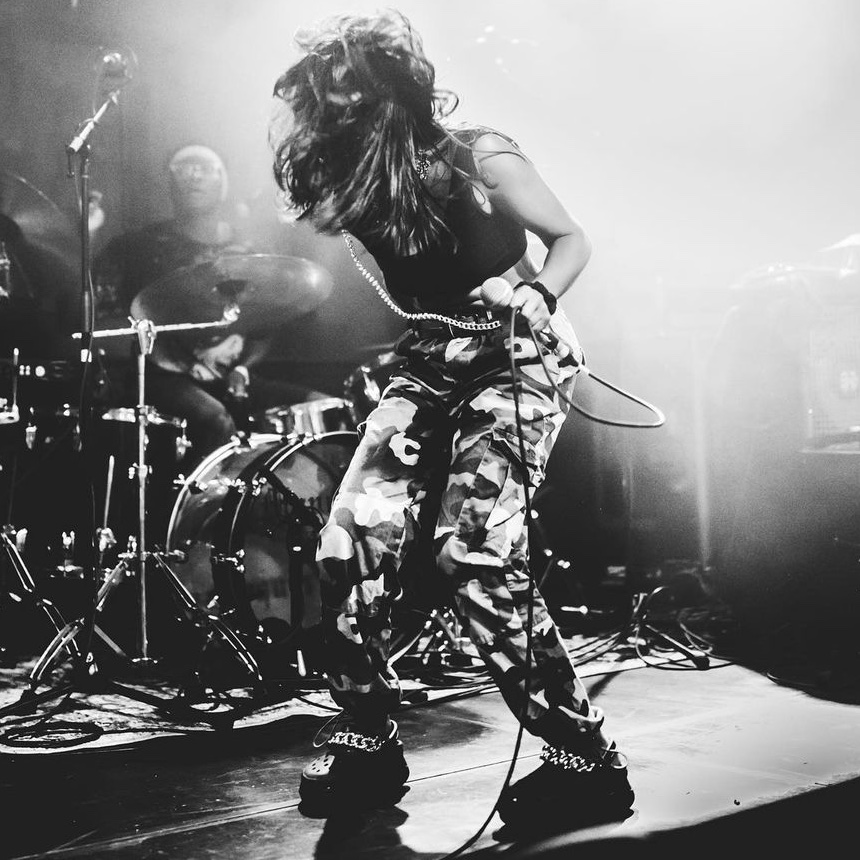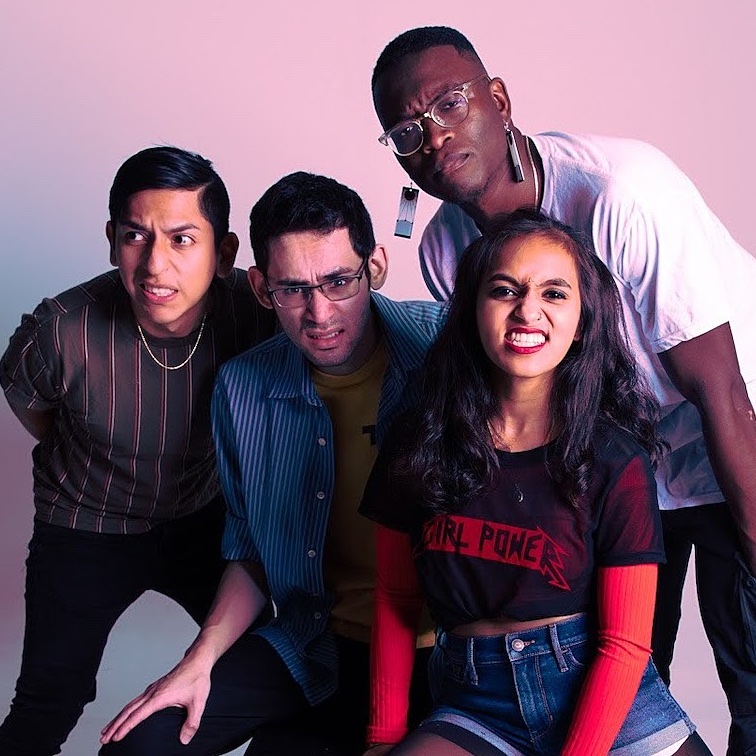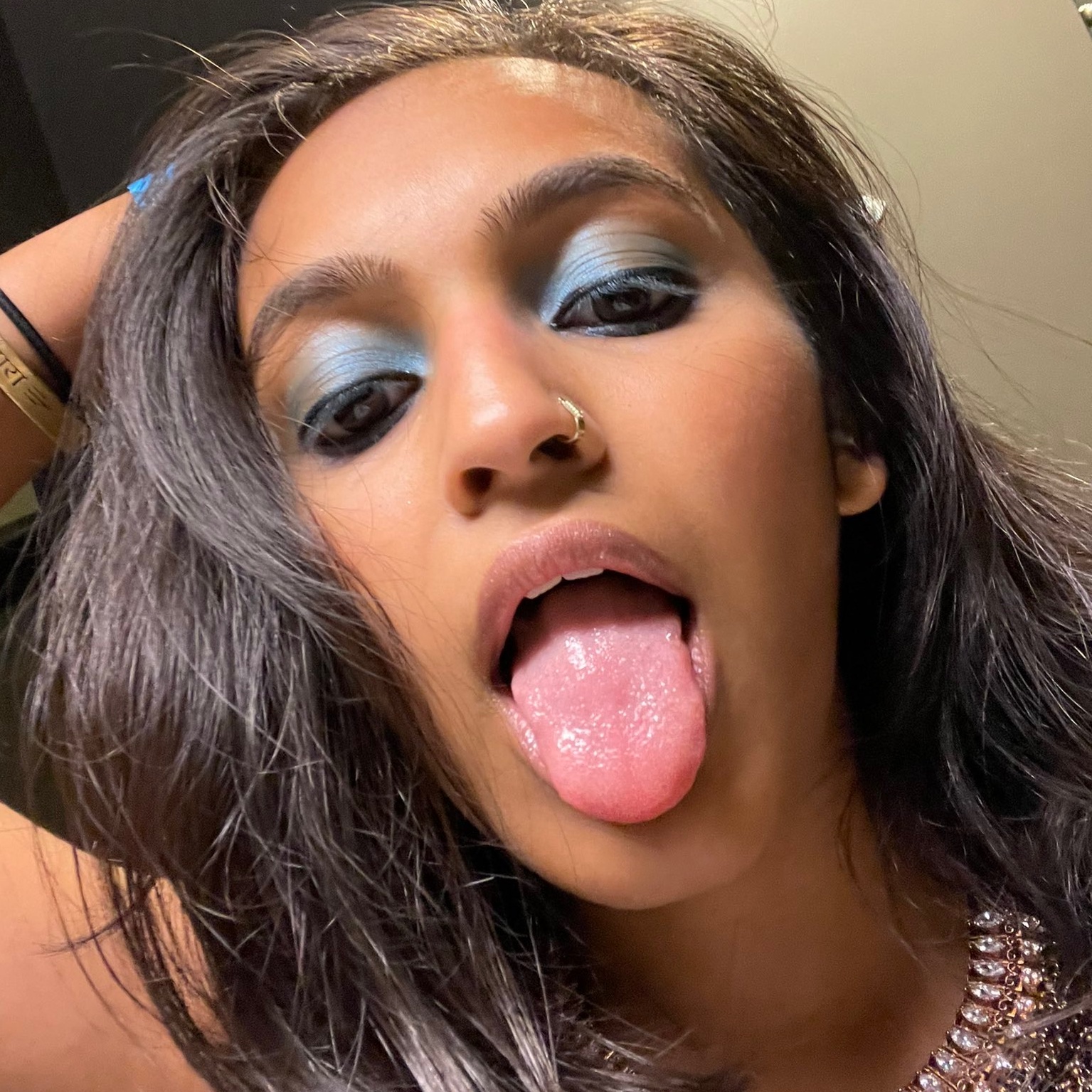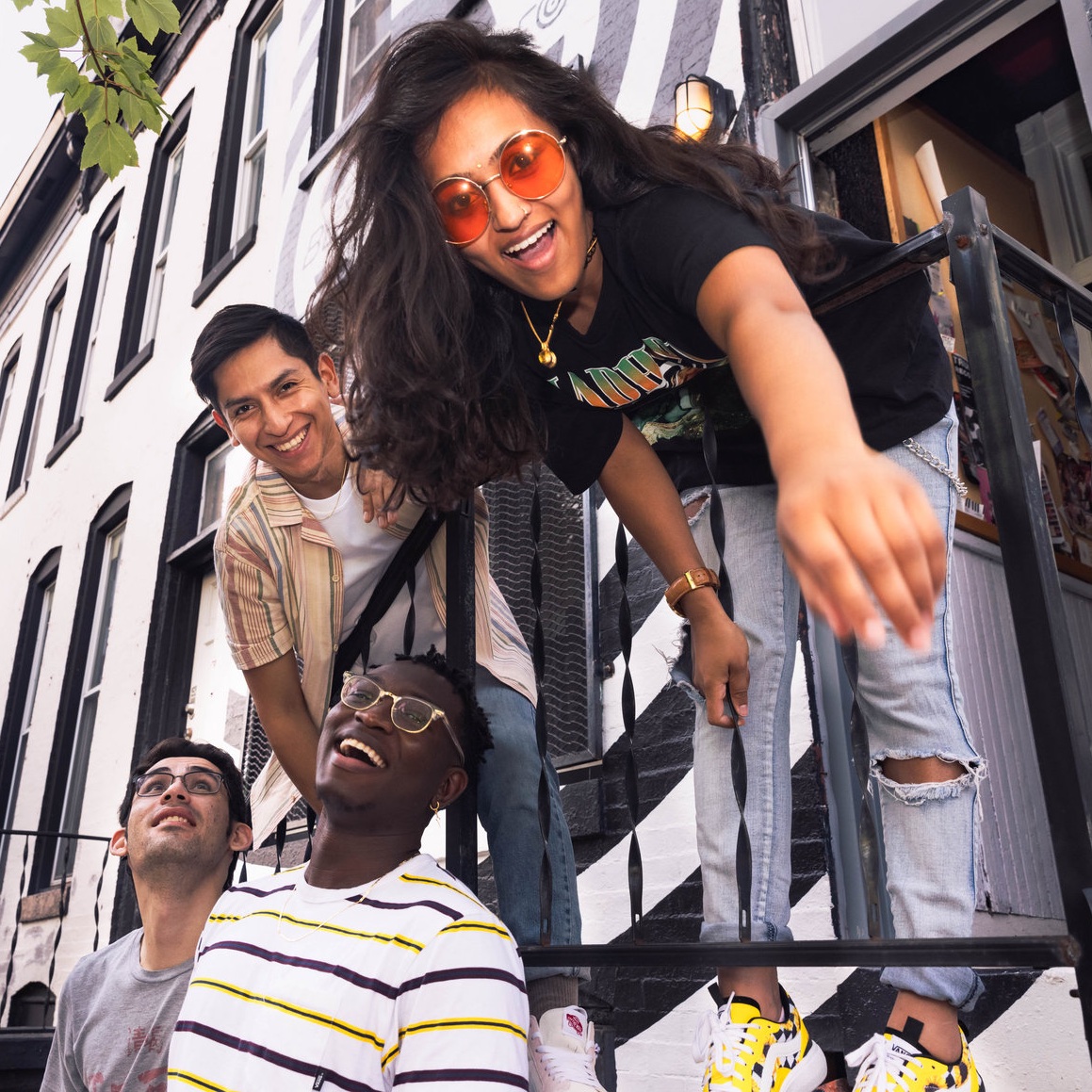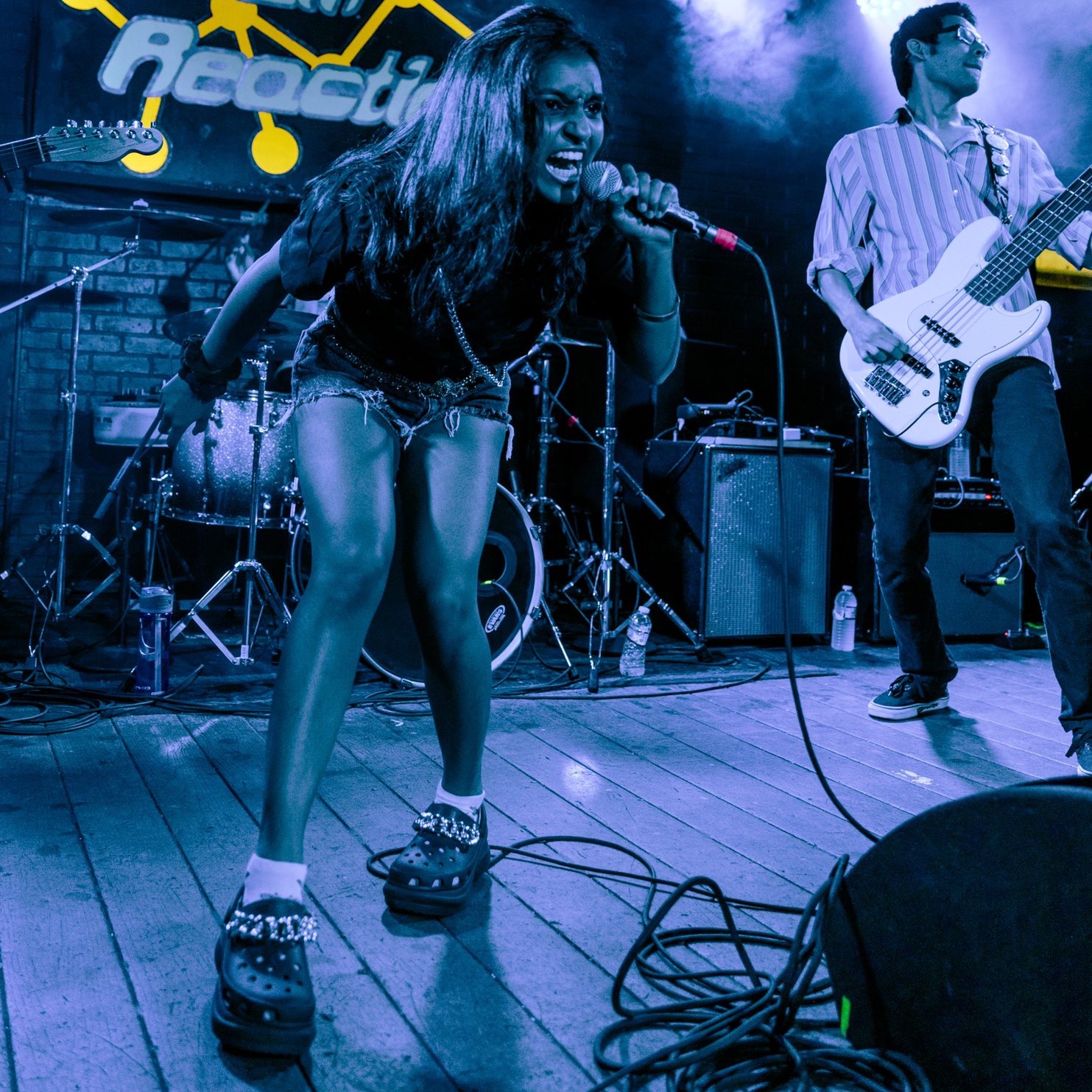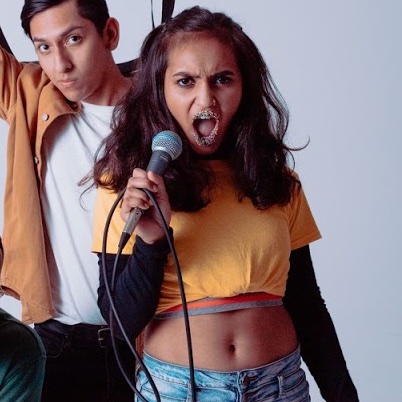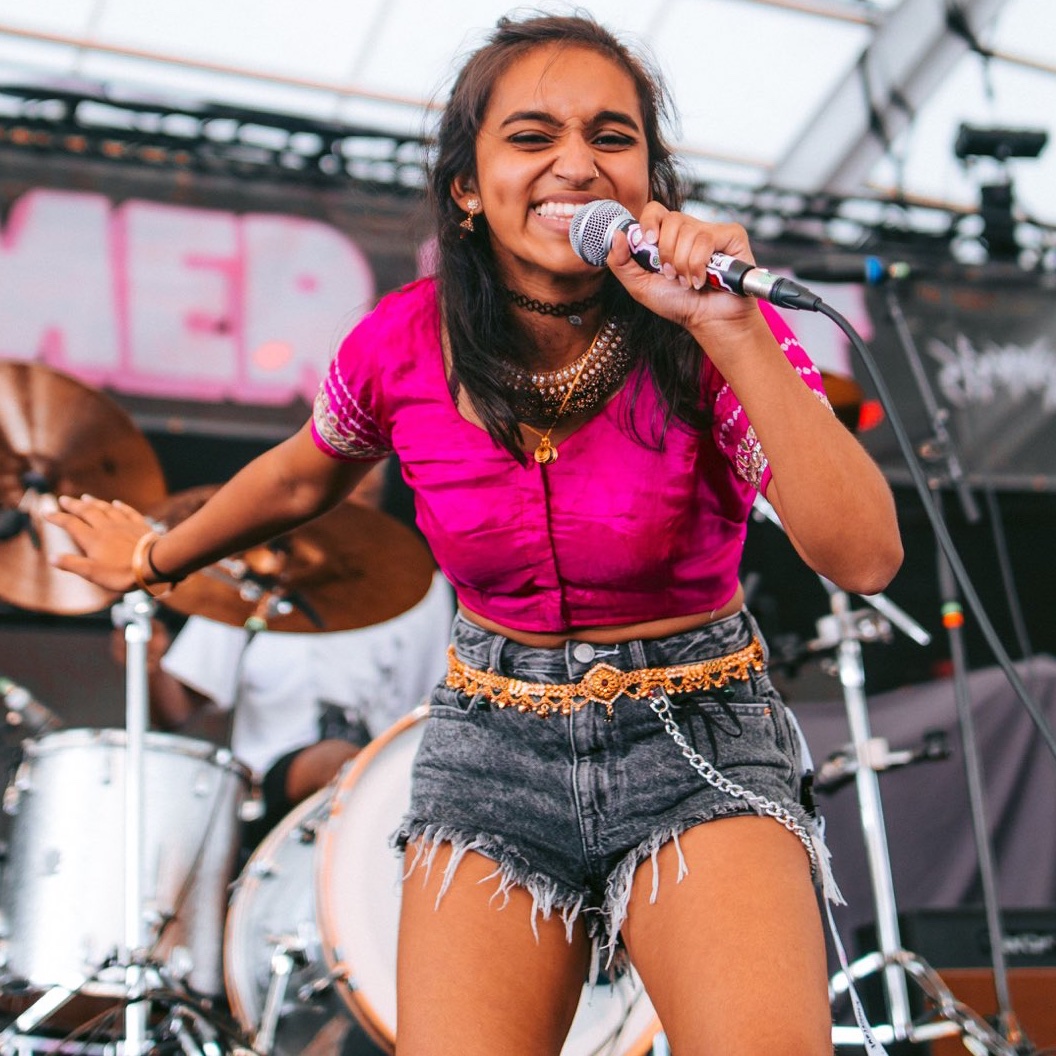 Kenny Hoopla
Describing his music as "new-wave nostalgia", Wisconsin artist Kenny Hoopla (real name Kenneth La'Ron) makes pop-punk-infused indie rock that perfectly complements his 90s-inspired skater style.
Prioritising being open and honest about his life experiences and anxieties in his music – a down-to-earth transparency valued highly by Gen Z listeners – the 24-year-old's personal style is equally authentic. Think rolled-up jeans, ironic slogan sweatshirts and preppy polo shirts mixed with considered streetwear labels, punk-friendly plaids and distressed tees.

His stage name is also a tongue-in-cheek reference to a SpongeBob SquarePants episode, signalling his innate understanding of Gen Z humour and self-expression.
Follow @kennyhoopla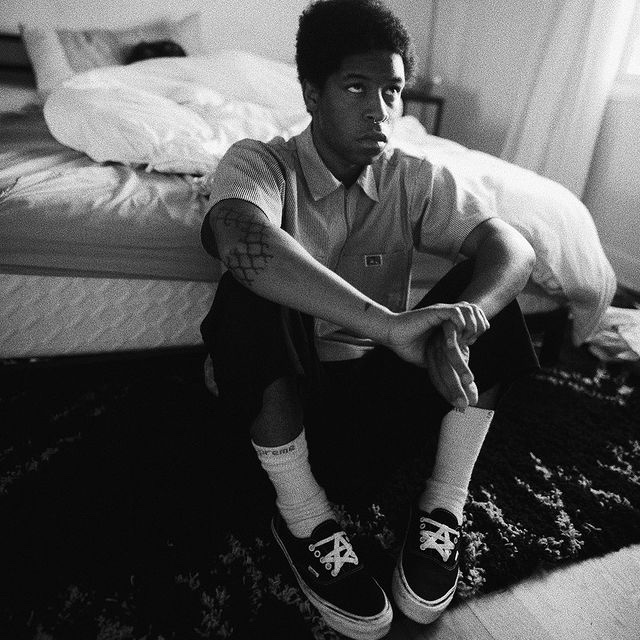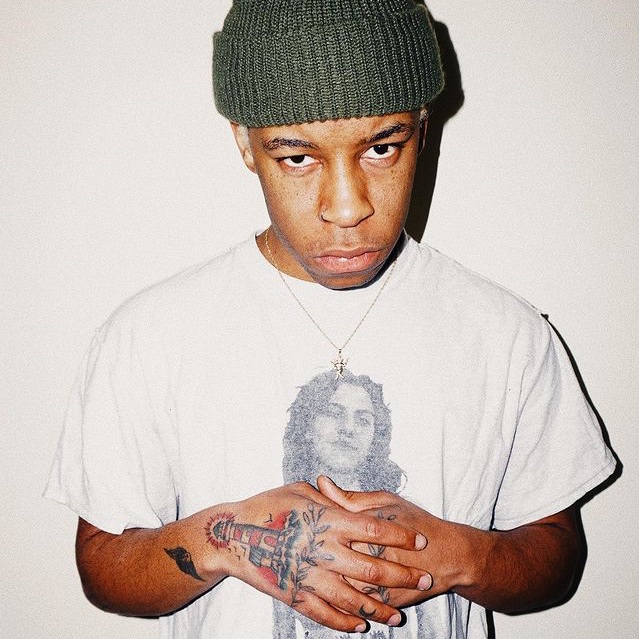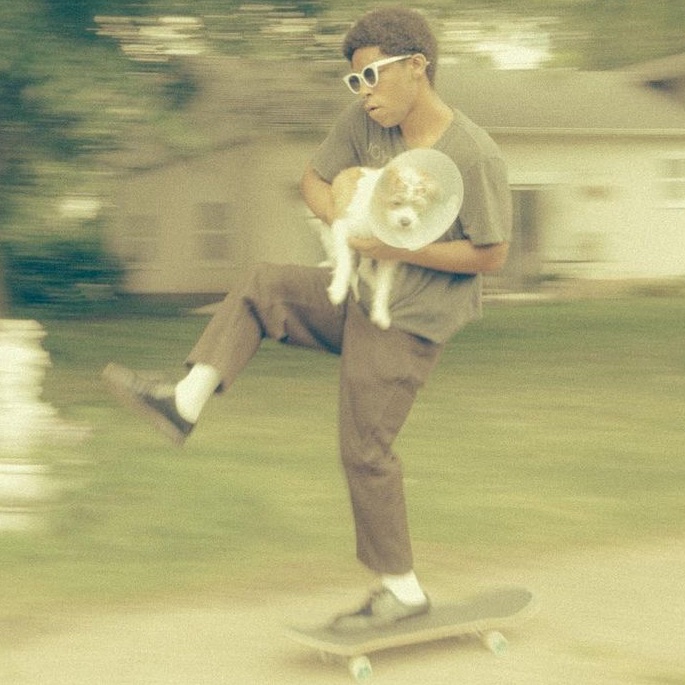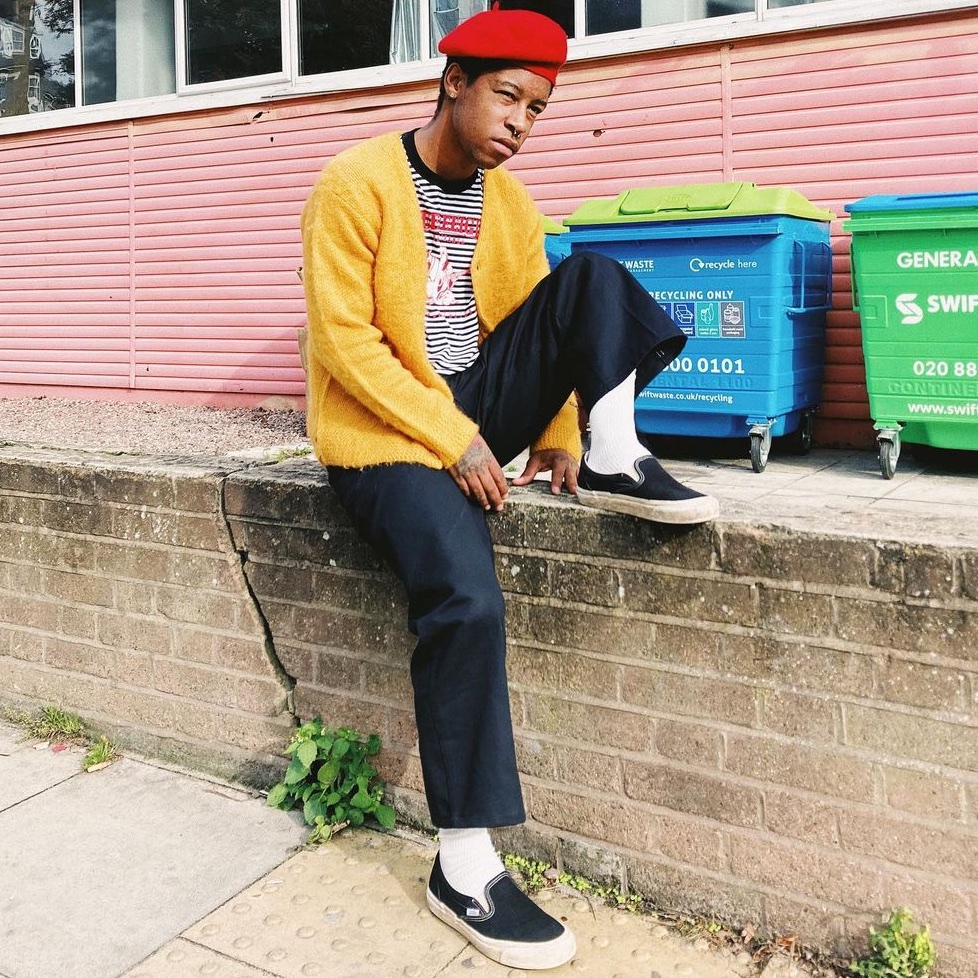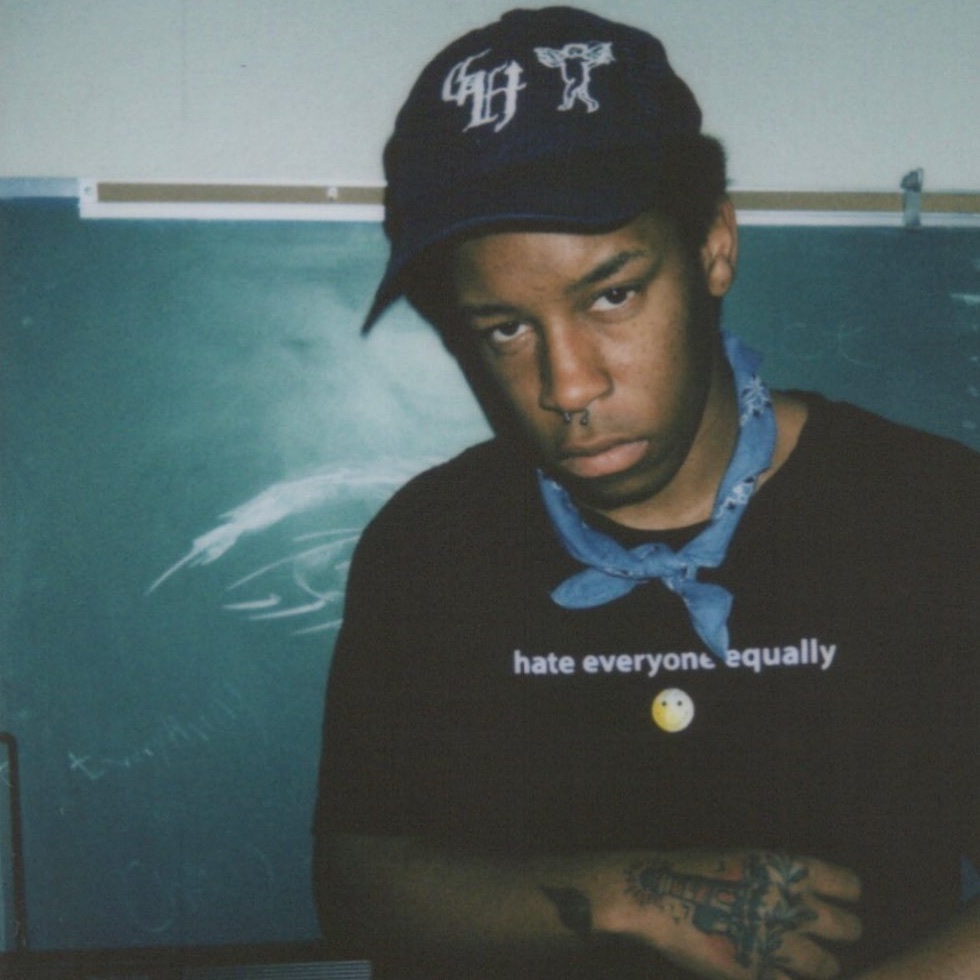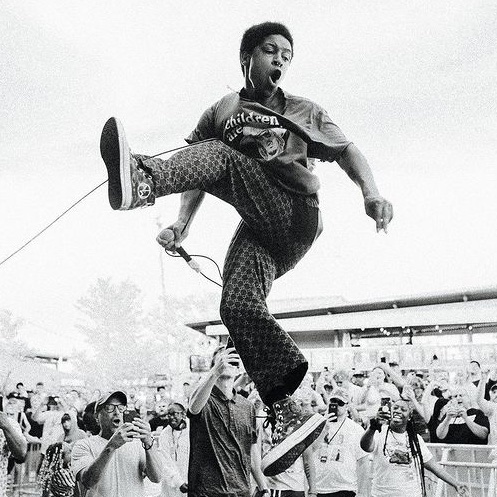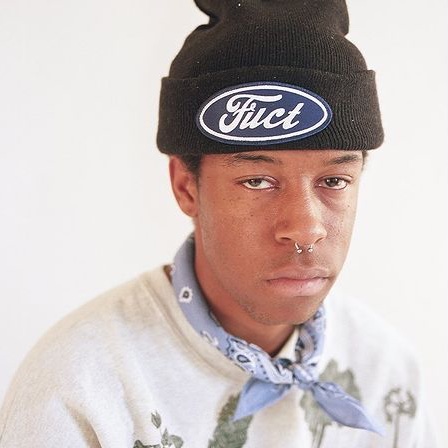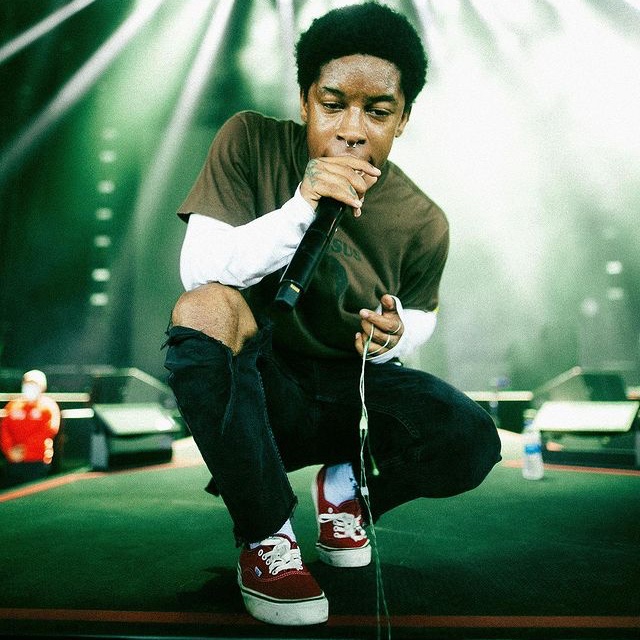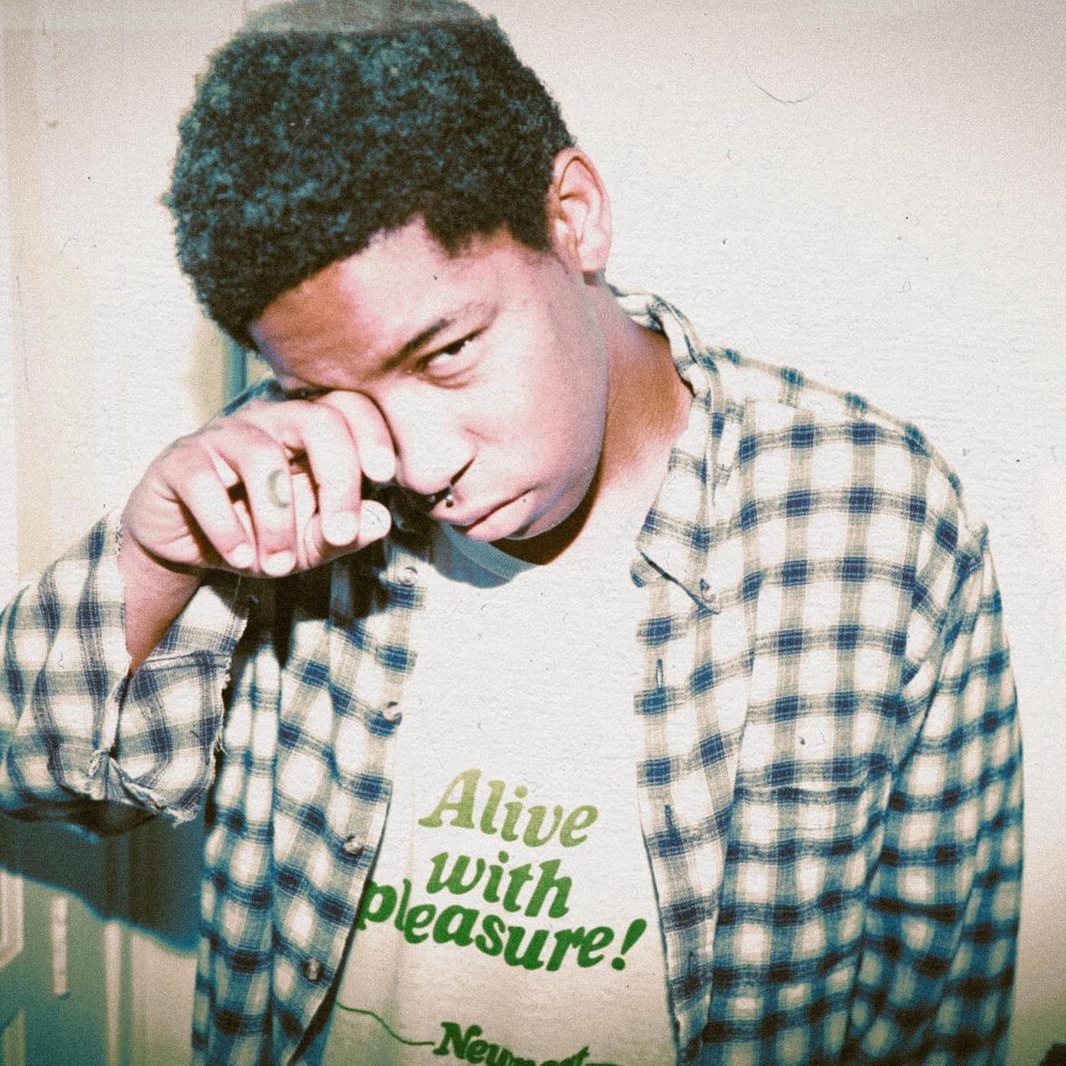 De'Wayne
Hailing from Houston, Texas, 25-year-old genre-bending musician De'Wayne expertly mixes together pop-punk, rock and R&B influences in both his music and personal style.

Switching seamlessly between singing and rapping throughout his work, his sartorial aesthetic marries the ripped denim, tough leather and grunge embellishments of punk with the glitz and androgyny of glam rock, while adding in some softer, more delicate details.

Choosing to defy categorisation both personally and professionally, De'Wayne aims to empower his fans to feel free being their authentic selves.
Follow @yeahdewayne