H&M Closes the Loop with In-Store Recycling
Published 09 November 2020
As first highlighted in our Sustainability Spotlight (where we suggested this could become a permanent feature in smart retail outlets), the Looop machine – currently operating in H&M's Stockholm flagship – can upcycle old knitwear into new pieces in just five hours.
H&M Closes the Loop with In-Store Recycling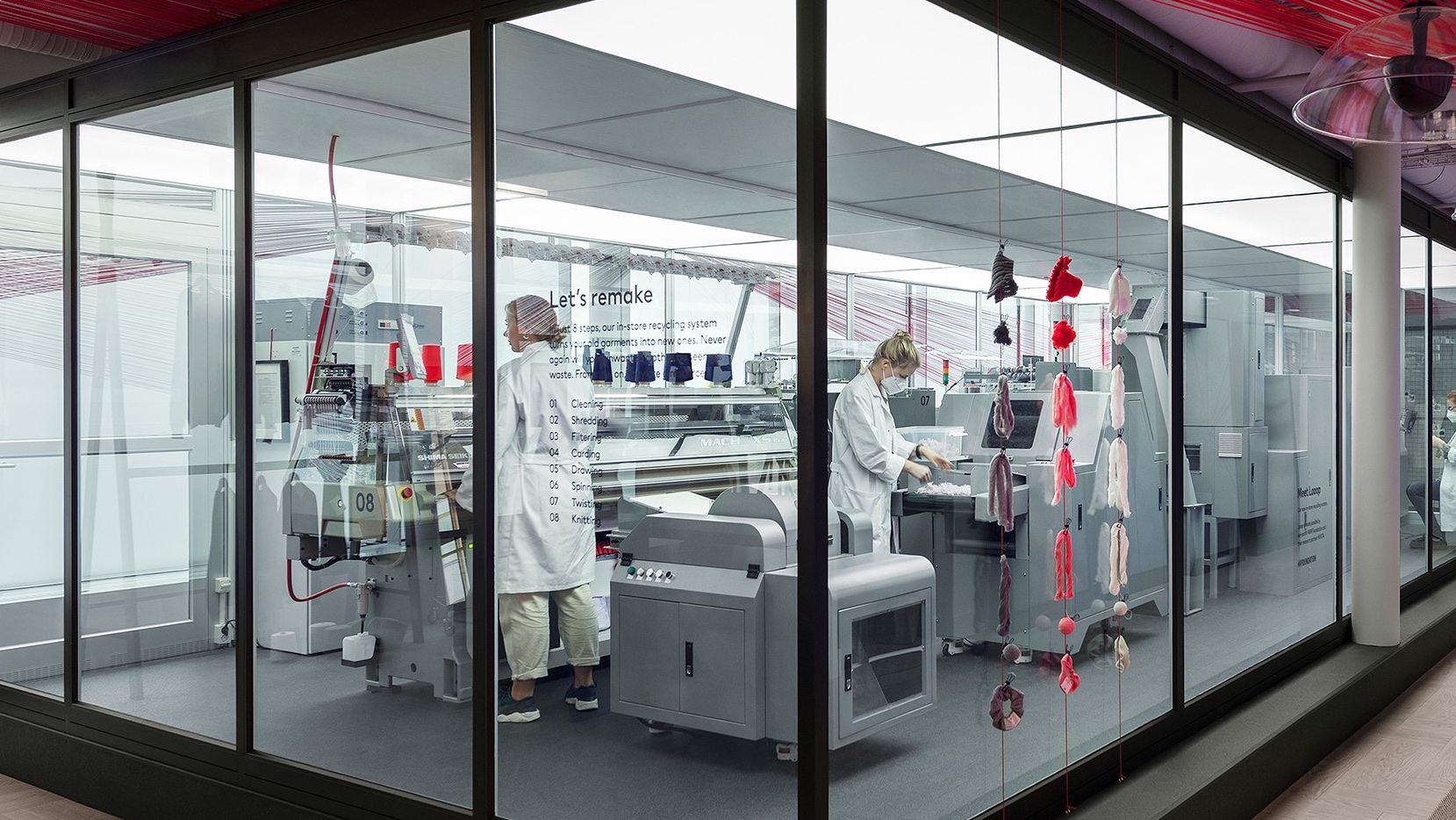 Once inside the machine, garments are shredded into fibres and then spun into a new yarn. Shoppers can choose for their old knitwear pieces to be remade into either a women's jumper, a baby blanket or a scarf. Through this initiative, H&M aims to close the loop on its product's life cycles, while also instilling an appreciation for old textiles and garments in its customers.
Created by the not-for-profit H&M Foundation in collaboration with The Hong Kong Research Institute of Textiles and Apparel, the system uses no water or chemicals to make it as eco-friendly as possible. Additionally, the new garments are made to order as customers wait, so there is no overproduction. The brand is currently working on upgrading the technology to accept a wider range of materials and expand the available garment options.
Through this service, H&M is making sustainability highly visible to its consumers, as well as accessible in a way that's easy to comprehend, with a physical end product. Brands would be wise to follow suit – not just by taking responsibility for the full life cycle of their products, but also by bringing sustainable practices to the forefront of consumers' minds in a tangible way.
For more sustainability innovations in fashion, watch out for our latest Sustainability Round-Up, publishing on November 11, as well as our Spotlight series Sustainable Fashion: A How-To Guide.