New Skincare Brand Designed for Cancer Patients
Despite one in two Brits being diagnosed during their lifetime (Cancer Research, 2021), cancer patients are a considerably underserved demographic in the beauty industry. New US brand Happy 2nd Birthday is rectifying this with a skincare range that aims to help relieve the uncomfortable effects of radiation and chemotherapy on the skin.
New Skincare Brand Designed for Cancer Patients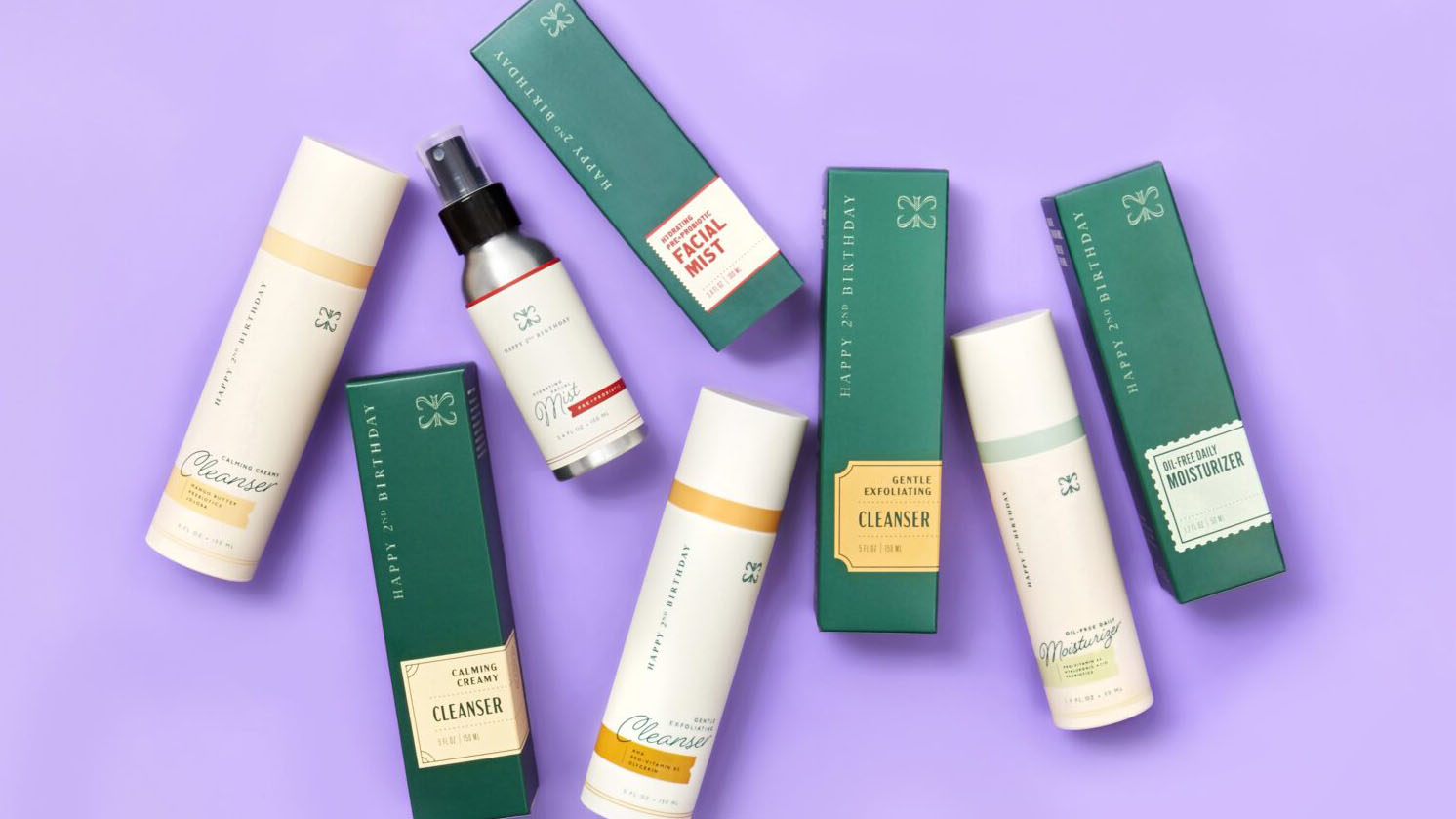 Happy 2nd Birthday
Cancer and its treatment can damage the cells of the skin and stop them from working properly, resulting in rashes, irritation, burning sensations and dryness. But Happy 2nd Birthday's products – ranging from $29 to $39 – are dermatologically verified as 'safe' for use on cancer-sensitised skin.
Its Calming Creamy Cleanser hydrates and soothes with anti-inflammatory ingredients such as shea and mango seed butter, and jojoba and kukui oil. Green algae extract detoxifies skin cells, delivers vitamins, and promotes collagen production, while sea water's skin-healing minerals reduce irritation.
The Oil-Free Daily Moisturizer is formulated specifically with no essential oils (which can irritate sensitive skin) and protects against environmental stressors and blue light. Lactobacillus ferment boosts the skin's ability to repair itself, while sodium hyaluronate hydrates. And the Hydrating Pre+Probiotic Facial Mist balances the skin's microbiome, boosts its immune system, and restores radiance with fig-fruit extract and a probiotic complex.
The brand also aims to create an uplifting escape for cancer patients through self-care. "We thought this [use of the products] was a great way to help those who were going through chemotherapy and radiation to have a relaxing, luxurious experience away from the daily reminders of the treatment," co-founder Julia Brewer told US publication Beauty Independent.
Additionally, the brand helps to educate people on how to navigate skincare during cancer treatment with its online library of resources, including suggested routines, ingredients to avoid and nutrition advice.
For more on beauty platforms catering to cancer patients, see Beauty Retail's Digi Revolution and The Brief.