FaceGym Brings the Salon Experience Home
Listen
At-home beauty tools are booming – sales of face scrapers increased by 33% in June 2020 (Spate, 2020). US-based facial workout brand FaceGym has launched a new skincare range which enables consumers to take its unique form of facial self-care into their own hands at home. The products offer a new approach to achieving noticeable results through a prep, train and recover routine for the skin.
FaceGym Brings the Salon Experience Home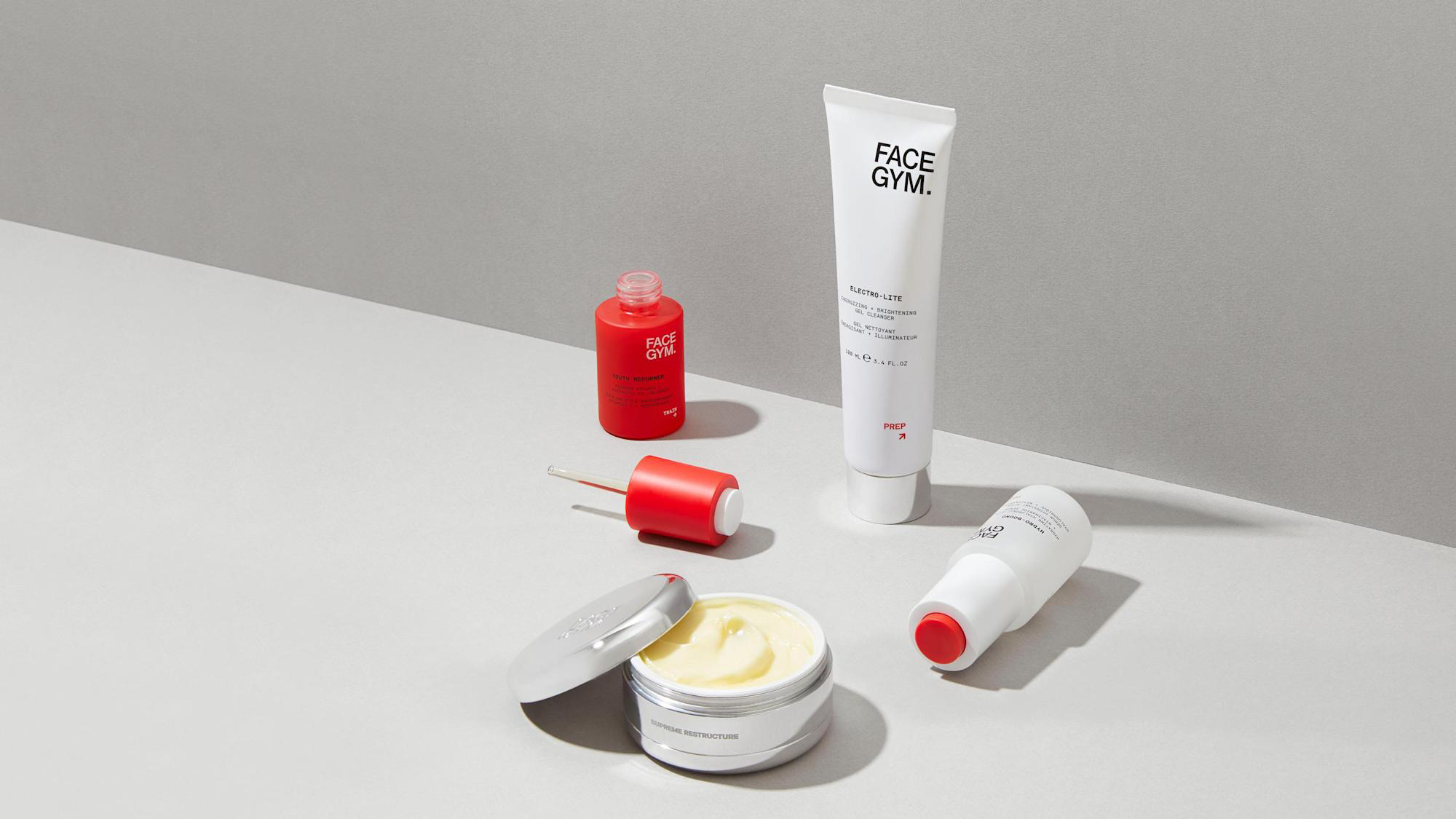 FaceGym
The launch incorporates digi-based at-home engagement with trainer-led application tutorials for each product, which consumers can find by scanning the on-pack QR codes. The regime starts with the Electro-lite cleanser which is formulated with exfoliating biotech enzymes derived from papaya to brighten the complexion. Application methods like knuckling increases circulation and oxygenation. Next, the Hydro-bound serum hydrates and boosts elasticity in the skin with hyaluronic acid and improves the skin's structure with niacinamide and marine bioferments. Application techniques like frontalis semi-circles increase product absorption and plump out fine lines.
Additionally, the Youth Reformer oil-in-serum reduces visible signs of ageing with vitamin C and boosts collagen production with microalgae molecules. L-shape drains and caterpillar fingers drain puffiness. The final step features the Supreme Restructure cream, which replenishes collagen with Colombian tobacco plant. Jawline finger hook application techniques relax facial tensions and enhance natural contours.
As we explore in Cosmetics in the Wake of Covid-19, beauty brands are turning to social video for educational content to engage consumers during lockdown. At-home beauty services like FaceGym's digital video element can help consumers enhance their wellbeing through periods of isolation. With 51% of global consumers willing to use AR and virtual reality (VR) to assist their daily lives (NielsenIQ, 2019), digital services will continue to command attention beyond the pandemic.
For more at-home beauty innovations, see The Brief and for more digital engagement opportunities, see Beauty Retail's Digi Revolution.