Ciaté London's NFT Make-Up Collection
Published 04 November 2021
Non-fungible token (NFT) sales topped $2bn in the first quarter of 2021, with twice as many buyers as sellers (NonFungible.com, 2021) – and this rise is beginning to disrupt the beauty industry. Tapping into this trend, cosmetics brand Ciaté London celebrated the launch of its new make-up collection with a series of four limited-edition NFT artworks.
Ciaté London's NFT Make-Up Collection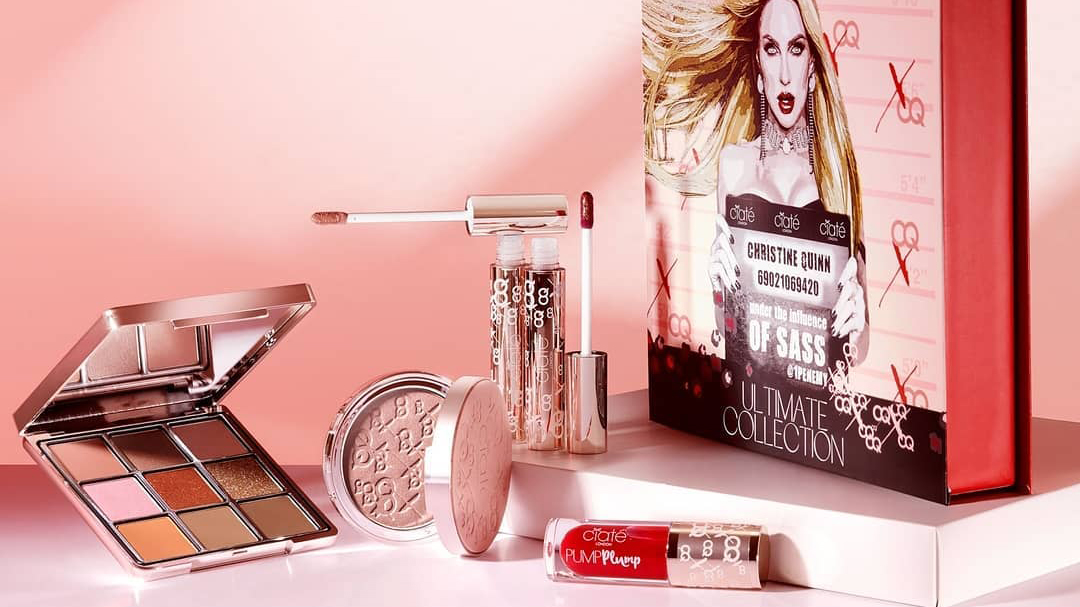 Ciaté London x Christine Quinn Collection
The range, in collaboration with Netflix's Selling Sunset star Christine Quinn, features a line-up of eye, lip and complexion products. Coinciding with the launch on October 1, four NFT artworks dropped in an exclusive limited run, purchasable in US dollars rather than crypto currency. This was achieved by partnering with Bitski – a US platform that allows users to buy NFTs with credit cards instead of needing to invest in Ethereum, which ensures they're accessible to everyone.
The Christine Quinn x Ciaté London and 1Penemy #Limited Palette NFT design ($1,000) was created in partnership with Quinn's favourite NYC-based street artist 1Penemy, featuring packaging from the collection, as well as Quinn and 1Penemy's signatures. The Christine Quinn x Ciaté London Eyeshadow Palette and Christine Quinn x Ciaté London Heat Transforming Lip Cream NFTs (both $10) bring the products to life, revealing an artwork of the eyeshadows, and the innovative colour-changing properties of the lip cream (the hue morphs as the temperature fluctuates). All four designs have sold out.
As we explore in Brands Jump on the NFT Gold Rush, poor environmental practices within the NFT industry (which consumes a high amount of energy annually) are being criticised. Acknowledging this, Ciaté London has also partnered with US-based sustainability platform Aerial to offset the carbon footprint of its NFT drop.
"The dual commercial benefits of digital collectibles – strengthened community ties and new revenue streams – have triggered a rush into the space," said Julia Errens, Pop Culture & Media editor at Stylus. "Brands that are actively engaged in mitigating the environmental costs of blockchain activity are most likely to get lasting value out of their projects." For more, check out Decarbonising Crypto Culture.
For more on how the NFT market is beginning to infiltrate the beauty industry, see The Brief.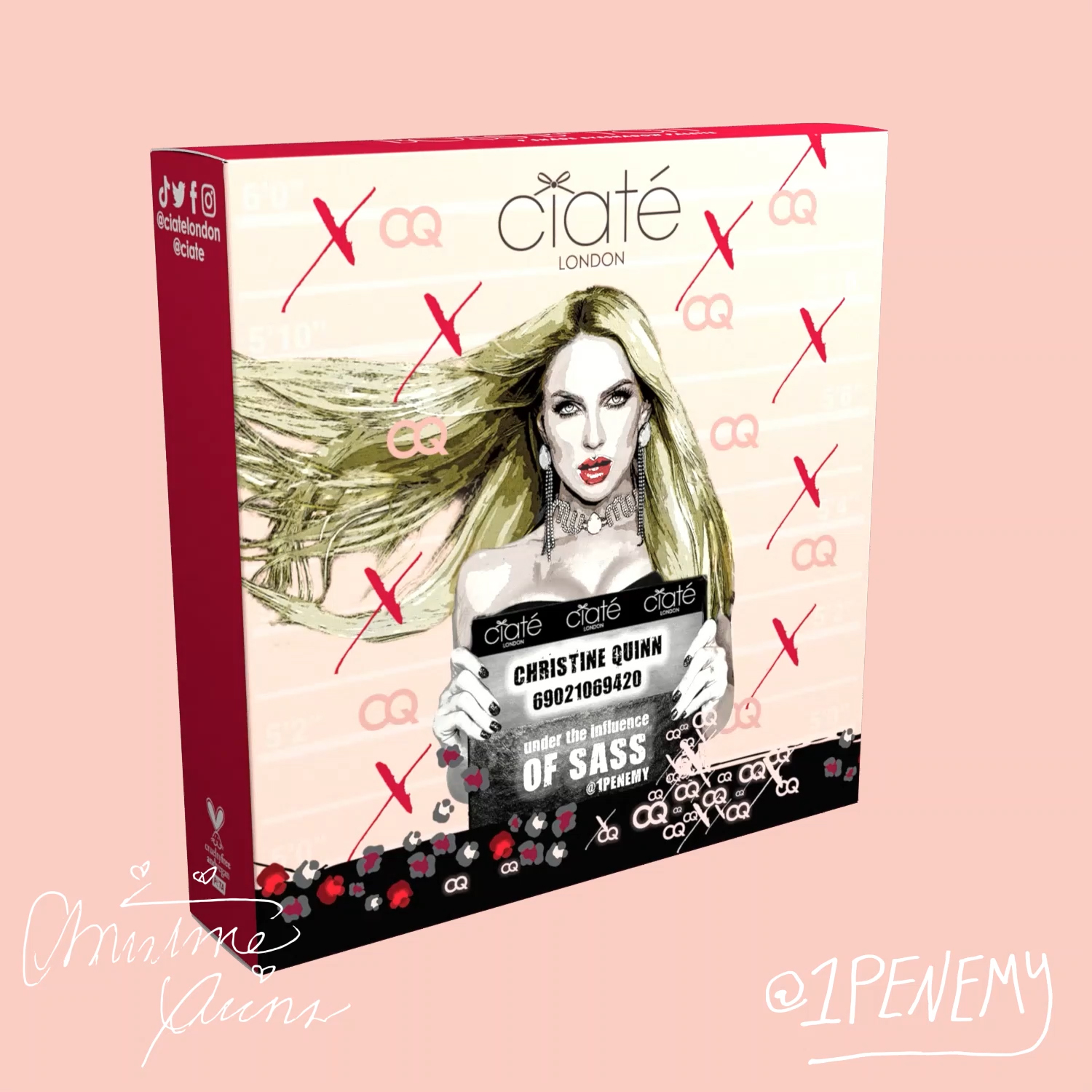 Ciaté London x Christine Quinn Collection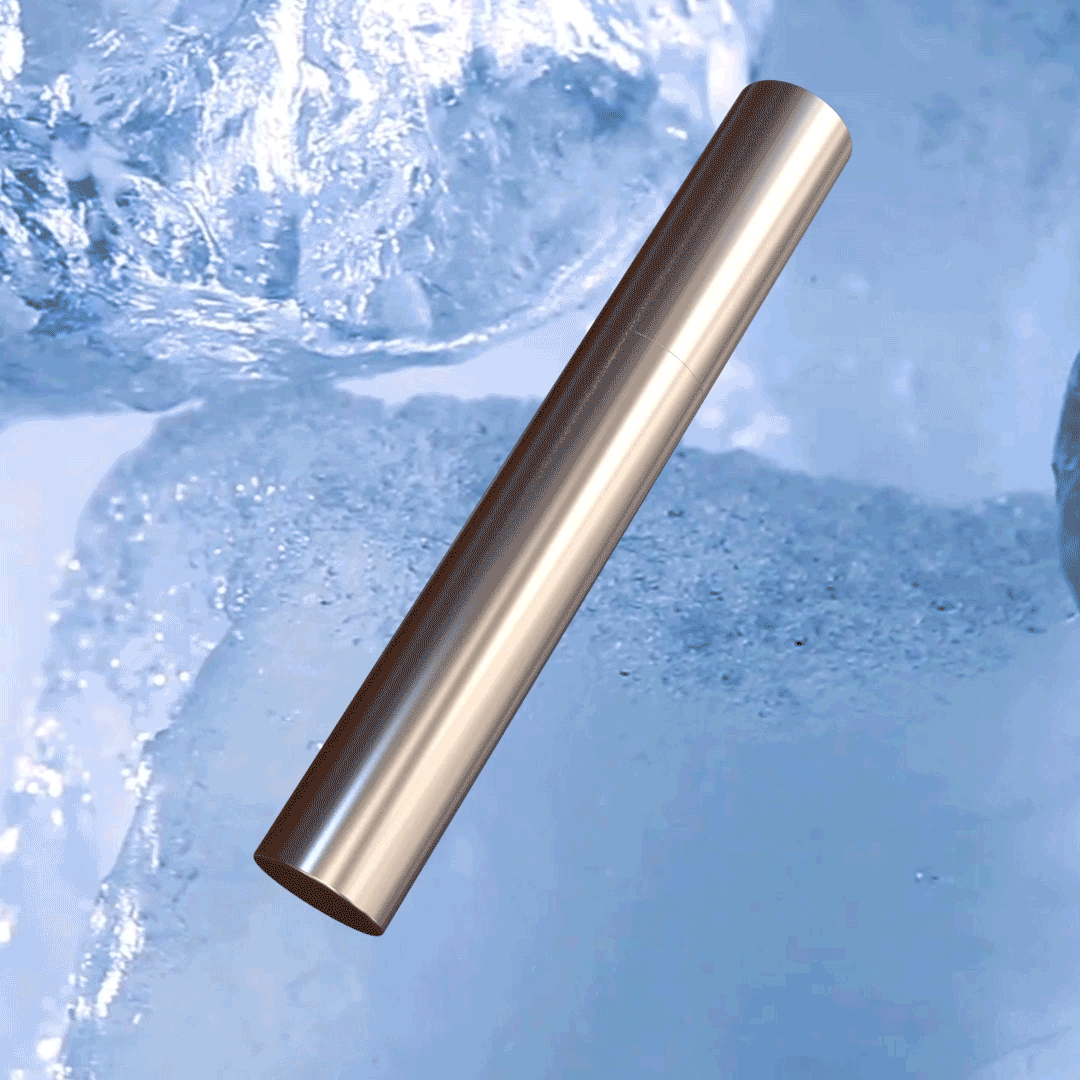 Ciaté London x Christine Quinn Collection