Brands Tap into the Skin Health Benefits of Sexual Wellness
The pandemic has pushed the concept of sex as self-care into the wider wellbeing conversation (see Product's Sexual Wellness Priority). With 84% of Americans saying that masturbation counts as self-care (Tenga, 2020), beauty and wellness brands are making a case for sexual satisfaction as an integral part of a healthy beauty routine due to its skin health benefits.
Brands Tap into the Skin Health Benefits of Sexual Wellness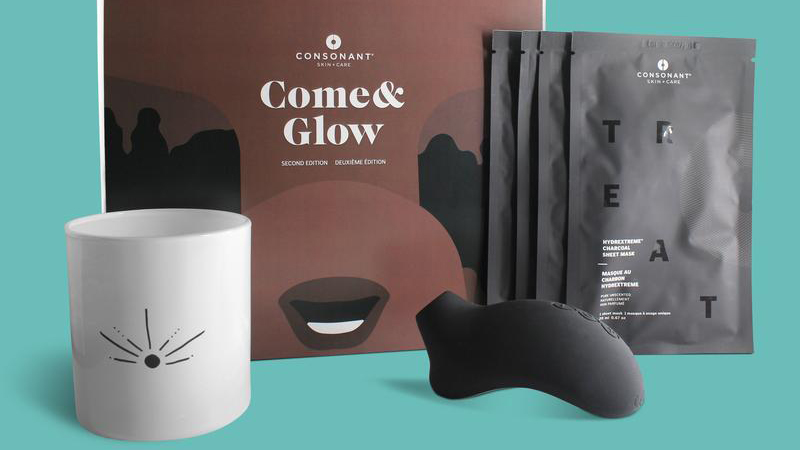 Consonant Skin+Care
Orgasms have the potential to calm inflammation in the skin and boost circulation and blood flow to the face, which stimulates the production of collagen and the delivery of oxygen and nutrients to the skin. "Afterwards, your complexion may look both flushed and brighter," said US-based dermatologist Dr. Marie Hayag.
This idea is the premise of US-based Consonant Skin+Care's offering. It markets a Come&Glow Bundle, which includes sheet masks, a candle called Get cLit, and a vibrator. This type of product offering further normalises sexual pleasure by aligning it with everyday beauty and lifestyle routines.
US facial therapy business Face Gym promotes a similar message. It posted an Instagram video in January 2021 on how to "improve your circulation to elevate your sexual wellness" with sexologist Rebecca Alvarez, which further opens the conversation to mainstream audiences.
Masturbation is also linked with reduced levels of cortisol (the stress hormone) in the skin. Overexposure to cortisol can trigger various skin issues such as inflammation, blocked pores and breakouts. "There's plenty of studies that show masturbation, climax and self-pleasure can increase those happy hormones like serotonin and decrease your cortisol levels, and this can reduce your stress," said Erika Schwass, science and wellness manager at Consonant.
These shifting attitudes are creating great opportunities for beauty brands to engage with the sexual wellness boom. Read more in our Spotlight Commercialising Pleasure.