New Launches Power Up the Electric Boat Revolution
Published 15 October 2021
Listen
With their high performance and limited environmental impact, electric motors are elevating the boating experience – and stakeholders in urban transport and tourism alike should be taking note. We spotlight a selection of the recent e-boat launches garnering international attention.
New Launches Power Up the Electric Boat Revolution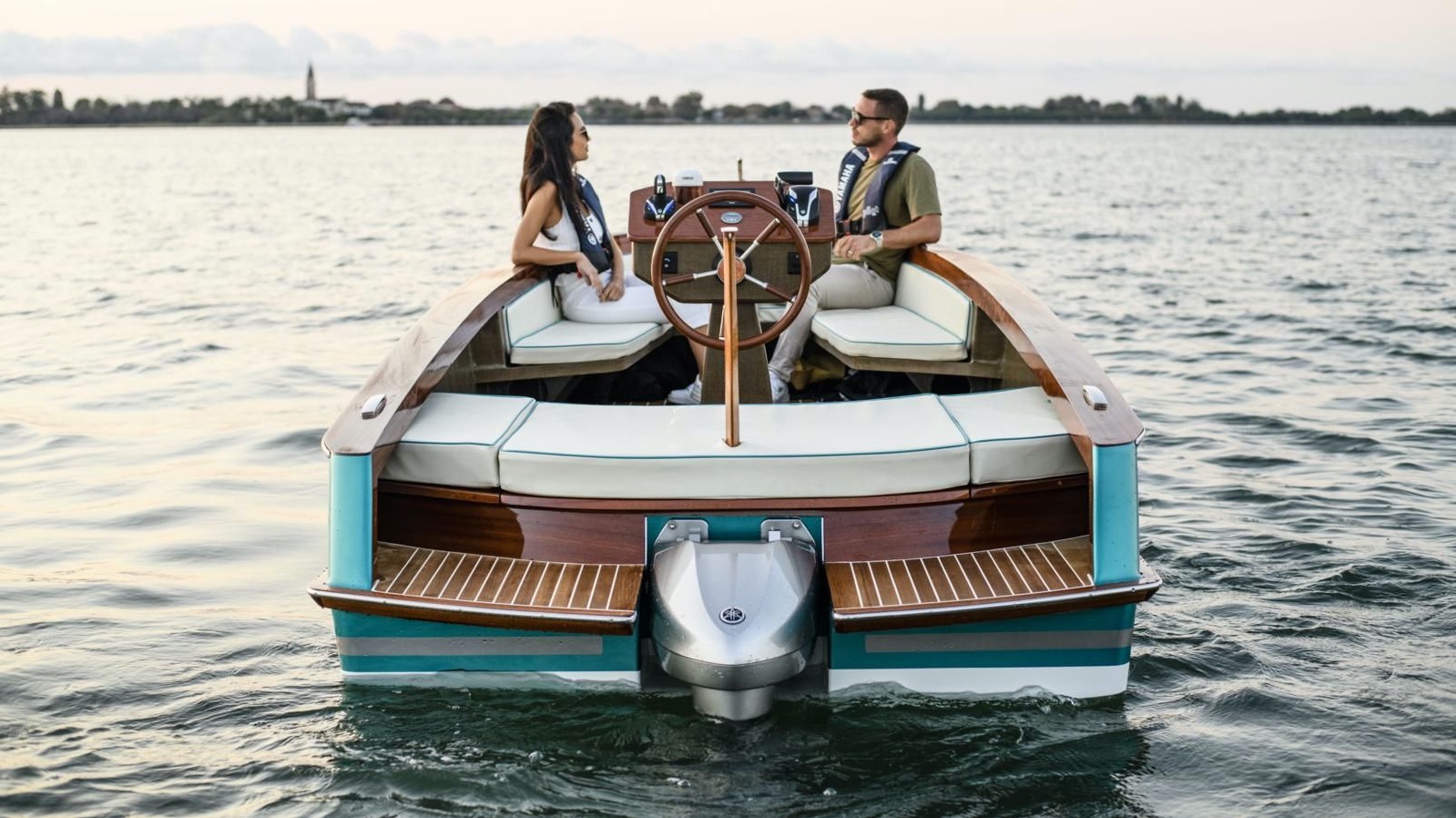 Yamaha Motor's new electric boat, HARMO
Consumers have flocked to the water during the pandemic: sales of powerboats rose by 12% in 2020, and global rental company GetMyBoat saw 700% year-on-year growth from January to April 2021. The market for e-boats in particular is becoming more competitive (playing long-overdue catch-up with terrestrial electric vehicles), presenting a sustainable alternative to diesel or fossil-fuel-powered vessels.
In September 2021, Japanese manufacturer Yamaha opened orders for its electric propulsion and intuitive steering system Harmo. Harnessing rim drive technology, it's more efficient than a traditional hub propeller and can power larger boats (up to 21ft) than its predecessors. Its marketing also highlights the smoother, more serene on-water experience offered by electric motors.

Meanwhile, the May-launched E-Motion 180 outboard by Canada's Vision Marine Technologies is the first electric boat to use lithium-ion batteries (which last longer than lead-acid batteries) and achieve 180hp. The engine can also be retrofitted onto existing cruisers.
Dubbed the 'Tesla of electric boats', Swedish brand X Shore's Eelex 8000 is powered by intelligent software that can be updated remotely – the first instance being a self-docking feature. It can also sync with a Garmin Marq smartwatch, enabling remote locking of the boat and automatic safety stops if it detects the wearer is overboard. Appealing to sustainably minded luxury consumers, X Shore offers custom finishes in low-impact materials – such as a hull made of flax fibre and recycled materials, and a deck covered in cork.
Perhaps the most ambitious e-boat to date is Candela's 'flying' daycruiser. The Swedish company's patented hydrofoil technology allows the speedboat to silently glide over the waves at up to 22 knots. Five weeks after launch, sales are reportedly outstripping those of combustion-engine boats (as of October 2021).
This tech holds great potential for both eco-tourism and urban transit – the City of Rotterdam launched a fleet of battery-powered water taxis in June, for example. For more on the commercial applications of e-boats, see Fast-Tracking Sustainable Travel and The Brief.