Kids' Fintech Brands Tackle Financial Literacy
Published 28 February 2022
Listen
Nearly three-quarters of US teens (74%) don't feel confident in their personal finance knowledge (Greenlight, 2021). Youth-focused fintech brands are tackling this issue by designing Gen Z-friendly platforms that promote financial literacy. We highlight the brands to watch.
Kids' Fintech Brands Tackle Financial Literacy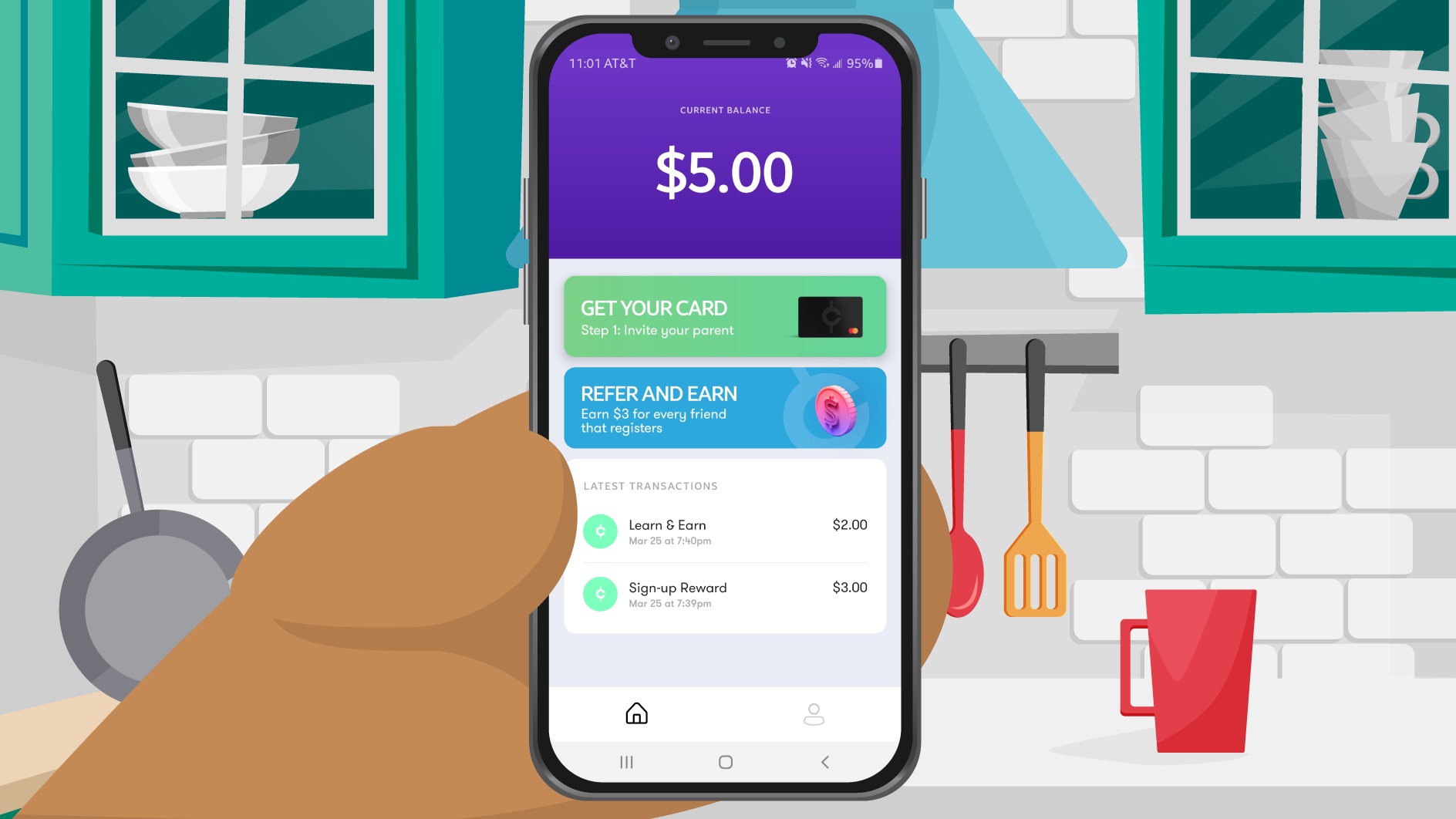 Copper Banking
About a third (32%) of American parents are uncomfortable speaking about finances with their children, and more than four in five (82%) are looking for resources to help them pass on good financial habits (Chase, 2021). Mobile apps are bridging this gap and supporting these underserved demographics by creating platforms for parents and teens to connect.
Atlanta-based family financial app Greenlight demonstrated the mainstreaming of youth-inclusive finance conversations with its advertisement in the 2022 Super Bowl. It offers monthly subscription plans (from $4.99) comprising an educational app and kid-friendly debit cards, for which parents can place spending limits. More involved plans include cashback options and an investing platform for both parents and children, teaching kids about saving and compound growth.
Similarly, Seattle-based Copper Banking is a digital bank specifically for teens, offering learning tools, such as quizzes, and goal setting through its mobile app. Parents can transfer money to their children through the app, and kids can earn extra dollars by referring friends.
Large banks are also entering this space. JPMorgan Chase collaborated with Greenlight on Chase First Banking, a current account service for Chase users, aimed at parents teaching their children money management. The account is divided into Spend, Save and Earn features. Under the first tab, parents can set account alerts and limits on categories where kids can spend, instilling smart spending skills. In the second, parents can assign chores and set recurring allowances, while the Save tab helps children to work towards financial goals, like general savings or wish-list purchases.
For more, see Revving Up Real-World Financial Nous in Resilient Adolescents.