Kids' AI Companion Robot Boosts Development
Listen
Robotic companion Moxie – the latest education initiative from US design studio Fuseproject – helps children across the ability spectrum gain social soft skills through play-based learning.
Kids' AI Companion Robot Boosts Development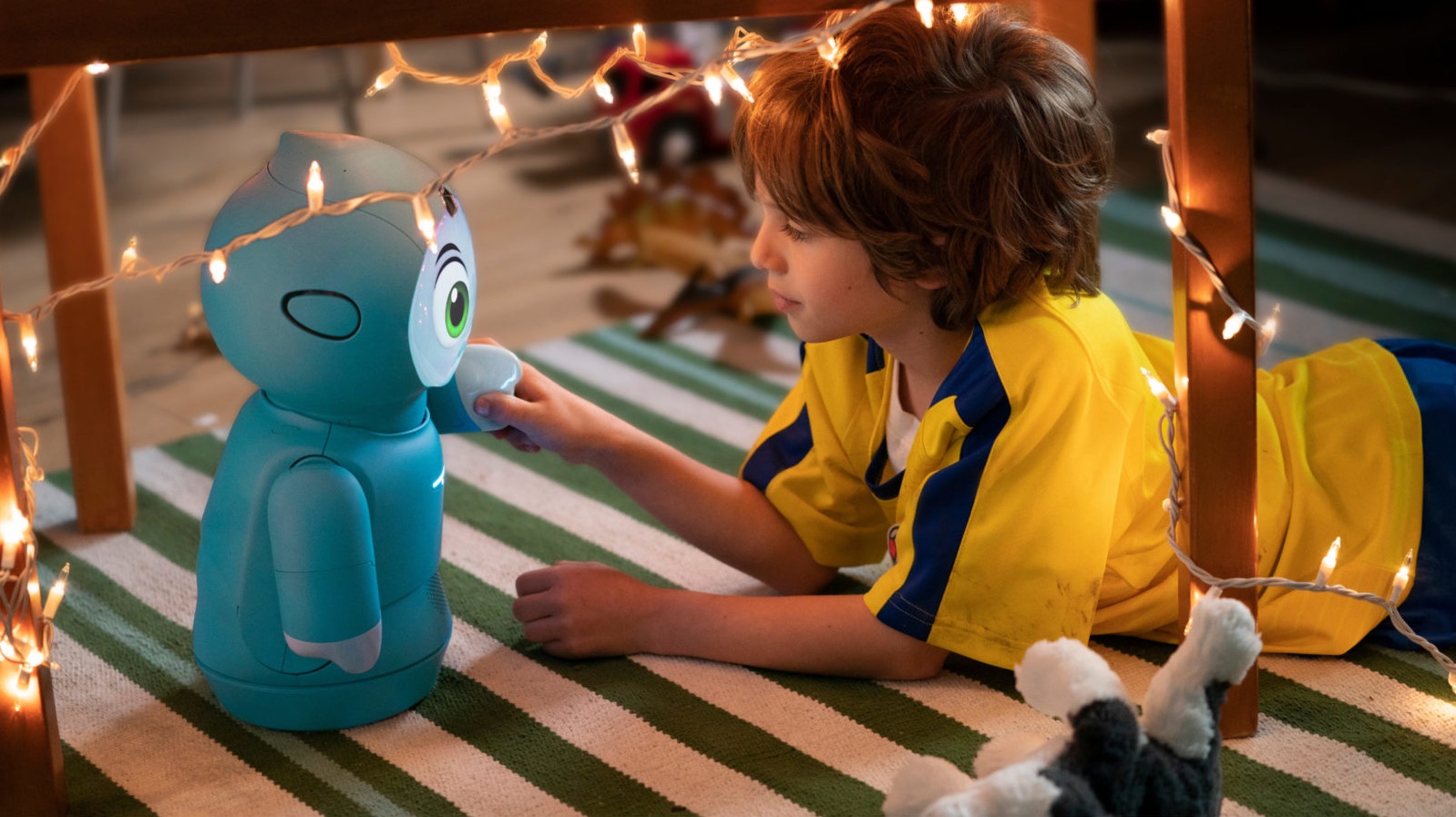 Moxie provides them with edutainment content based on themes such as kindness, empathy and respect, and sets fun tasks to help users explore emotions, ideas and skills around these topics.
The robot and paired app use artificial intelligence (AI) and machine learning, which allow the bot to register, process and respond to physical and emotional cues from children – such as eye contact, facial expressions and conversational tone. This feedback can help kids develop skills such as literacy and confidence in verbalisation. When users read stories aloud to the bot, it will add sound effects or ask questions to check the child's understanding, and develop their awareness of emotions in common social situations.
Created in collaboration with Californian robotics and AI company Embodied, Moxie stands at 38.7cm tall, perfect for surface-top play. Its diminutive size, expressive face and articulated body demonstrate an exciting evolution from the empathetic AI and companion robots we discussed in Crafting Modern Connections, part of our 2018 Macro Trend The Kinship Economy.
"Building the robot was about editing the simplicity and seeing how few joints we could have and still have expressive behaviour," Fuseproject's founder and lead designer Yves Béhar told British design magazine Wallpaper. "It doesn't feel like a gadget or a toy, but like an intelligent being."
Launching later this year, the robot will cost $1,499, alongside a $59.99/month subscription to the app.
In the current climate of social distancing, the product will appeal to parents looking for new ways to teach young children – especially neurodiverse individuals – the social soft skills they'd otherwise be learning in communities or at school. Look out for our Covid-19 Minority-Group Impact report, publishing on June 15, which examines how technology is supporting consumers with chronic illnesses and disabilities during the pandemic.