How Much Time Have You Spent Outdoors This Week?
For busy consumers, it's often hard to quantify just how much time they've spent outdoors a week – especially during Covid-19 lockdowns. As nature immersion continues to be encouraged to improve mental health, new tech platform NatureQuant helps consumers keep track of their time spent in the fresh air.
How Much Time Have You Spent Outdoors This Week?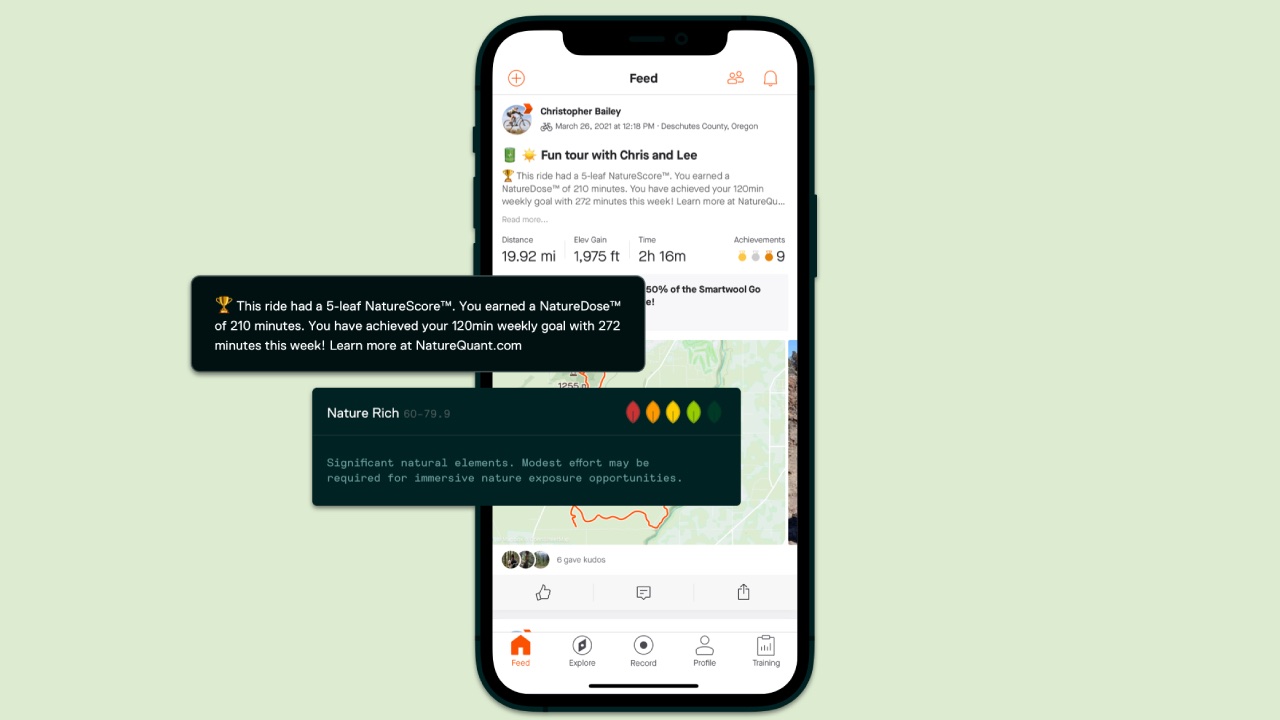 NatureQuant
A 2019 study found that spending just two hours a week in nature can improve health and mental wellbeing. During the Covid-19 crisis, access to the outdoors has been a lifeline to many, as stay-at-home orders and social isolation impacted mental health – see The Silent Pandemic. However, few consumers actively record these jaunts, making it hard to quantify whether they have spent enough time outdoors.
Enter NatureQuant, a US-based platform that helps consumers assess their nature exposure. Its first product, NatureScore, evaluates the quality and quantity of natural elements found at any given location in the US. Users can, therefore, check how accessible nature is from their home or workplace.
Its latest product, NatureDose, tracks users' outdoor exposure – analysing whether they hit 120 minutes per week. Earlier this May, NatureQuant integrated NatureDose with the popular exercise tracking app Strava. The collaboration, which is currently in beta testing, helps to measure outdoor activity and 'score' outdoor exposure on length and quality of nature immersion.
The Global Wellness Institute contextualises the new platform within the emerging 'Nature Economy', where "technology will soon harness the power of nature for cash returns." Indeed, encouraging outdoor activities is a cross-industry opportunity; from apparel and leisure activities to wellness products and travel escapes, we've been tracking the booming demand for nature-immersion experiences.
See Eco Urbanites to find out how city dwellers are rewilding urban environs.