Could Agri-Tech Solve Global Food Supply Chain Problems?
Published 07 October 2020
Whether tackling empty supermarket shelves or offsetting carbon emissions (see The Brief), investors are looking to agri-tech for future-facing solutions to make food supply chains more sustainable. After achieving an influx of capital this September, we expect this sector to expand rapidly in the coming decade – especially as the pandemic has made food insecurity a tangible concern for many consumers.
Could Agri-Tech Solve Global Food Supply Chain Problems?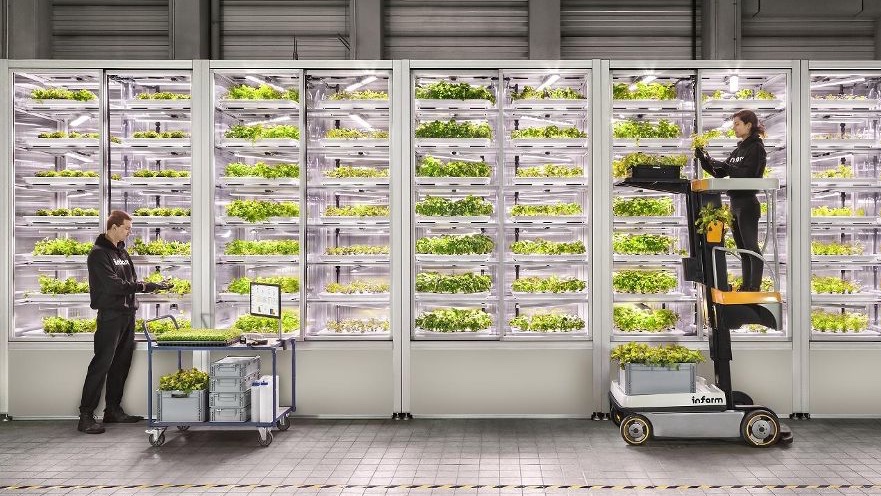 Infarm
Vertical Urban Farming Secures Sky-High Investments: Despite the current recession, Berlin-based urban farming firm Infarm raised $170m worth of investment in September to grow the largest urban vertical farming network in the world. The influx of capital will allow Infarm to grow its cloud-connected farming facilities from 500,000 sq ft to over five million by 2025.
The firm attributes the new investment to a mounting consumer appetite towards fresh, sustainable and local food products in the wake of the pandemic. See New Era Living and The Brief for more.
The Middle-East Takes On Agri-Tech: In September, Abu Dhabi-based agri-tech company Pure Harvest Smart Farms announced €30m ($35m) investment to build a hi-tech farm in Kuwait. Smart Harvest claims the climate-controlled facility will allow fruits and vegetables to be grown in harsh environments and use up to 90% less water than traditional forms of agriculture.
Domesticating food produce in the Gulf States is a smart move, as 80-90% of food consumed in Bahrain, Kuwait, Oman, Qatar, Saudi Arabia, and the United Arab Emirates (UAE) is imported.
This collaboration is just one part of Microsoft's ongoing investment in agri-tech in Africa. As well as contributing to agriculture cloud platform FarmBeats' expansion, Microsoft has also supported several agri-tech start-ups and companies, such as SunCulture, Virtual City, N-Frnds and Twiga Foods

.