Whole Foods & Gorillas Support New Year Wellness Goals
Published 28 January 2022
Listen
With 65% of Americans alone feeling pressured by their New Year's resolutions (Whole Foods, 2022), grocery sector brands are stepping up to help consumers achieve their wellness goals. US chain Whole Foods' Resolution Renovator encouraged a more realistic approach, while German ultrafast delivery company Gorillas' partnership with US "anti-diet" nutrition app Wellory offers shoppable healthy recipes.
Whole Foods & Gorillas Support New Year Wellness Goals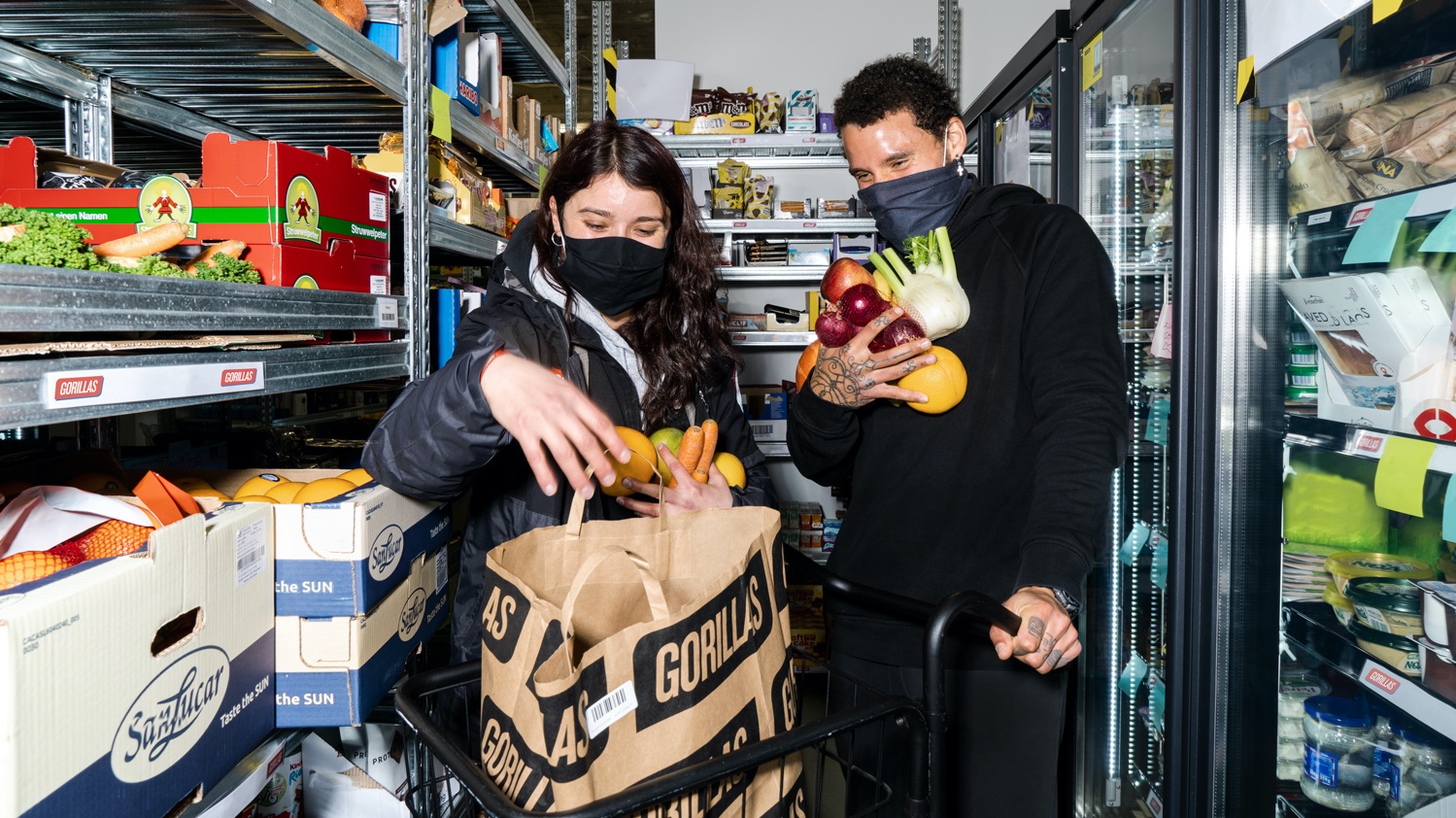 Gorillas
Whole Foods' Resolution Renovator microsite generated motivational messages to help shoppers set more attainable goals. On average, Americans give themselves a less than 50% chance of achieving their New Year's resolutions due to setting overly ambitious targets (Whole Foods, 2022).
After entering their e-mail, microsite visitors could select from 'Mind', 'Body' or 'Spirit', then answer five related multiple-choice questions. For example, 'Mind' questions included: "When do you feel most present?", with answers such as "spending time in nature".

On completion, users received a generic message from one of three motivators: British plant-based chef and wellbeing enthusiast Radhi Devlukia-Shetty (Mind); American Peloton fitness instructor Cody Rigsby (Body); or US author and spiritual speaker Gabby Bernstein (Spirit). For instance, Rigsby's messages encouraged people to appreciate the resilience their bodies had shown throughout the pandemic, and to prioritise happiness over strict fitness goals.
For more brands adopting a spiritual lexicon, see Social Media Spirituality: New Age Brand Engagement.
Meanwhile, Gorillas (which shot to prominence with its 10-minute dark store deliveries) is teaming up with Wellory to support time-pressed shoppers by sharing weekly healthy recipes in-app and on their respective blogs. On the Gorillas app (US only), users can tap a banner displaying the recipe to add all the ingredients to their cart, checking out as usual.
Incentivising spending, Gorillas is offering $15 off shoppers' first four orders ($20 minimum spend), and users can also claim a discounted six-month Wellory subscription.
See Grocery Innovations: Personal & Planetary Wellness, Grocery Innovations: Flexing to New Consumer Routines, Retail's New Servicescapes, and Grocery Apps Evolve Everyday Concierging in Digital Commerce: 9 Trends & Opportunities for more.
Also, tune into Supercharging Retail Servicescapes 2022 (available on demand from February 3).