Singular Society: H&M's Subscription-Based Retail Model
Published 12 January 2021
Listen
Tapping into consumer concerns around personal finances, heightened by the pandemic, H&M Group's new subscription-based retail model, Singular Society, offers home and wardrobe essentials to members at cost price. Designed to make a profit via membership fees rather than product, the initiative demonstrates the brand's commitment to transparency, courting consumer trust.
Singular Society: H&M's Subscription-Based Retail Model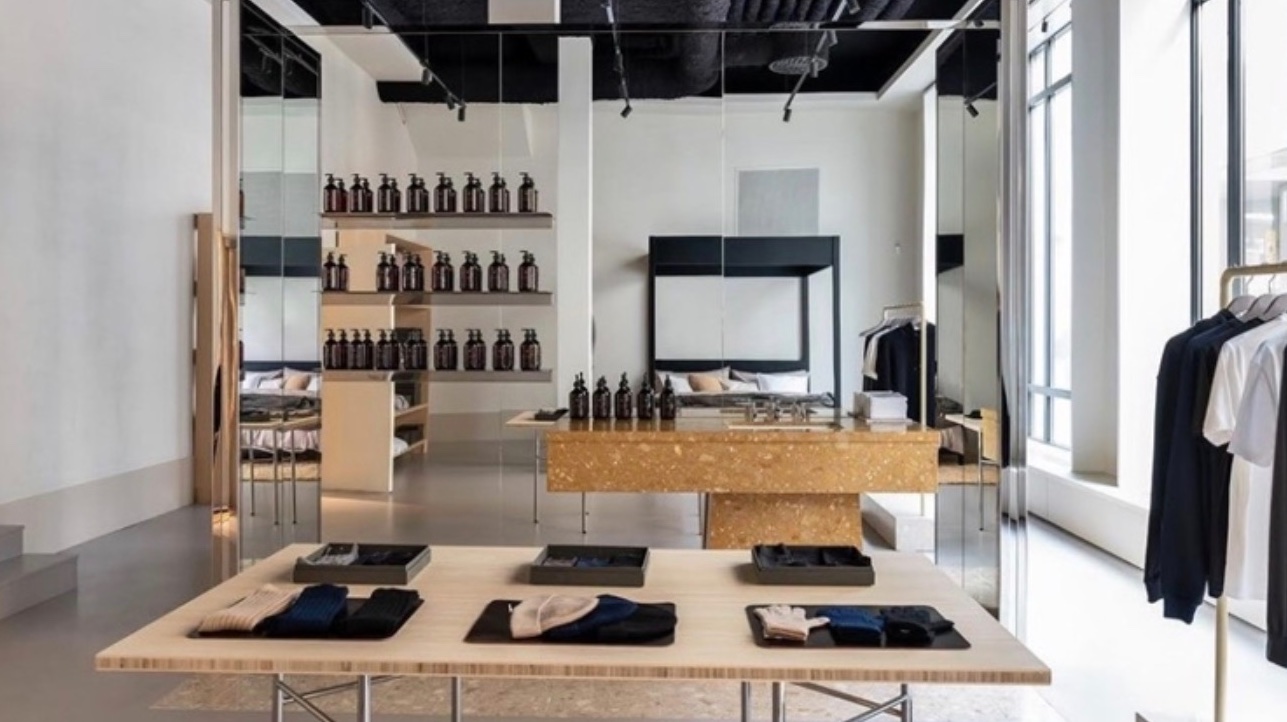 Singular Society
Soft-launched in December 2020 and described by H&M as a service for members, rather than as a source of income, Singular Society has a 1,775 sq ft flagship showroom in Stockholm, Sweden. The sparse space consists of white walls, concrete floors and blonde wood fixtures. Products, which centre around neutral colourways and silhouettes – and are reminiscent of H&M's more high-end brands Arket & Cos, rather than its youthful labels Weekday and Monki – are displayed in small quantities, helping to maintain the overall ethos of elevated basics. Members can both try on and buy in-store (and although the space is till-less, store assistants carry iPads).
The entry-level deal plan costs €9.50 ($12) and allows customers to buy five products per month while the 'Plus' membership costs €19.50 ($24) and allows members to buy 25 products – all at cost price. Members receive a slightly discounted rate on even the base price if they purchase an annual membership. Highlighting the consumer appetite for such schemes, there is currently a waiting list.
The concept is an evolution of some of the membership retail models previously charted by Stylus, and follows in the footsteps of UK-based Beauty Pie (launched in 2016) which sells skincare and cosmetics direct from luxury beauty labs at cost price. US-based Italic (launched in 2018), which offers menswear, womenswear and homeware from the same factories as luxury brands – but without the labels – also sells at cost price.
An early demonstration of the value of borrowing the mechanics of B2B models and selling at cost price, expect to see similar ideas grab the public imagination this year as pandemic-induced recessions begin to bite and consumers adopt savvier spending habits.