Selfridges Launches Ethical Retail Push 'Project Earth'
Listen
Outlining its commitment to sustainability, luxury British department store Selfridges has responded to growing consumer demand for sustainable fashion and retail by launching eco-ethical initiative Project Earth, as a part of a five-year plan. Focusing on three main areas (retail, materials and mindsets) the initiative builds on strategies introduced by Selfridges over the last decade.
Selfridges Launches Ethical Retail Push 'Project Earth'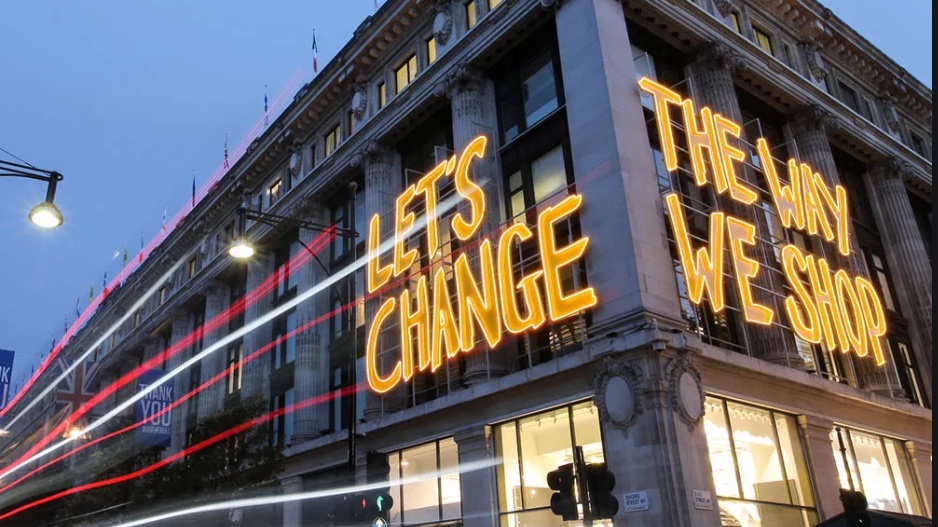 Selfridges
The move comes as demand for ethical retail grows worldwide – ethical consumer spending in the UK alone has risen almost ​tenfold in 20 years (The Co-Op, 2019)​, while internet searches for "sustainable fashion"​ tripled between 2016 and 2019​ (McKinsey, 2019).
Project Earth focuses on three primary areas: addressing the materials used in products sold by the retailer, exploring retail models such as rental, repair and resale, and engaging with partners, brands and customers to encourage a shift in shopping behaviours.
The retailer will work with its brand partners to kickstart an eight-week campaign of retail concepts, commitments, and talks to launch Project Earth, from a webinar on virtual fashion to a panel discussion on how to eat in a more eco-ethical way.
By 2025, Selfridges aims to only stock products that come from certified, sustainable sources. New business models will be explored, including the company's first resale model, Resellfridges, which will allow customers to shop vintage fashion and accessories. Originally to be curated by vintage collectors, Resellfridges will then allow customers to sell their own pre-owned fashion and accessories online for store credit. A partnership with Hurr Collective, a rental specialist, will offer customers the opportunity to rent pieces from retailer's unsold stock in its shops, online and via the Hurr Collective website. Selfridges' Repairs Concierge will aim to help customers repair their items through in-store and online consultations to identify the services needed.
For more on consumers' environmental concerns, see our Macro Trend, Towards Our Sustainable Future​.