Nikeland: Nike's Roblox Metaverse Rewards Real-Life Play
Published 30 November 2021
Listen
Furthering Nike's new child-centric mission of "turning play into a lifestyle for kids", Nikeland is a free-to-play, metaverse-esque space within gaming platform Roblox that lets fans connect, create and compete. The world taps smartphone tech to encourage real-life exercise and features prosumer (consumer-creator) tools, digital fashion, and an accompanying in-store augmented reality (AR) activation.
Nikeland: Nike's Roblox Metaverse Rewards Real-Life Play
Featuring buildings and fields inspired by Nike's real-life headquarters in Beaverton, Oregon, Nikeland lets visitors play games such as Tag and Dodgeball. Incentivising exercise for those playing on mobile and bridging the real-world-to-metaverse gap, a player's smartphone accelerometer (built into all smartphones) tracks their real-life movement, and translates it into 'sports superpowers' in-game, such as extra speed or long jumps for avatars.
Harnessing the co-creativity Roblox is famed for, players can also build multiplayer mini-games in their 'yard' (a player's home within the Nikeland space), using in-game elements including tennis court patterns and nets, basketball hoops, and benches for spectators. Once activated, fellow players are notified that a game is starting in someone's 'yard', and select whether they want to participate.
Competing in mini-games, designing yards and discovering Easter eggs (hidden messages or objects in-game) earns players ribbons and medals, which unlock more building materials and avatar clothing. Robux (Roblox's currency) cannot be traded for medals, meaning everything is free. Items available from the Nikeland store include trainers and apparel – some of which mirror real-life releases, like the Air Max 2021.
Adding a phygital element to the experience, December visitors to Nike's NYC House of Innovation concept store can view the kids' department through a Snapchat Lens, which will transform it into an AR Nikeland, complete with avatars and interactive games.
For more, see The Metaverse Opportunity, Vans' Roblox Metaverse Sells Fans Digital Skate Gear and Lego Reimagines Laundrette as Playscape.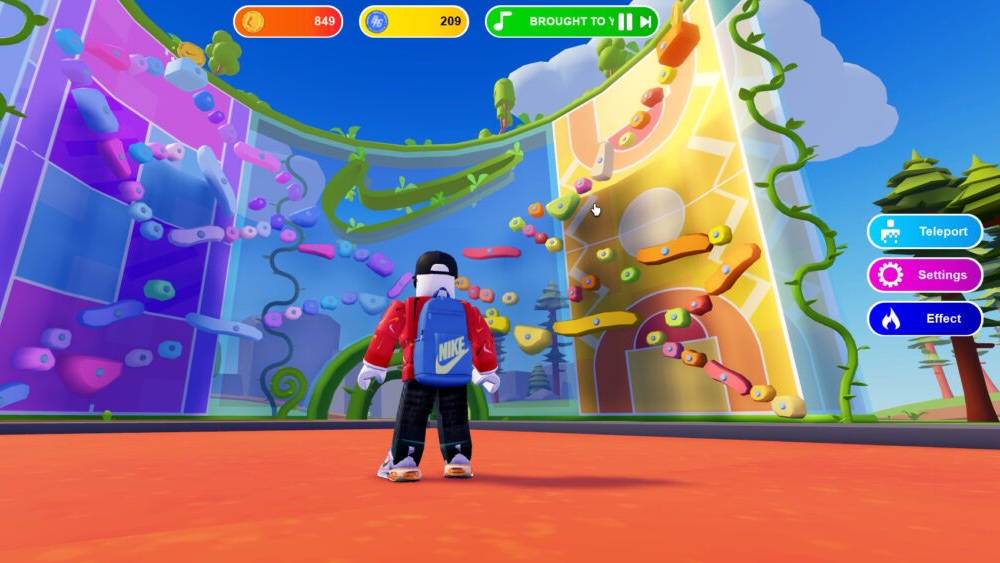 Nikeland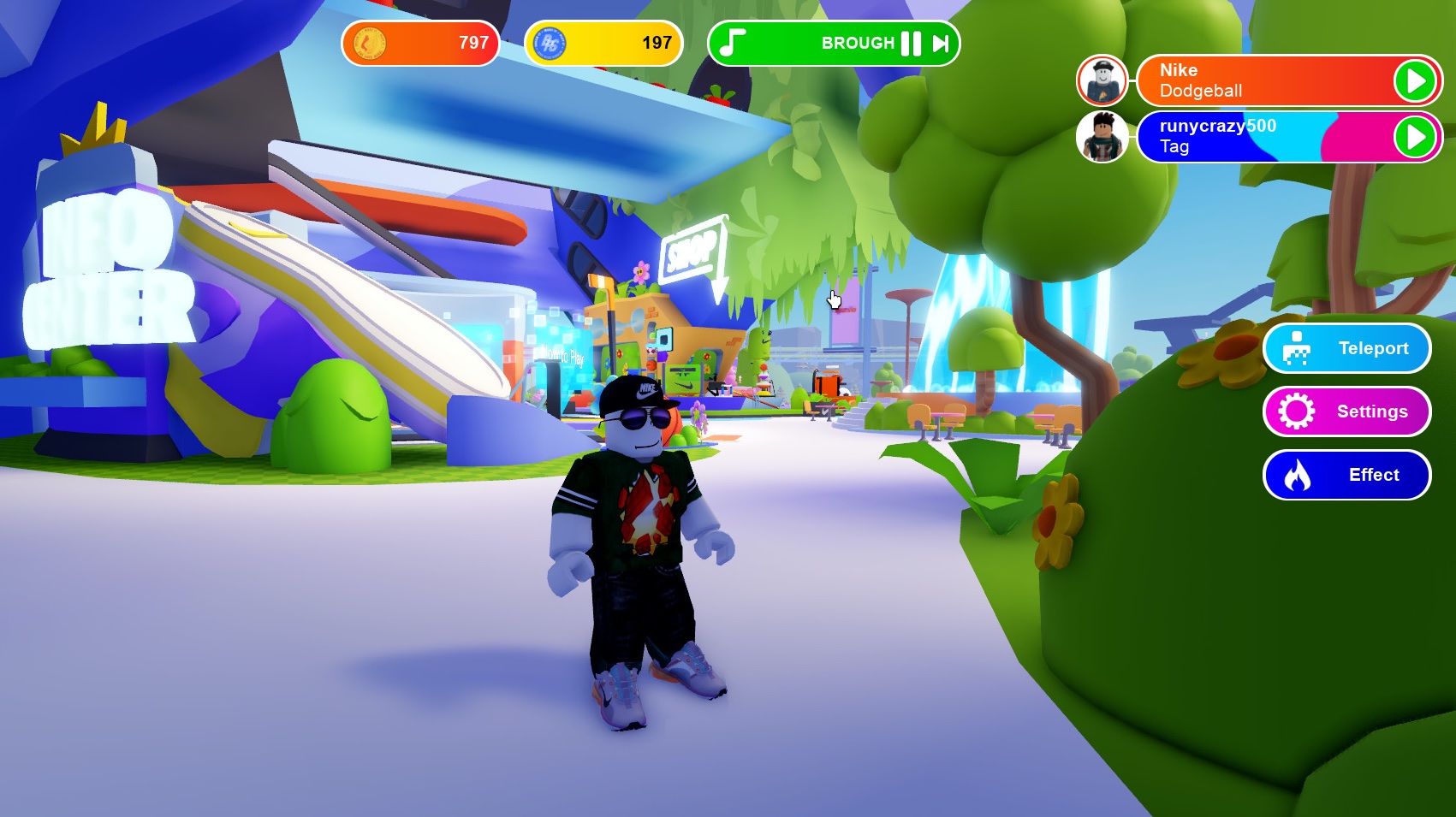 Nikeland