New Roblox Brand Concepts: Gucci, Gap & Spotify
Evolving experimentation with ultra-popular co-creational game Roblox (a key proto-metaverse – i.e. a shared virtual space interactive in real time), both virtual world veterans (Gucci) and newcomers (Gap and Spotify) are creating Roblox-based worlds. The concepts straddle constructing persistent, non-purchase-oriented spaces and collaborating with artists on rotating residencies and themes.
New Roblox Brand Concepts: Gucci, Gap & Spotify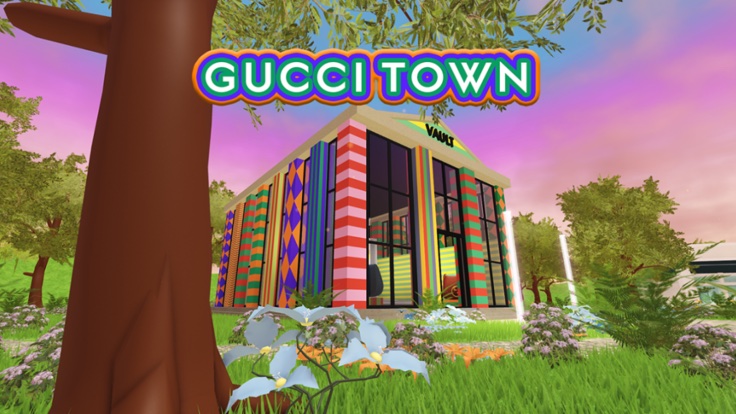 Gucci Town
Gucci's Step Towards the Metaverse
Reflecting the need for evergreen spaces capable of virtual placemaking (a key factor in the evolution of the metaverse – see our Metaverse 360° Spotlight, publishing on July 18, for more), Gucci's new Roblox venture is a permanent destination rather than a temporary activation. This is in contrast to most branded virtual worlds, including its own previous Roblox project Gucci Garden (see The Brief).
Gucci Town comprises multiple areas. At Gucci Shop, visitors can purchase limited-edition digital collectibles or avatar outfits. In Mini Game Heights, they can partake in Gucci-inspired competitions such as Tile Takeover (where teams compete to win tiles on a board by 'walking' on them). Users can chat in Power-Up Place as well as see works by visiting artists (on rotating residences) and create their own pieces in Creative Corner. Vault Plaza contains an exhibition space inspired by Gucci Vault, the brand's online concept store (see The Brief for more). Each area will be updated regularly in accordance with brand activity beyond the metaverse.
Spotify's Consumer Co-Creativity
Fusing gamification and consumer co-creativity, Spotify Island sees users hop between music-themed islands (set to change throughout 2022), taking part in virtual meet-and-greets with musical artists' avatars and completing missions (such as collecting musical notes). Launching with a K-pop focus, current activities include meeting an avatar of South Korean singer Sunmi and a K-pop-themed scavenger hunt.
Spotify Island also gives access to Soundtrap, a Spotify-owned beat-making station that lets users collaborate on making music remotely. This enables the streaming giant to champion consumer creativity while keying into the popularity of Roblox's music world Splash, where people create and perform music (see Pop Culture Pulse: Connecting Creative Audiences).
Gap's Purchase-Free Tweenage Venture
Partnering with British kidtech platform SuperAwesome, Roblox newcomer Gap has built an environment resembling a Gap Teen store (although notably purchase-free). A mini-game called Style Stage lets users create different outfits, while a photo booth allows visitors to capture avatars' attire.
For more on branded virtual spaces, see Gamevertising.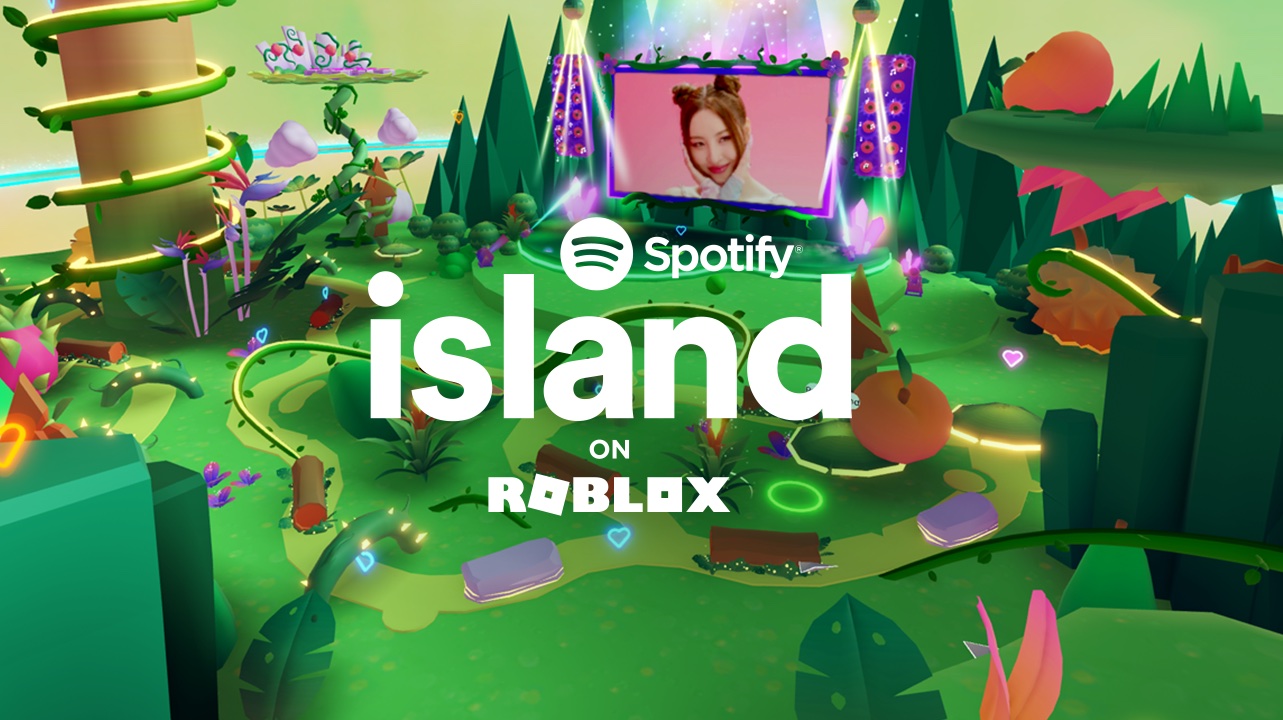 Spotify Island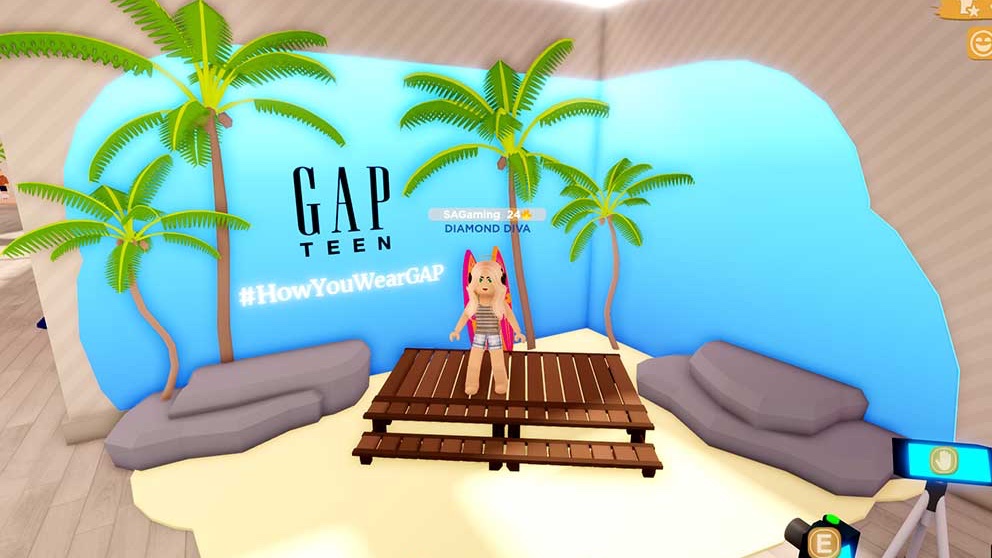 Gap Teen