Mental Health Awareness Month 2022: Brand Responses
Listen
Marking Mental Health Awareness Month (US, May) and Mental Health Awareness Week (UK, May 9-15), food, beverage, fashion and media brands have launched activations to support consumers' mental health. Focusing heavily on Gen Z, whose already poor mental health has been exacerbated by Covid-19, initiatives range from psychologist-helmed content to brand-sponsored career-change grants.
Mental Health Awareness Month 2022: Brand Responses
Pinterest
Saks' Therapy Livestreaming & Grants
US luxury department store Saks Fifth Avenue has partnered with American holistic psychologist and trauma expert Dr Mariel Buqué for a month-long content series across its social channels, and a virtual Saks Live event. This harnesses the retailer's new livestreaming channel (see Holiday 2021: Indulgence-Led Brand Engagement).
Additionally, the brand has launched a grant application for non-profit organisations wanting to secure funding for local mental health programmes.
Pinterest's Multi-Pronged 'Mind Your Wellness' Campaign
Continuing to pitch itself as distinct from toxic social media networks, Pinterest is launching a multifarious campaign encompassing content and in-real-life (IRL) 'havens' via partnerships with regional mental health groups. It's also expanding its compassionate search feature. The platform has seen a rise in mental health search terms – like 'struggling mentally' (a 900% increase) and 'emotional awareness' (22 times higher) – since last year.
IRL Activation: Pinterest's partnership with the Mental Health Coalition also saw it create an IRL activation in New York (May 3-4). Pinterest Havens: A Whole Mood comprised six coloured rooms, each symbolising a different state of mind. The event also featured speakers including US non-profit Silence the Shame.
Compassionate Search: Pinterest is also expanding its compassionate search feature, which offers activities to those the platform identifies as feeling negative. For instance, if a user searches 'work anxiety', they will see a prompt asking if they'd like to be guided through steps to practise self-compassion. Currently available in 12 regions – Australia, India and the US among them – it is expanding to countries including Colombia, France and Mexico in the coming weeks.
Channel 4's Lonely Mascot & Programming
British TV network Channel 4 is using its mascot (a metal giant resembling the number four) to centre its mental health programming (including documentaries on loss and addiction). The channel will run 20- and 40-second spots featuring the mascot (voiced by British actor Tuwaine Barrett) talking about his experience of loneliness, inviting viewers to join the wider conversation online using the hashtag '#MentalHealthAwarenessWeek'.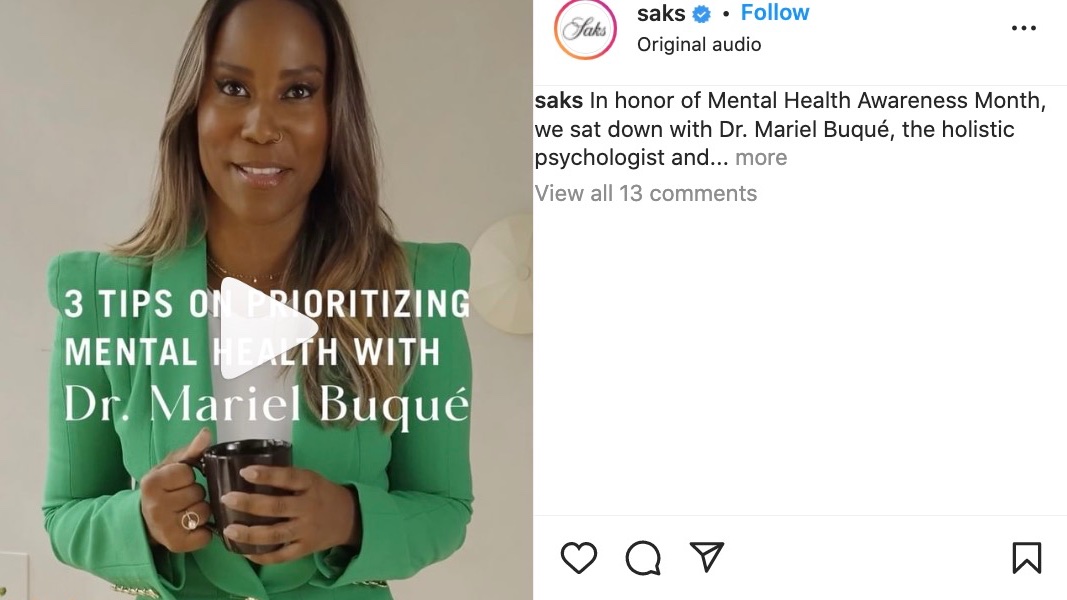 Saks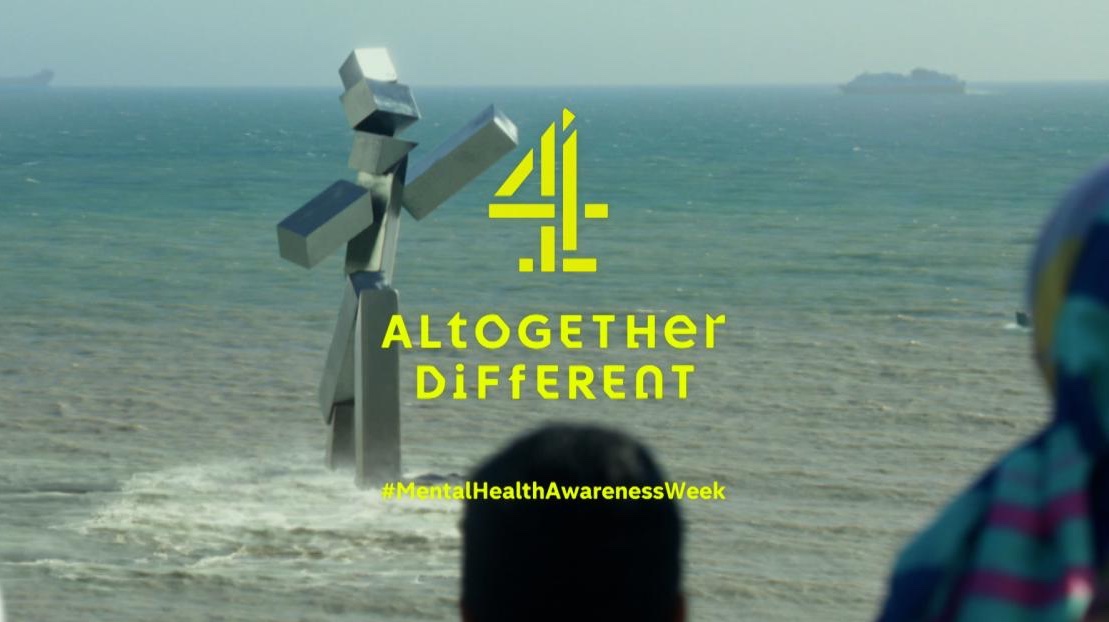 Channel 4
Soulboost's Career-Change Sponsorship
US flavoured water brand Soulboost's career-change sponsorship activation, Great Reshuffle Reset, targets the 44% of Americans actively seeking a new job post-Covid. It riffs on the brand's mood-boosting products – drinks infused with ingredients like amino acids, which can help reduce the stress hormone cortisol.
Soulboost is rewarding five people with $5,000 each to fund "journeys to their happy place to ease their minds and find solitude". Entrants must tell the brand "why they're hoping to reconnect to the activities and places they love the most and need the financial support that will help transport and enlighten them".
For more on stress-boosting natural additives, see Wellness Ingredients to Watch 2022: Part 1.
L.L.Bean's Social Media Blackout & Grassroots Grant
Taking a month-long hiatus from social media to promote spending time outside rather than online (it posted a 'Gone Fishin'' message, saying it would return on June 1), US outdoors retailer L.L.Bean has drilled down into its brand purpose.
It produced a series of articles on the wellness benefits of nature, in collaboration with non-profit Mental Health America. The two-year partnership includes a $500,000 grant aimed at supporting local grassroots outdoors programmes with a mental health focus.
For more see, Medi-Retail 2021: Post-Covid Health & Wellness.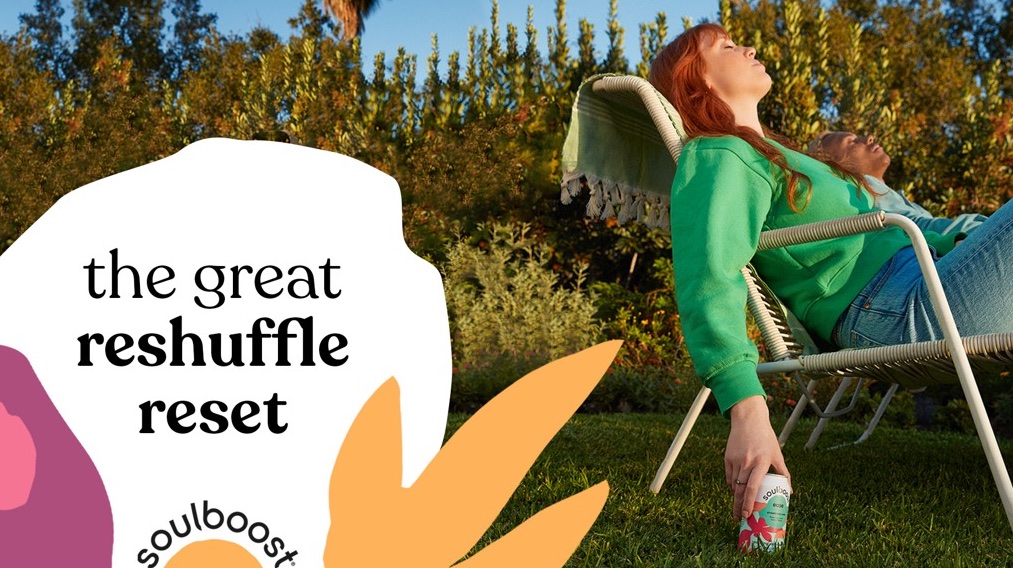 Soulboost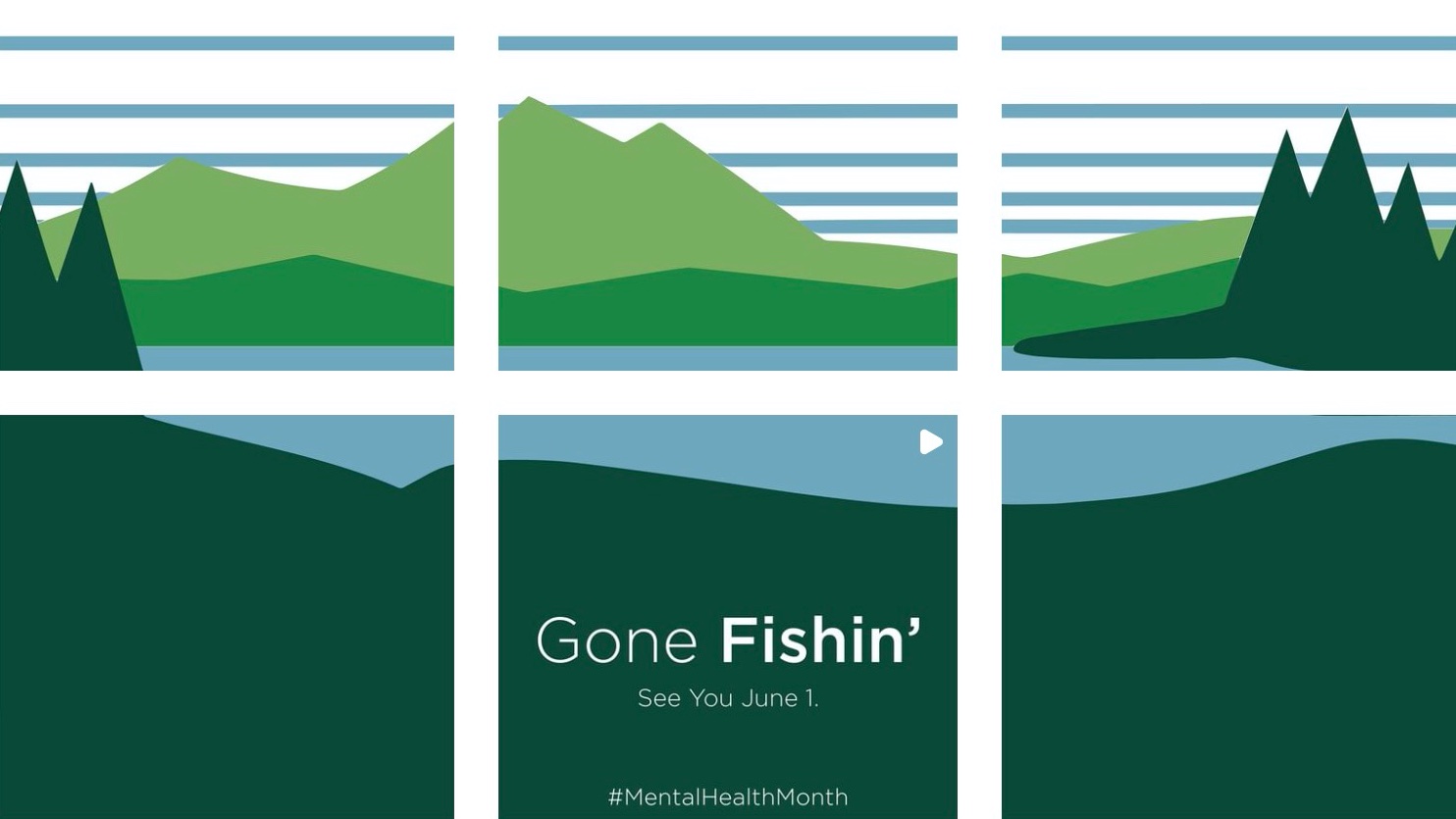 L.L. Bean