Mac Cosmetics' NYC Omni-Flagship Taps Hyper-Local Trends
Published 15 October 2020
Tapping into the increased consumer appetite for localism since the pandemic hit, Mac Cosmetics has launched a concept store in Queens, New York, which features omnichannel virtual experiences tied to local trends. While the Innovation Lab has been in the works for over 18 months, its local focus and touch-free tech are particularly apt in a Covid-19 climate.
Mac Cosmetics' NYC Omni-Flagship Taps Hyper-Local Trends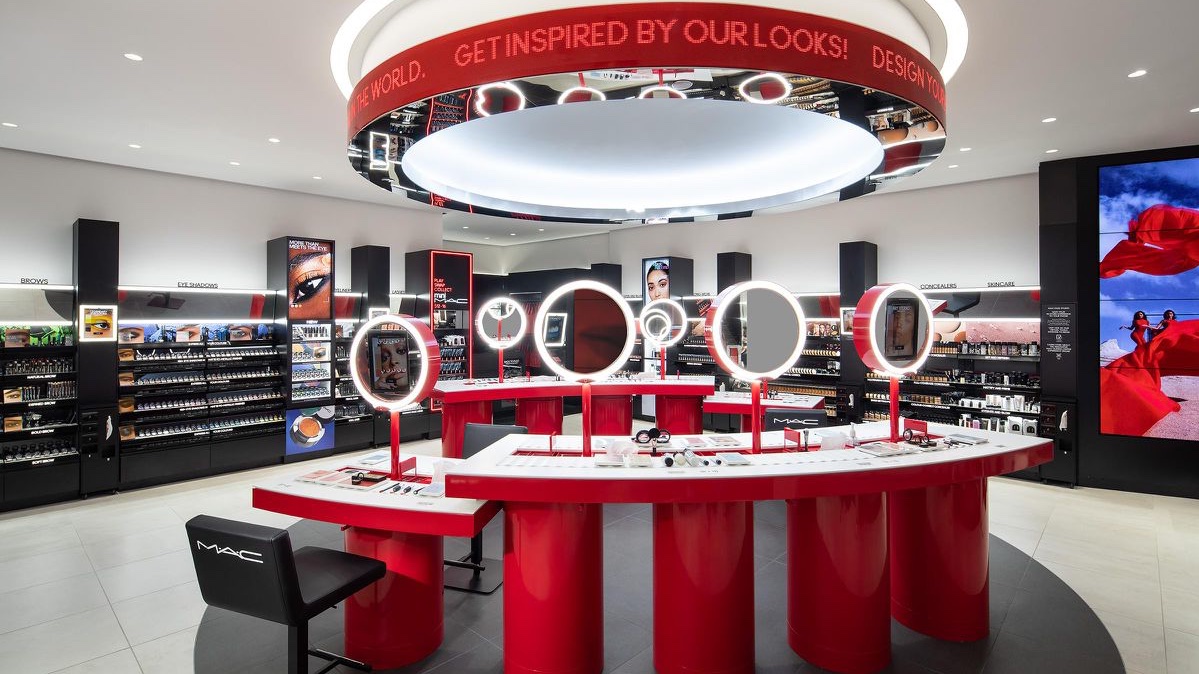 Mac's Queens store
The store, which has been developed in collaboration with global digital agency Valtech, uses hyperlocal data to curate looks concurrent with make-up trends in the area.
At the centre of the open-plan store sits the Art Studio, which houses 16 augmented-reality (AR) mirrors, where shoppers can virtually try on make-up, including customising eyeshadow-based looks created from the brand's range of 108 shades. They can then choose to create their own custom palette, and accessorise its packaging with text, images, emojis and Mac-branded stickers.
Consumers can also save their looks to a 'Mac Pass', which they can access from desktop or mobile to enable online purchases at a later date. For more on brands' assimilation within local communities, see the section Atomising Urban Culture in Leaning into Local.
The store's Pick and Try feature uses data analytics, RFID and AR to allow customers to pick up any lipstick in-store and watch it immediately appear on their lips in their on-screen reflection. Counters are also fitted with touch screens that can shade-match skin tones, allowing for an inclusive experience.
Although this is Mac's first store of this type in the US, its equivalent Shanghai Innovation Lab has attracted over 80,000 visitors since opening in February 2019, with 70% of shoppers personalising purchases in-store. As our recent New Social Media to Store Flagships brief demonstrates, similar store concepts are already popular in the APAC region.
For more beauty brand spaces, see Blueprints for Winning Beauty Destinations.