Lululemon Acquires At-Home Live-Stream Mirror Tech for $500m
Lululemon Acquires At-Home Live-Stream Mirror Tech for $500m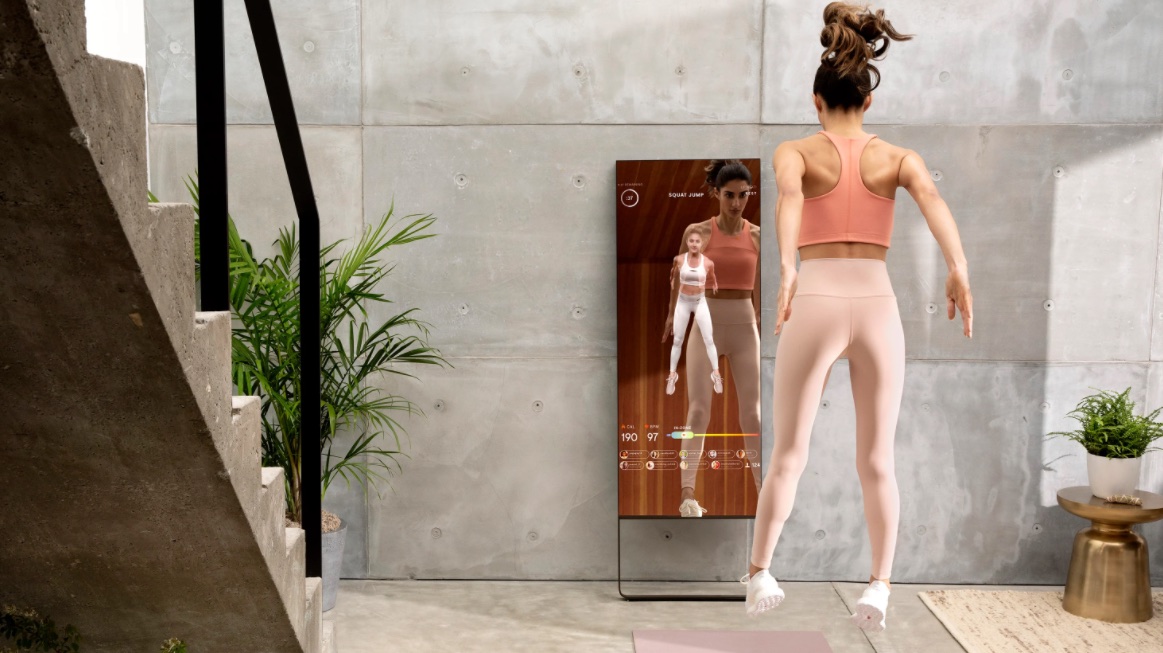 MIRROR
Designed to appeal to people either unable to or unsure about using their gym/fitness studio in the wake of lockdown restrictions, or those who've simply embraced the convenience of at-home workouts, Mirror is a reflective display with an in-built camera and speakers which allows users to simultaneously stream workouts while watching themselves to benchmark their performance against an instructor.
Classes, which run the gamut from boxing to yoga, can either be watched live, with real-time feedback from instructors, or accessed via an on-demand library. Users are able to track their performance via an on-screen dashboard and in Mirror's companion app, adjust workouts according to personal goals and profiles, and track their heart rate in real time by syncing Mirror with a Bluetooth heart rate monitor or Apple Watch. When not in use, Mirror, which retails for $1,495, looks like an ordinary slimline mirror.
It's not yet clear how (if at all) Lululemon will integrate Mirror into its business, such as its physical retail and fitness spaces (see Lululemon's Mega Mall Gym Flagship), although chief executive Calving McDonald told The New York Times the acquisition will allow it to "strengthen our community, loyalty and our relationship with our guests and memberships." This could entail running Lululemon-branded classes, kitting out instructor-ambassadors in Lululemon fitness wear or creating online and offline community portals or events.
The pandemic and ensuing lockdown proved a boom time for at-home fitness – Mirror rival Peloton grew its revenues by 66% between February and May 2020 (TechCrunch, 2020).
For more on the rise of at-home and personalised fitness-related brand strategies, see Covid-19: Inventive E-Commerce Reactions, Leveraging Live-Stream Commerce and Biometric Brandscapes.
Also look out for our report Advances in Virtual Fit Tech, publishing mid-August.