Instagram, Snapchat & Facebook's New Social Commerce Tools
Set to generate $36.09bn in sales in the US this year (eMarketer, 2021), new social media commerce tools are continuing to minimise the time between inspiration and purchase. From real-time clothing resale to engaging livestreams and integrated hype-building drops, we outline three approaches from Western giants Snapchat, Facebook and Instagram.
Instagram, Snapchat & Facebook's New Social Commerce Tools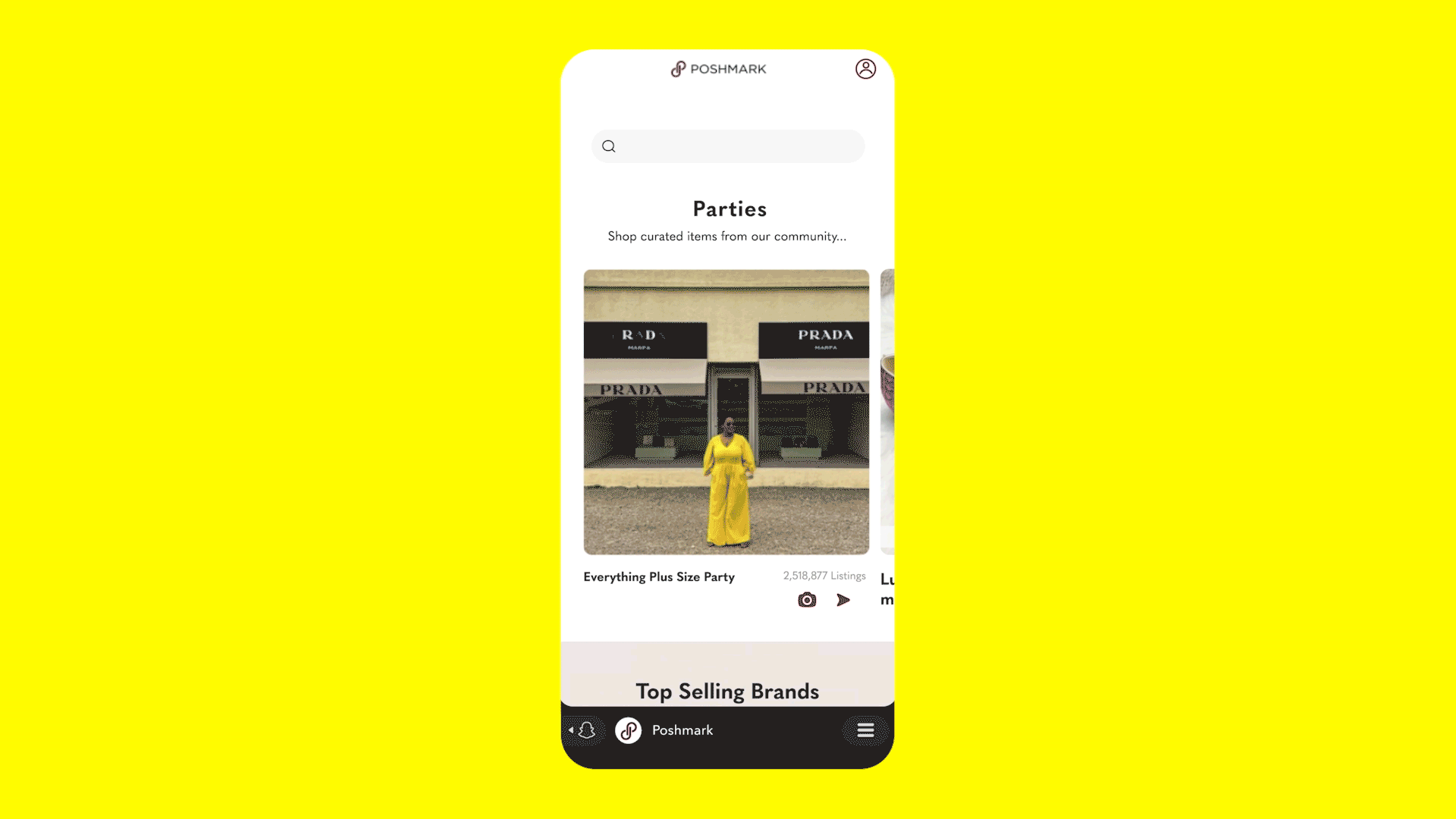 Snapchat x Poshmark
Snapchat x Poshmark's Real-Time Shopping Parties
Combining Gens Y and Z's appetite for second-hand clothing with live social shopping, US clothing resale platform Poshmark has brought its 'Posh Parties' (online events where users buy and sell items around a category or style, such as 'handbags' or 'preppy') to Snapchat.
Dubbed Poshmark Mini, the app-within-an-app lets users converse and sell to one another in real-time using Snapchat's messaging functions, as well as browse over 200 million shoppable items from the brand's entire catalogue from over 4.5 million active sellers. For those seeking inspiration and discovery, the platform also displays a list of trending brands on the site.
With Snapchat reaching 90% of 13- to 24-year-olds in the US, UK, France and Australia (The Wrap, 2021), the move will familiarise the app's audience with Poshmark, which has historically had an older (53% of US users are millennials) but impressively engaged audience; the average user spends 27 minutes a day on the app (Poshmark, 2021).
The move follows Etsy's $1.6bn acquisition of Depop, a similar attempt to capture youthful second-hand shoppers.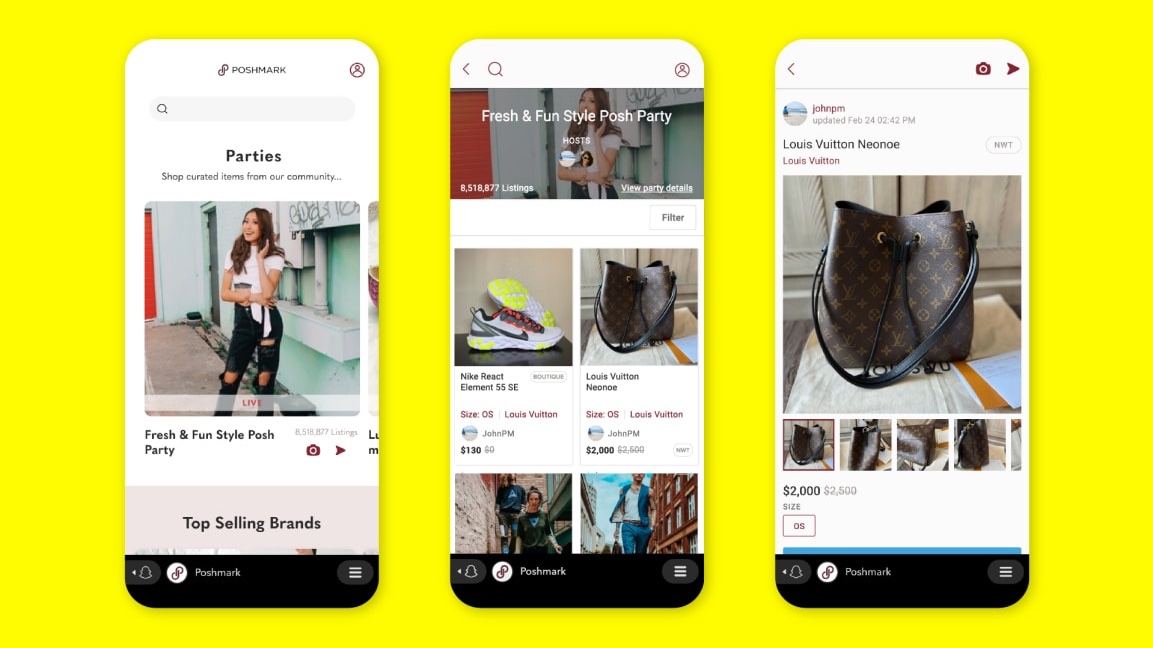 Snapchat x Poshmark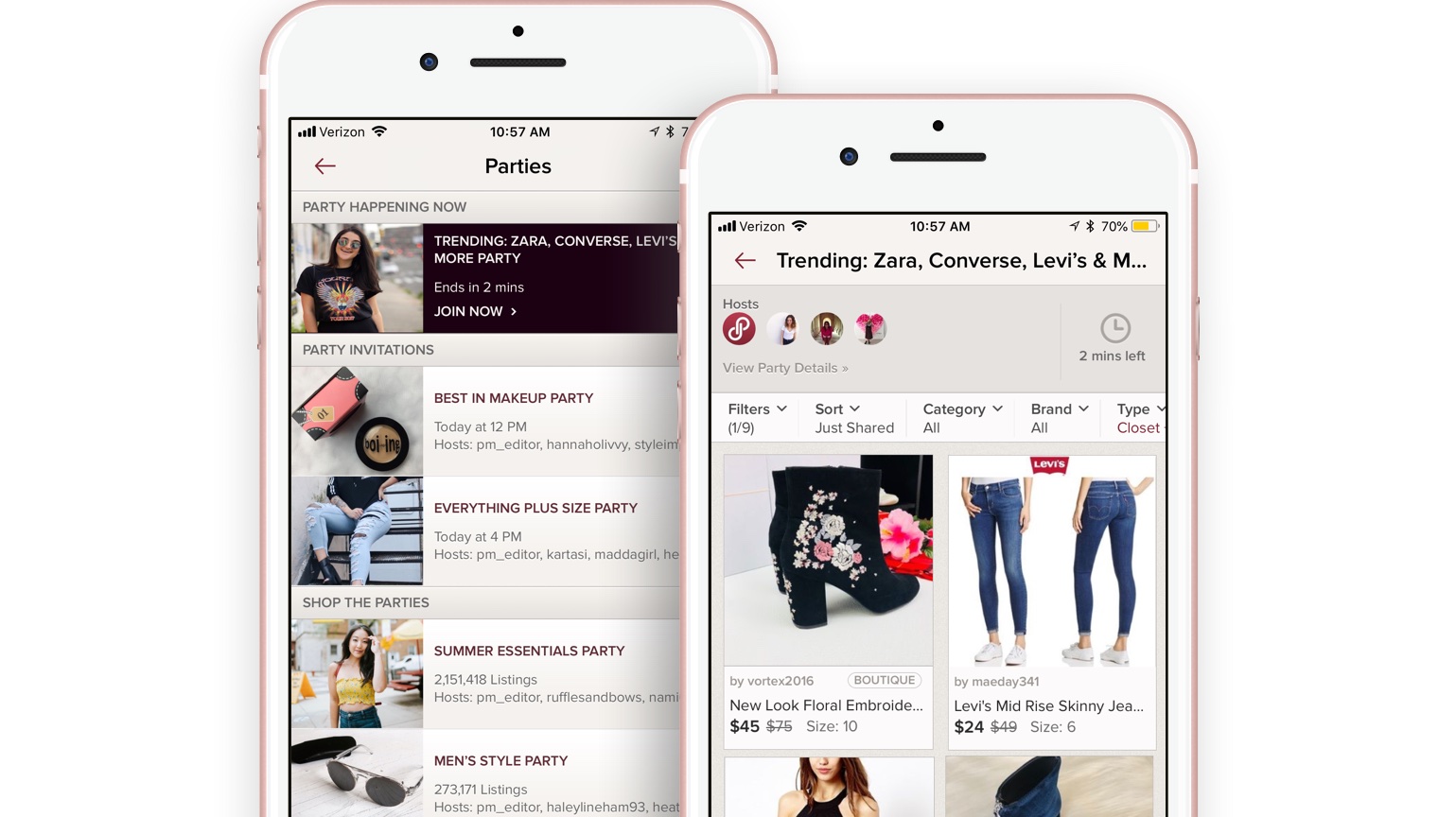 How 'Posh Parties' look on Poshmark's propietary app
Facebook Launches Livestream Shopping Series
Using appointment viewing to foster strong connections with consumers and offer direct-from-brand product insight for shoppers, Facebook has launched a Live Shopping Fridays series, with a line-up that includes cosmetics brand Clinique and clothing retailer Abercrombie & Fitch (both American).
Accessible (on mobile and desktop) via the Shop tab on brands' Facebook pages, users can watch tap-to-buy livestreams to discover new products, ask questions on sizing and fit and get instant advice on usage and styling.
Facebook's reach remains unmatched – the platform boasts 2.74 billion monthly active users, followed by YouTube's 2.29 billion (Statista, 2021).
Livestream commerce is set to generate $25bn in revenue in the US by 2023 (Coresight Research, 2020), with this move an indication of its continued mainstreaming, a rise we charted in Leveraging Livestream Commerce.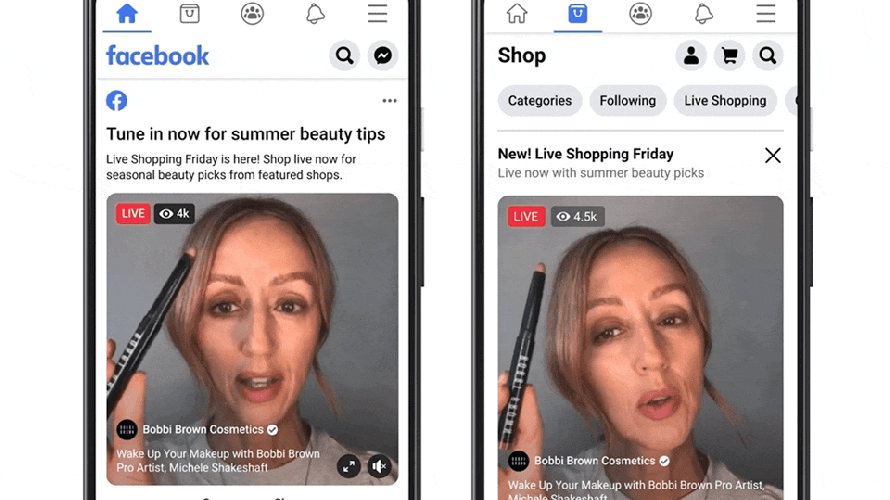 Facebook
Instagram Drops Harnesses Hype
Direct shopping through Instagram grew by 189% during the pandemic and each month, 130 million users tap an Instagram shopping post. The app is catering to this surge in demand and increasing functionality with the launch of a dedicated Drops section within the pre-existing Shopping tab.
In retail, 'drops' help brands create buzz around upcoming product releases, with the products themselves often available in limited quantities or for a limited amount of time. For more, see Drop Culture & Democratised Luxe in Gateways to Luxe.
Within Drops, users can shop the latest limited releases from brands including Adidas and Dubai-based cosmetics brand Huda Beauty as well as sign up for release date reminders. Items can be saved to a wish list and drops can be shared with friends via Instagram's direct messaging feature, adding to the conversation around each release. For more on wish listing tech, see A (Covid-19) Christmas Like No Other.
Look out for Social Media Commerce: New Rules & Opportunities, publishing September 9.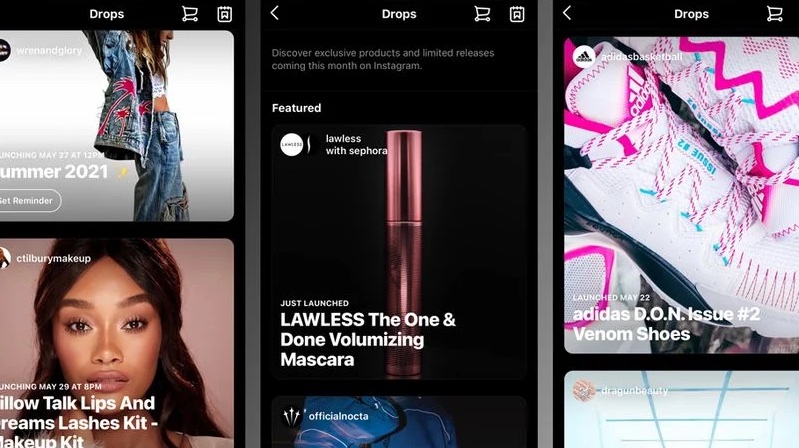 Instagram Drops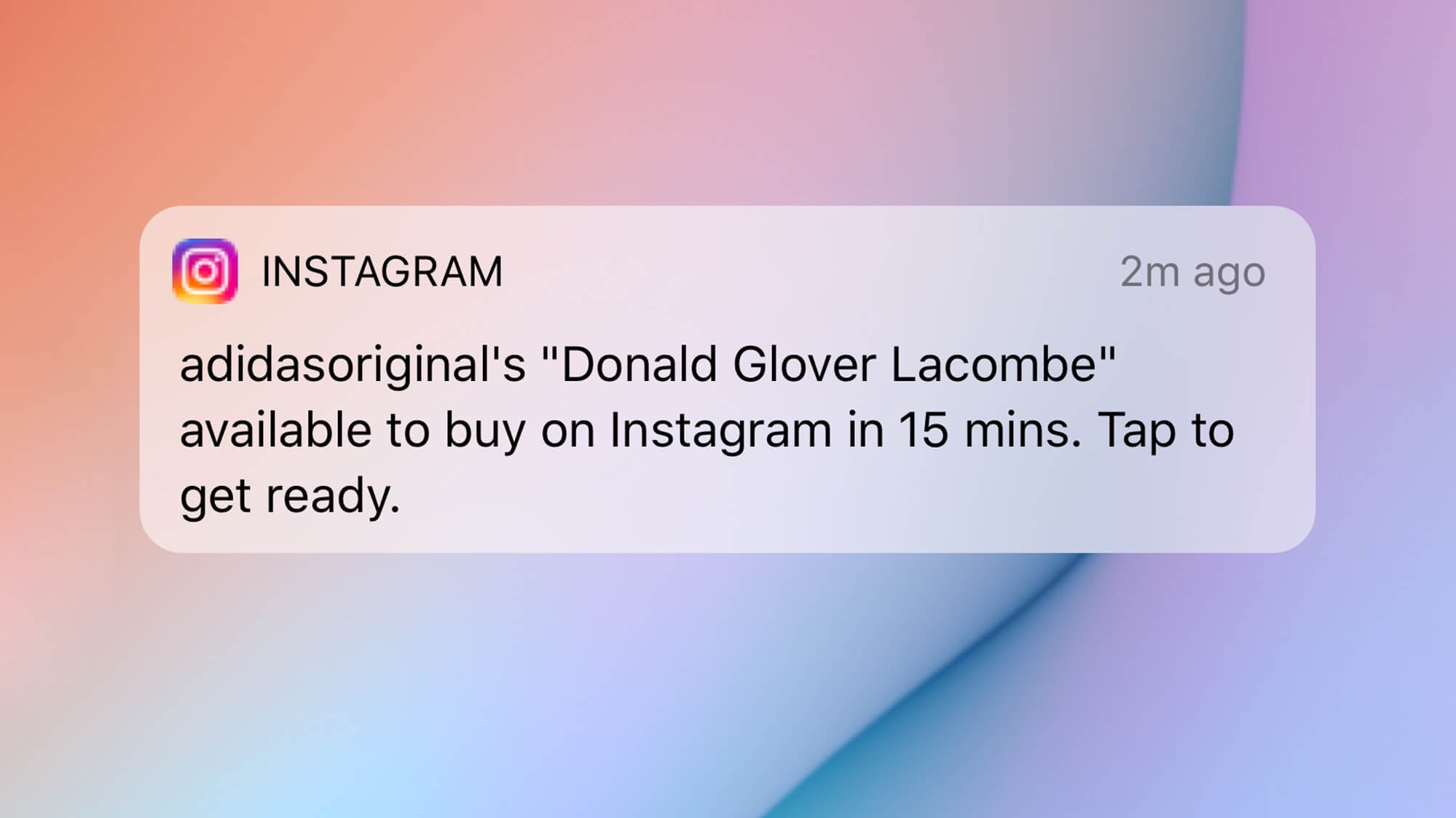 Instagram Drops notification