Havaianas Hooks Up with Fortnite via Branded In-Game Space
Listen
A new fashion-gaming partnership sees Brazilian flip-flop giant Havaianas team up with global multiplayer video game Fortnite to launch a branded in-game space. Another example of fashion brands' eagerness to hitch themselves to gaming's meteoric rise as a mainstream pursuit, the launch ties an in-game activation to a real-life product launch.
Havaianas Hooks Up with Fortnite via Branded In-Game Space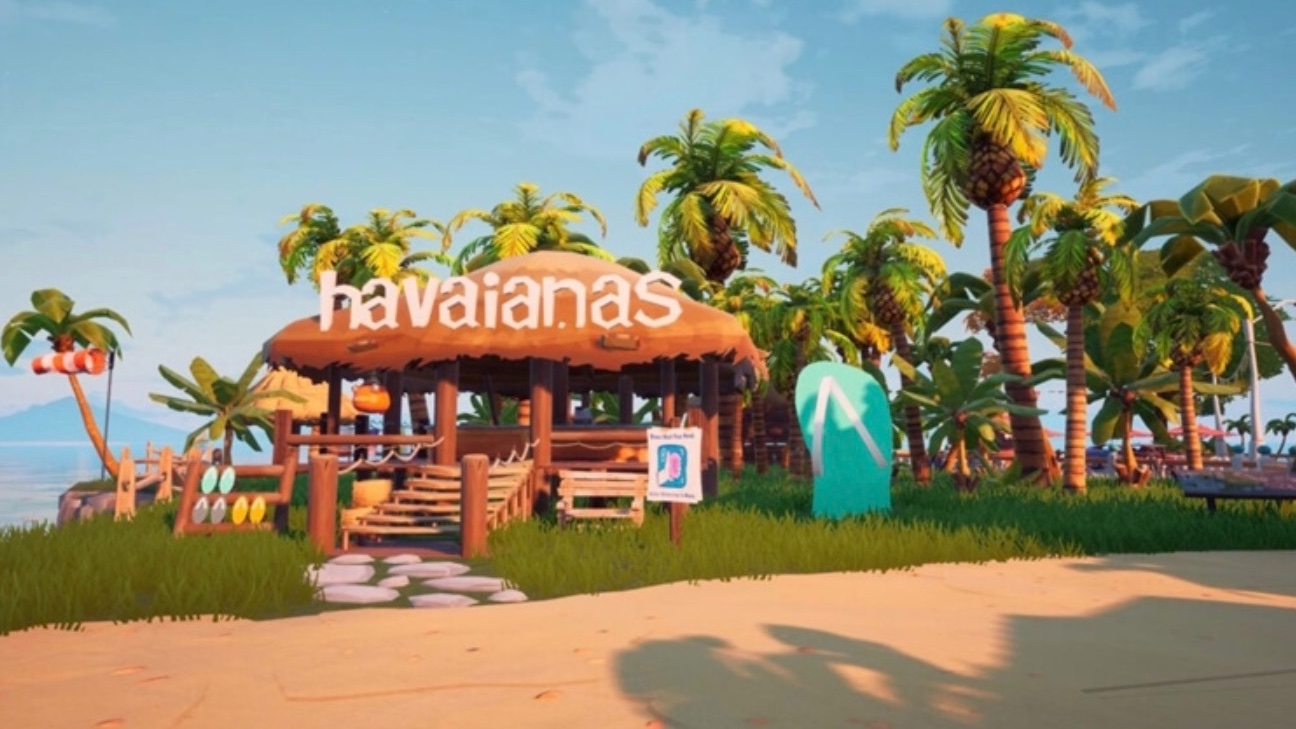 Havaianas x Fortnite
With a global value of $138bn (Statista, 2021) and 2.7 billion enthusiasts globally (Statista, 2021), gaming has become a valuable way for brands to reach consumers. Havaianas has created an entire virtual space in-game (as opposed to just offering products with which to furnish a virtual world), in an initiative seeking to build an affinity with players as unobtrusively as possible.
Called Havaianas Summer Island, the space is a flip-flop-shaped landmass split into areas reflective of the regions where the footwear is available – a Brazilian-inspired beach, a densely populated urban Asian area, and a forest and castle resembling a European landscape. While gamers could wear digital versions of the Fortnite-branded range products in-game, they had to head to Havaianas.com to purchase the real thing.
The island was developed by renowned Brazilian Fortnite creators Alan Garcia and Mateus Yoshitani, bolstering its credibility among the game's dedicated fanbase. While it may seem an unlikely tie-in, Havaianas has a history of gaming collaborations, selling Minecraft and Pokémon branded products as part of ongoing merchandise partnerships.
In 2019, both Adidas and Nike released virtual items within Fortnite, and luxury behemoths Gucci and Louis Vuitton have produced 'skins' (cosmetic changes to an avatar's appearance) for games. In April 2020 alone, Fortnite made over $400m in microtransactions (GamesBeat, 2020), showing the continued commercial appeal of branded in-game content.
For a similar concept, see Burger King's partnership with basketball game NBA 2K21 in The Brief. For further fashion/gaming tie-ins, see Commercialising the Metaverse in The Metaverse Opportunity and Fashion's Virtual Launch Activations.