Ferrari's New Style Strategy: Flagship & Fashion Launches
Listen
Catering to both existing enthusiasts and potential (still affluent) new customers, Ferrari is furthering its lifestyle brand evolution with the launch of a flagship store and eponymous high fashion label. The Italian luxury car manufacturer has lofty ambitions for the latter, hoping it will account for 10% of profits in seven to 10 years.
Ferrari's New Style Strategy: Flagship & Fashion Launches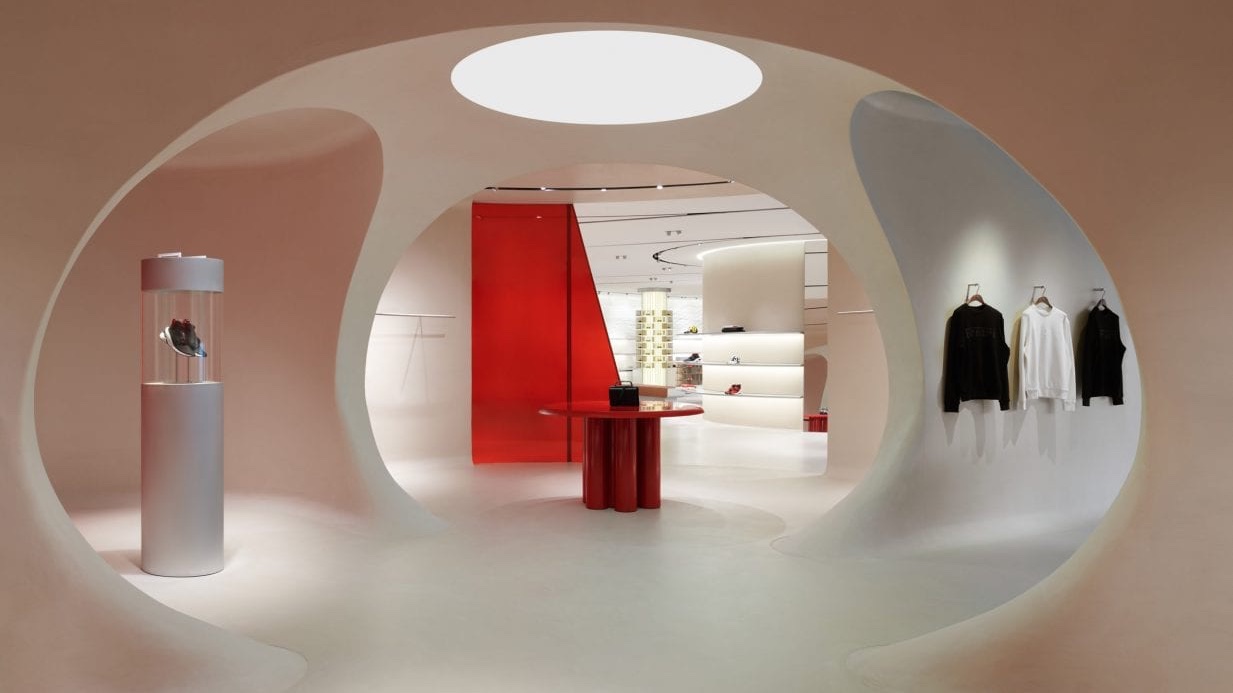 Ferrari's Maranello Flagship Store
Concept Store Pays Homage to Brand Heritage
Ferrari's flagship in its hometown of Maranello (Northern Italy) is brimming with references to the brand's history and manufacturing techniques designed to chime with brand fans and elevate Maranello itself.
A curved glass panel in Ferrari's signature 'race red' recalls the speed and fluidity of the famed private Fiorano Circuit racetrack, while a wall of locally sourced clay bricks represents the clay-modelling process used to make early stage Ferrari prototypes.
Designed by London-based architects Sybarite, the space also lets fans brush up on Ferrari trivia; visitors can drag images around an interactive screen to learn about the creative processes behind iconic products.
See also, Upgrading Automotive Commerce.
Extending into Lifestyle via Fashion & Food
Aimed both at diehard fans and customers the brand has historically never targeted – namely women and (affluent) younger consumers – the predominantly gender-fluid line is designed by Rocco Iannone, formerly a designer for fashion giants Armani and Dolce & Gabbana.
Furthering bolstering its fashion credentials, models walking in the Ferrari runway show, which was held at its factory assembly line, making for a visually arresting spectacle, included supermodels Mariacarla Boscano and Natalia Vodianova.
Ferrari will reduce its long-running line of merchandise by 50% but retain key partnerships with Puma and Italian-American eyewear brand Ray-Ban to cater to less affluent brand fans.
It has also reopened the restaurant Cavallino (named after its equine logo – Cavallino translates to 'Prancing Horse') across the street from its Maranello factory.
For more luxury gastronomic brand-building, see Retail: Experiential Luxe.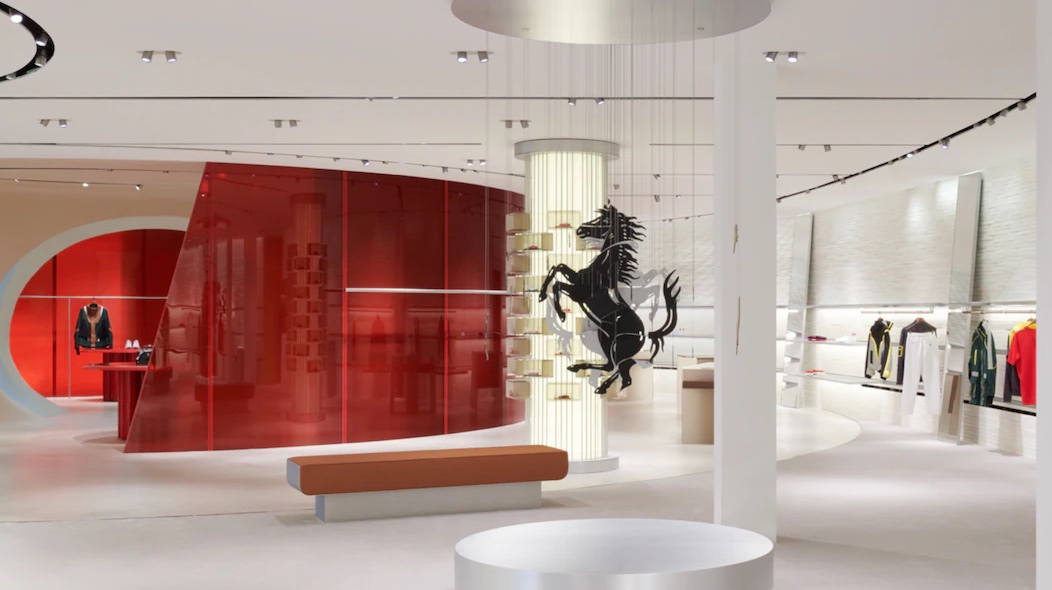 Ferrari's Maranello Flagship Store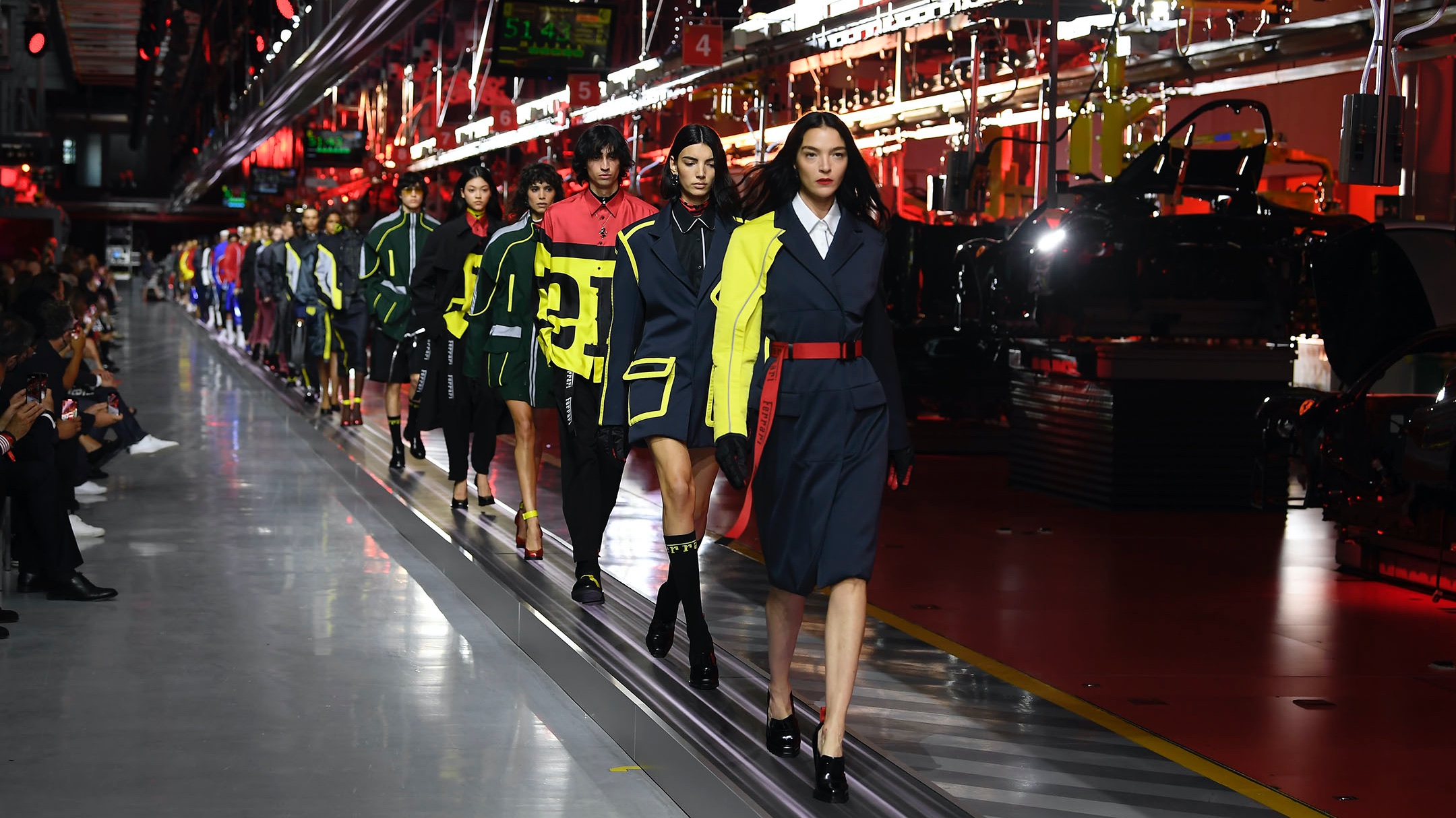 Looks from Ferrari's first fashion show