Eco-Innovator Pangaia Creates Digital Passports for Products
Listen
Feeding the appetite for more mindful consumption, pioneering British material science and eco style collective Pangaia has partnered with American Internet of Things (IoT) fashion innovators Eon to create 'digital passports' for all its products. The initiative will provide a real-time window into every item's provenance, care needs and even end of life product advice.
Eco-Innovator Pangaia Creates Digital Passports for Products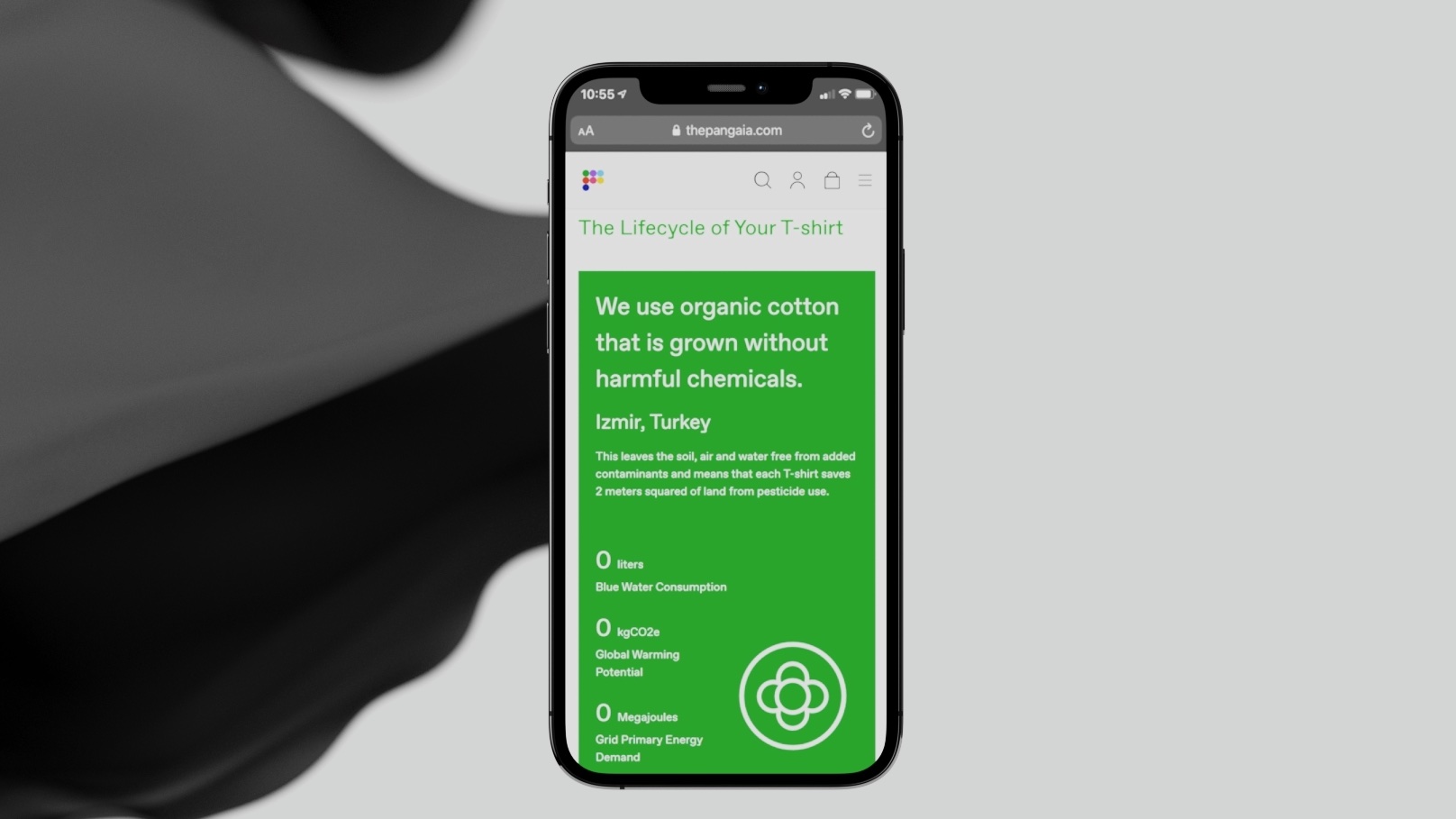 Pangaia
As part of its mission to "help accelerate greater transparency, traceability and circularity in the [fashion] industry and inspire responsible consumer choices", Pangaia has created a cloud-hosted "digital twin" for every product, enabling consumers to access in-depth details about every garment simply by smartphone-scanning a QR code on the product's care label.
The idea is to centralise all information, including details on where the item was made, production and distribution facilities and how to wash, handle, repair or even destroy it responsibly. Key to the concept is that the details can be added retrospectively in real-time as fresh information becomes available, effectively making the product itself a direct line to the brand. For instance, feeding a new method of caring for the fabric into the product's profile that may not have been around when the garment was first made.
The slick interface, designed to "simulate the user-experience of social media platforms", resembles the simple swipe mechanism of an IG Live story.
Presently, it's not connected to the resales market (see new report Rebooting Re-Commerce) as it solely relates to new Pangaia products, but, as the brand told Stylus, "additional data could be added and provided to customers in the future as and when Pangaia develops its own resale channel or partners with a resale platform. It's essentially a digital solution that can grow with us as a company, mirroring our impact reporting and circularity strategy as it broadens over time."
For more on Pangaia's innovative, digitally-enabled approach to retail see also Fashion's Virtual Launch Activations.
For more on digital tools spotlighting sustainability, see Eco-Ethical Retail Tech.