Despite its original reputation for sexual content, UK-based OnlyFans is now fully in the line of sight for brands looking to use subscriber-based social networks in order to build out their fandoms. We look at those already dipping a toe in the water, in the fashion, food and wellbeing sectors.
Brands Embrace OnlyFans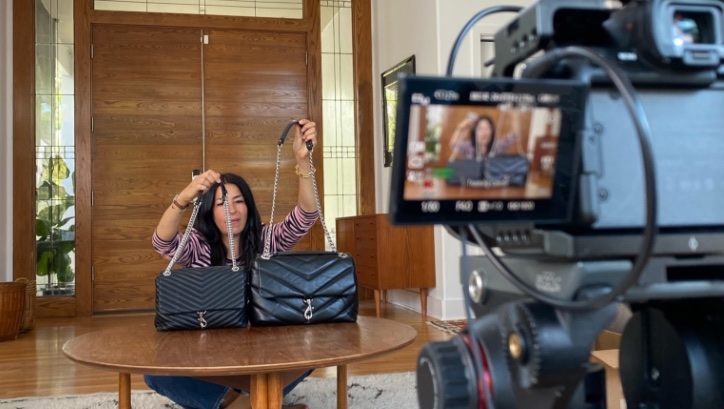 Rebecca Minkoff Recording Content for OnlyFans
Subscriber-based micro-communities have boomed in lockdown: OnlyFans hit 50 million users in August 2020, up from 12 million in January 2020, and by December, boasted 500,000 new users per day (Influencer Marketing Hub, 2021). Meanwhile, Twitter revealed its paid Super Follow feature last month, which lets users charge subscriber fees for access to exclusive tweets and newsletters. For more, see The Brief.
Exclusive Catwalk Streaming: In an industry first, in February 2021, American fashion brand Rebecca Minkoff streamed its A/W 21 show on the platform. Fans of the brand could pay between $5-25 to access exclusive content and even converse with Minkoff herself. For more, see the full report A/W 21 Shows: Brand Engagement Ideas.
Similarly, Berlin-based fashion retailer Voo Store has announced it will begin posting on OnlyFans in the coming weeks (details of its planned activity are yet to be divulged).
Behind-the-Scenes Content: American-Canadian media conglomerate Vice launched OnlyFans for its food vertical Munchies in late 2020. It comprises subscriber-only recipes, behind-the-scenes videos and opportunities for fans to interact with their favourite chefs for $4.99/month.
Mental Health Hub: Revealing an opportunity for brand collaboration in the face of rising retail-healthcare overlaps (see Retail's Wellbeing 360°), TV reality star, influencer and UK government mental health ambassador Dr Alex George demonstrates the platform's potential as a community-building tool by using his page as a wellbeing resource. Also see The New Landscape of Influencer Marketing.
For more, see Mobilising Online Microcultures and Lockdown-Shaped Loyalty.