/
/

21st Century Archives: Heritage Economy
/
/

21st Century Archives: Heritage Economy
Published 31 October 2011
With brands, designers and corporations starting to recognise the cultural and financial worth of their heritage, a new breed of archives - showcasing cutting-edge architecture and technology - are being built to house, protect and communicate all kinds of back-stories. Stylus investigates.
21st Century Archives: Wising Up to the Heritage Economy
Archives are evolving from basic storage facilities to wider cultural attractions. Facilities that were once strictly about preservation and internal reference are turned into a conduit for more meaningful connections between the brand/institution and consumers.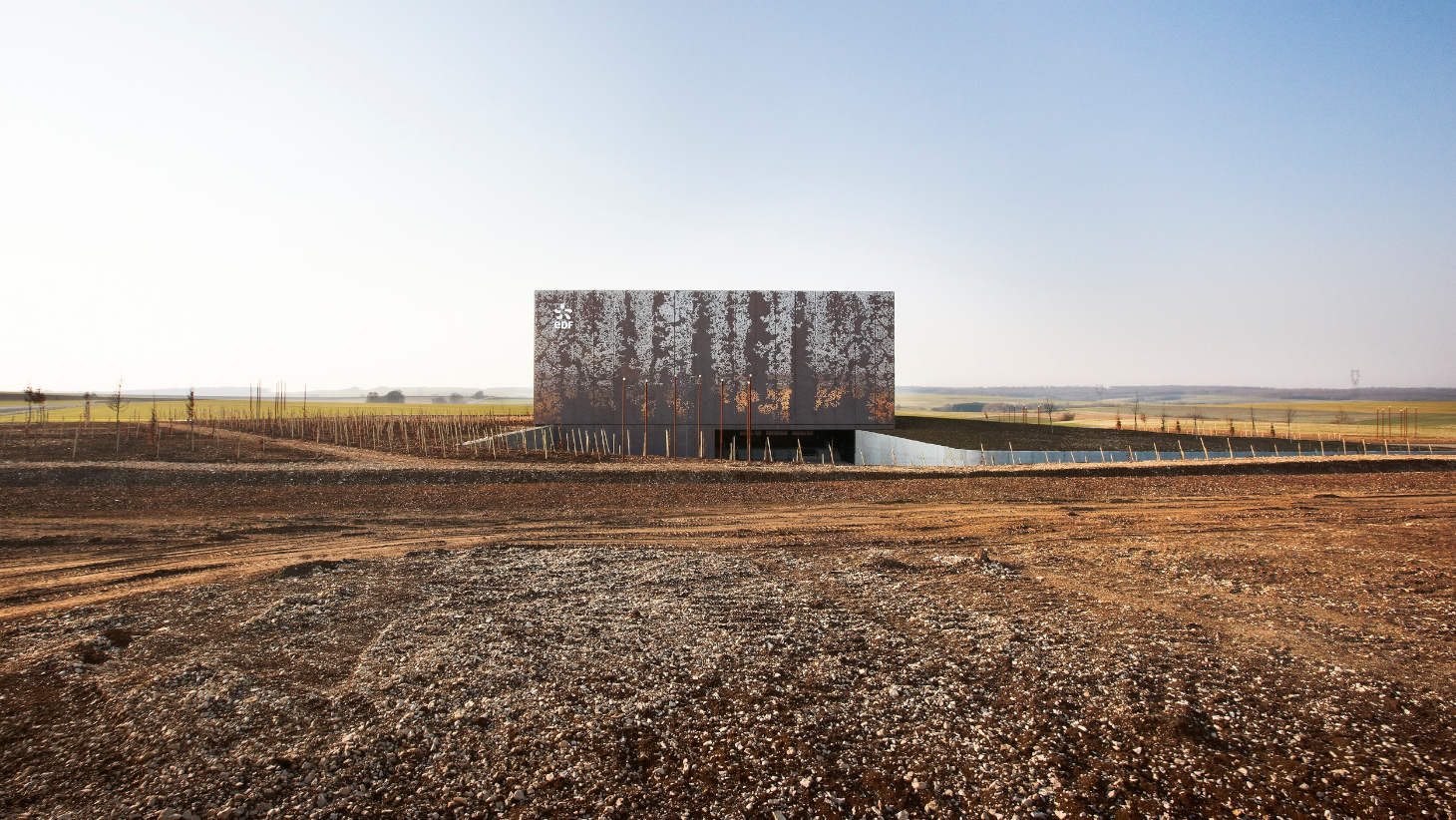 EFF archive, France
Film – Forging New Consumer Connections
The British Film Institute: The British Film Institute (BFI) is currently moving its collection of 460,000 canisters of film into a secret location in central England designed by UK studio Edward Cullinan Architects . The result is a new state-of-the art building employing technology more commonly found on oil rigs, to allow it to withstand intense heat. Film will be stored at -5C and 35% relative humidity.
"This will significantly prolong the life of the remaining film collections, says Ruth Kelley, the BFI's head of collections and information, "giving us the time we need to do the curatorial work and research to make the films available to wider audiences."

It's also replete with eco-friendly features including a green roof, unique airtight sealing methods and a heat exchange system saving the BFI an estimated £330,000/$519,298 a year.

For organisations like the BFI, acknowledging a wider audience is crucial should it seek to monetise its collection in the future.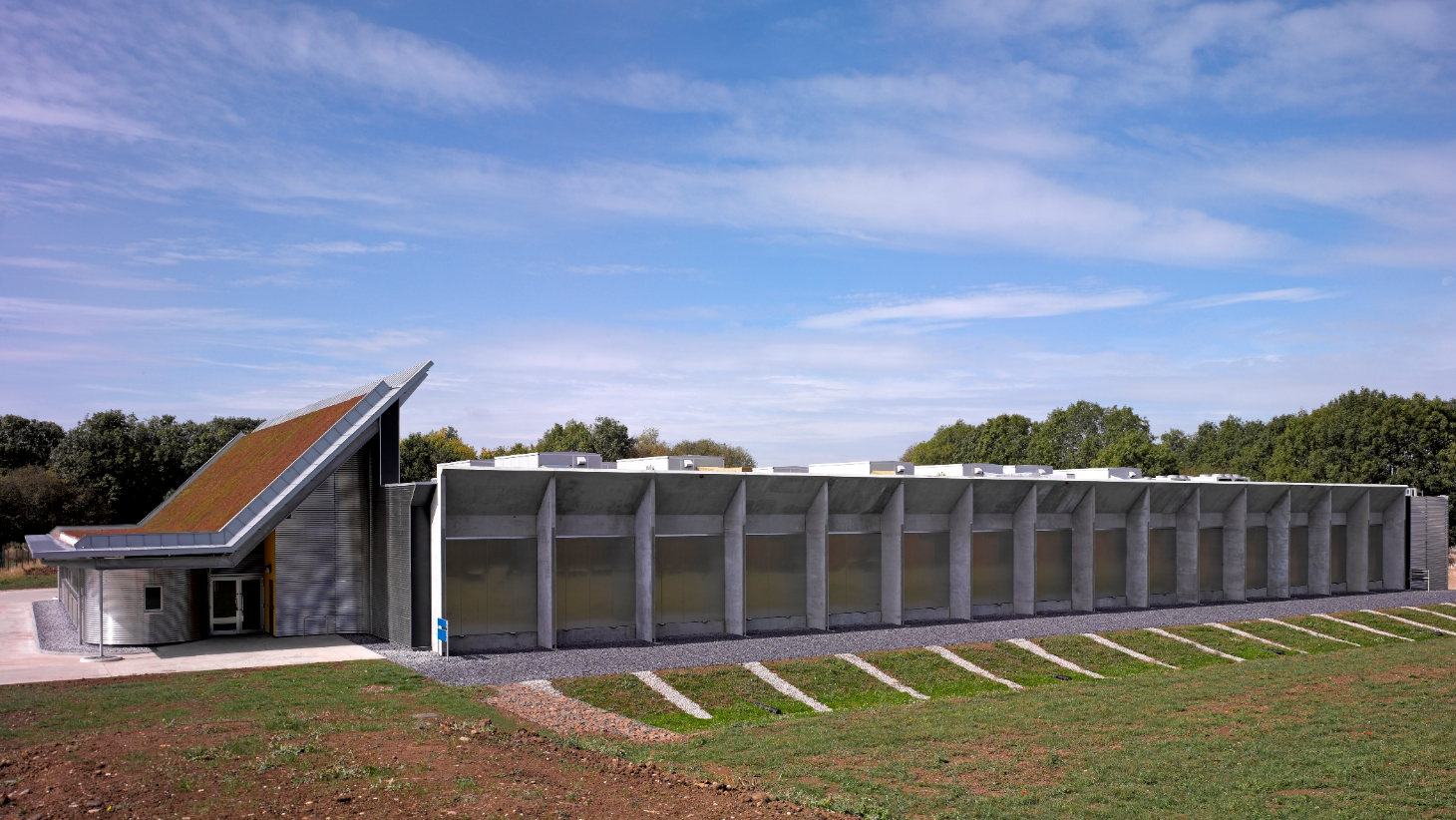 BFI archive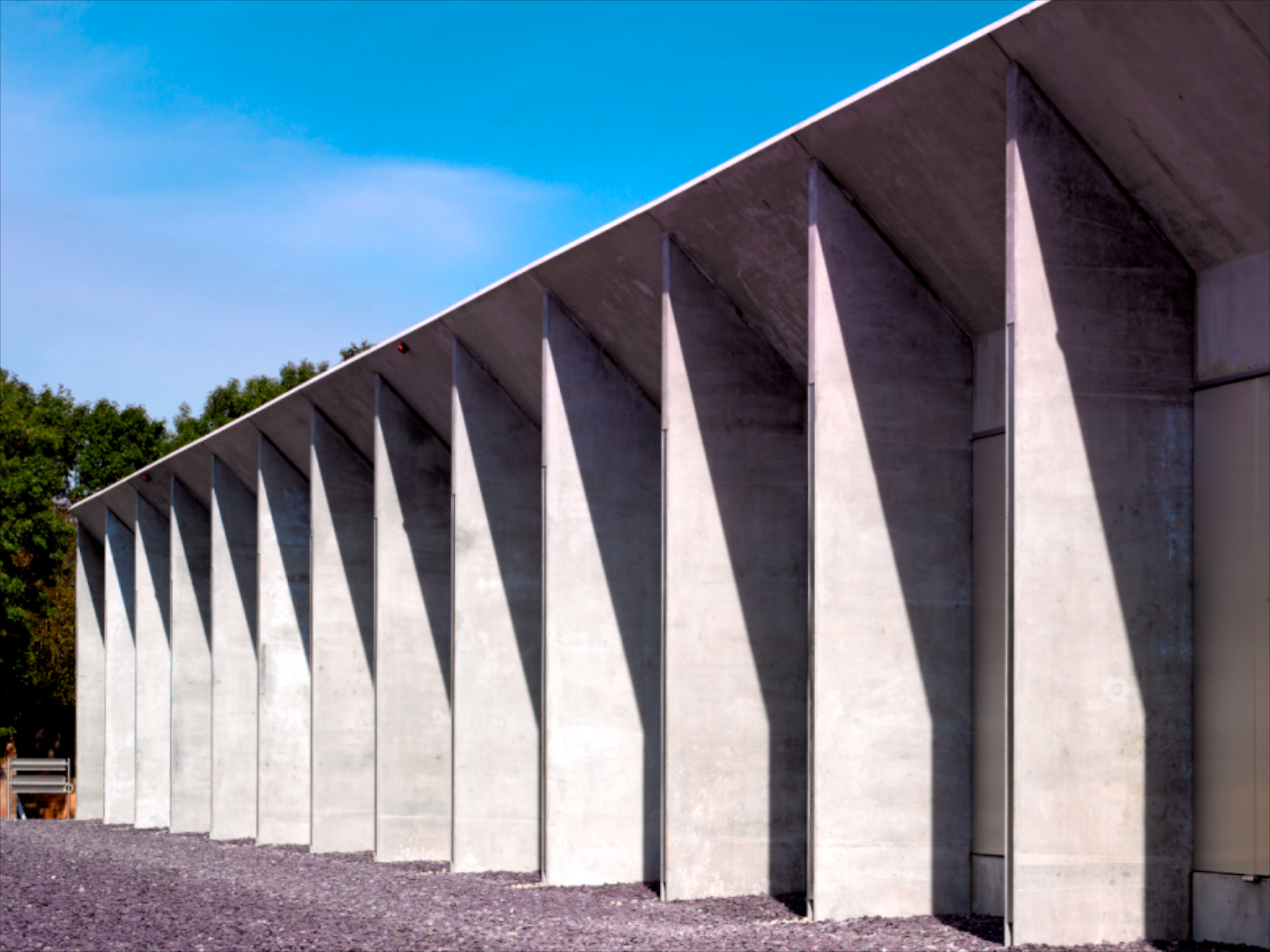 BFI archive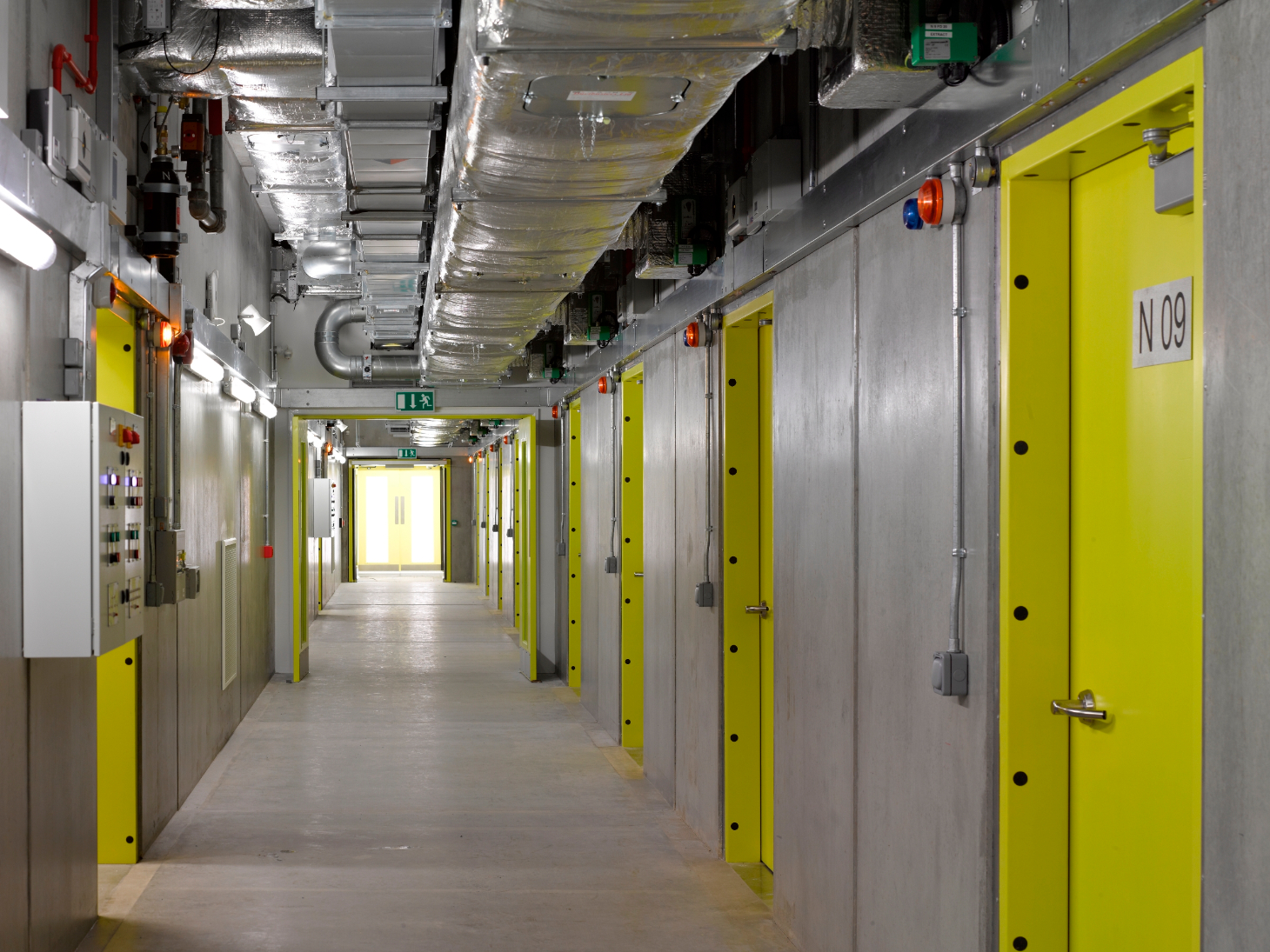 BFI archive
Berkeley Art Museum and Pacific Film Archive: The new proposal by New York architects Diller Scofidio + Renfro for the Berkeley Art Museum and Pacific Film Archive in California, also aims to make archives more accessible to the public. Structured around an existing Art Deco building, the space will house a film library alongside a study area in the lower level, while exterior screens will bring the collection to life through outdoor screenings. It is set to open in 2015.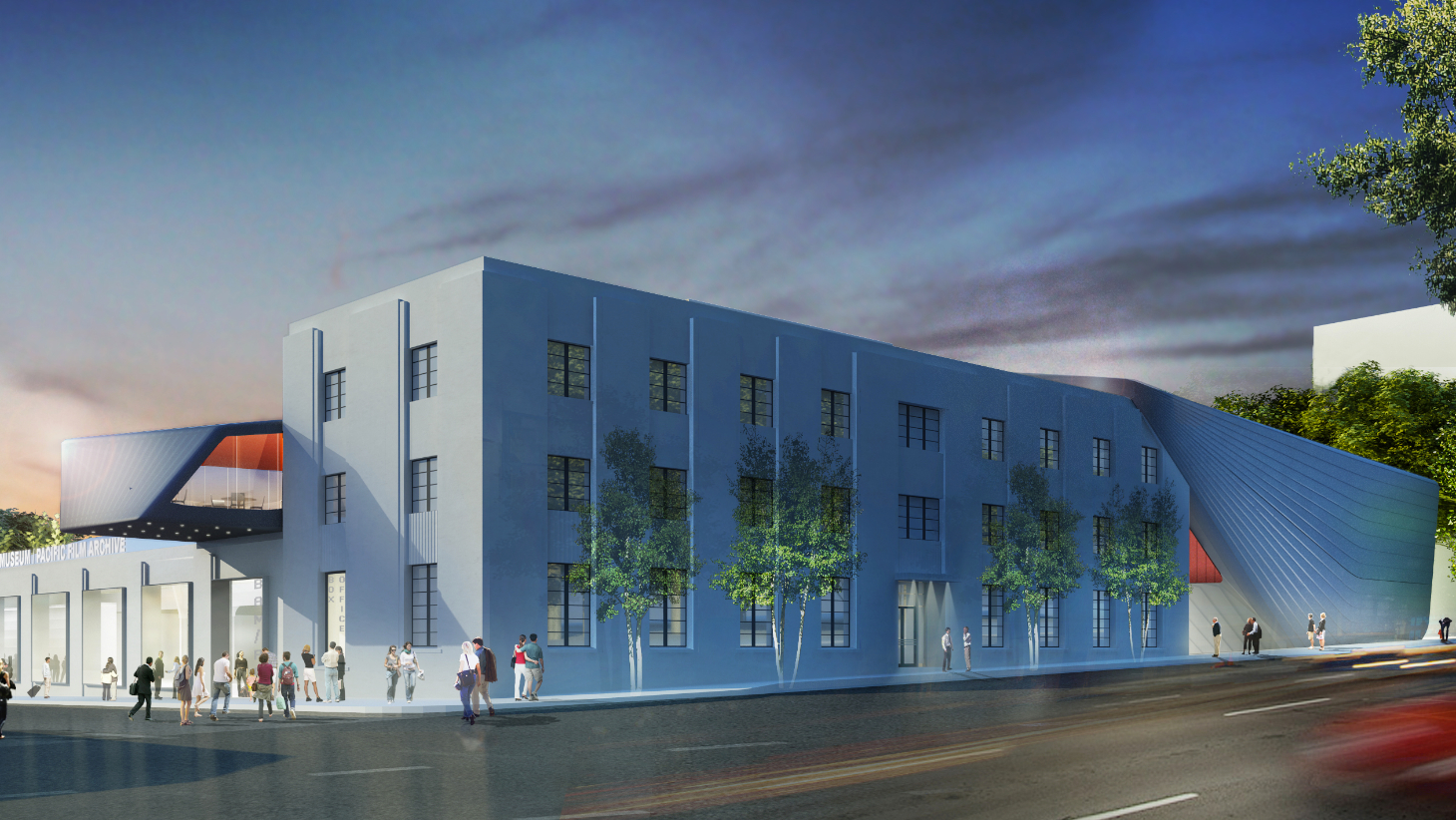 Berkeley Art Museum and Pacific Film Archive, California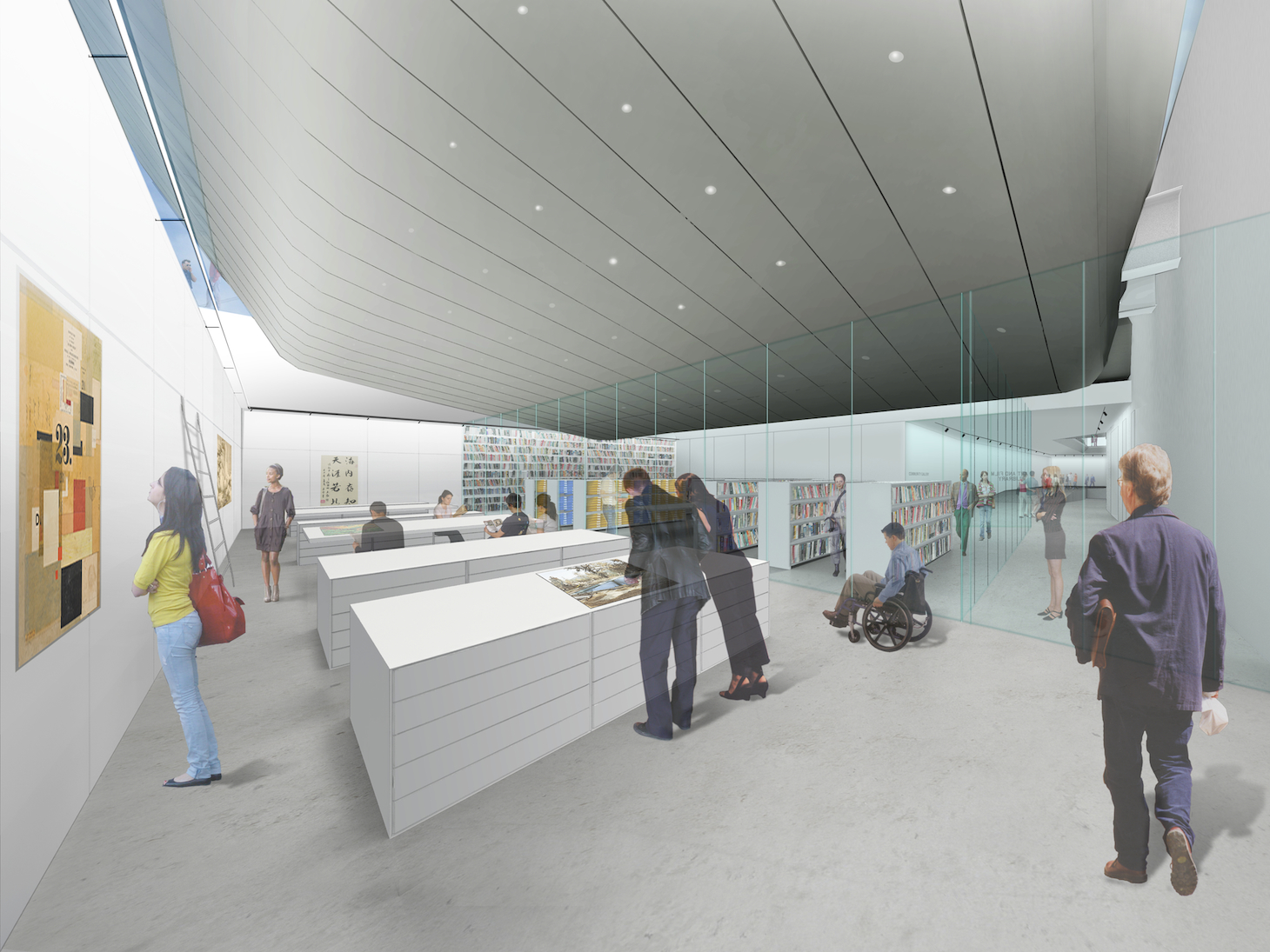 Berkeley Art Museum and Pacific Film Archive, California
Berkeley Art Museum and Pacific Film Archive, California
The Kubrick Archive: Visitor considerations also informed the design of another key film repository: the [Stanley] Kubrick Archive at the University of the Arts London's Archives & Special Collections Centre. The space also houses graphic design work, comic books and other film directors' collections. The gleaming white rooms were modelled on the Hilton space hotel featured in Kubrick's film, 2001: A Space Odyssey.
"
We wanted it to be inspired by the collections that were going to be here. I think that people are becoming increasingly interested in archives. With film, I think the reason behind that is DVD. When Kubrick was making his films, up until Eyes Wide Shut, there were no DVD 'extras', so a lot of the extra footage/material wasn't seen by audiences. Speaking to our lecturers and practitioners here at the university, archives seem to be something that people are really interested in exploring
says senior archivist Richard Daniels tells Stylus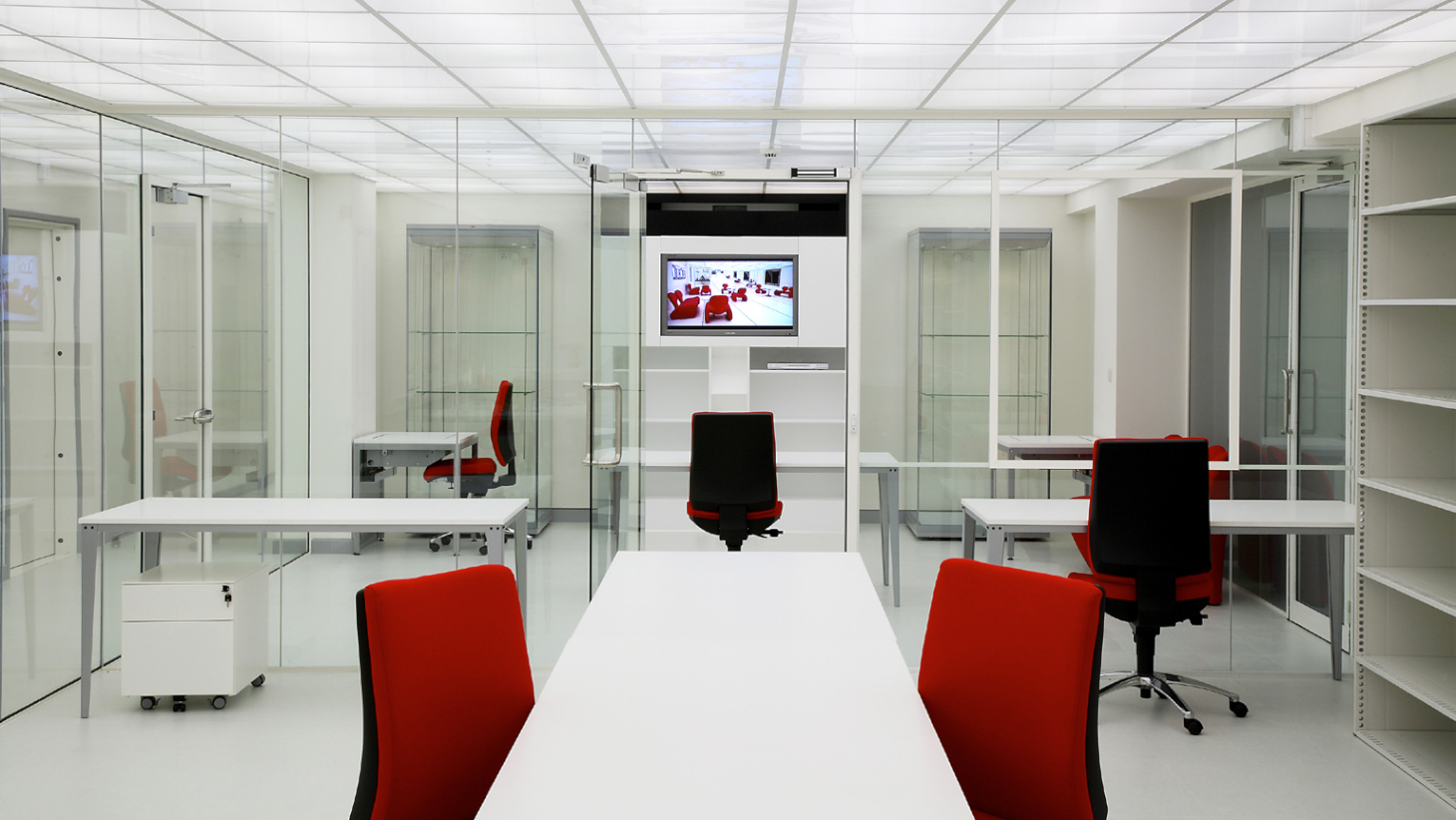 The Kubrick Archive, London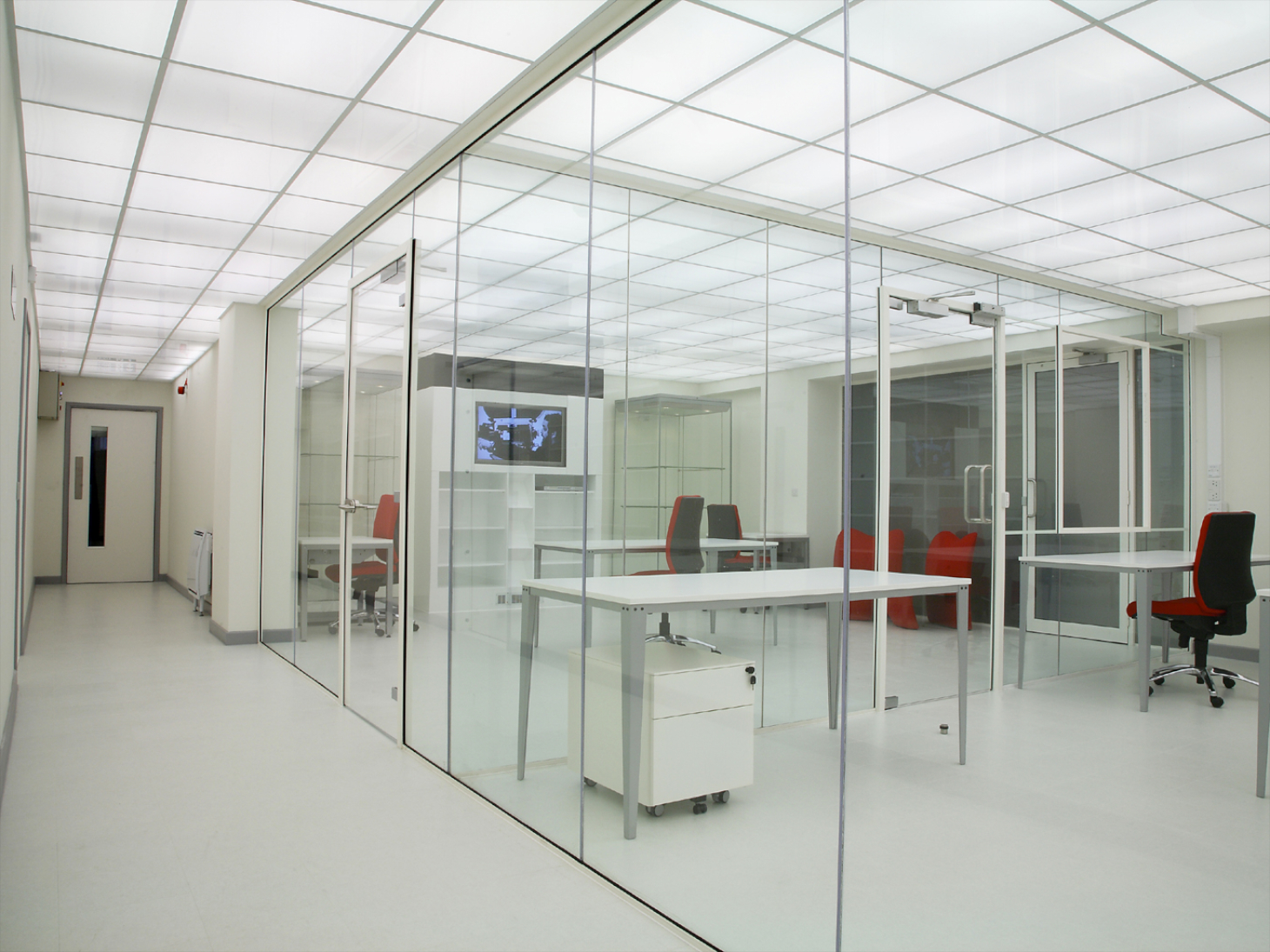 The Kubrick Archive, London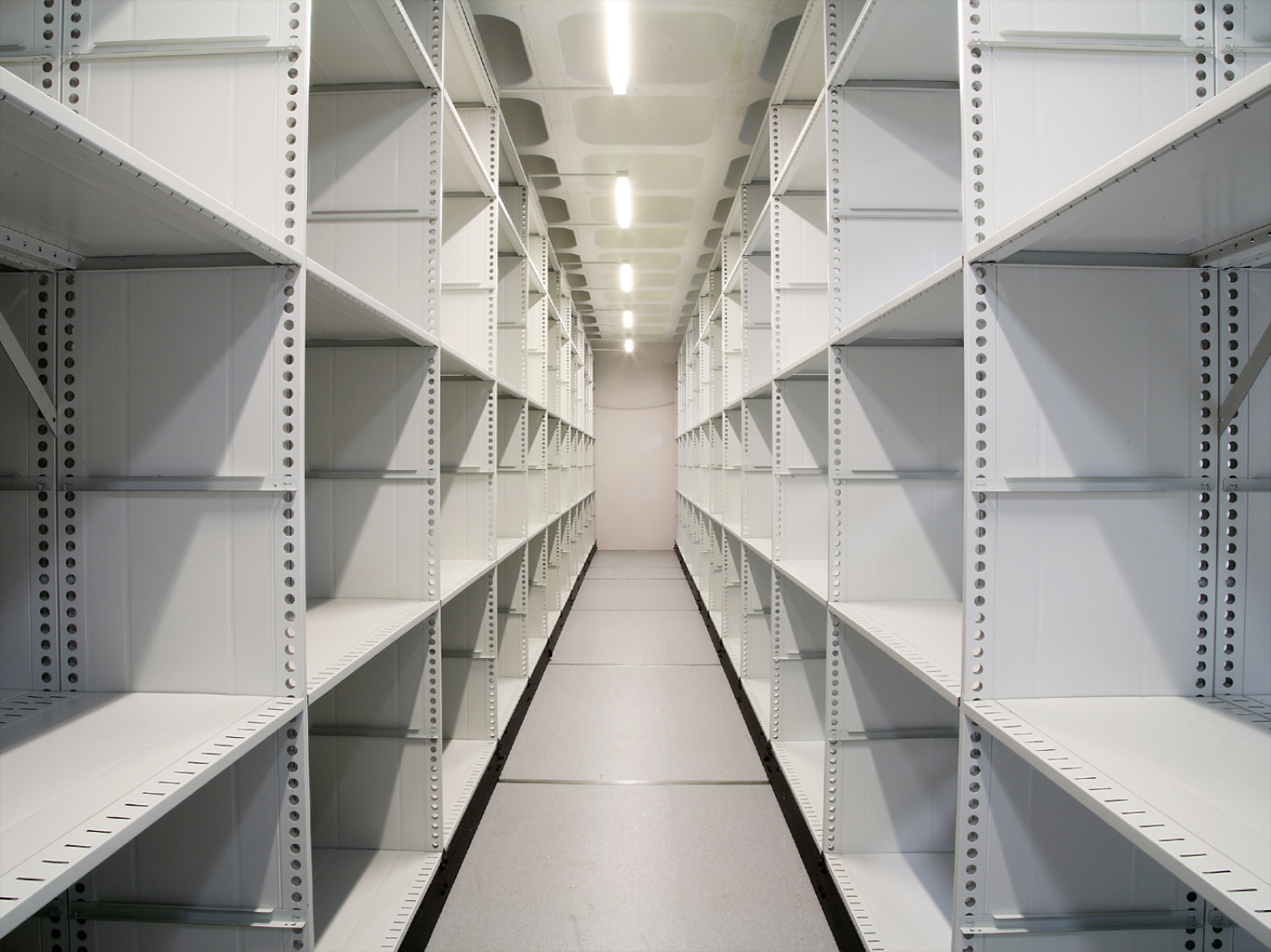 The Kubrick Archive, London
Energy – The Archive as Monument
Corporations are also establishing archives. In early 2011, French power giant EDF unveiled a stunning new central archive in northern France for its paper collection and microfilm records.

Designed by Paris-based LAN Architecture, the five-storey, 19m-high building is divided into 20 storehouses, housing 70km of shelves. Inside, temperature is regulated by a double flow ventilation system with heat recuperation, while advanced fireproofing and sprinkler systems keep the collection safe.

Although heavily publicised, the building itself is somewhat hidden. A camouflage-style exterior finish comprised of prefabricated concrete patterns and steel studs, plus a sunken 1.5m ditch, submerges the vast space into the countryside.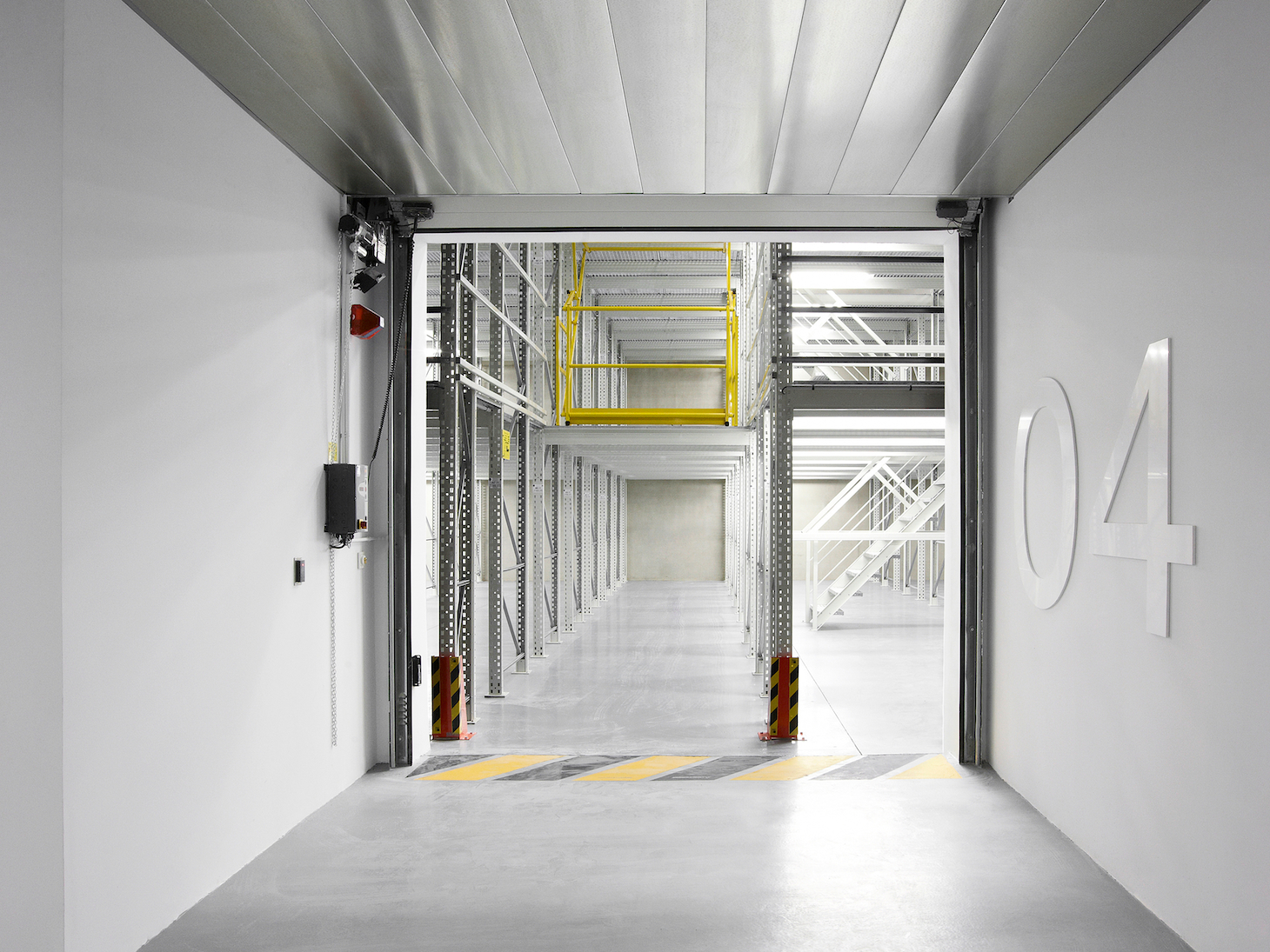 EDF archive, France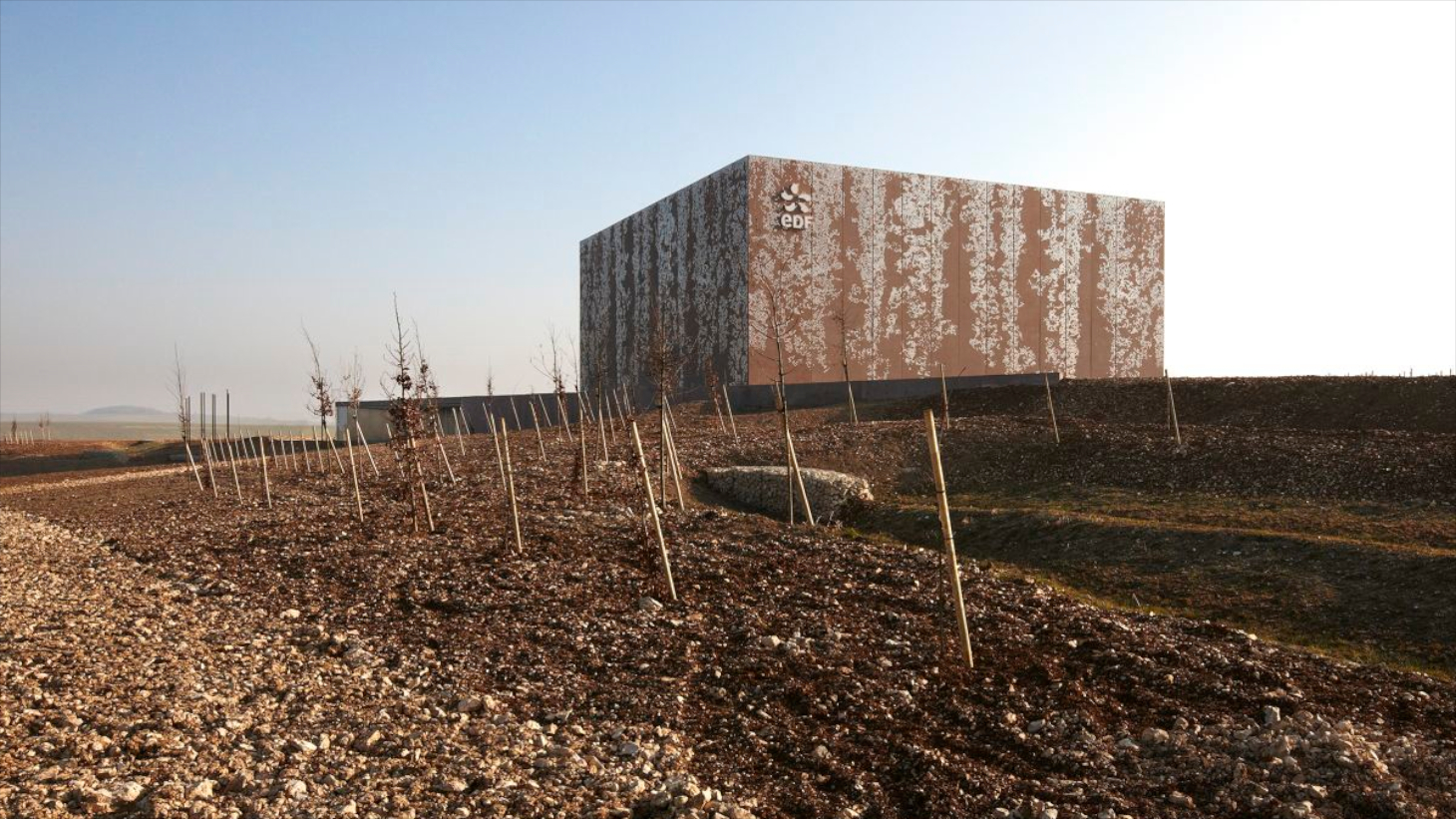 EDF archive, France
EDF archive, France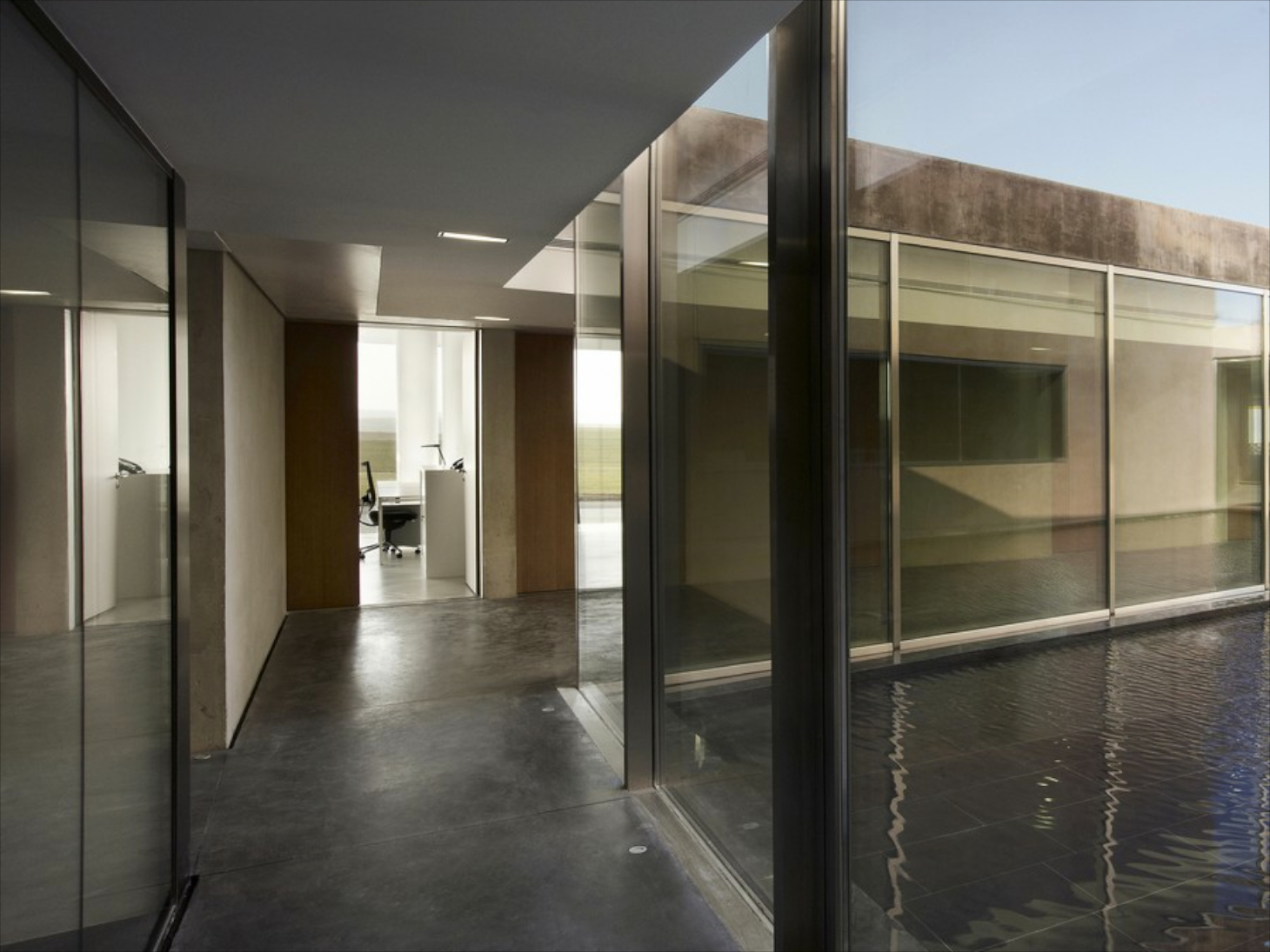 EDF archive, France
Fashion – Revealing Heritage
Though fashion houses have traditionally been secretive about their inner workings, a slew of major projects this year indicate a significant industry shift, acknowledging heritage as a valuable commodity.

Pringle: in a shrewd manoeuvre to re-engage consumers, deliberately operating on as personal a level as possible, in August 2010 luxury Scottish knitwear brand Pringle hosted the 'Day of Record', inviting thousands of people (including consumers, designers, technicians and even the brand's early fit models) to contribute stories and memorabilia about the brand. In conjunction with London's Central Saint Martins College of Art & Design, the results were shown in September 2011 at the brand's Archive Event.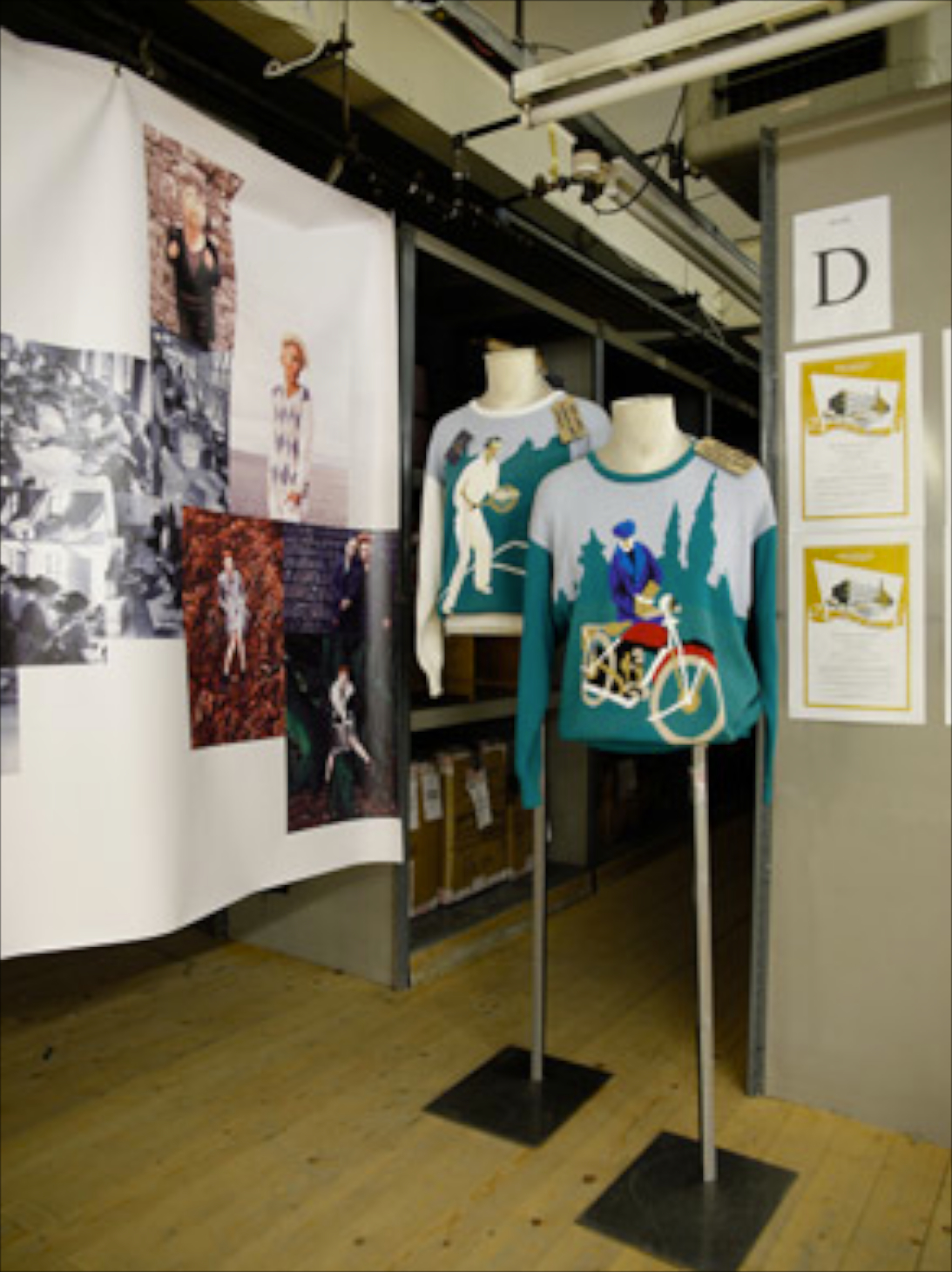 Pringle Day of Record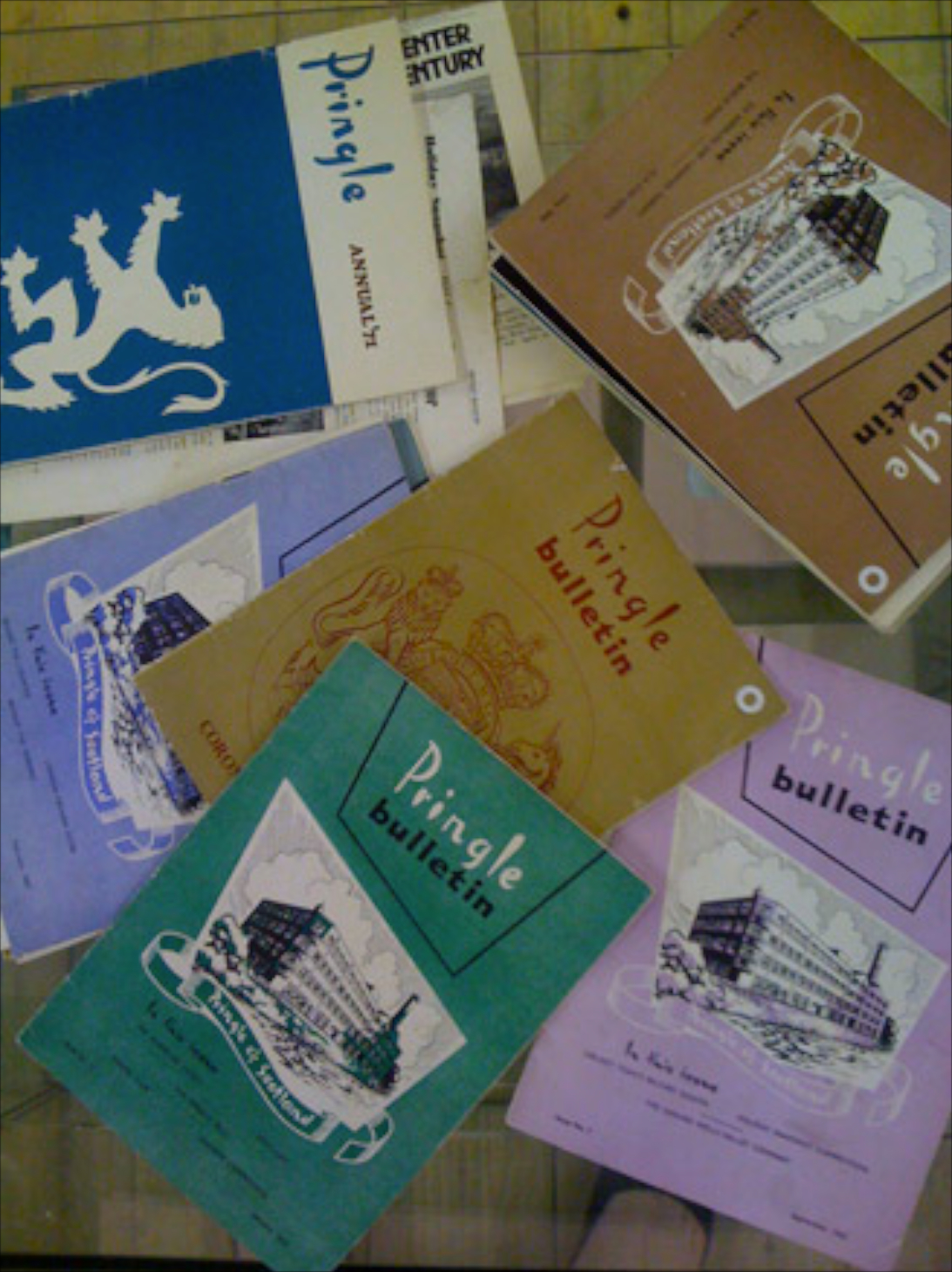 Pringle Day of Record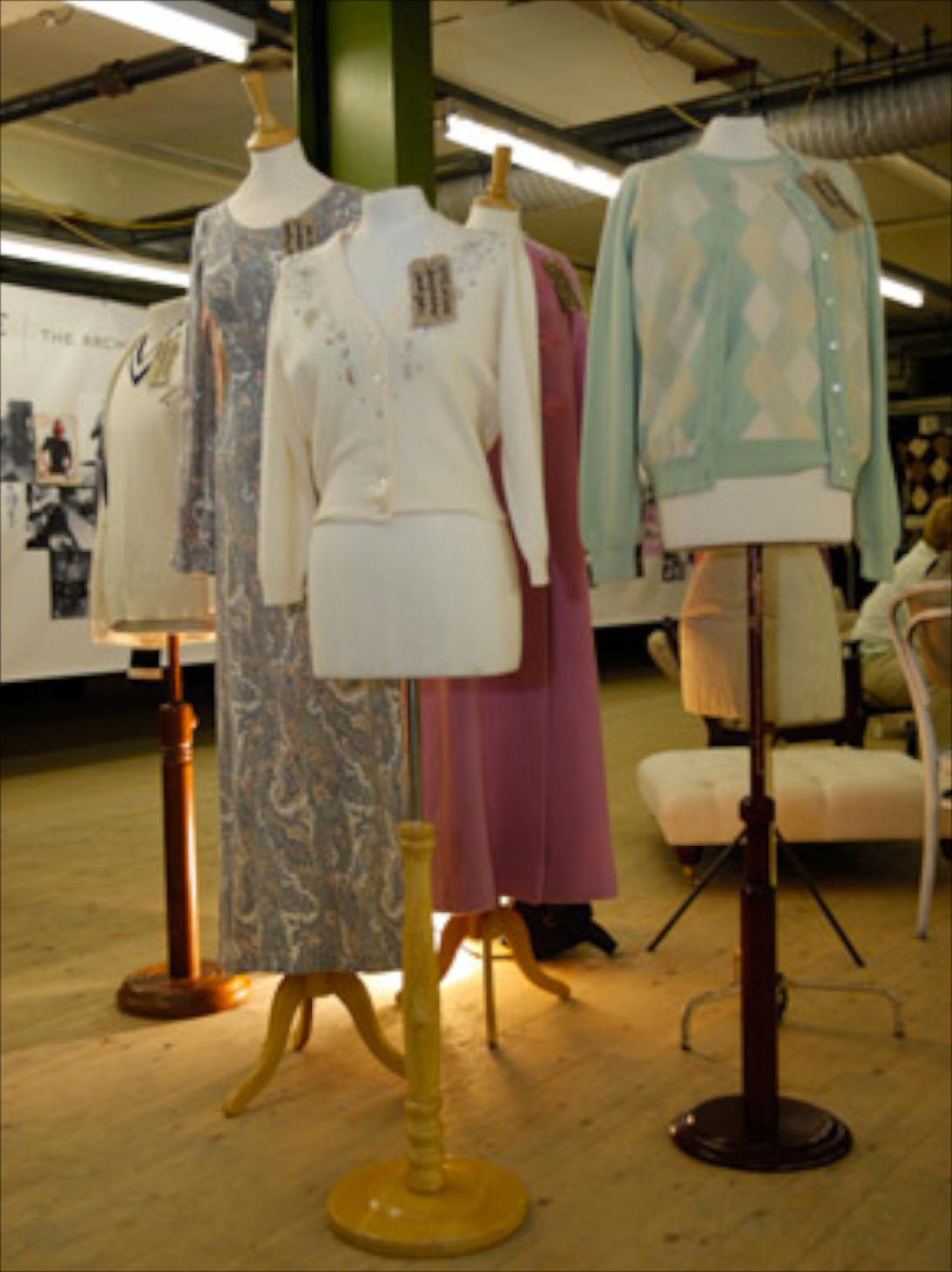 Pringle Day of Record
Valentino: revealing one of fashion's richest back-stories in order to delight a new generation of fans, in July 2010, Italian couture fashion legend Valentino Garavani unveiled the Valentino archives in a château just outside Paris. The split-level museum delights visitors with a compilation of 10,000 sketches, a line-up of iPads, several thousand letters, pictures, awards and, of course, dresses.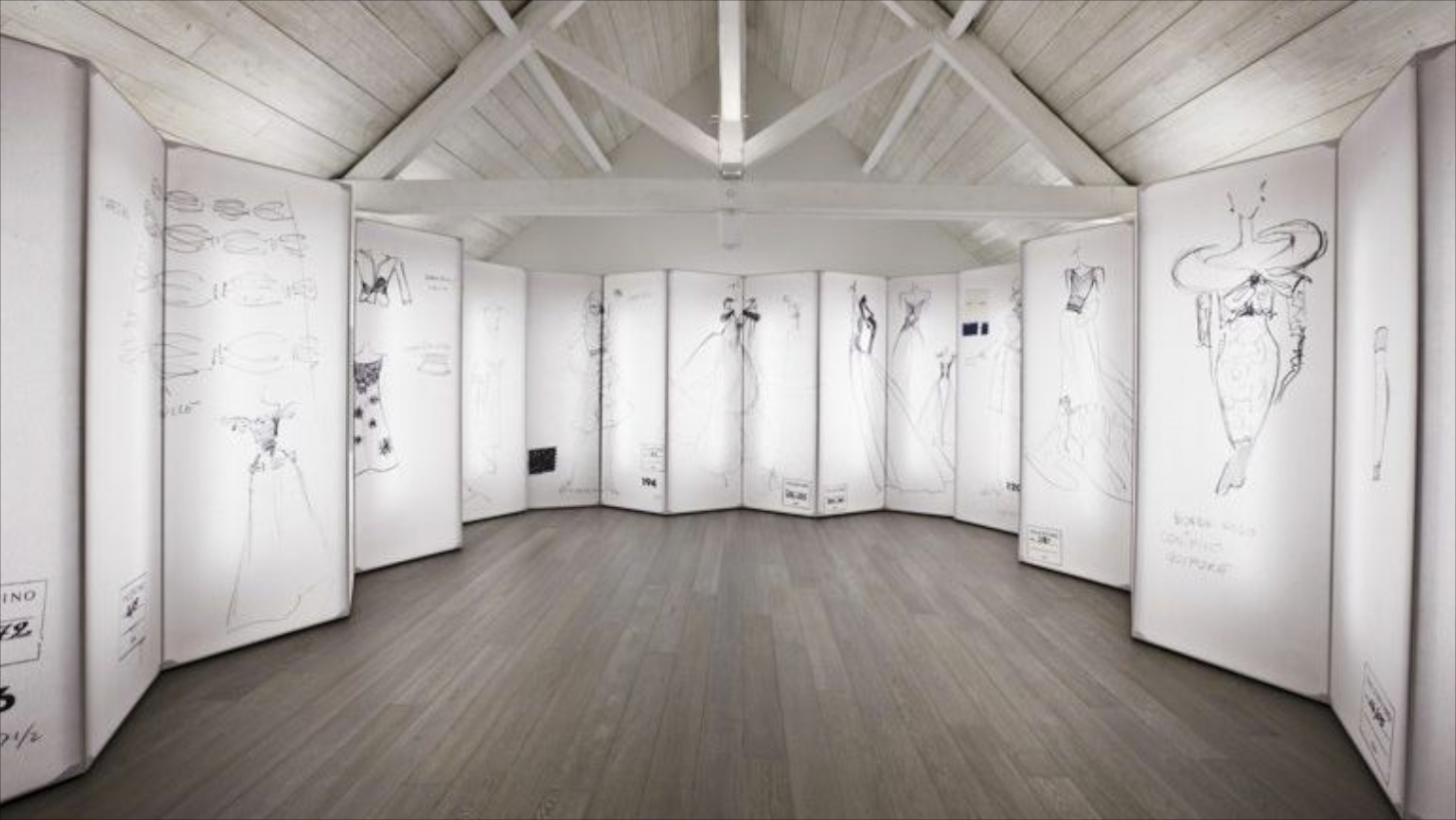 Valentino archive, France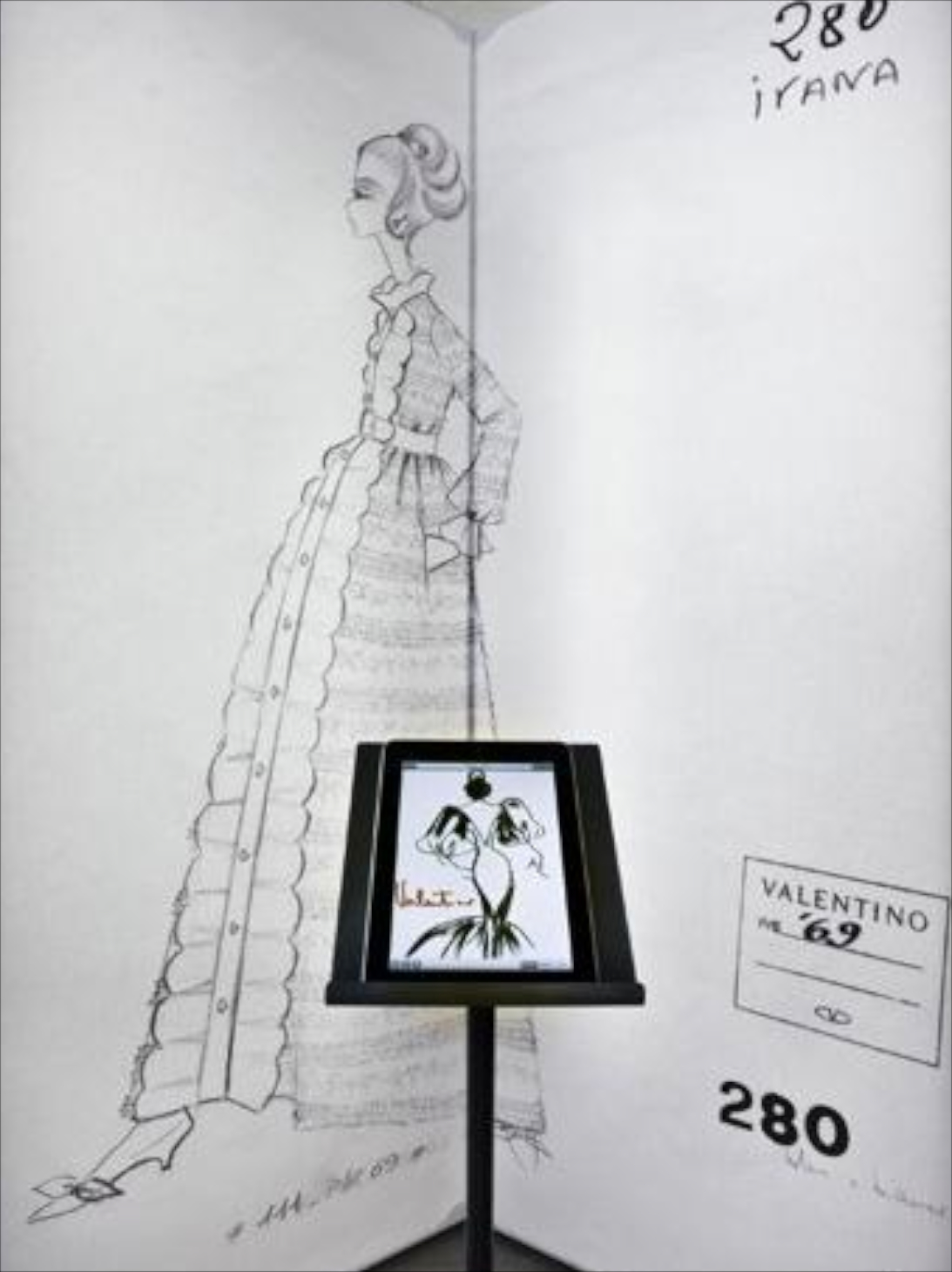 Valentino archive, France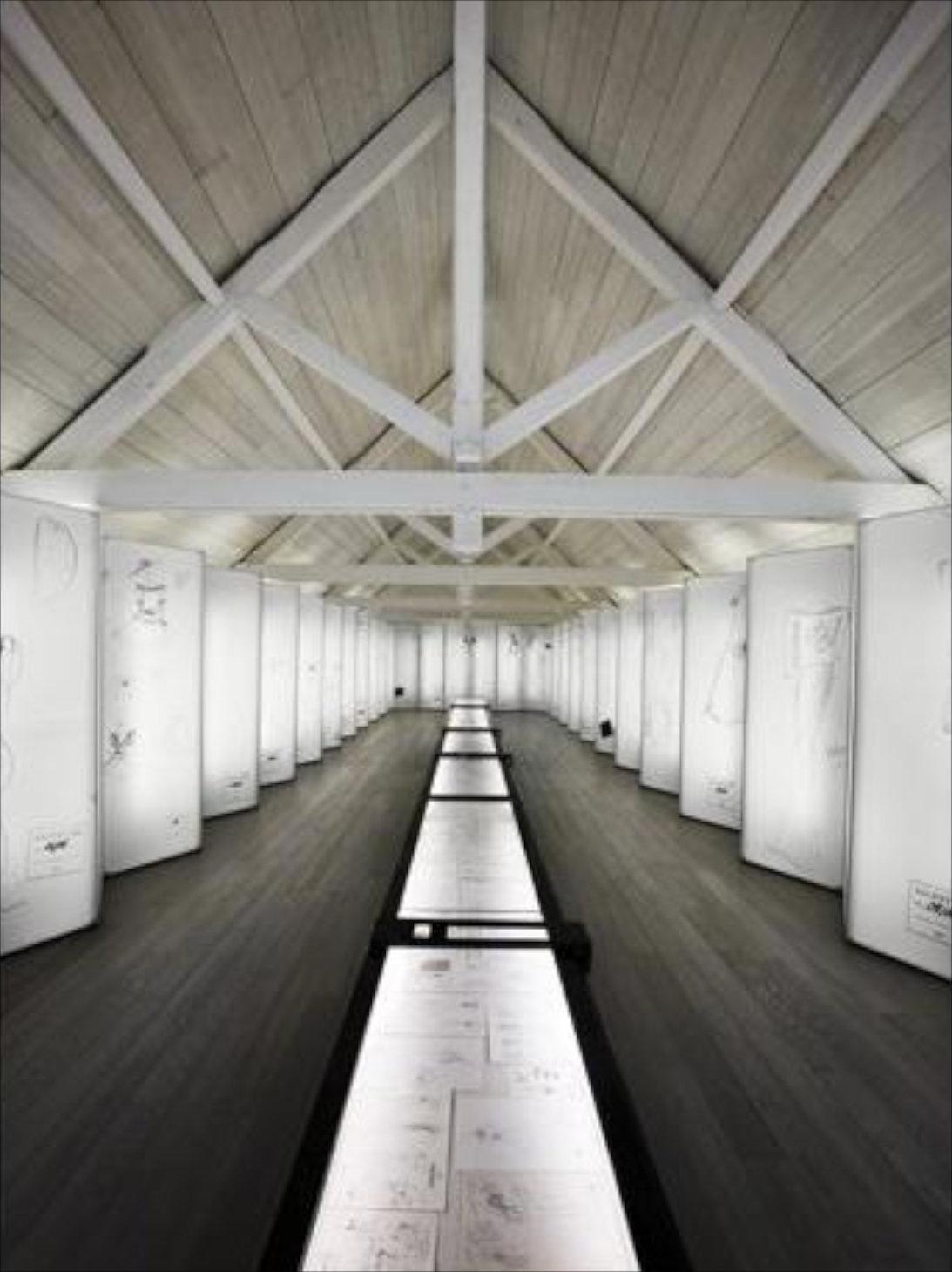 Valentino archive, France
Gucci: in September 2011, fashion giant Gucci launched the three-story Gucci Museo in its native Florence, as part of the company's ongoing 90th anniversary celebrations. Maximising the overlap between art and commerce, the museum comprises a permanent exhibition of the brand's fashion archives alongside its contemporary art collection and a café/shop space. The space is divided into sections inspired by the house's inspirations, motifs and symbols. It begins on the ground floor with travel, moving onto the famous logo, lifestyle accessories and sporting goods.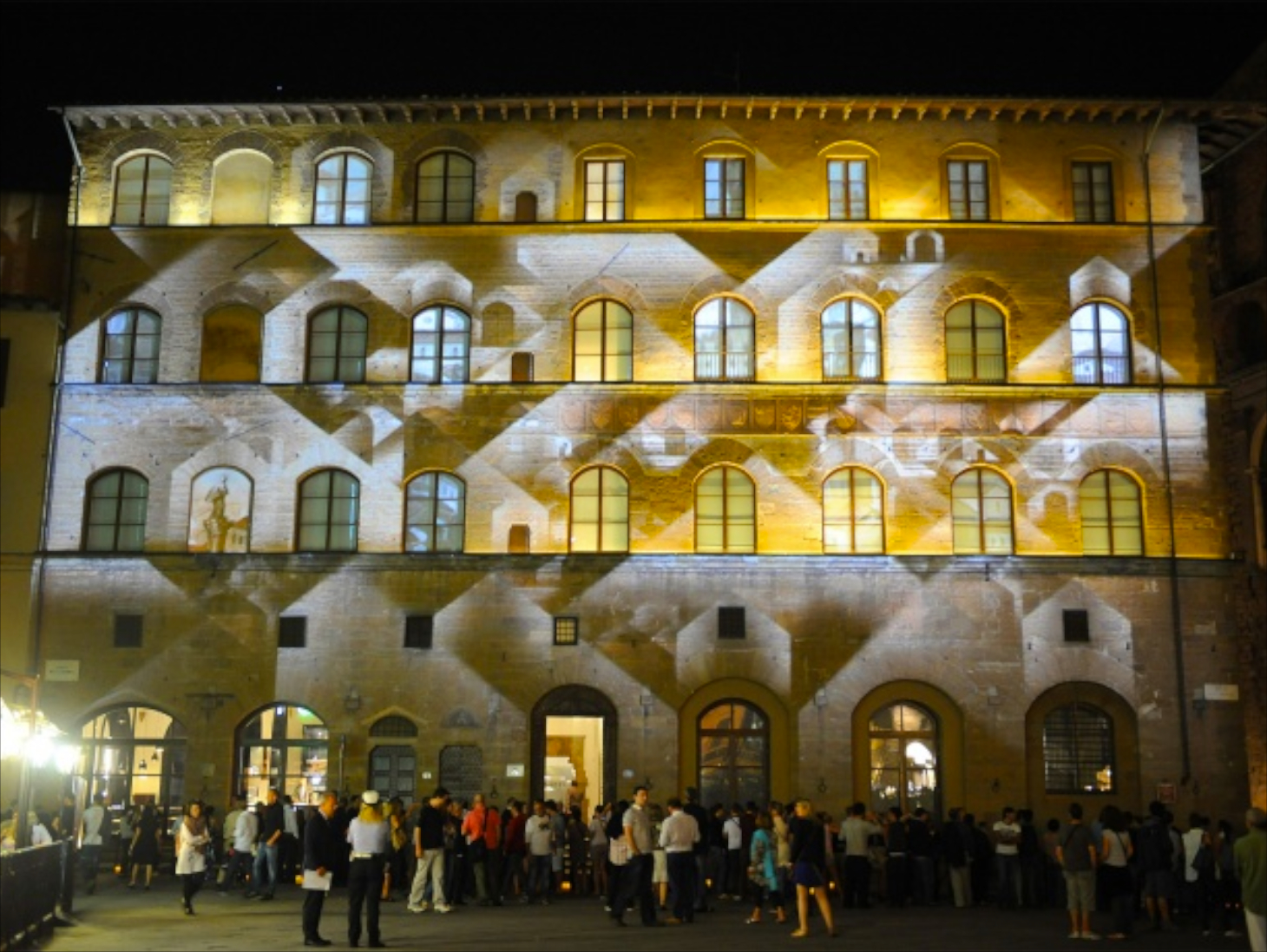 Gucci museum, Florence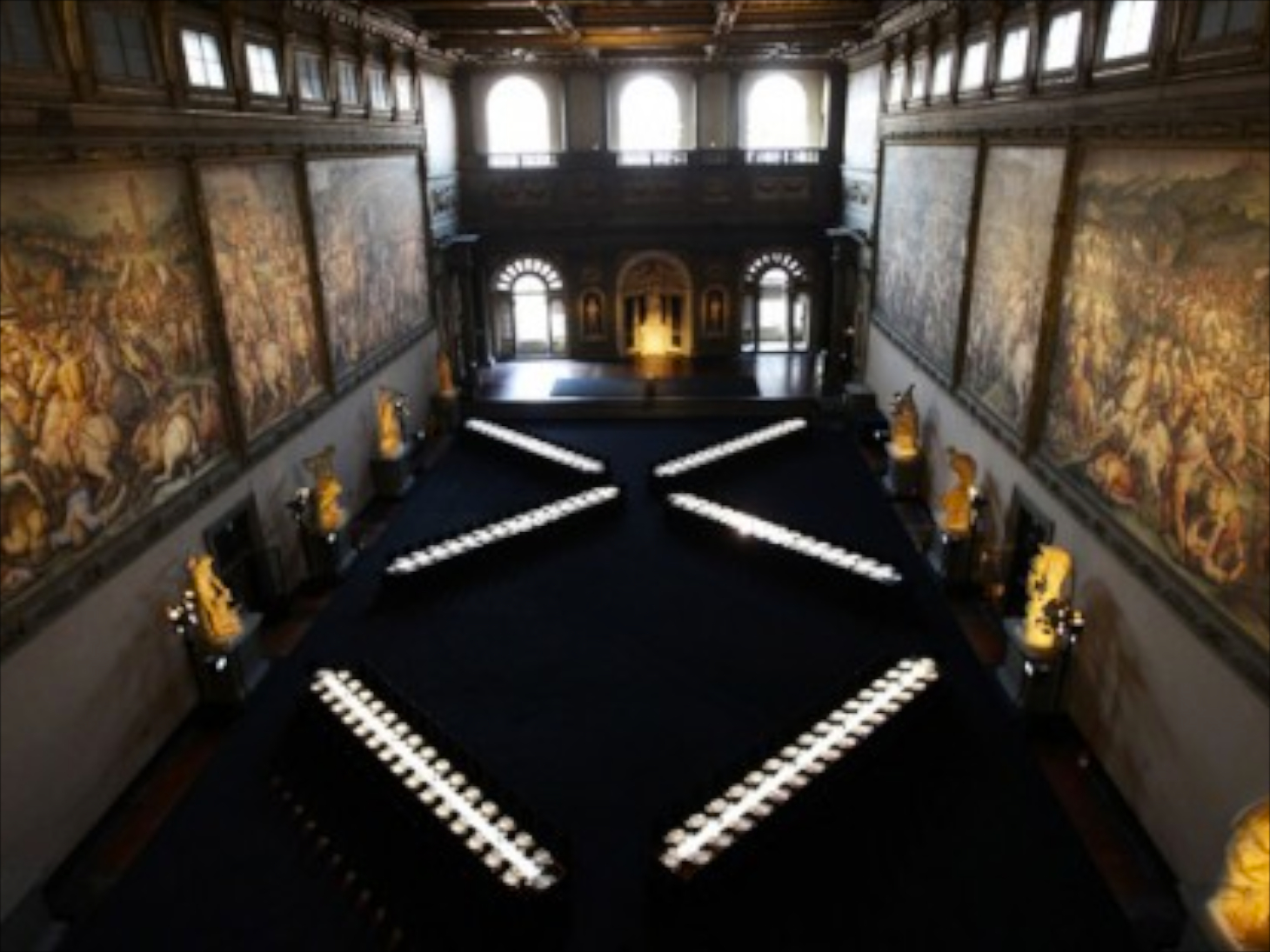 Gucci museum, Florence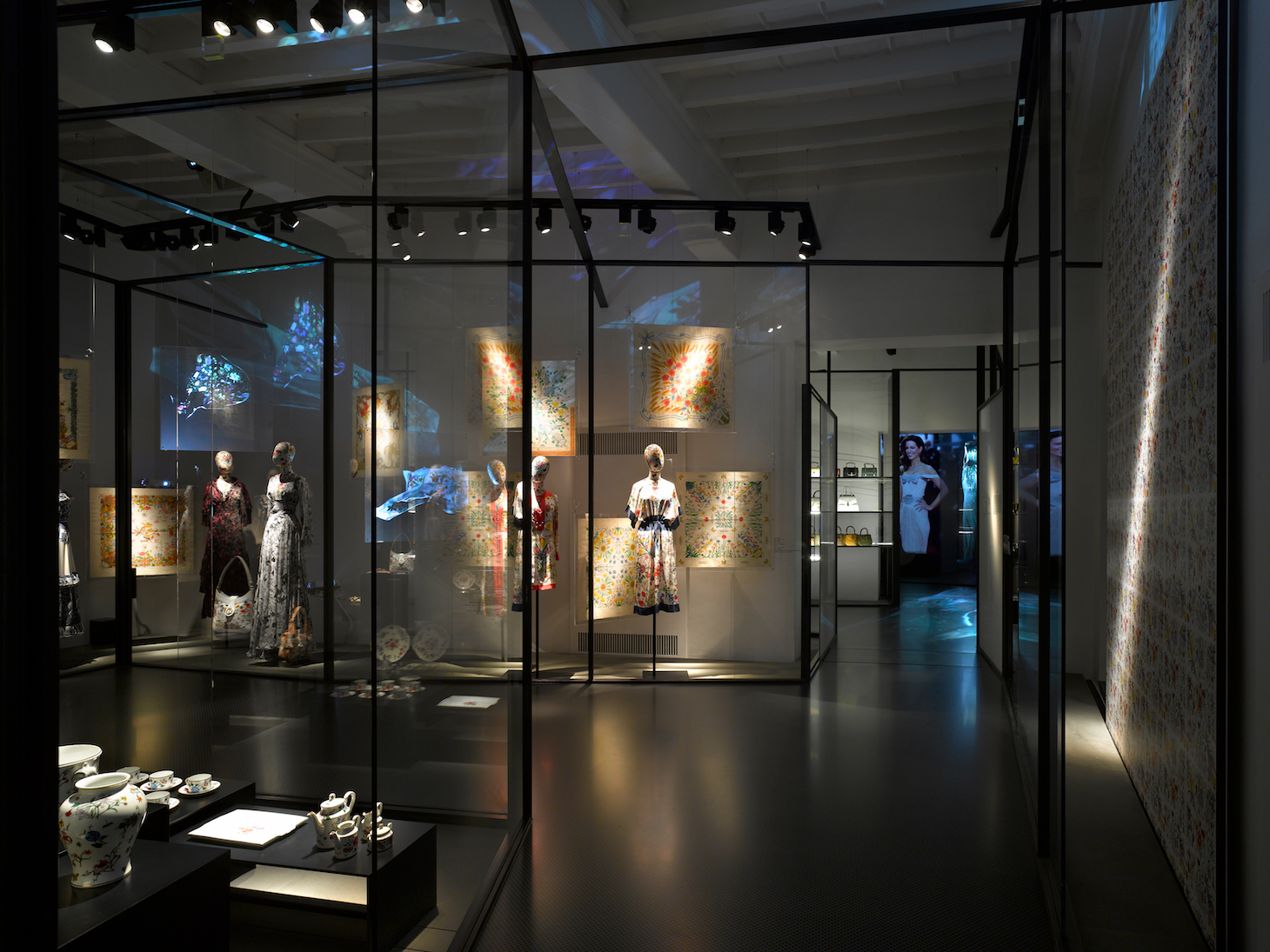 Gucci museum, Florence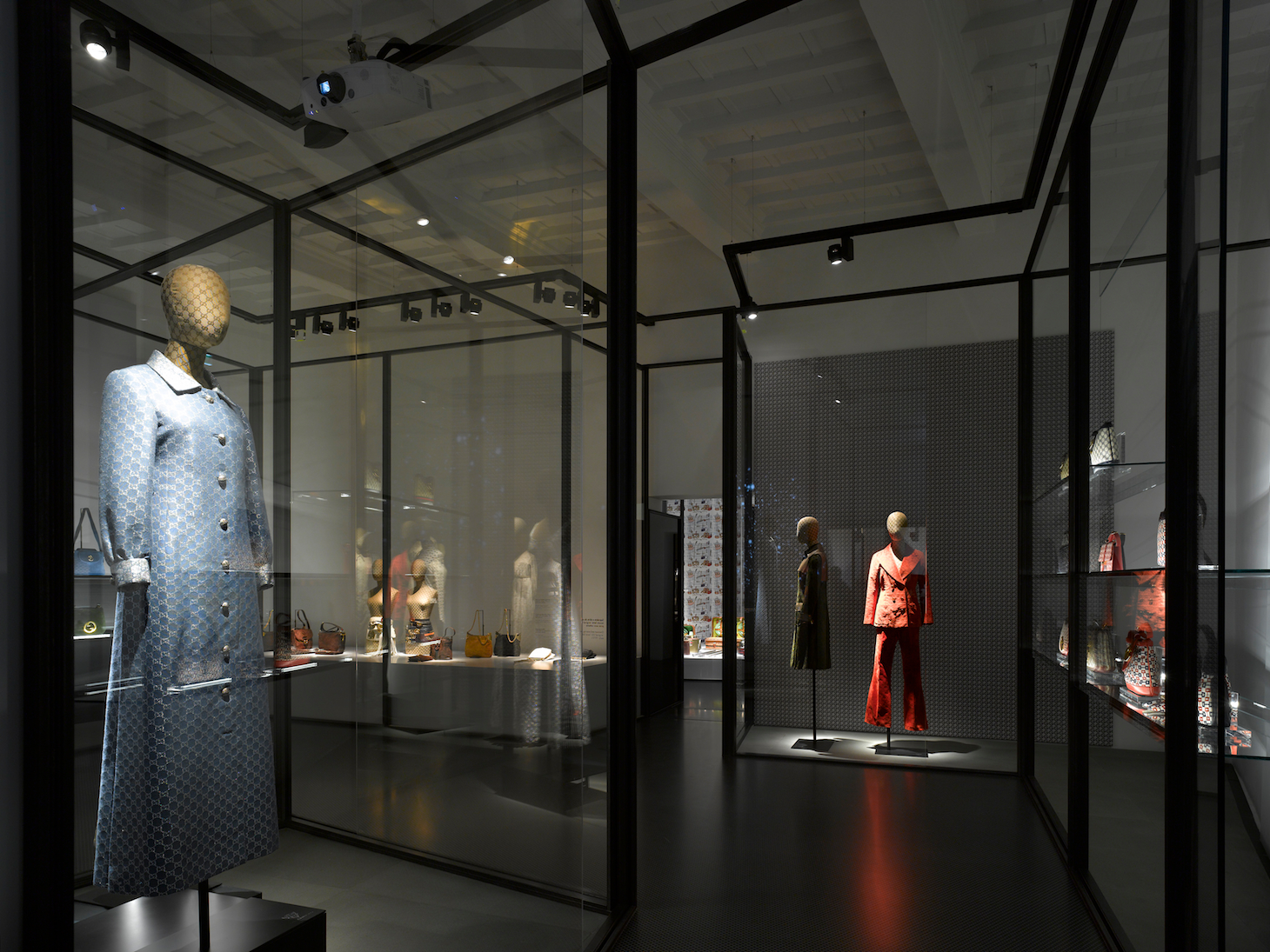 Gucci museum, Florence