Mattel Casts First Responders as Toy Action Figures
The Covid-19 pandemic is highlighting the essential work of first responders, and recasting doctors, nurses, delivery drivers and grocery store staff as everyday heroes. In light of this, kids' career aspirations are changing, and – as evident in Mattel's Thank You Heroes collection – toy brands are embracing the power of real-life role models.
Mattel Casts First Responders as Toy Action Figures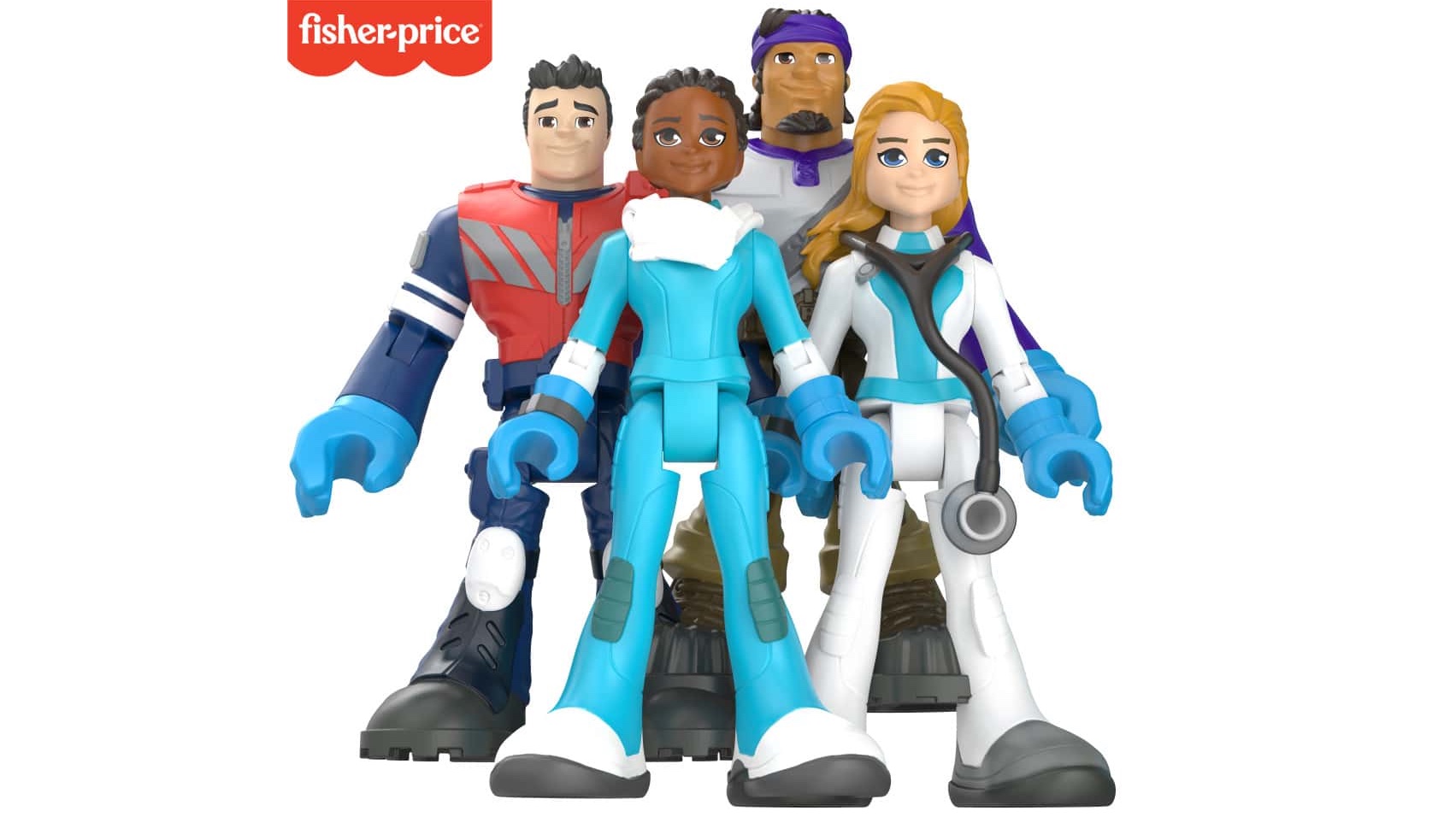 Mattel
According to British research agency Kids' Insights, 'doctor' has become the number one career choice for five- to nine-year-olds in the UK since the outbreak began, cited by 18.5% of respondents (Kids' Insights, April 2020). As we explore in Pandemic Influences Kids' Aspirations, this suggests that youngsters are seeking role models with purpose who they can relate to within their own lives.
To this end, US toy giant Mattel has recently launched a special edition collection of dolls under its Fisher-Price brand. The Thank You Heroes range depicts essential workers as action figures, with a wide stance, broad shoulders, and an impressive accessory relevant to each role. The collection includes 16 different doctors, nurses, emergency medical technicians and delivery drivers, as well as a Little People Community Champions set of mixed mini figurines, including a grocery store worker.
All profits from this range will go to the First Responders First initiative, co-ordinated by US corporate wellness organisation Thrive Global, to support healthcare workers and their families during this crisis.
"Mattel's iconic brands and products speak to something deep within us," says Arianna Huffington, founder and chief executive of Thrive Global. "It will be wonderful to see this new Fisher-Price collection not only bring joy to children, but give parents and caregivers a new way to honour healthcare first responders and everyday heroes and their families."
While this launch honours the critical work being done during the pandemic, it also illustrates the roles of toys and play as tools to help children process their emotions and real-world experiences. For more on how playthings are getting real and helping kids tackle everyday struggles, see Toy Fair New York 2020.