London's Post-Pandemic Office
Listen
International workspace provider The Office Group (TOG) recently opened 210 Euston Road in London, its first development since the start of Covid-19. Boasting agile floorplans and wellness-boosting amenities, it responds to the new needs of hybrid working, and highlights that fostering collaboration and company culture is essential for future-proof spaces.
London's Post-Pandemic Office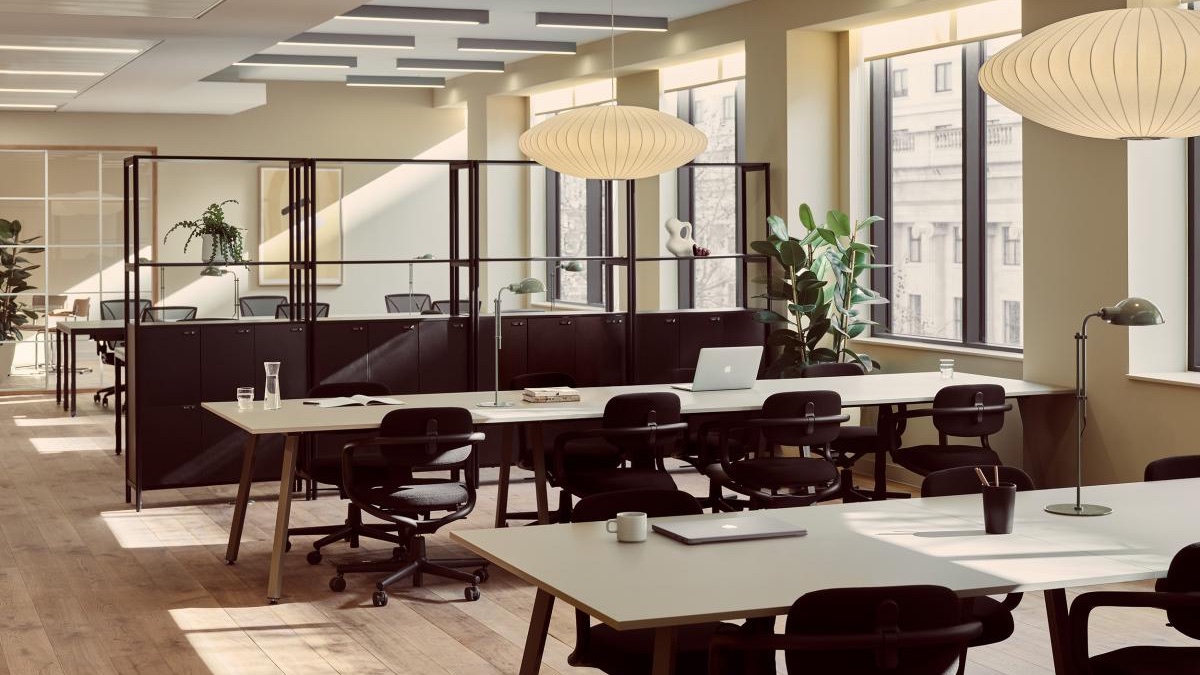 TOG
Dubbed 'the HQ of tomorrow', 210 Euston Road features dedicated offices, smaller units and a casual co-working environment across its seven storeys. The floor plans are designed to be easily reconfigured, so tenants can adjust their space to accommodate new technologies and growing teams. The building also has a private reading room for quiet working, and a more social reception area, so users can choose a space that's right for them.
As we wrote in Work's Flexible Future, people cite reconnecting with colleagues and feeling a shared sense of purpose as the two most important reasons for returning to the workplace. TOG's site appreciates this and provides ample space for amenities, like a dedicated fitness room, wellness space, café and bar to promote employee wellbeing and, in turn, benefit productivity. Meanwhile, nature is equally valued, with 16 outdoor terraces providing chill-out spots, and drawing natural light and ventilation into the open-plan interiors.
The location demonstrates that to lure workers back, offices need inspiring design, meaningful amenities and comfortable workspaces. "We knew it had to be a destination in itself to offer a reason for people to want to come into the office," says Toby Ogden, TOG's chief commercial officer. "We have focused on designing for interaction, connection and collaboration, supported by amenities that make our members' lives easier."
For more on how office furniture is adapting to this new world of work, see Adaptable Furniture for the Post-Covid Office.
TOG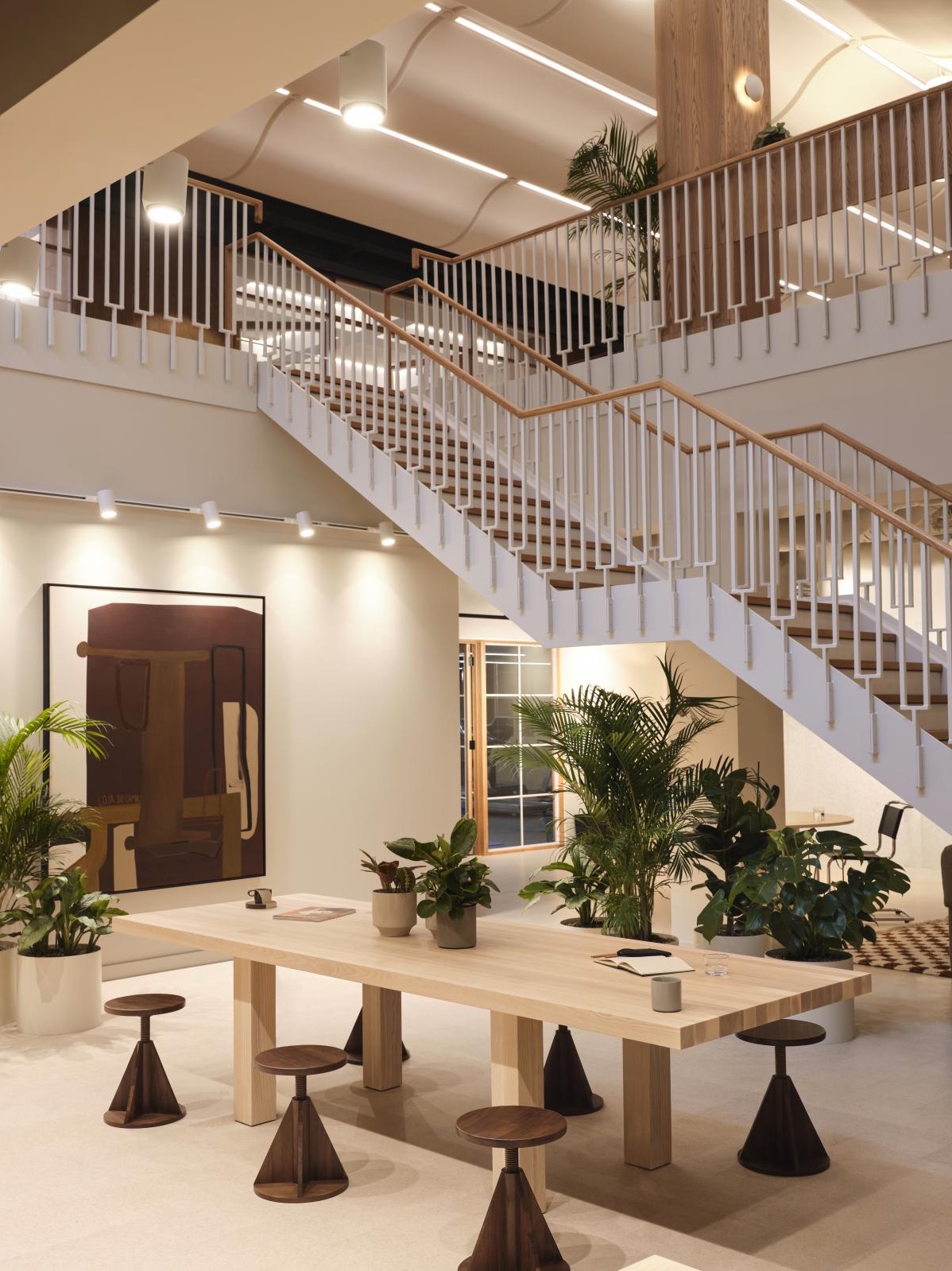 TOG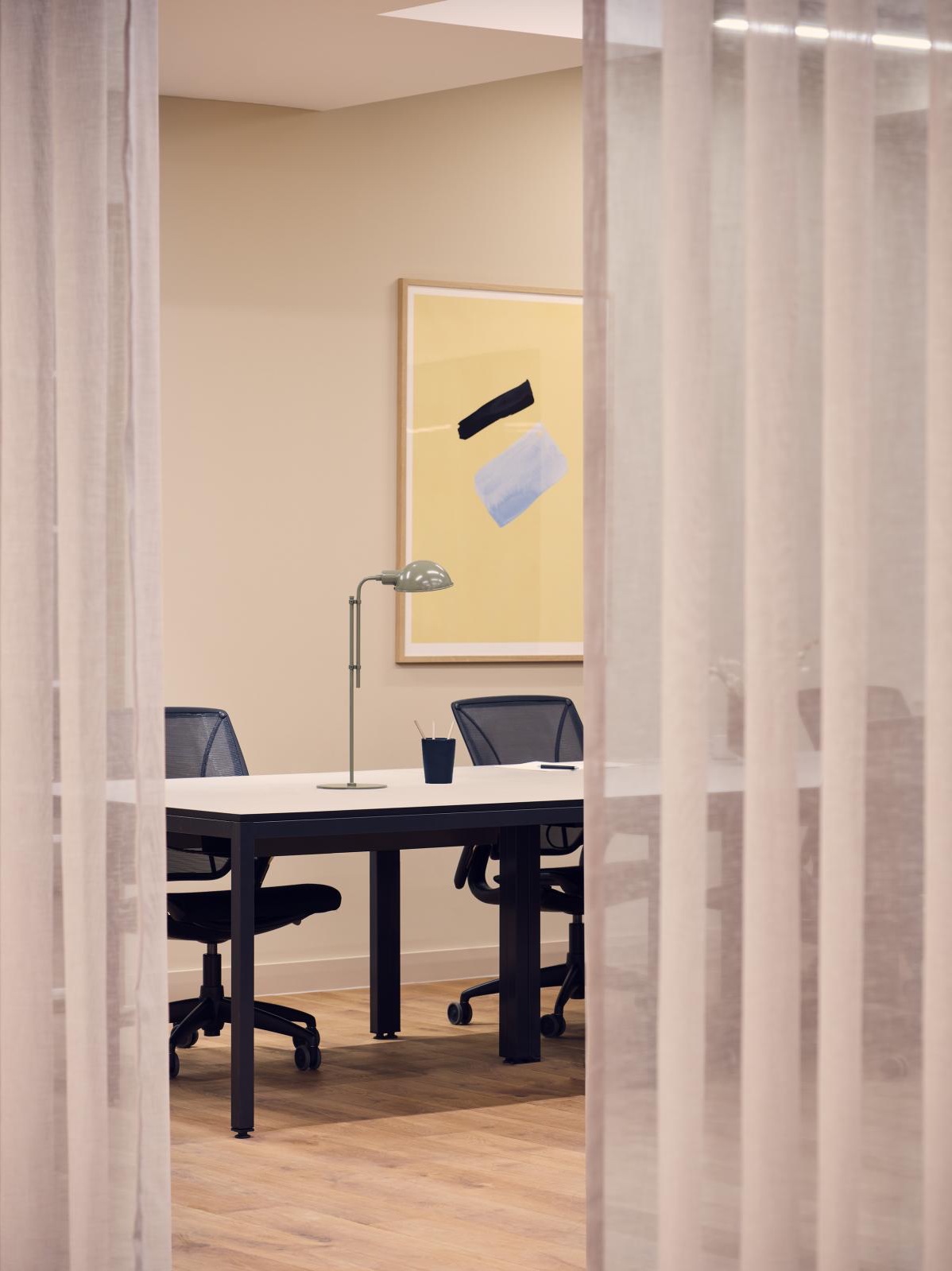 TOG