Inclusive Sensorial Design for Autistic Users
Listen
Autism affects one in 160 people worldwide – a number that is reportedly growing (WHO, 2017). As highlighted in Design for Disability, this represents a huge proportion of society that could benefit from inclusive goods. We look at how sensorial design is catering to autistic users' needs in both furniture and merchandise, creating emotionally tailored product and praiseworthy branding.
Inclusive Sensorial Design for Autistic Users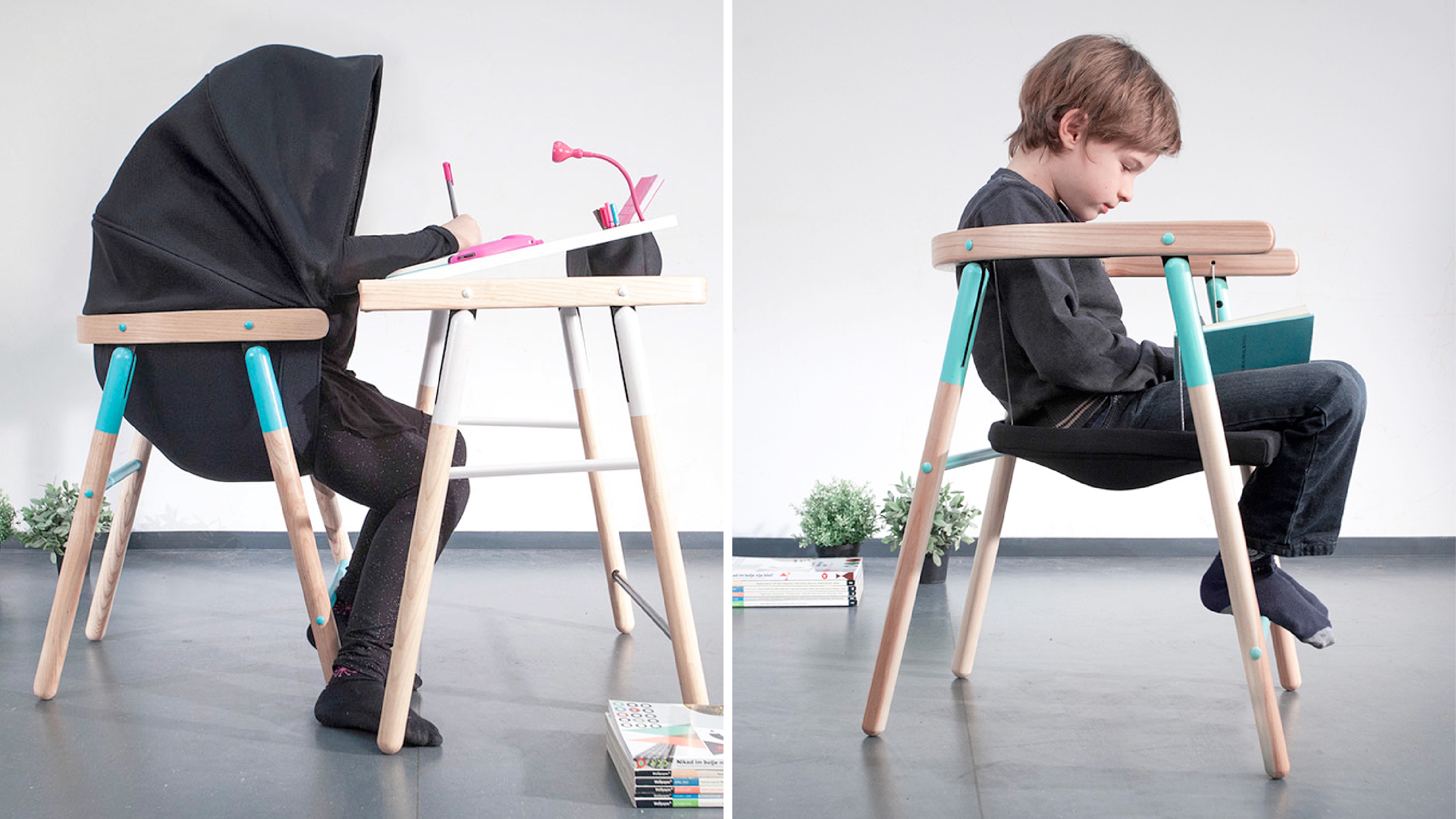 Tink Things
Croatian brand Tink Things creates kids' furniture with "sensory intelligence" in mind. Designed on the premise that learning and creativity are processes that involve the entire body, the Mia and Ika chairs explore how furniture can support the mental state of autistic children.
Mia is a cocoon-like spherical enclosure of black fabric held within a timber frame. The seat has a gentle swing to help with concentration and soothe the child, and the soft, embracing form can be opened up and closed off to create a sense of privacy and escape when they're feeling overwhelmed.
By contrast, the Ika chair is for kids who need physical stimulation. The seat is a soft, padded swing suspended by rope from outer timber legs. It encourages the child to rock and bounce to release frenetic energy for more engaged learning.
Meanwhile, in a bid to encourage people with mixed abilities to attend this year's Edinburgh Festival Fringe, the event is handing out backpacks filled with sensorial contents to entertain and calm individuals with autism. The child's version features a fidget toy, a soft toy, ear plugs and a water bottle, as well as a list of relaxed performances. The adult's version is larger and comes without the soft toy.
The festival also features one of the UK's few Changing Places toilets, which is an updated disabled loo that better caters to those with learning and physical disabilities. The design has an enlarged floorplan, an adult-sized changing bench, a hoist system, a privacy screen, and a centrally positioned toilet.