Furniture Supports Urban Biodiversity
Published 07 October 2021
Up to a million animal and plant species are threatened with extinction (UN, 2019) and providing space for nature in urban areas could help reduce this trend. We look at the new Vestre Habitats range and how supporting biodiversity is fast becoming an imperative for brands, designers and architects.
Furniture Supports Urban Biodiversity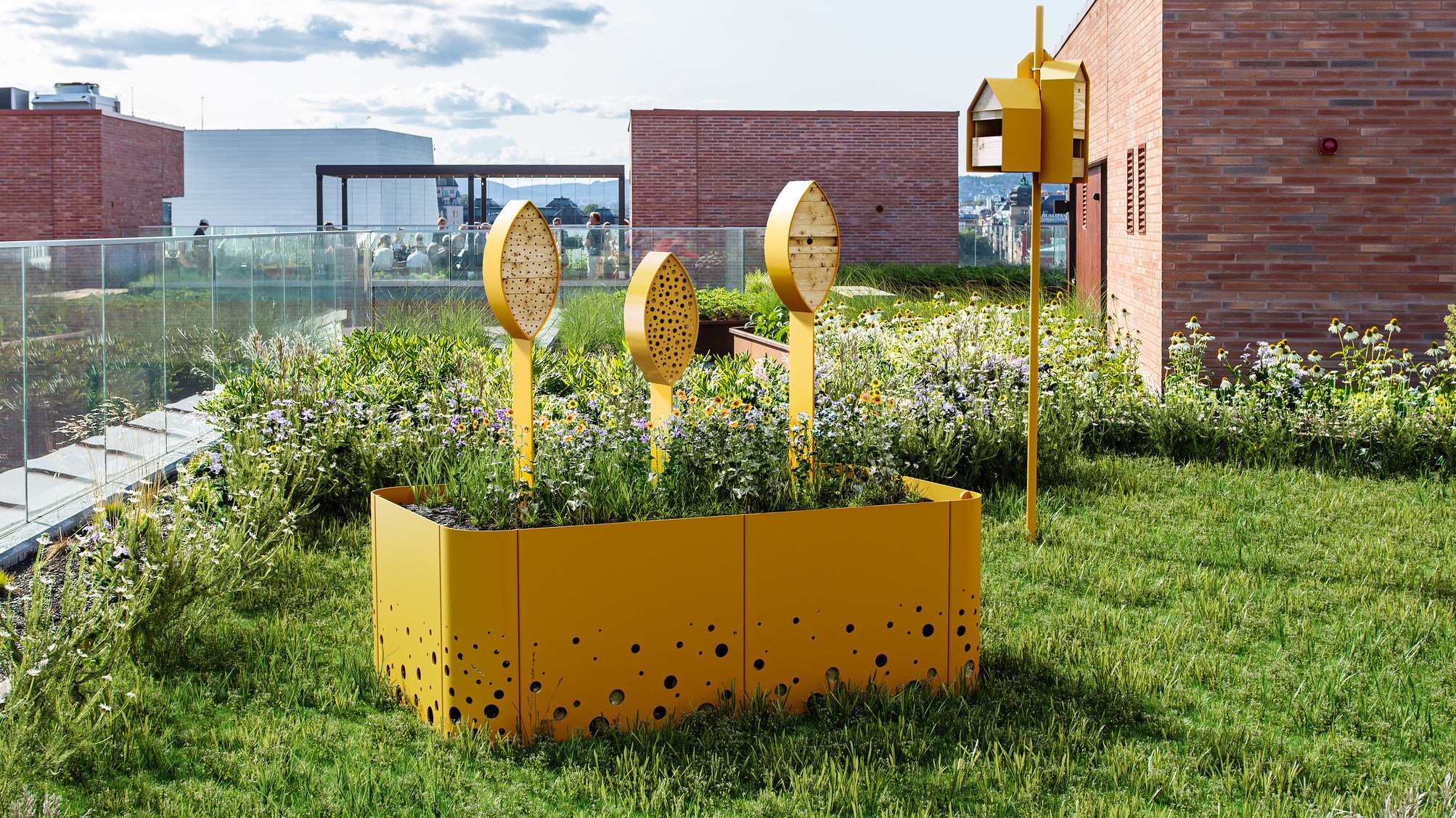 Vestre
Norwegian brand Vestre's Habitats range comprises of outdoor furniture and accessories that incorporate organic debris for insects, fungi, reptiles and birds to hide, feed and live in.
The Decay Edge, for instance, is a galvanised steel compost and planting container that provides a space to store organic materials (such as rocks, logs and branches), while keeping the rest of the green space neat and tidy. The Log Bench features a central space between two seats to gather dead logs and branches, while the Pile Bench has a concaved back edge to heap stones and rocks that can act as habitats.
The range is geared towards urban outdoor settings, and so products embrace sleek, minimalistic forms to fit into their contemporary environment. This is particularly evident in the insect hotel, which is shaped like a narrow, stylised leaf so it can easily sit in a flower bed or on a roof terrace.
The brand's chief executive Jan Christian Vestre (one of our Industry Insiders for 2021, as included in our Look Ahead), describes the collection's focus on nature as a "necessary change" for the industry, and that these designs serve to not only support diverse species but also encourage users to better understand the importance of biodiversity.
The collection is part of a growing shift, whereby pioneering brands are changing their focus from creating sustainably produced products that minimise harm, to products that actively restore ecosystems. This evolution from sustainability to regeneration defines the next era of design, as explored in Design's Regenerative Reset.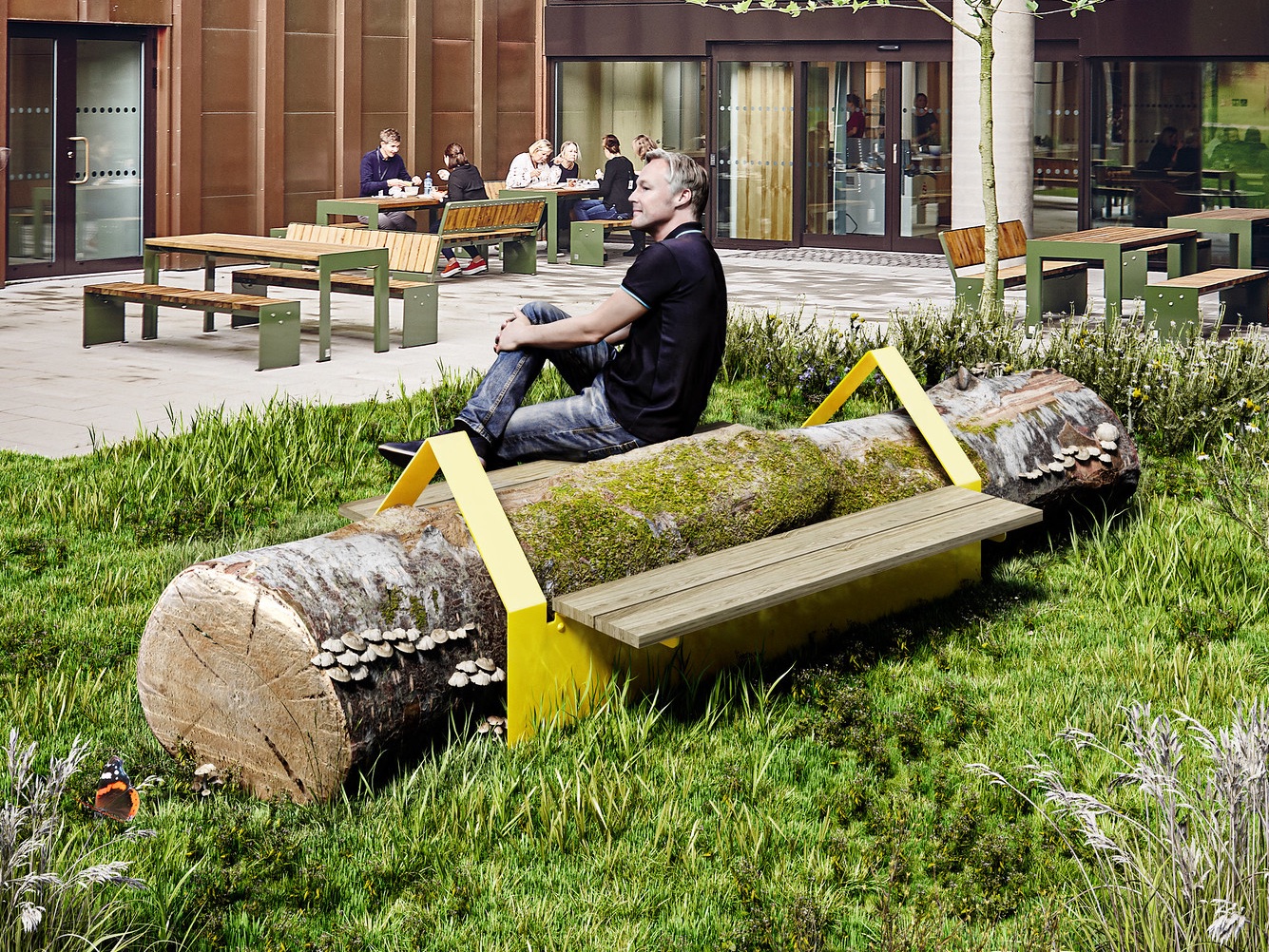 Vestre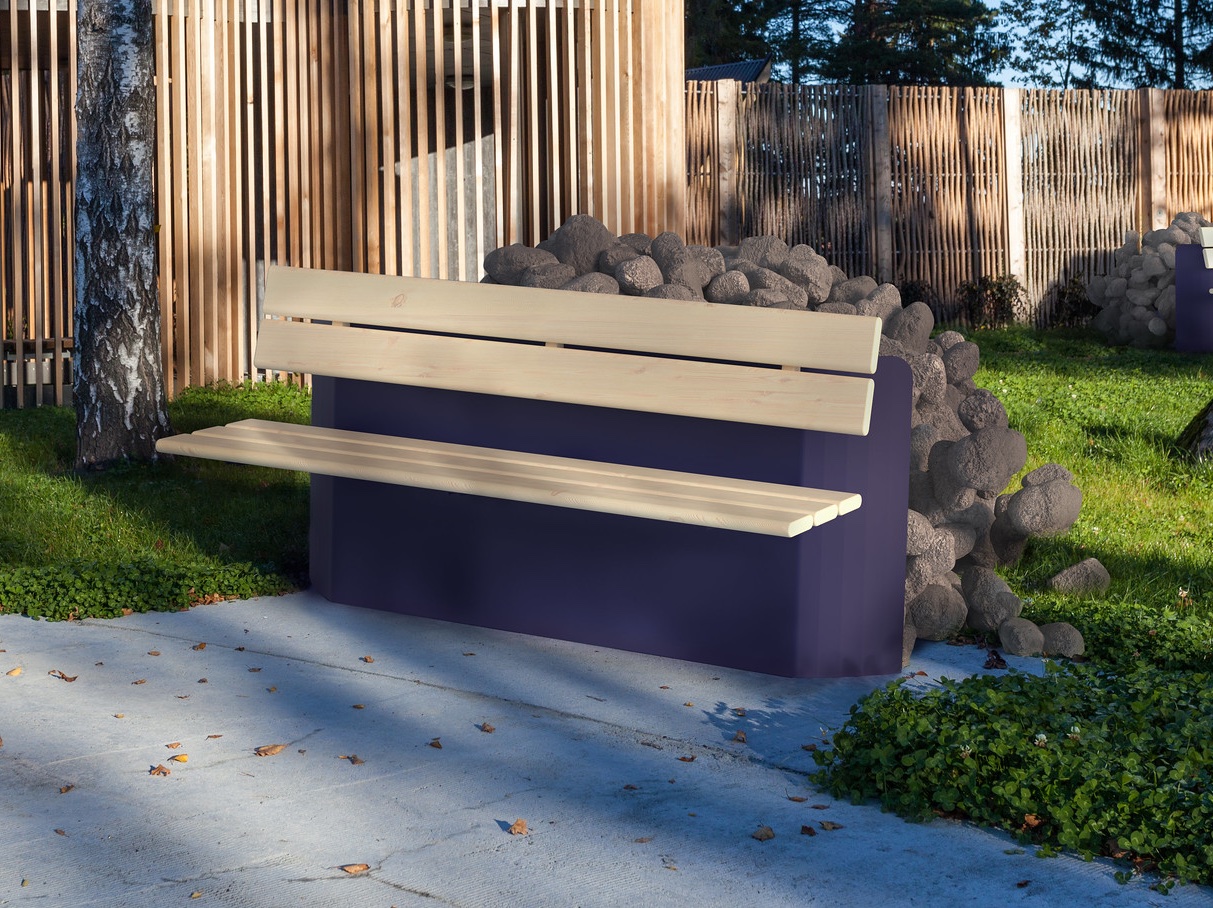 Vestre