Adaptable Furniture for the Post-Covid Office
Listen
As governments around the globe orchestrate the return to the office, businesses are rethinking the workspaces that staff will come back to. We examine two new contract furniture collections harnessing agile and user-centric design to meet post-Covid requirements.
Adaptable Furniture for the Post-Covid Office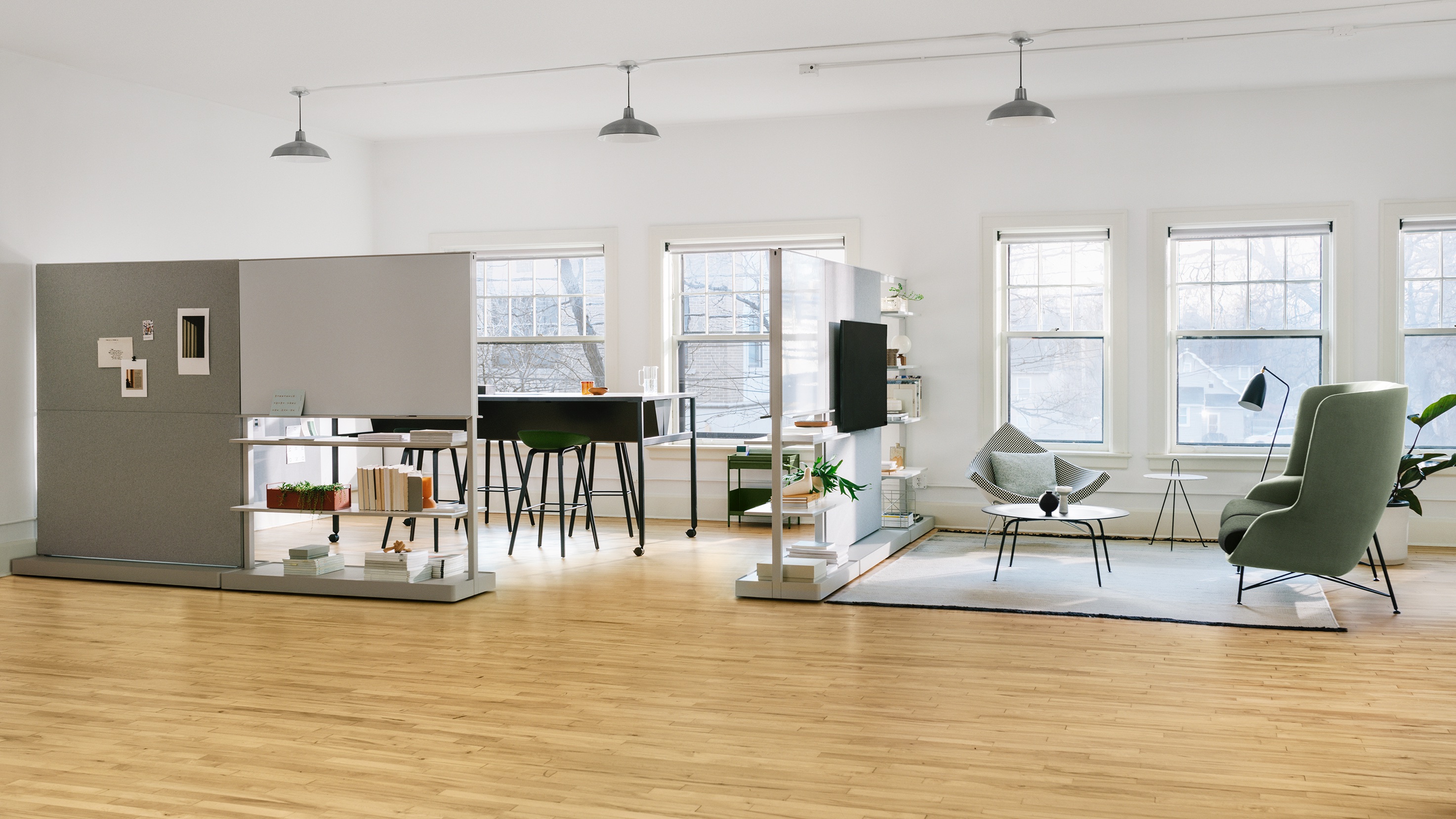 Herman Miller
The reopening of offices is well-timed for the launch of US brand Herman Miller's OE1 collection. The project was initiated four years ago following in-depth cross-continental research into the future of work from London studio Industrial Facility. The themes the collection responds to, such as the need for flexibility, have accelerated during the pandemic, making it increasingly relevant for the post-Covid landscape.
The collection spans mobile tables, partitions, height-adjustable workstations, storage trolleys and accessories that can be used singularly or together as a fluid work system. The storage trolleys, for instance, come in a variety of open or closed designs, have the option to add wheels and can bank together to move as a single unit.
Taking a similar approach is the new Routes collection, designed by British studio Pearson Lloyd for Canadian brand Teknion. Despite also being initiated prior to the pandemic, the collection responds to the dynamism of the future office.
Comprising desks, tables, chairs, lounge seating, screens and accessories, the collection acts as a 'toolbox' for workers to quickly reconfigure the space and create zones for various activities.
The pandemic is encouraging companies to entrust their employees with greater choice as to where and how they will work. These collections harness this sense of autonomy and allow workers to build and adapt their surroundings to their liking – something which will make spaces more productive and attractive to those re-entering the office.
What's more, this open-ended approach offers businesses the peace of mind that a space can adapt to changes without needing new expensive fitouts.
For more on how designers are taking a new lens to office design, see Work's Flexible Future.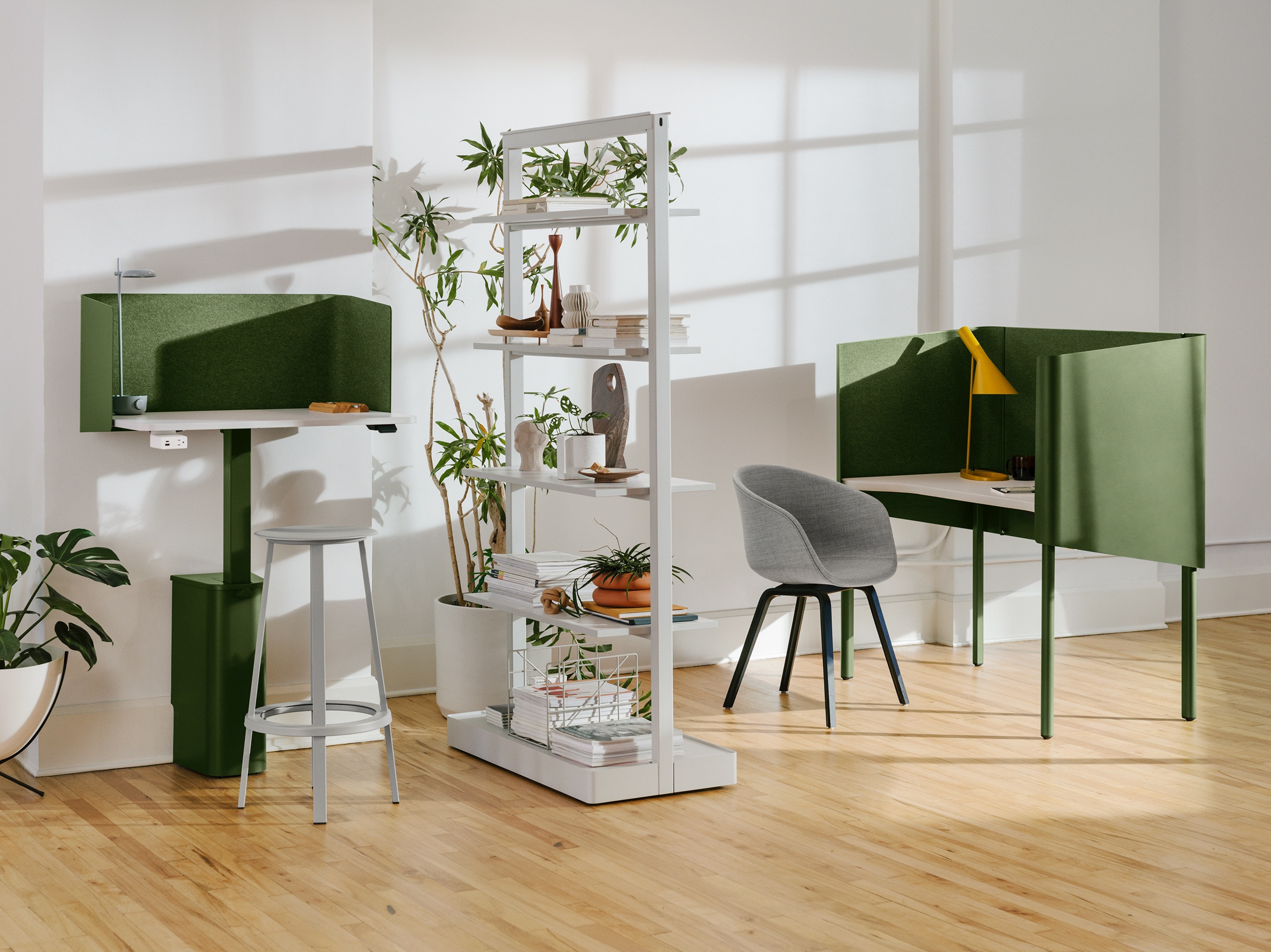 Herman Miller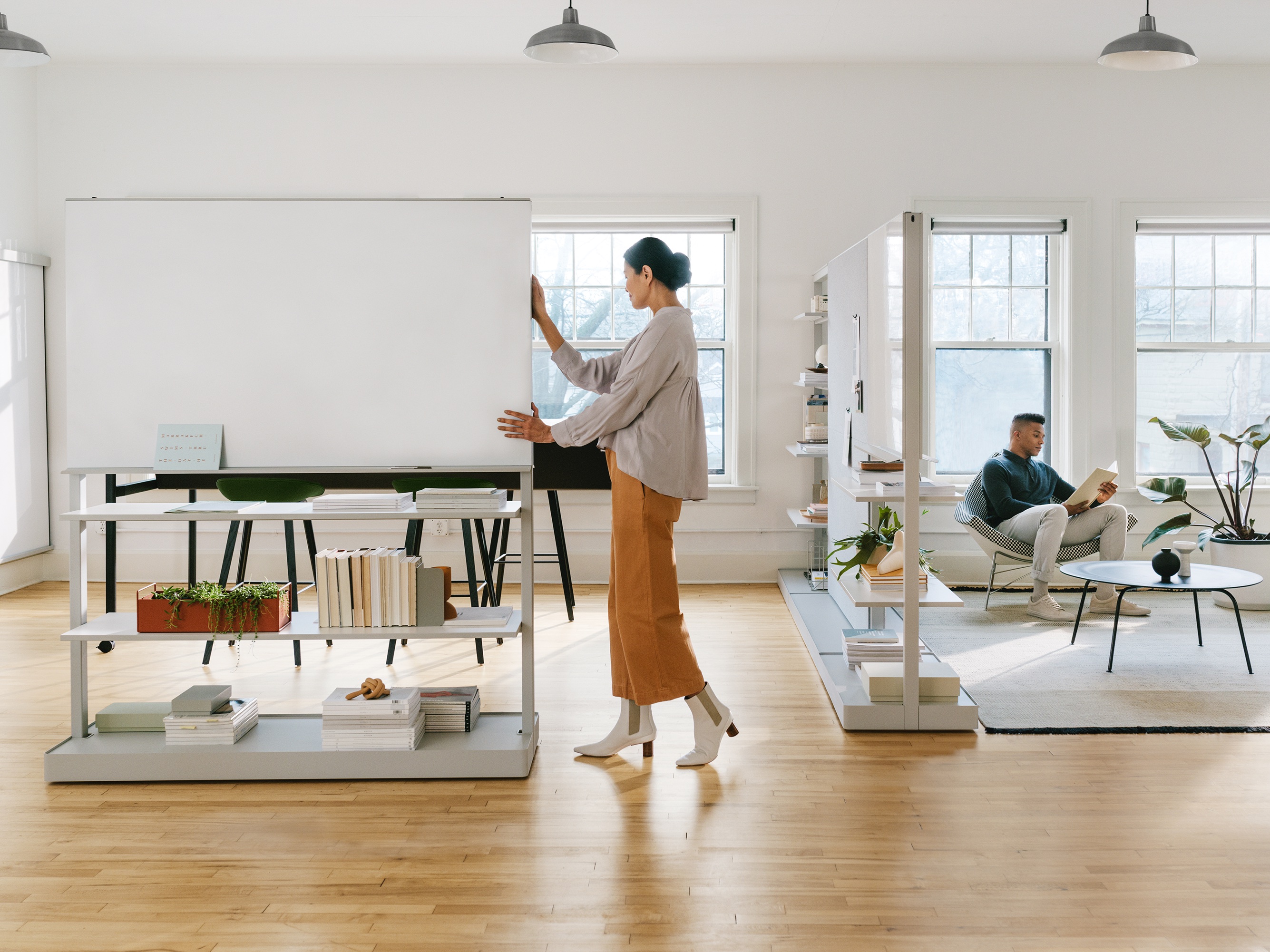 Herman Miller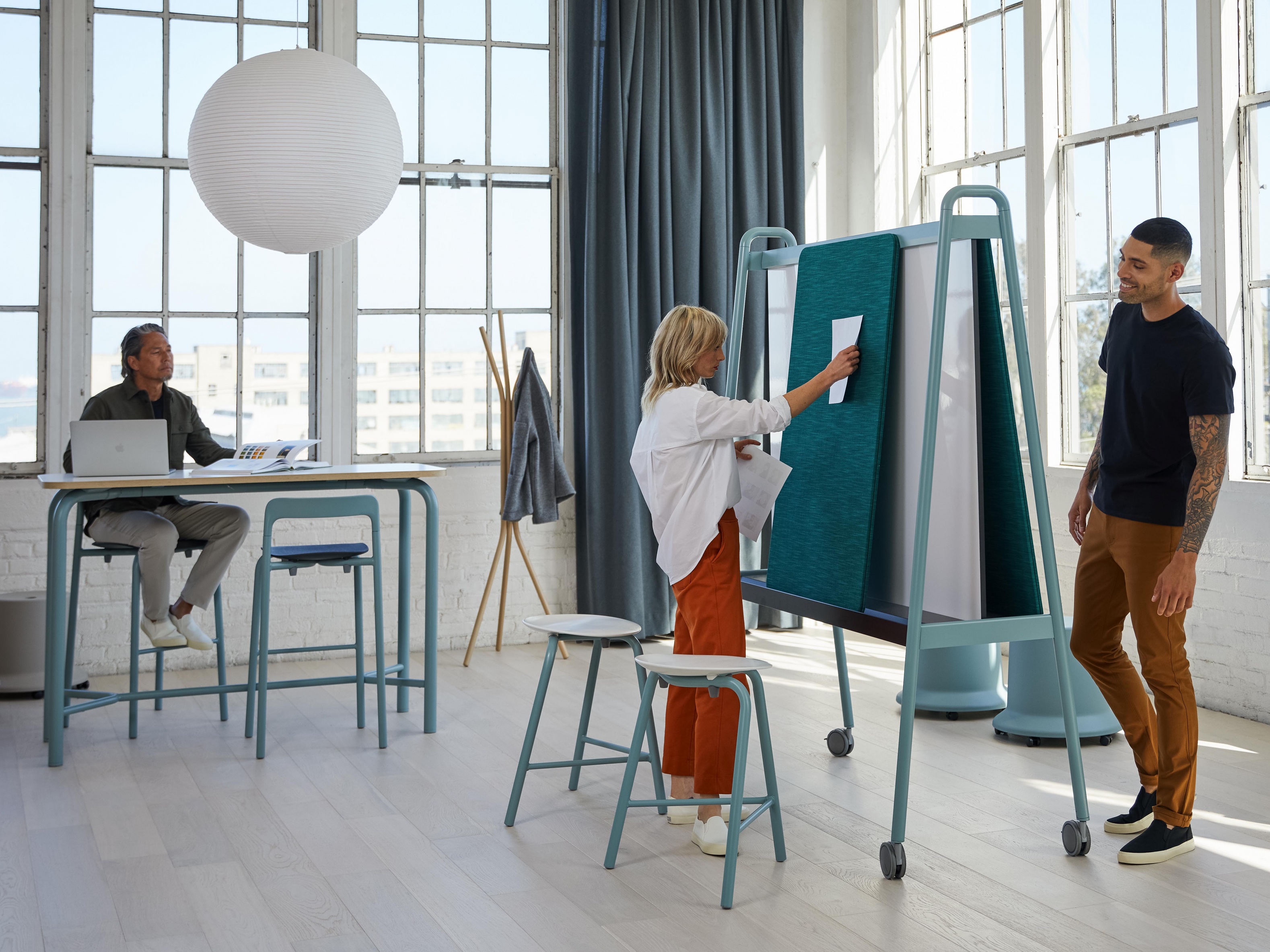 Teknion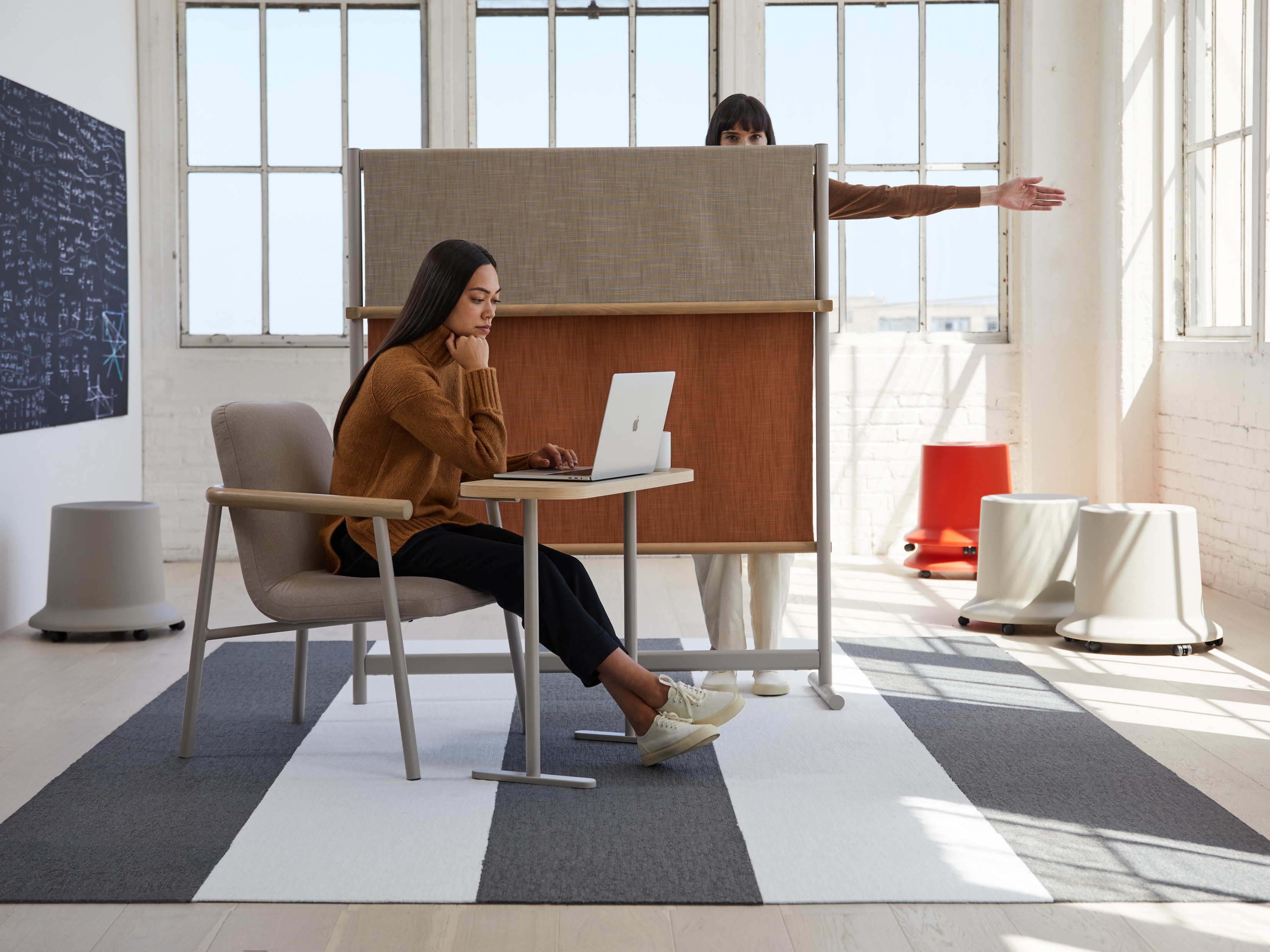 Teknion