Virtual K-Pop Group Crosses Brand Categories
Published 06 November 2020
K/DA, a virtual K-pop band comprised of characters from online multiplayer game League of Legends (LoL), are featured on the November cover of Dazed Magazine China, decked out in digital Louis Vuitton outfits.
Virtual K-Pop Group Crosses Brand Categories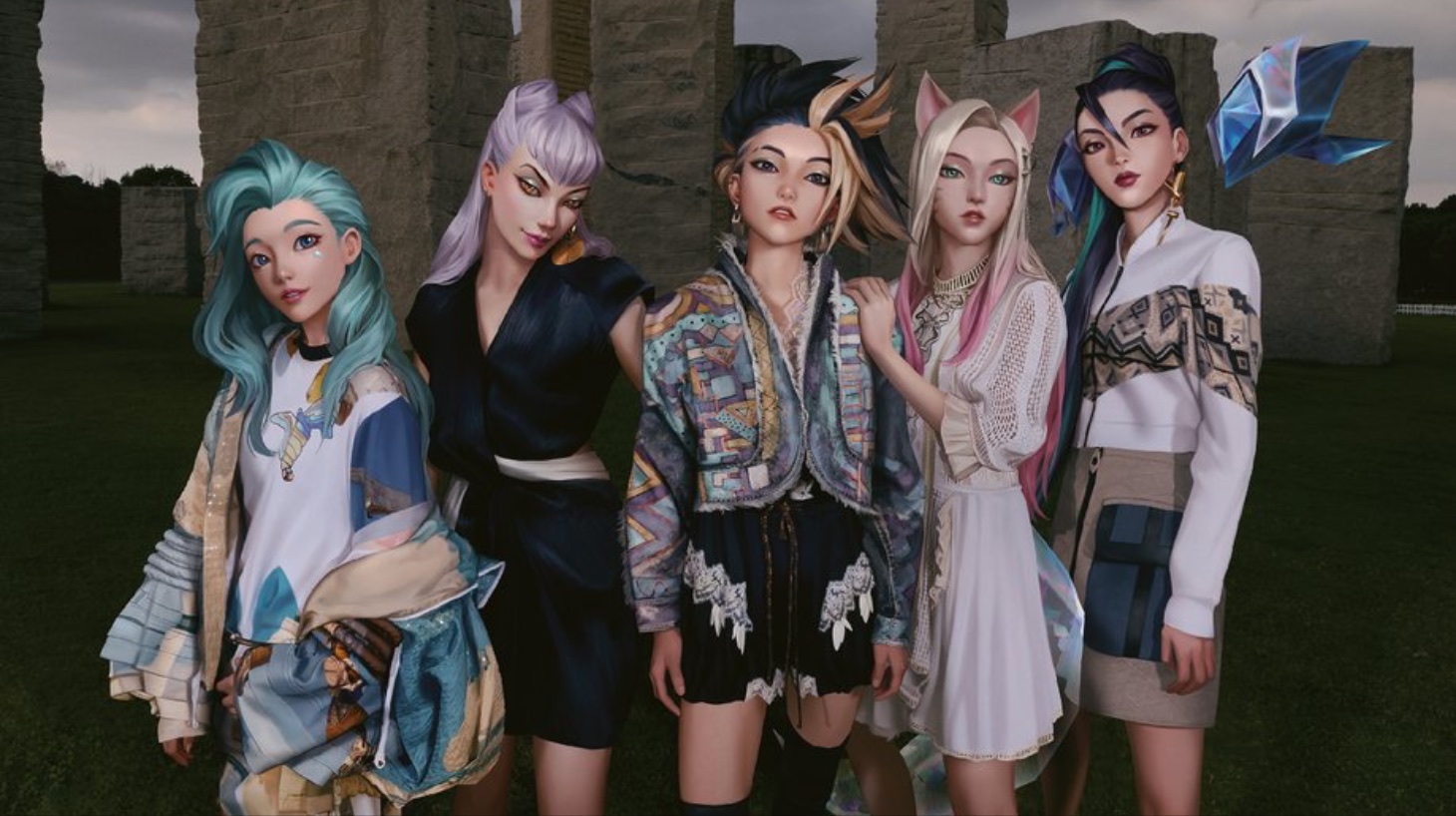 K/DA's Dazed China cover
K/DA's album All Out, launched on November 6, features collaborations with members of real-life K-pop group Twice. More, the second music video from the album, premiered on October 28, and has already amassed 27 million views. This is also a win for Ducati – the video shows K/DA member Akali riding a specially created virtual concept design of the Italian motorcycle brand's Panigale V4.
LoL was launched in 2009, and US developer Riot Games has kept fans engaged with an expanding storyworld of new playable characters and content, like its companion animated series Arcane (see Gamescom 2020). On top of running 12 regional esports leagues and boasting 100 million monthly players (GamesIndustry.biz, 2020), LoL uses new characters' backstories to create its own squads of virtual influencers that spread game lore into other entertainment sectors.
In-game music groups like K/DA, metal band Pentakill and hip-hop crew True Damage not only release their own music, but also become ambassadors for brands like Louis Vuitton and streetwear brand AAPE, which gain access to LoL's fanbase through in-game fashion capsule collections (see The Brief).
The pandemic is driving consumer demand for virtual touchpoints with brands and influencers alike. Riot Games' expanding storyworld is a masterclass in using virtual influencers to cross brand categories.
For more on how avatars are becoming powerful tools for brands to engage consumers inside virtual environments, check out Rise of the Avastars, Three-Minute Trend: Your Next BFF is a Digital Pop Star, and Three-Minute Trend: Digital Doubles.