Spotify's TikTok-Inspired Feed Bolsters Social-Led Strategy
Published 09 December 2021
Listen
Furthering its social media-inspired evolution beyond music streaming, Spotify is trialling Discover, a TikTok-style video feed for content browsing. The feature coincides with the annual Spotify Wrapped campaign, highlighting how social tools for visual feeds boost the streaming giant's growth strategy.
Spotify's TikTok-Inspired Feed Bolsters Social-Led Strategy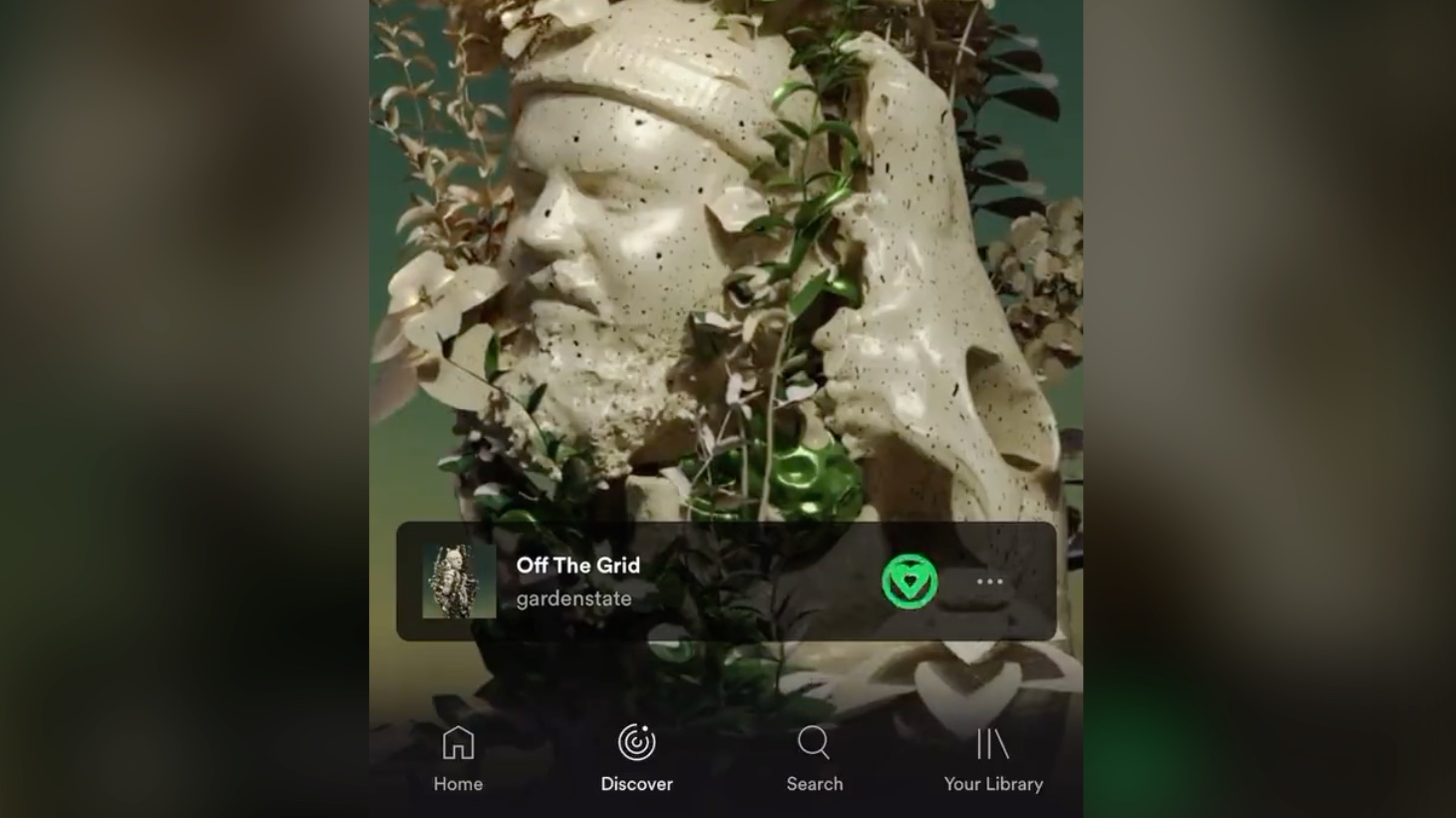 Spotify Discover
Similar to TikTok's For You page, Discover presents a vertical feed of music videos that users can scroll through and optionally like or skip. Currently trialled in Spotify's beta iOS app, the feature builds on the company's Canvas format (launched 2019), which lets artists provide videos to accompany their music instead of album artwork.
Discover's trial coincides with the annual release of Spotify Wrapped, which presents users with a breakdown of their listening habits in a brightly coloured slideshow that delights with insight into their musical tastes through the eyes of the algorithm. Wrapped's baked-in shareability continues to prove wildly popular as users rush to share their musical identity online. On TikTok, #SpotifyWrapped has amassed 20.7 billion views. The hashtag was also trending on Twitter for a week following the 2021 release, while Instagram flooded with users sharing their results – including American singer Madison Beer (29 million followers).
The huge reach of its annual data reveal has prompted Spotify to pursue other fresh formats that let users shape and share their identity around music. Popular playlist Lorem (903k followers), for example, has spurred an eponymous show on Spotify's live audio app Greenroom, where US musicians Dev Lemons and Max Motley host discussions on current events across art, music, and sustainability.
In the US, 68% of people aged 12 and over have listened to online audio in the past month (Pew, 2021). As we advised in Social Media Content & Platforms 2021, audio-sharing formats that carry hit content across social feeds will let brands channel that listener loyalty into engaged communities.
For more on digital audio's new versatility, see Audio: The New Social Platform.