New Sites of Unrest: K-Pop Fandom De-Platforms Racism
K-pop fans all over the world have organised to flood #whitelivesmatter and other right-wing hashtags with fan content to drown out racist and offensive voices.
New Sites of Unrest: K-Pop Fandom De-Platforms Racism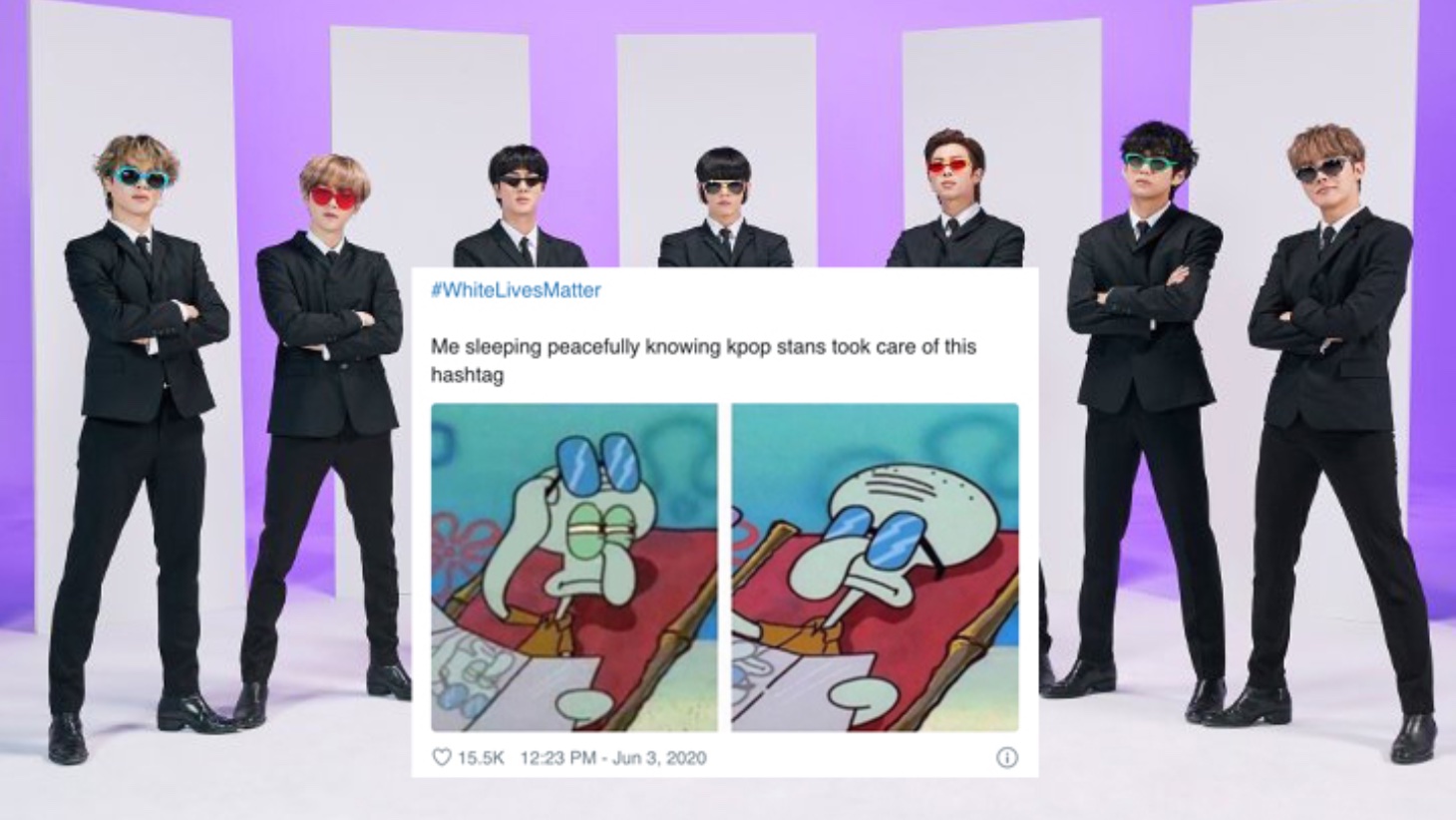 K-Pop stans to the rescue
Stans (a superlative of 'fans', describing fans that are highly engaged, loyal, and vocal) flooded hubs like #whiteoutwednesday with anti-racist messaging and fancams (fan-recorded footage of artists) of K-pop idols like BTS and Blackpink.
K-pop stans have a reputation for quickly and aggressively mobilising to promote new albums and dominate the Billboard Social 50 charts. With predominantly Gen Z followings, political activism isn't new to global K-pop fandoms – in fact, the Chilean government flagged K-pop as connected to human rights activism and media shutdowns last year. This wave seems to have started on May 31, when K-pop fans used their footage to overwhelm a request from Dallas police for video evidence of illegal activity during protests.
Online communities mounting social takeovers go back years – Woody's Roundup, for example, was a 2017 Toy Story fandom movement to silence right-wing extremist accounts on microblogging site Tumblr. Pandemic lockdown has more people turning towards organised fandom as a tool for action and distraction. TikTok cults are communities practicing the fanatic dynamics of Beyoncé's Bey Hive or BTS's Army for their own sake, as a sort of digital group performance. They focus on upstart individual creators who are savvy about digital crowd dynamics, like US TikTok comedian Melissa Ong's Step-Chickens cult, which is now working on establishing an omnipresence on YouTube.
The galvanisation of fan passion into social action is changing how online communities manifest their impact. For more on the transformative force of passion communities, check out Vidcon London: Democratising Influence and Covid-Responsive Retail Collectives.