Bravo Targets Reality TV Fans with Virtual Mall
Published 18 November 2021
In a bid to grow its retail offerings, NBCUniversal-owned US cable network Bravo is giving reality TV fans a new way to connect with its shows via a virtual shopping mall – The Bravo Virtual Bazaar. The augmented reality experience lets users browse themed virtual 'rooms' based on its various entertainment brands.
Bravo Targets Reality TV Fans with Virtual Mall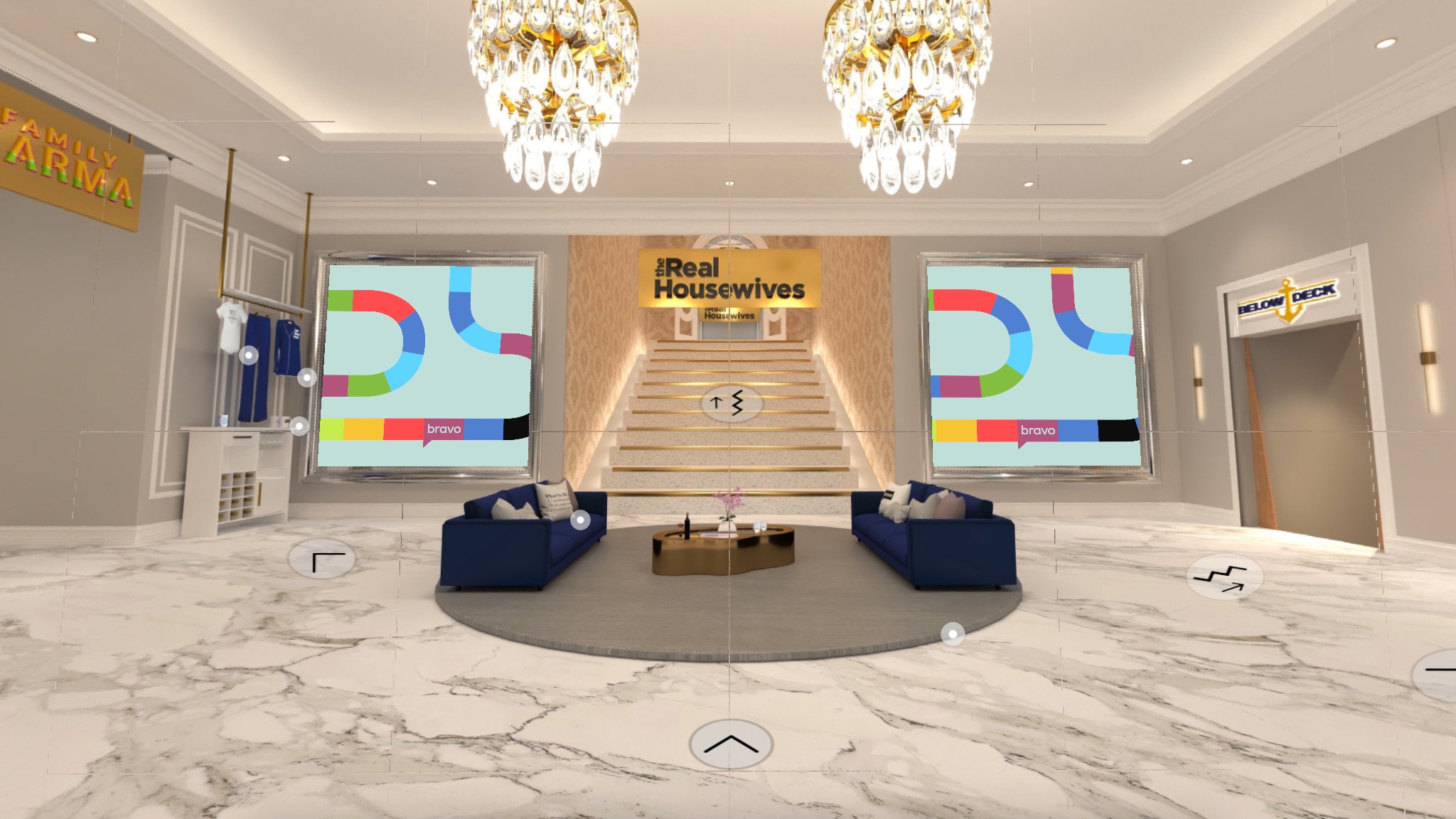 Bravo Virtual Bazaar
Continuing the convergence of lifestyle and media (a theme in our Pop Culture & Media 2022: Look Ahead), the store lets mobile and desktop shoppers peruse virtually displayed items tied to Bravo's shows. These include flagship reality series Below Deck, Southern Charm, Summer House and The Real Housewives franchise.
Powered by American virtual commerce technology company Obsess, users can access the store on mobile or desktop devices. Available items, which will be updated on an ongoing basis, range from furniture and home décor to apparel like swimsuits and athletic gear, including stock from brands founded by Bravo personalities.
Bravo's products will also receive a promotional boost on Black Friday (November 26) via the launch of shoppable Instagram livestream series Impulse Try, hosted by American curve model and TikTok influencer Remi Bader. She will be joined by Bravo stars such as Jill Zarin from Real Housewives of New York, to interact with fans and answer product questions in real time.

The series will comprise three 30-minute episodes, released on November 26, 27 and 29 and broadcast on Instagram Live, Facebook Live and Xfinity's streaming platform (owned by US telecoms giant Comcast – NBCUniversal's parent company).
While creators have explored alternative revenue streams through their own product lines, entertainment brands such as Netflix and A24 are now ramping up their retail efforts as they look for ways to distinguish themselves both on- and off-screen.
For more, see Retail Meets Media and Social Media Commerce 2021: Key Platforms, New Opportunities.