Waterless Formats Proliferate for Plant-Based Milks
Waterless products are moving from beauty to food, with Stylus noting a surge in powdered mixes and pastes for semi-DIY plant-based milks. These eco-aware brands are seizing a gap in the booming non-dairy milk market, while also appealing to budding customer niches.
Waterless Formats Proliferate for Plant-Based Milks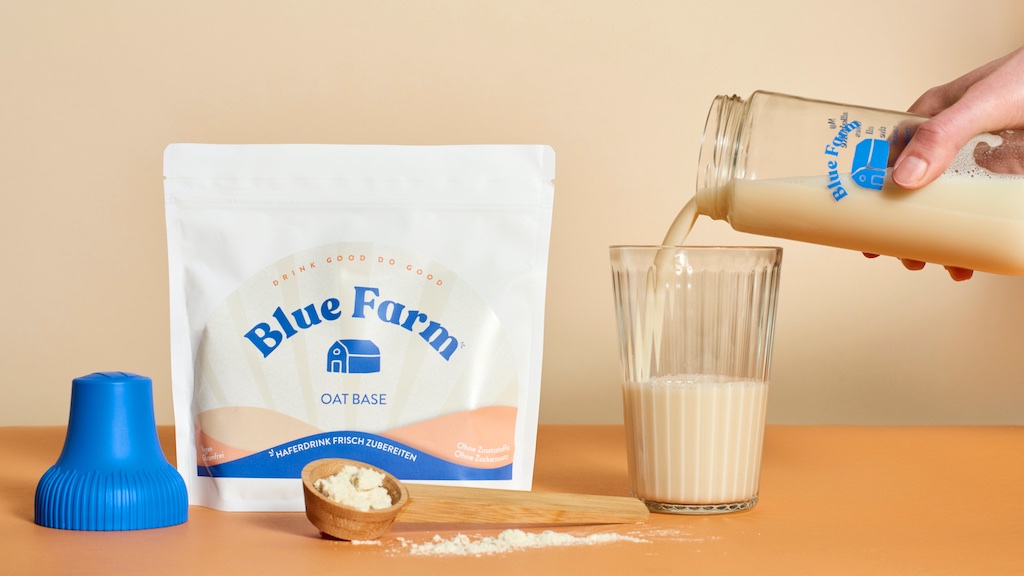 Blue Farm
Plant-based milks are uniquely suited to water-free formats since water is added during the production process, whereas with dairy milks, naturally occurring water needs to be removed to create a powdered product. This enables non-dairy milk companies to easily invent a range of waterless formats – from the frozen almond milk pucks by New York frozen food brand Daily Harvest, to the packets of super-fine almond paste by British brand Nooj and Joi in the US.
Meanwhile, German company Blue Farm sells sachets of finely ground oat flour that can be shaken into a ready-to-drink oat beverage, and consumers can purchase macadamia, coconut and cashew pastes from New York's Modest Mylk.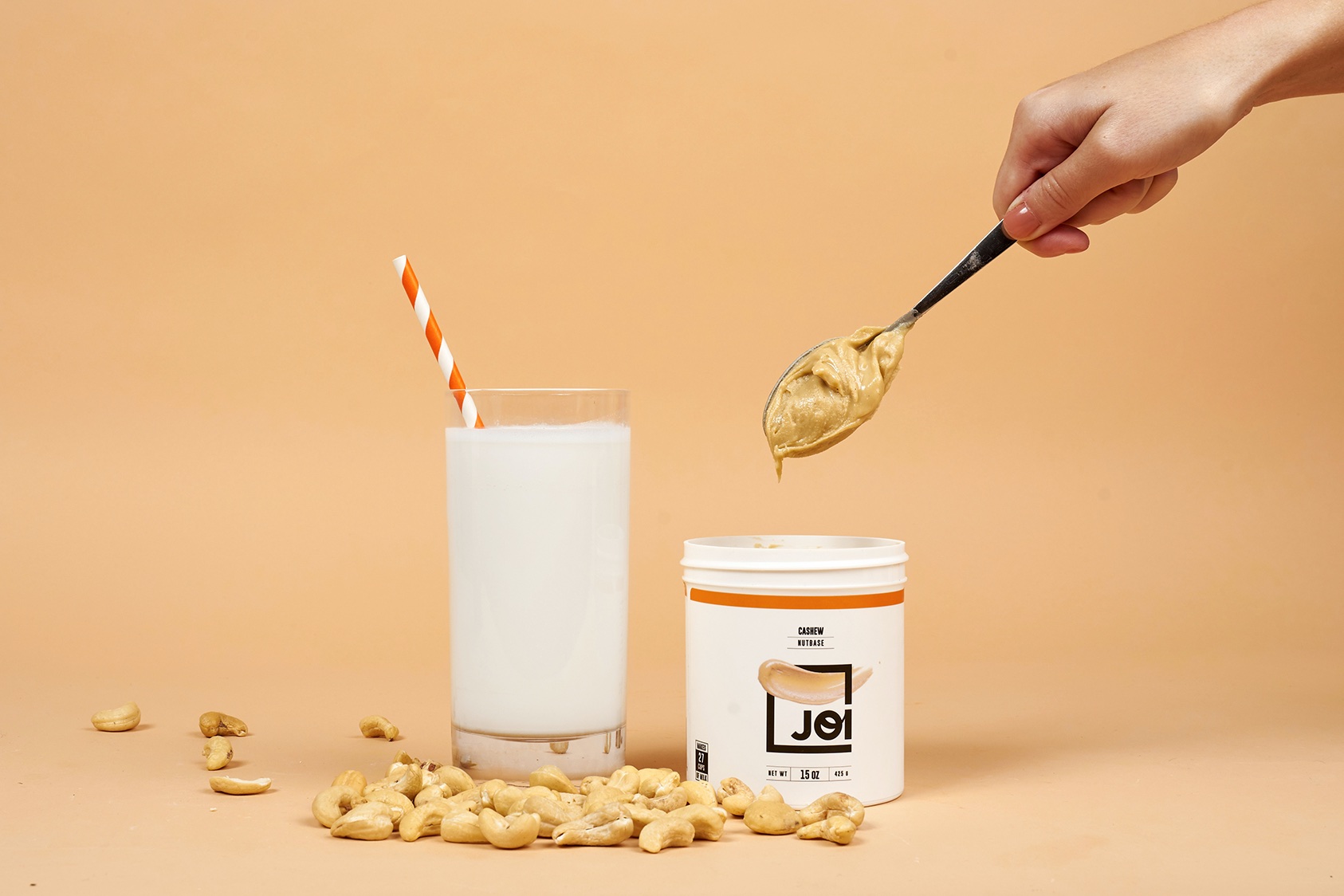 Joi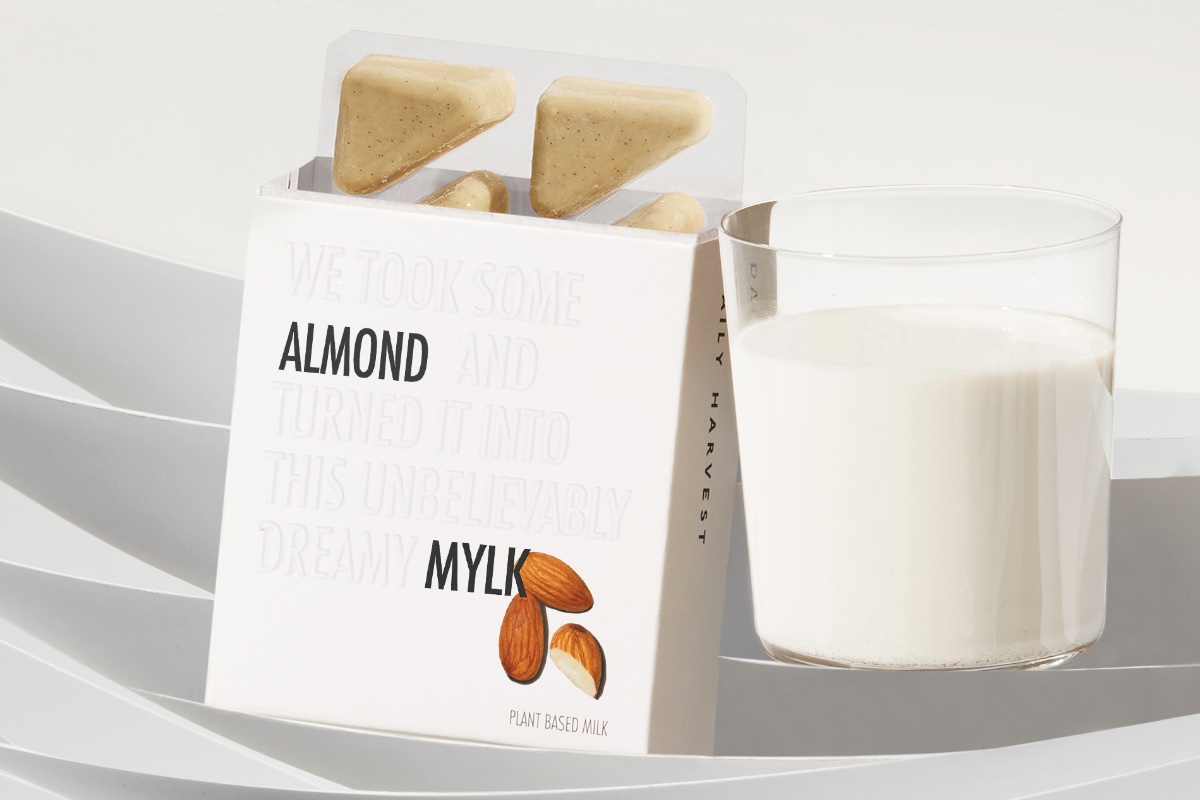 Daily Harvest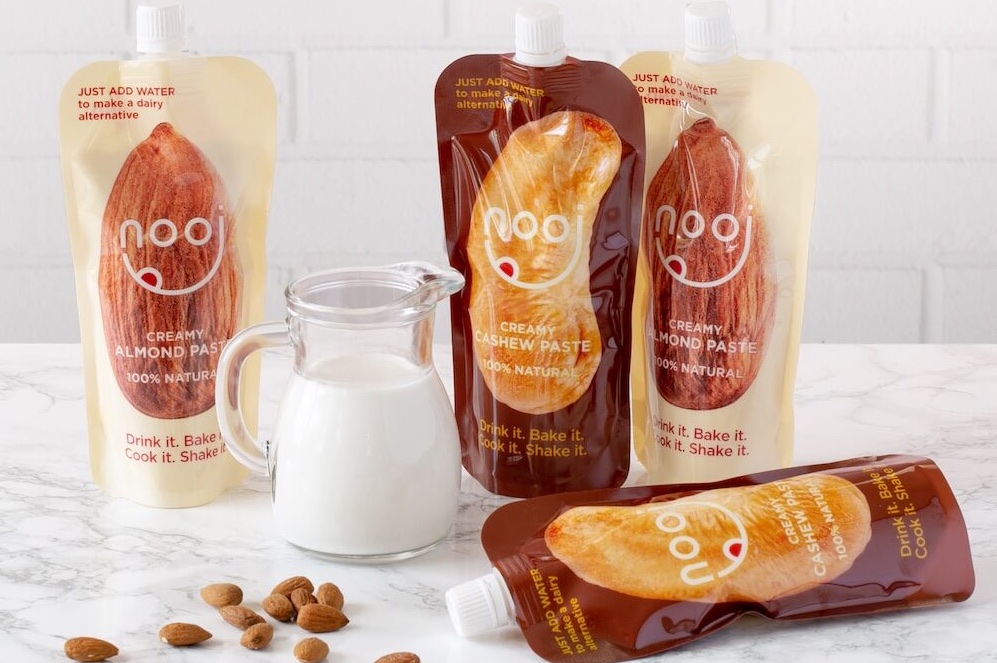 Nooj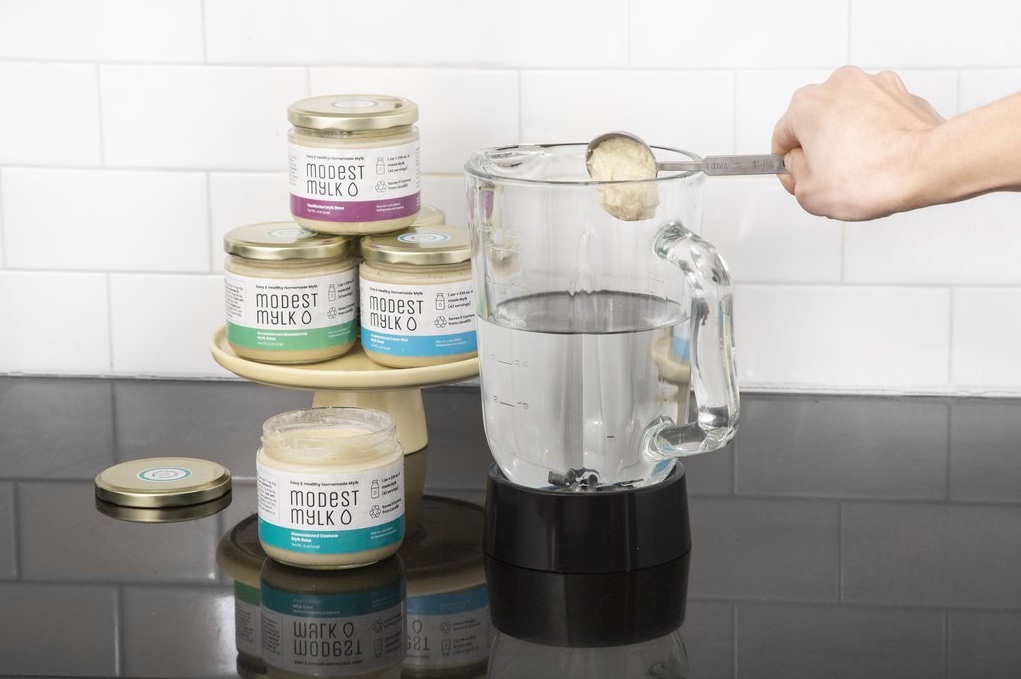 Modest Mylk
These exmaples underline the widening appeal of milk alternatives, as we detail on The Brief. With the global alt-milk market expected to be worth $21bn in 2026, up from $12bn in 2019 (GM Insights, 2020), there's a fertile opportunity for brands to experiment with new formats that address unique need gaps among their target customers. Illustrating the potential, Joi reported a 600% increase in sales from 2019 to 2020 (Forbes, 2021).
Aside from the significant commercial incentive, there's an environmental urgency to find sustainable methods of producing plant-based milks, which are typically highly diluted with water. This increases both carton weight and shipping costs, and also speeds up spoiling. For extremely water-intensive crops like almonds, reducing the amount of H2O used at any point in the process is a small step towards making it more eco-friendly.
For more on plant-based products, see Veganism Forecast 2021.