PepsiCo Bets on Direct-to-Consumer Snack Sales
As we explain in Snacking Trends 2020, consumers are clamouring for familiar, nostalgia-tinged snacks to feed them during lockdowns. PepsiCo is leveraging this resurgence with the launch of two new direct-to-consumer e-commerce platforms – a clever move as online grocery sales surge.
PepsiCo Bets on Direct-to-Consumer Snack Sales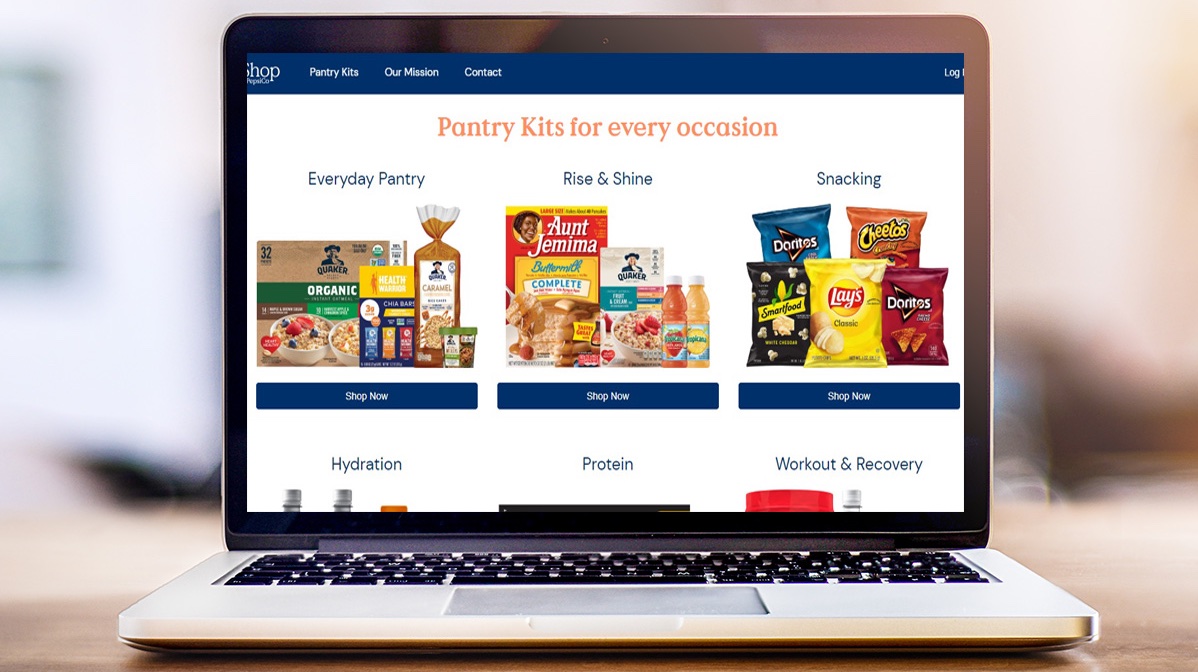 PantryShop.com
Each website stocks a different selection of Pepsi's brands with the focus divided between cupboard staples and crunchy snacks. On PantryShop.com, consumers will find items like oatmeal from Quaker, juice from Tropicana and cereals like Cap'n Crunch, while Snacks.com carries Lay's crisps, Doritos and Cheetos (including some hard-to-find flavours). While there's some overlap between what the two websites stock – Smartfood popcorn and Quaker's granola bars are carried on both – the selections remain largely separate.
Rather than let shoppers purchase one-off products, the websites direct them to build boxes containing multiple brands, a move that nods at the product bundles food giant Heinz launched in the UK in April. PantryShop.com highlights pre-built boxes with themes such as breakfast, hydration and workout recovery, while Snacks.com has customers to select their own products (there's a $15 minimum).
Yet, with PepsiCo's brands widely available, it remains to be seen whether consumers will want to purchase them online. While US online grocery sales were up 66% in the week ending May 2 compared to 2019 (Nielsen, 2020), in mid-March 48% of US shoppers said their digital grocery habits hadn't changed (Civic Science, 2020). Given the lack of flexibility in PantryShop.com's pre-built boxes, customers with specific brand preferences might continue to opt for in-store purchases. For PepsiCo's e-commerce platforms to take off, the food giant will need to emphasise the availability of hard-to-find flavours, nostalgic products and ultra-convenient shopping theme boxes.
For more on the state of online grocery, see Resetting the Food System, FMCG + Covid-19 and Groceryshop 2019.