Mobile Supermarkets Address Pandemic Shopping Concerns
Canadian concept Grocery Neighbour reimagines the mobile markets we profile in Supermarket Trends: Hero Products for the pandemic consumer. Its semi-open trucks blend access to local produce with seamless implementation of social-distancing protocols. With 60% of US consumers anxious about shopping in the supermarket (C+R Research, 2020), mobile markets could go mainstream.
Mobile Supermarkets Address Pandemic Shopping Concerns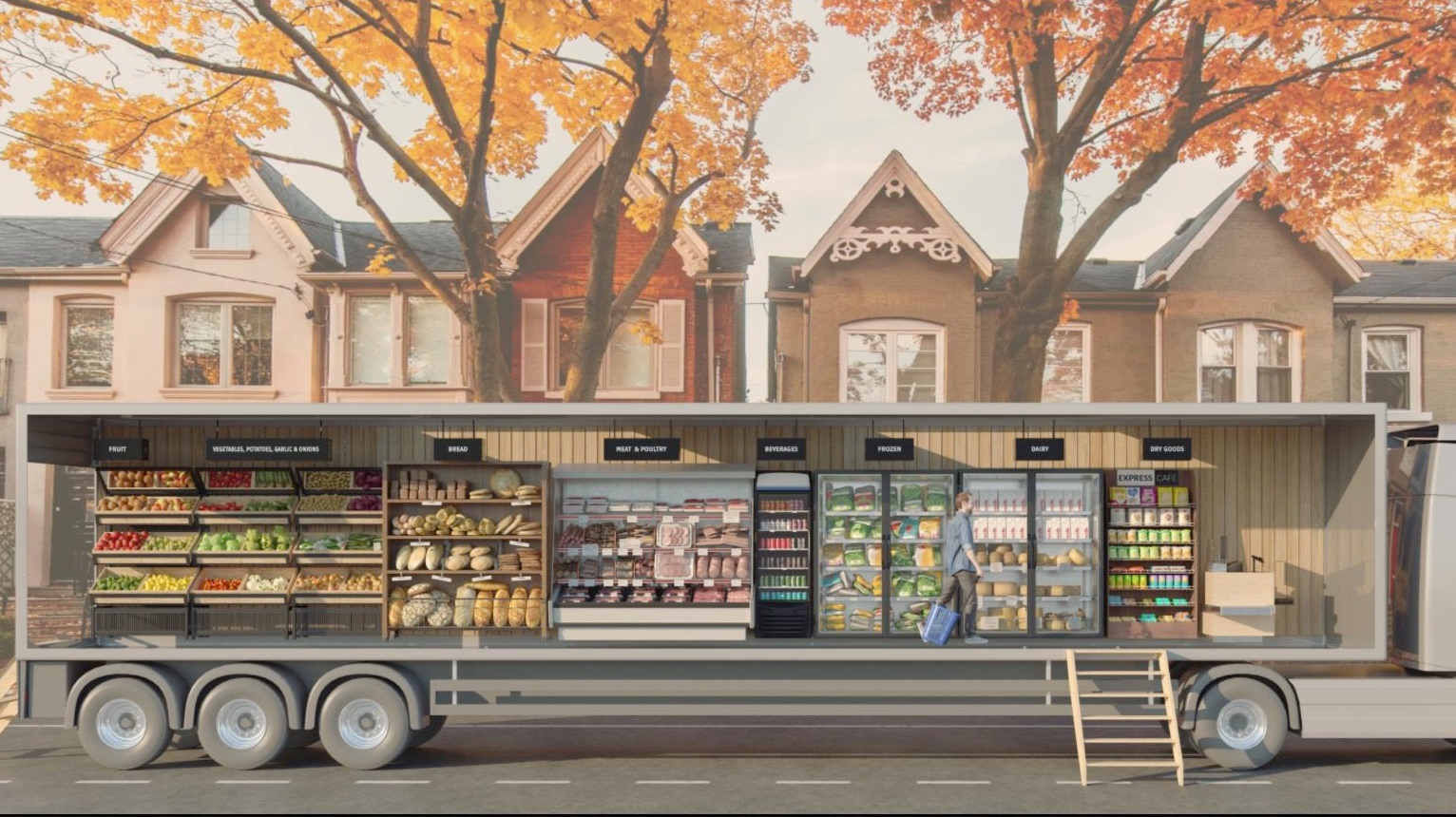 Grocery Neighbour
While mobile grocery stores aren't a new phenomenon, Grocery Neighbour's format demonstrates savvy updates that address pandemic shopping concerns. When parked, the trucks have two open doors for a semi-al fresco environment (believed to reduce the likelihood of viral transmission). Only five shoppers are allowed onboard at one time, and they each have five minutes to choose their food from each department. These departments are arranged in a line, providing a clear route for consumers to practice social distancing as they shop.
The shopping trolleys have also been designed to support social distancing. They're fixed to a track that runs down the centre of the truck. Not only are they sanitised after each use, but they also form a physical barrier between shoppers for fail-safe social distancing.
Grocery Neighbour will launch this summer with three trucks in Toronto, with two to follow in the US. Customers will be able to download an app to receive notifications on when the market visits their neighbourhood, blending the convenience of online grocery delivery with the freedom to choose one's own products.
Founder Frank Sinopoli is betting that the format will resonate with high-risk shoppers who don't want to rely on delivery, such as elderly consumers. He also notes the format's potential to increase access to fresh food in areas without a local supermarket.
For more on next-gen supermarkets, see Groceryshop 2019, Last Mile: Retail Delivery Focus and Supermarket Trends: Eco Excellence.