Coronavirus Habits Drive Up Bottled Water Sales
Listen
Despite backlash against plastic waste, bottled water sales have boomed during the pandemic. While emergency stockpiling stoked an initial uplift, sales are likely to remain elevated as consumers will likely choose plastic bottles when eating out for plastic's perceived antiviral protection.
Coronavirus Habits Drive Up Bottled Water Sales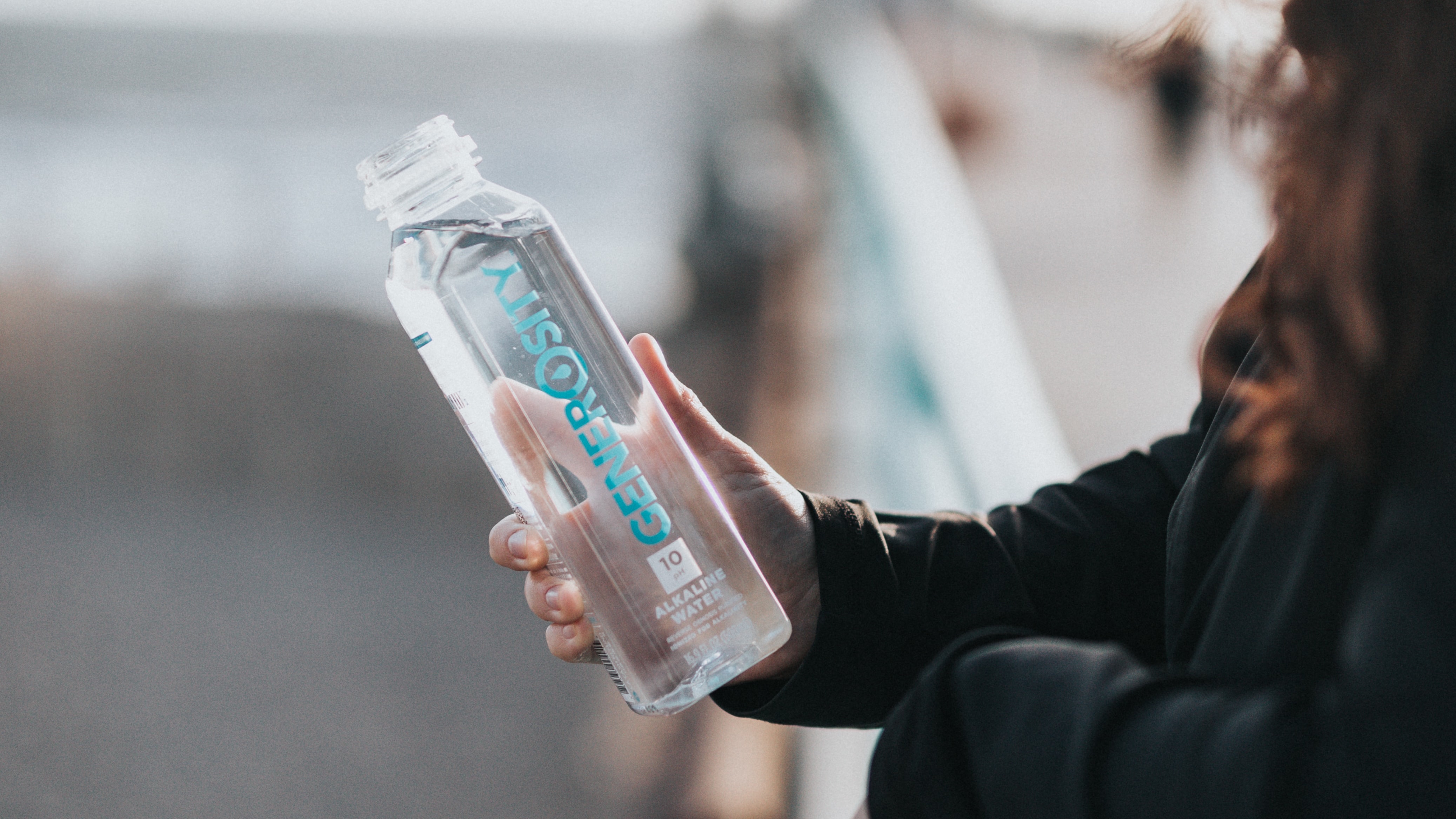 Sales of plastic water bottles increased in the US and UK during the pandemic
US sales of bottled water ballooned 52.5% between late February and mid-March, when Covid-19 fears began to grip consumers (Cowen, 2020). Alongside plain bottled water, panic purchases drove sports drink sales up by 38%, and sparkling water sales 28% (Cowen, 2020).
In the UK, sales of value-added water rose from mid-March through June 2020, with alkaline water brand Actiph seeing a 1,000% increase on Amazon and a 300% rise on smaller online retailers (Gov.uk, 2020). Post-lockdown, the UK bottled water market is predicted to see a compound annual growth rate of 8.2% until 2025 (Statista, 2020).
Analysts also predict the sector will see a permanent uplift as hotter weather becomes the UK norm. This trend began in the summer of 2018 (an abnormally hot one), when sales of plain, fruity and functional bottled waters grew by 7% (Zenith Global, 2019).
Despite rising sales, forward-thinking companies continue to limit bottled water's reach in an effort to eliminate plastic waste. As we reported on The Brief, PepsiCo, Coca-Cola and Keurig Dr Pepper formed a taskforce in 2019 to develop fully recyclable plastic bottles. This project has renewed resonance as consumers and retailers rely on single-use plastics as a protective barrier against viral contamination during the outbreak.
Other companies, like UK online supermarket Ocado, temporarily suspended bottled water sales after noting that lugging heavy packages of water bottles slowed down deliveries. Meanwhile, Nestle is considering selling off its plain, non-imported bottled water brands – suggesting that future consumers will choose value-added bottled beverages as an indulgence.
To better understand how the pandemic has changed food routines, see Covid-19 + Food and FMCG + Covid-19. For more on future drinking habits, see The Future of Soft Drinks.