Contactless Delivery, via Man & Machine
Published 24 February 2020
Contactless Delivery, via Man & Machine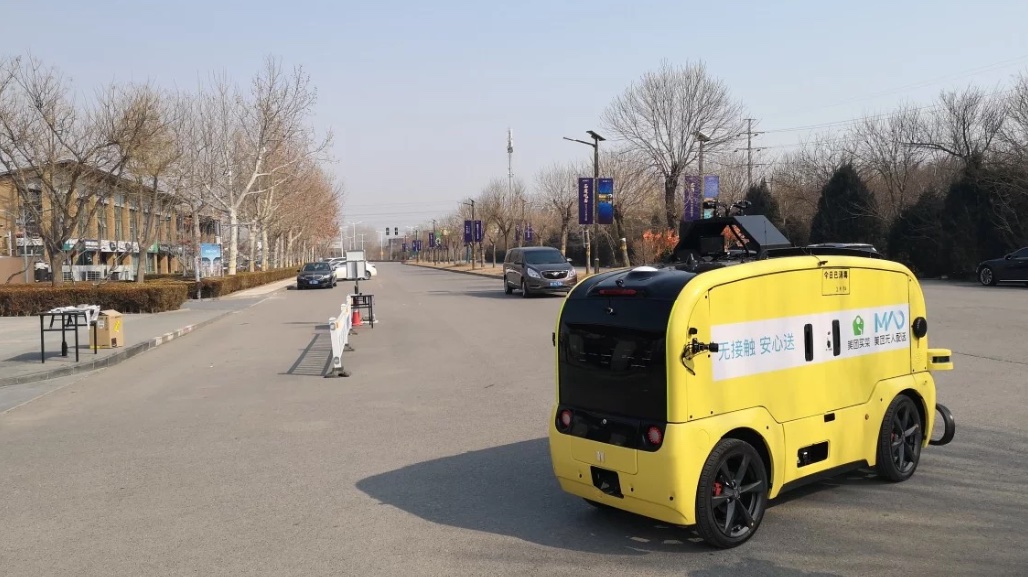 Meituan Autonomous Delivery Vehicle
But with new safeguards in place, delivery – previously a habit adopted largely by solo diners – is on the upswing, as many Chinese remain stuck indoors. Delivery provider Meituan reports a 70% increase in orders for five or more since the outbreak began.
Most couriers now carry cards verifying that they, along with the employees who cooked and packed the food, have had their temperatures checked. Meituan and chains including Yum China brands KFC and Pizza Hut have all introduced contactless delivery, meaning (with some variation among companies) that the courier delivers to a customer-specified location, then waits at a distance until it's picked up.
Potentially negating the need for these precautions in future, several companies are deploying drones, robots and autonomous vehicles. E-commerce giant JD.Com is using autonomous vehicles to deliver medical supplies and groceries in Wuhan, while Meituan has started bringing groceries to some Beijing customers via compact self-driving shuttles – the first time it's put these unmanned vehicles on public roads.