Bompas & Parr Predicts Six Experiential Food Trends for 2022
Published 19 January 2022
In Bompas & Parr's new Imminent Future of Food report, the UK experiential design studio conjures up six enticing food trends for 2022. We summarise the key takeaways, including self-hypnosis-driven dining experiences and digital canapés in the metaverse.
Bompas & Parr Predicts Six Experiential Food Trends for 2022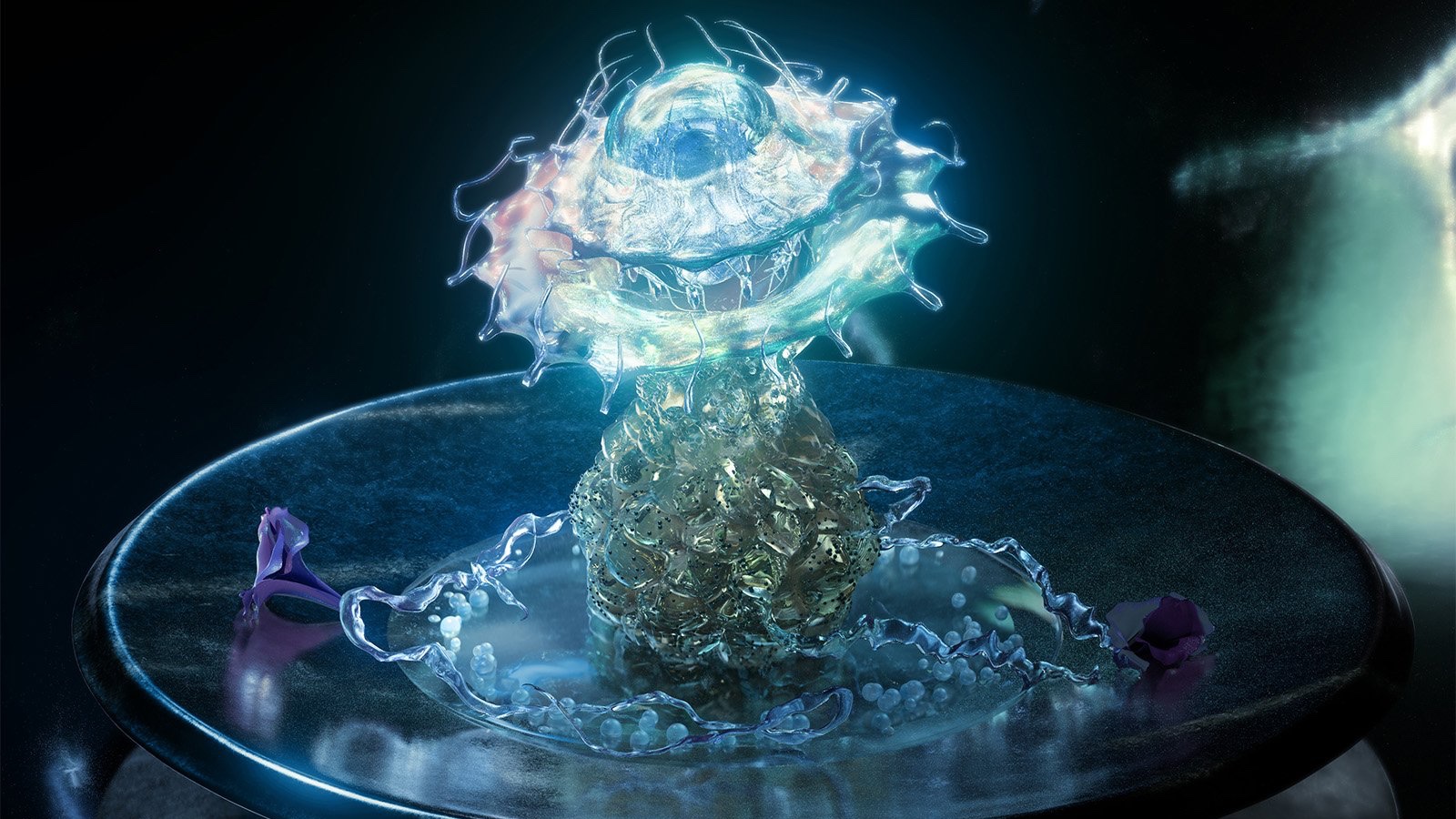 Bompas & Parr
Hypnotic Dining: Bompas & Parr predicts that self-hypnosis – the ability to put yourself into a trance-like state that distorts reality – will enter the dining experience. Diners will be instructed how to hypnotically alter their surroundings, and even the taste of their food. Imagine sweetening or adding salt – a healthier, virtual salt – to a dish.


The Food Metaverse: In collaboration with Canadian NFT platform Artcryption and US creative agency MA+Creative, Bompas & Parr explores the potential of food and beverage in a digital environment. In addition to generating a bank of Digital Canapés, the design studio envisions consumers tapping into the metaverse to access personalised virtual depositories of food memories and recipes.


Geophagy for Health: Bompas & Parr posits the potential of consuming mineral-boasting soils. It's developing geophagy-based dishes – a miniature version of Mont Blanc on your plate – enriched with vitamins, and predicts culinary soil excursions with expert "earth sommeliers".


Dates, Dates, Dates: Bompas & Parr anticipates that dates' popularity will explode around the world. This blooming interest will result in the proliferation of date honey, date bites, and elevated packaging on supermarket shelves globally.


Road to Excess: Post-pandemic consumers will take a hedonistic attitude towards food and beverage. Bompas & Parr imagines a playful upheaval of everyday reality through the theatrical transformation of products – think artfully folded ham and architectural cheeses served with wine in giant goblets.


Tea is the New Coffee: With its meditative rituals and dynamic flavours, tea will arouse global excitement, Bompas & Parr suggests. Read Tea 2022: Sector Outlook for how tea brands are drumming up interest among luxury-seeking consumers.
For our predictions for the year ahead in food and drink, see 2022: Look Ahead – Food & Beverage. Meanwhile, read Bompas & Parr: Top Three Experiential Christmas Trends 2020 to find out how the design studio reimagines Christmas.