Americans Are Embracing Plant-Based Milk
Empty supermarket shelves in spring 2020 nudged many consumers to sample plant-based milks, and recent data from US analytics company Morning Consult suggests these one-off purchases are converting into habits. It's a move that bolsters the business case for marketing plant-based foods to all consumers.
Americans Are Embracing Plant-Based Milk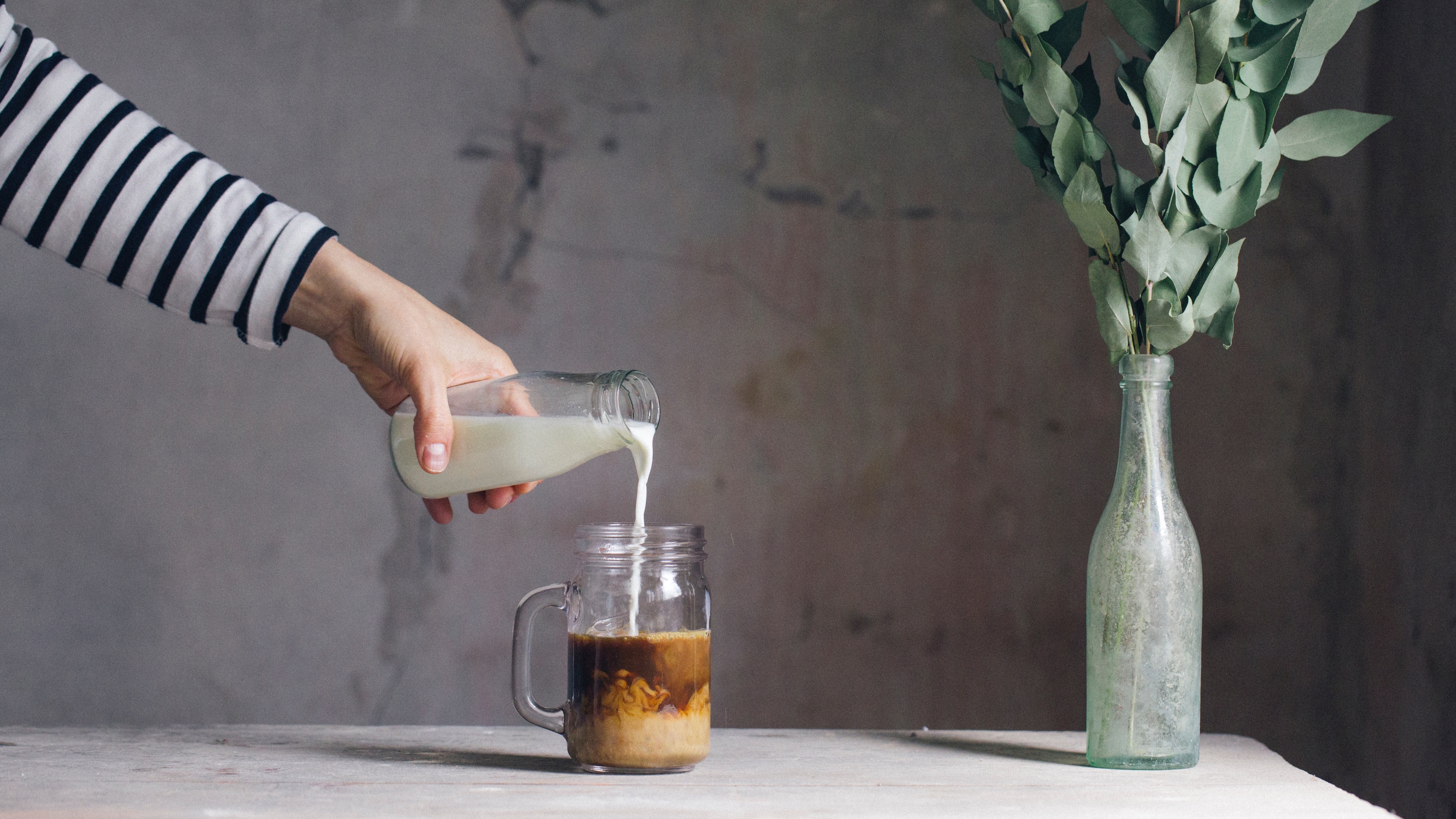 Americans are increasingly drinking plant-based milks
While semi-skimmed (2%) and whole milk remain the most common milks in American fridges – stocked by 38% and 36% of households, respectively – 12% of households now keep non-dairy milks on hand (Morning Consult, 2021). This means alt-dairy is now more popular than non-fat, 1% and lactose-free milks. Of non-dairy varieties, almond milk dominates market share (69%), with coconut (21%), soy (20%) and oat (19%) following behind (Morning Consult, 2021).
For many consumers, non-dairy milks are their introduction to plant-based eating. Two-thirds of Americans have tried a plant-based milk, outstripping the 52% of consumers who have tried a plant-based protein (Morning Consult, 2021). Experts suggest that alt-milk's popularity comes from US coffee chains, like Starbucks and Dunkin' Donuts, adding almond and oat milks to their menus. The presence of non-dairy milk in these chains means the consumption split between consumers in urban and suburban areas, as well as liberal and conservative ones, remains roughly equal. This partnership-driven approach is a tactic that could be replicated by other plant-based companies – see Game-Changing Fast-Food Concepts for early thoughts on partnerships to promote alt-meats.
While these stats suggest that non-dairy milk is moving mainstream, there's still growth potential for brands who push consumption beyond coffee and into realms like baking. Similarly, consumers' willingness to sample non-dairy milks could also translate into an openness to other plant-based foods that slot easily into their diet, like plant-based eggs and cheese.
For more on the state of plant-based products, see Veganism Forecast 2021.