Gone are the days when eco children's clothing meant rainbow yarns and tie-dye T-shirts. Now style and substance take equal billing in the new breed of eco-friendly children's and babywear brands. Stylus highlights the new eco standards and the brands capitalising on 'ethi-cool' appeal.
Little Green Fingers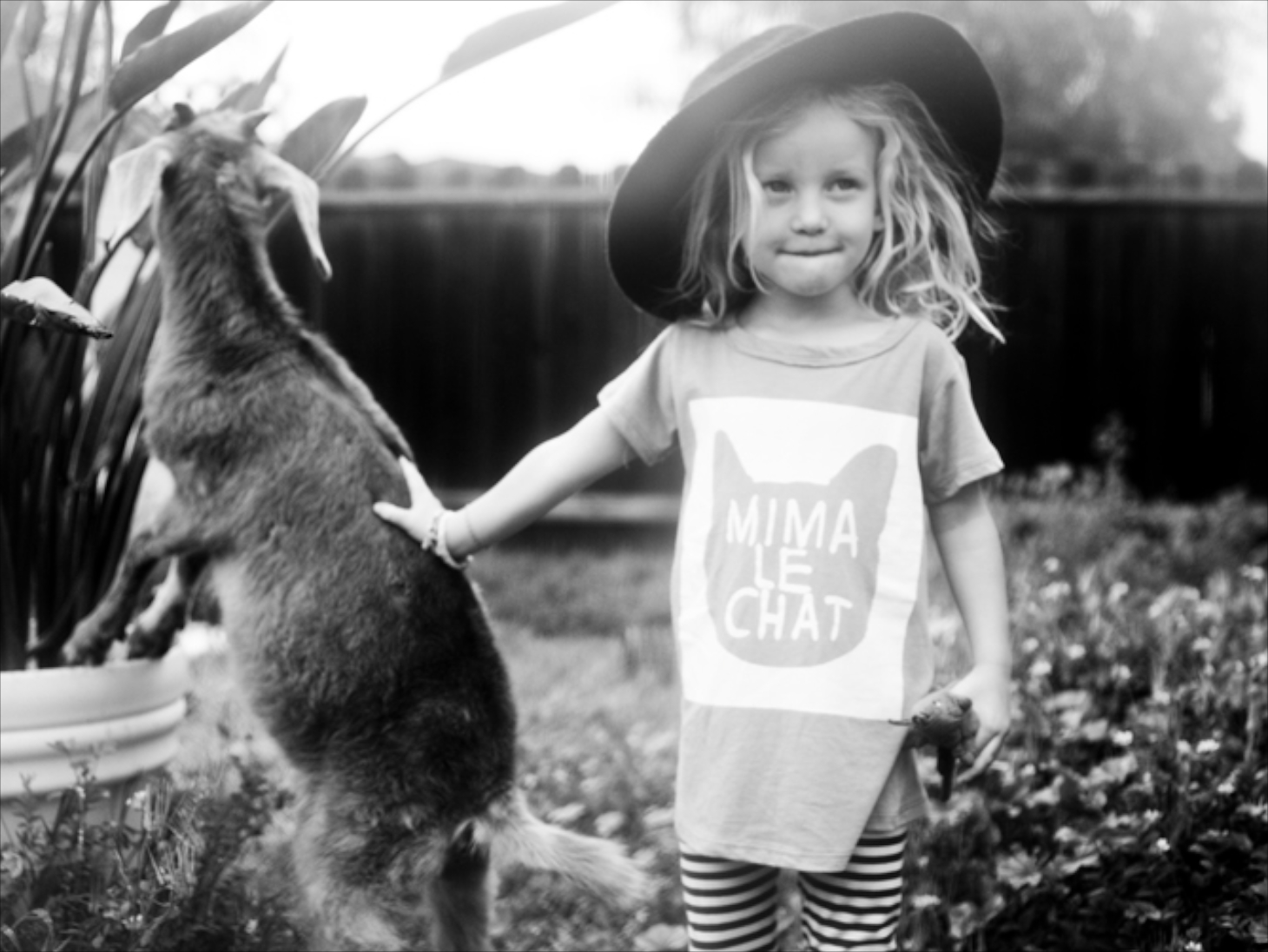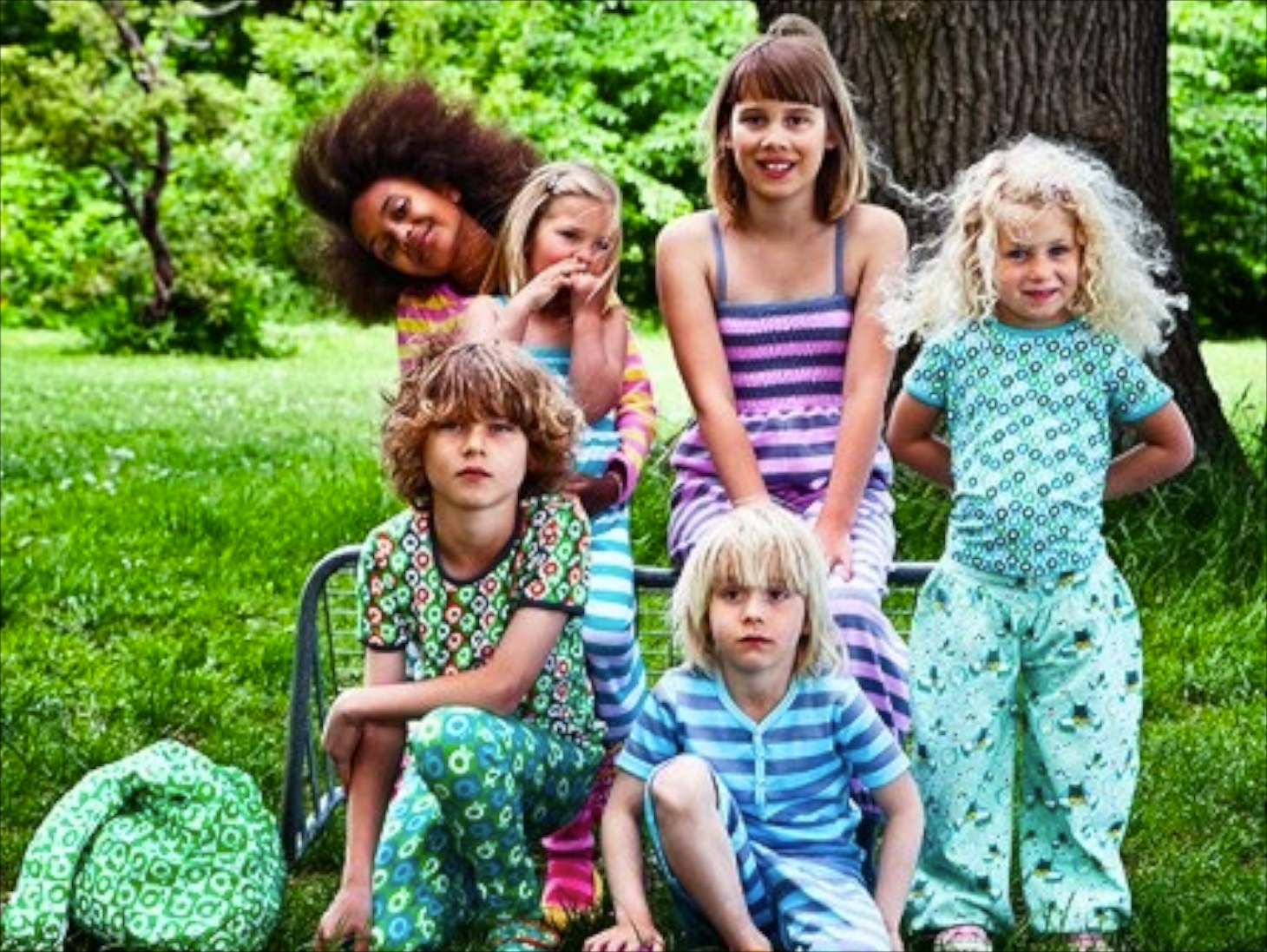 More than any other fashion sector, childrenswear has built on the appeal of organic and sustainable clothing. Today so many baby and childrenswear brands use organic or sustainable fabrics and production techniques that those lacking the credentials find it hard to gain a foothold. Children's delicate skin and the modern mother's concern about chemicals and allergens make sustainable clothing as relevant as homemade organic apple puree.
Asserting that a brand is organic is no longer enough in this increasingly competitive green arena. Certification from respected eco organisation ensures the validity of organic and fair trade claims become key.
The Global Organic Textile Standard (GOTS) is an international organisation comprising soil and environment agencies from the US, UK, Japan and Germany. It is responsible for determining ecological responsibility and licensing and labelling of organic produce. Oeko-Tex Standard 100 is a global testing and certification system for textiles that tests for harmful substances in fabrics and dyes. Brands are able to search for certified textile suppliers as well as becoming certified themselves.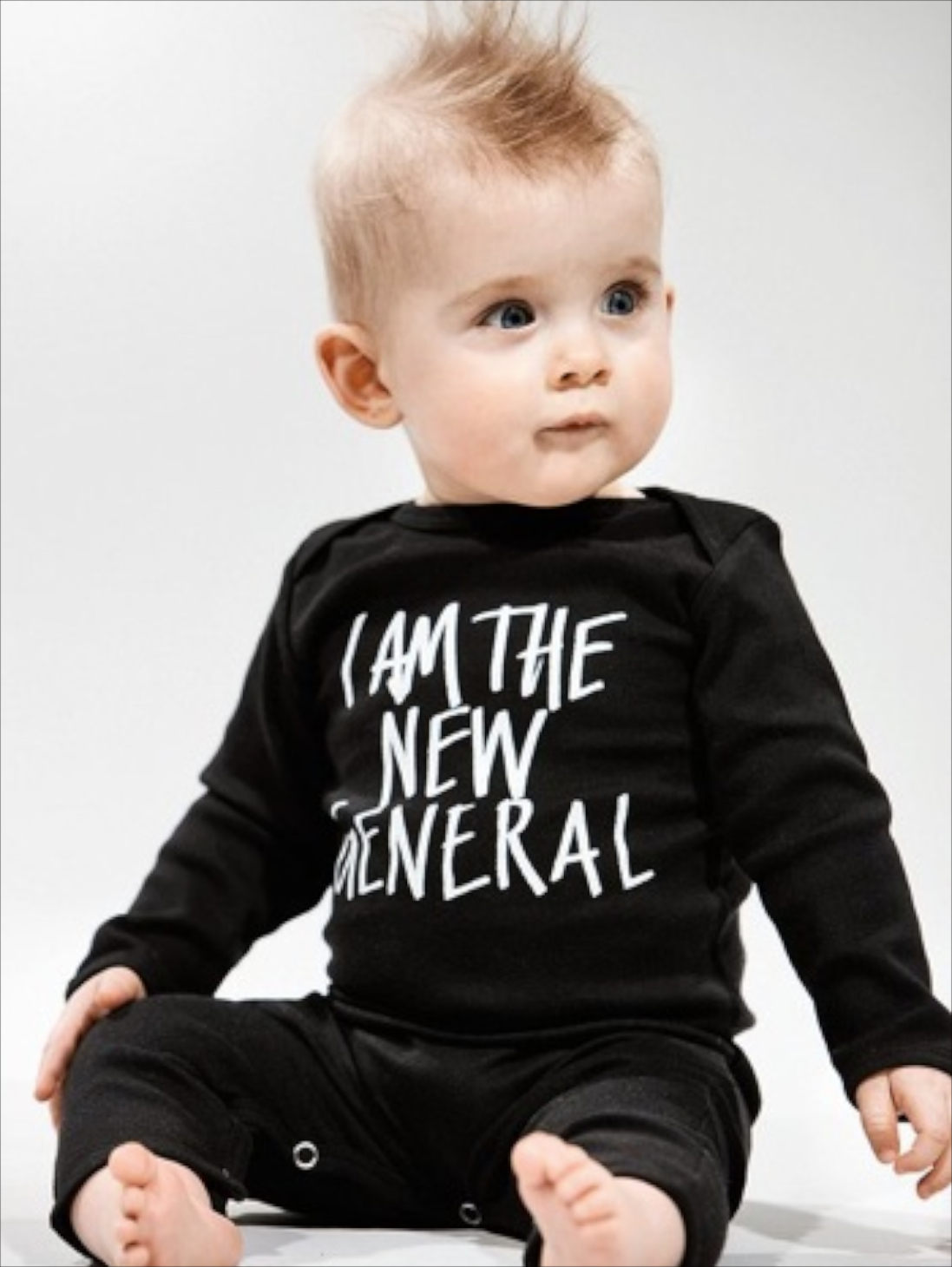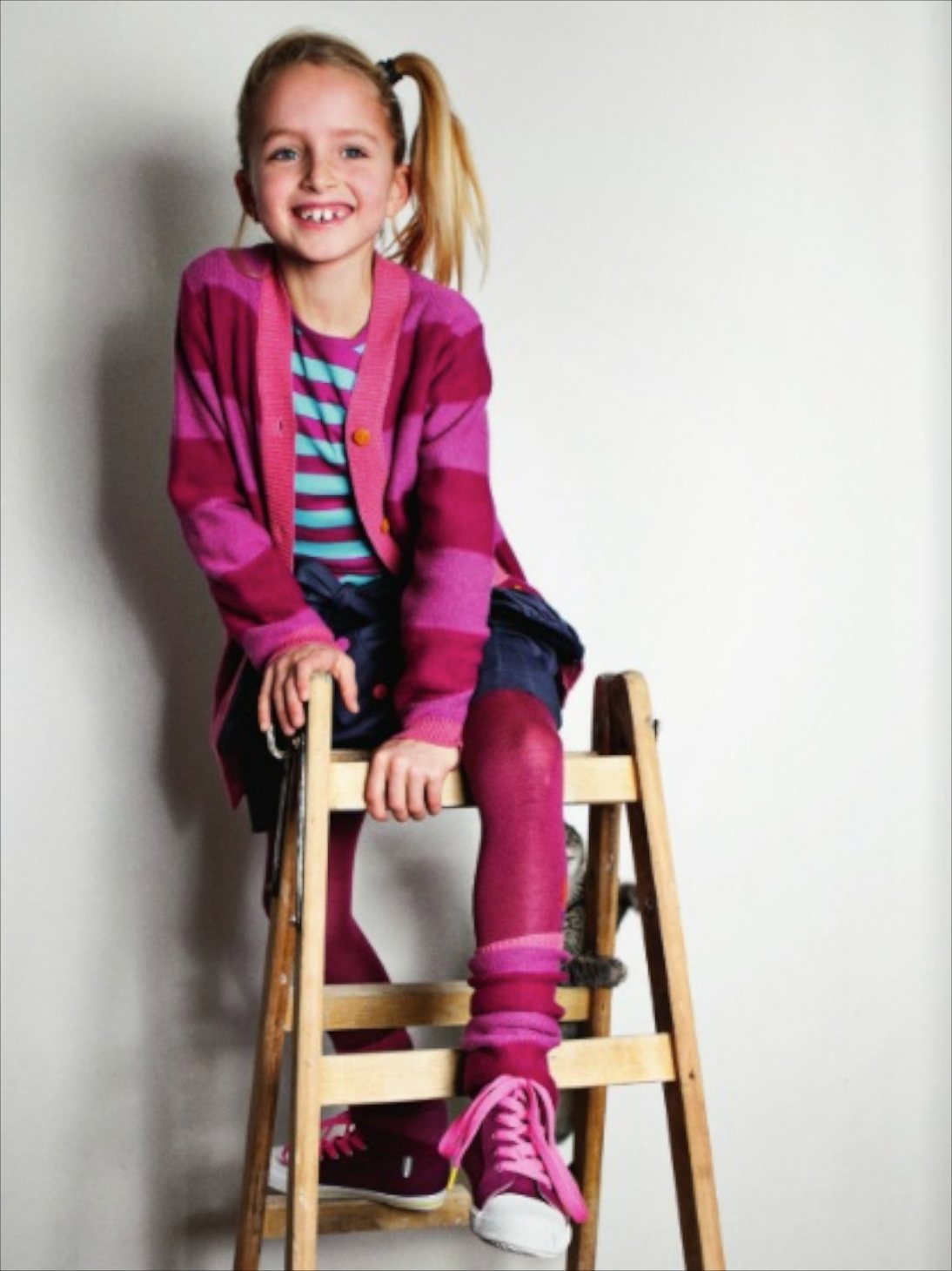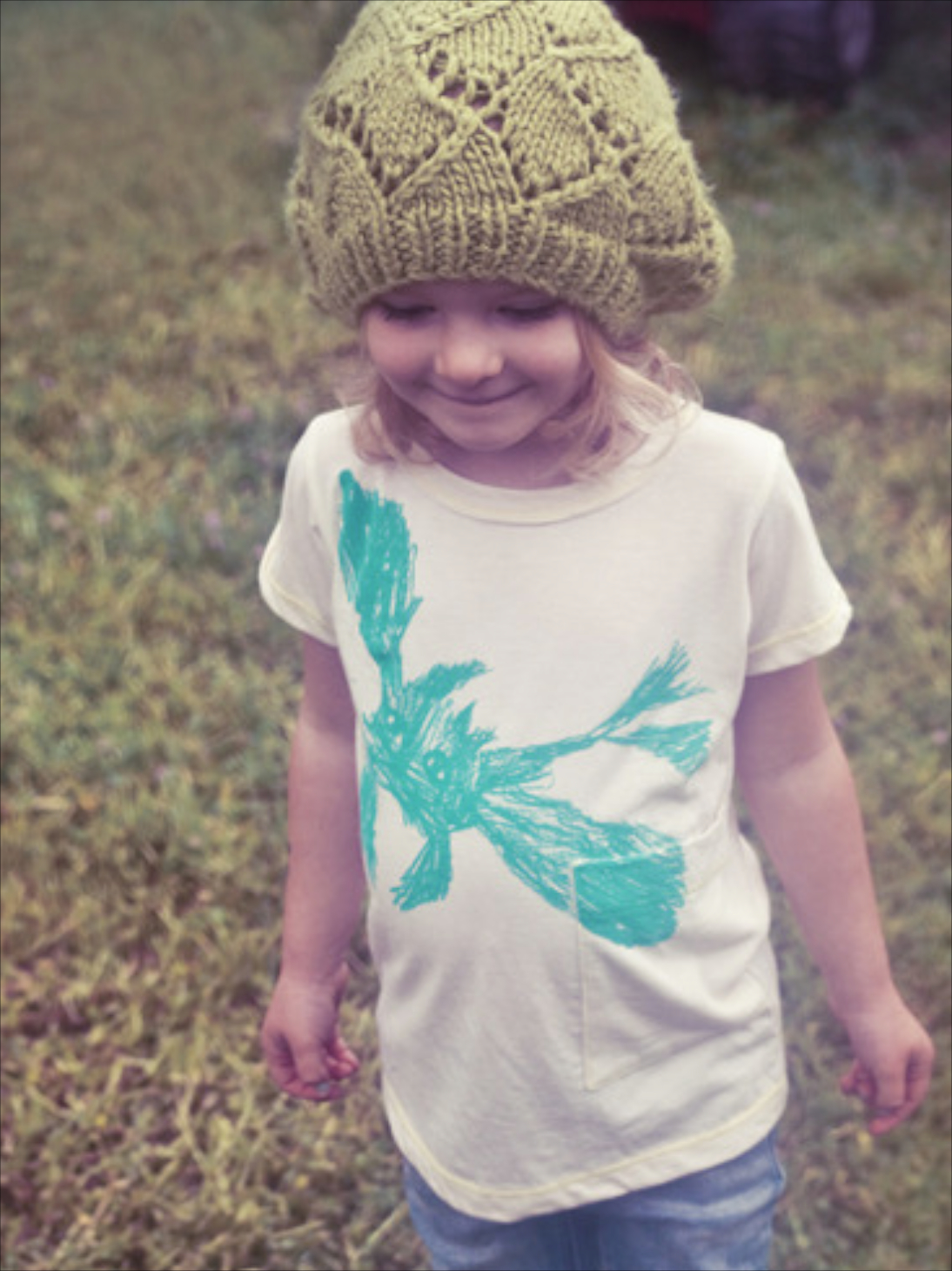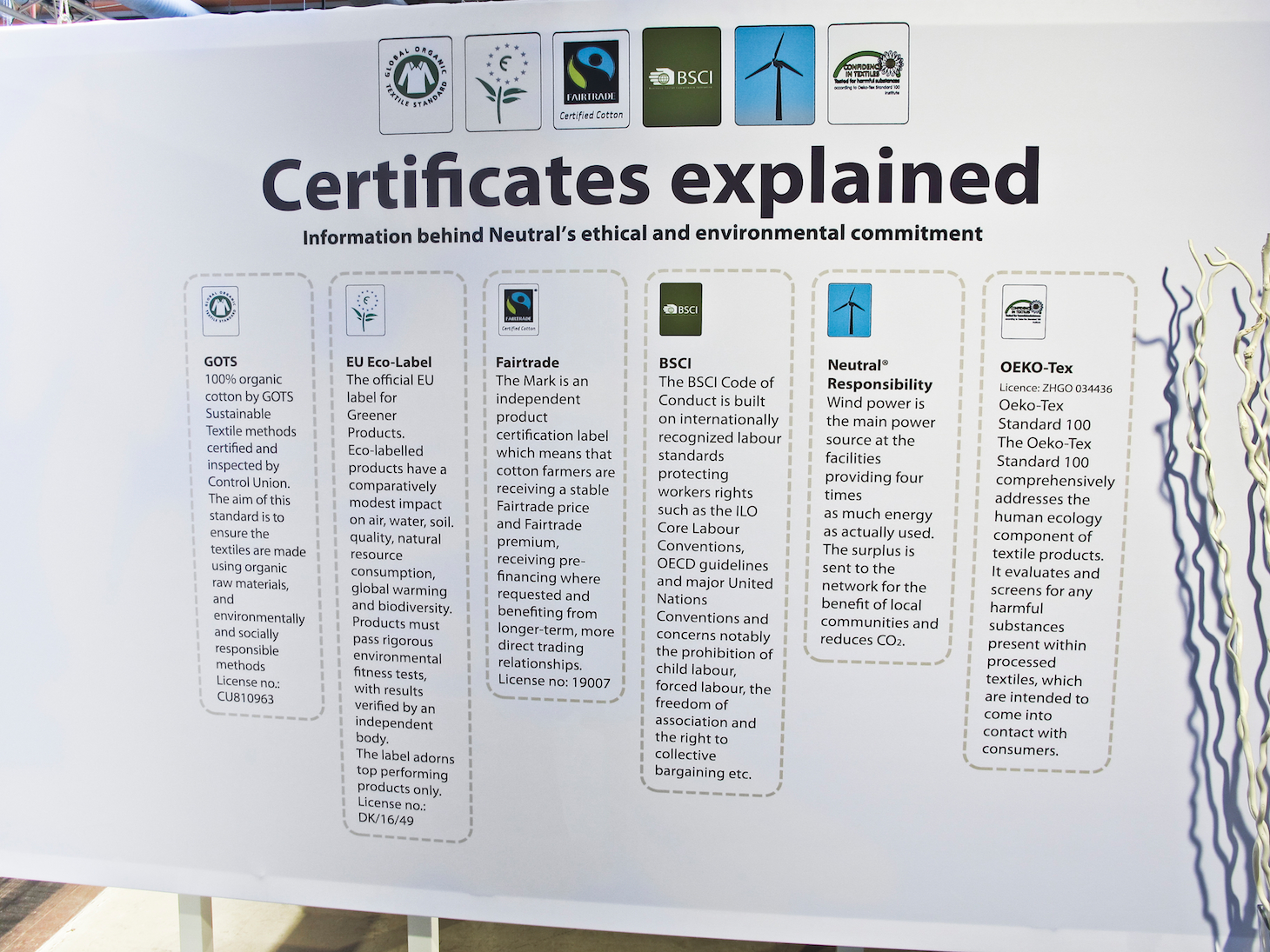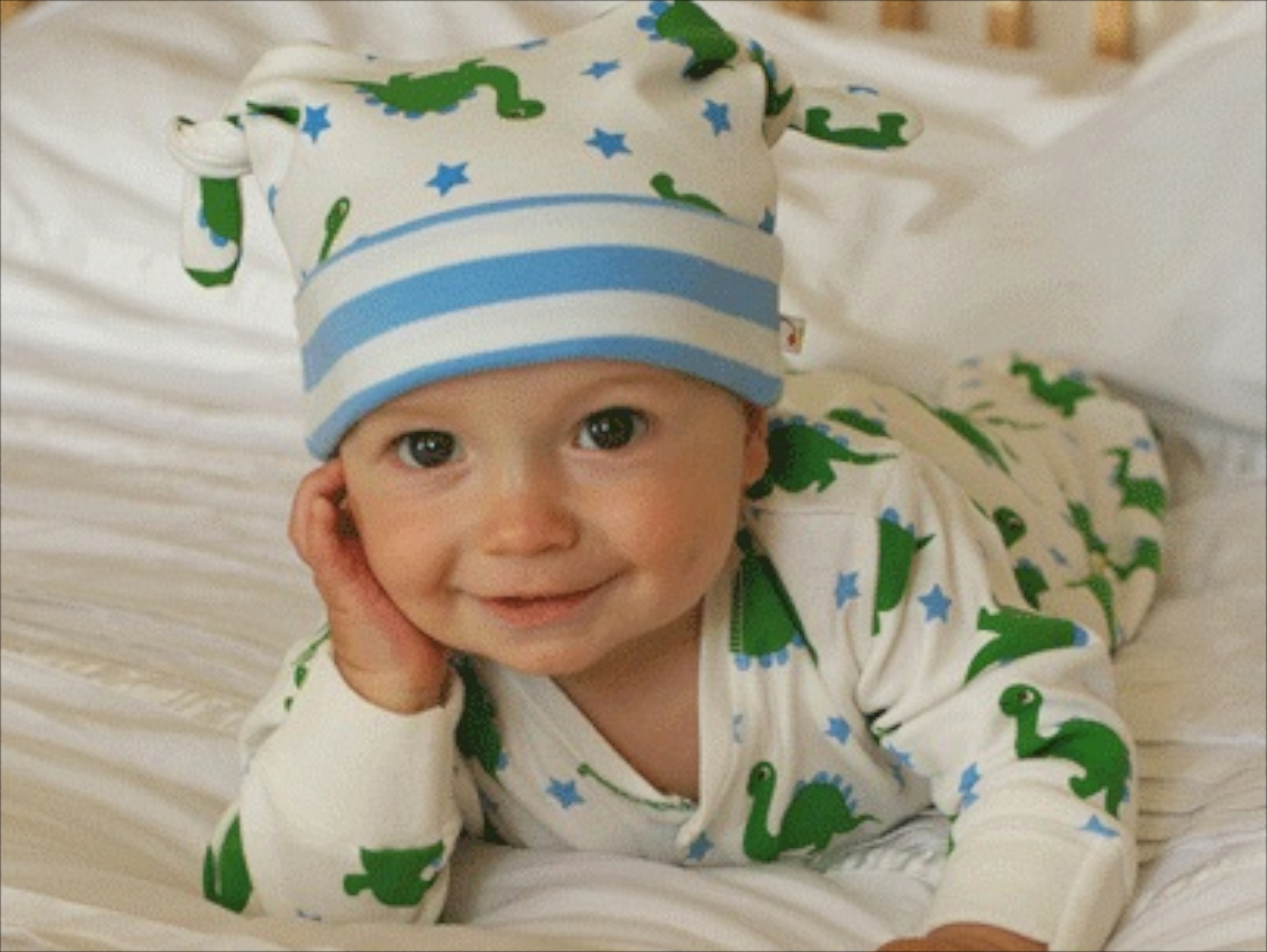 Green Baby
Born out of "the real nappy revolution", Green Baby launched in 1999 producing organic cotton clothing for babies and children, organic skincare and eco products, gifts and toys for the nursery. Green Baby describe it ethos as: "This is much more than a lifelong commitment – what we do here will outlive us all". Green Baby is certified Fairtrade, a key focus for the brand, ensuring all those involved in the production process are given a fair wage, enjoy proper breaks, sanitation and work in a pleasant environment.
Green Baby uses GOTS 100% organic cotton, but also employs dyes free from harmful metals such as mercury. In addition the brand uses recyclable packaging that includes hangers, gift notes and bags. Its "planet friendly" mantra is explicit on Green Baby's branding and website. Organic does not equate to a neutral colour palette at Green Baby – bright prints and stripes are abundant in the designs. Styles such as hoodies, sleeveless puffa jackets and jeans are some of the contemporary styles available alongside dinosaur, shark, star and flower printed cotton basics.
Winner of Best Eco Brand at the UK's Prima Baby Magazine Awards in both 2009 and 2010, Green Baby is sold at John Lewis stores in the UK as well through its website. Babygrows sell from £6.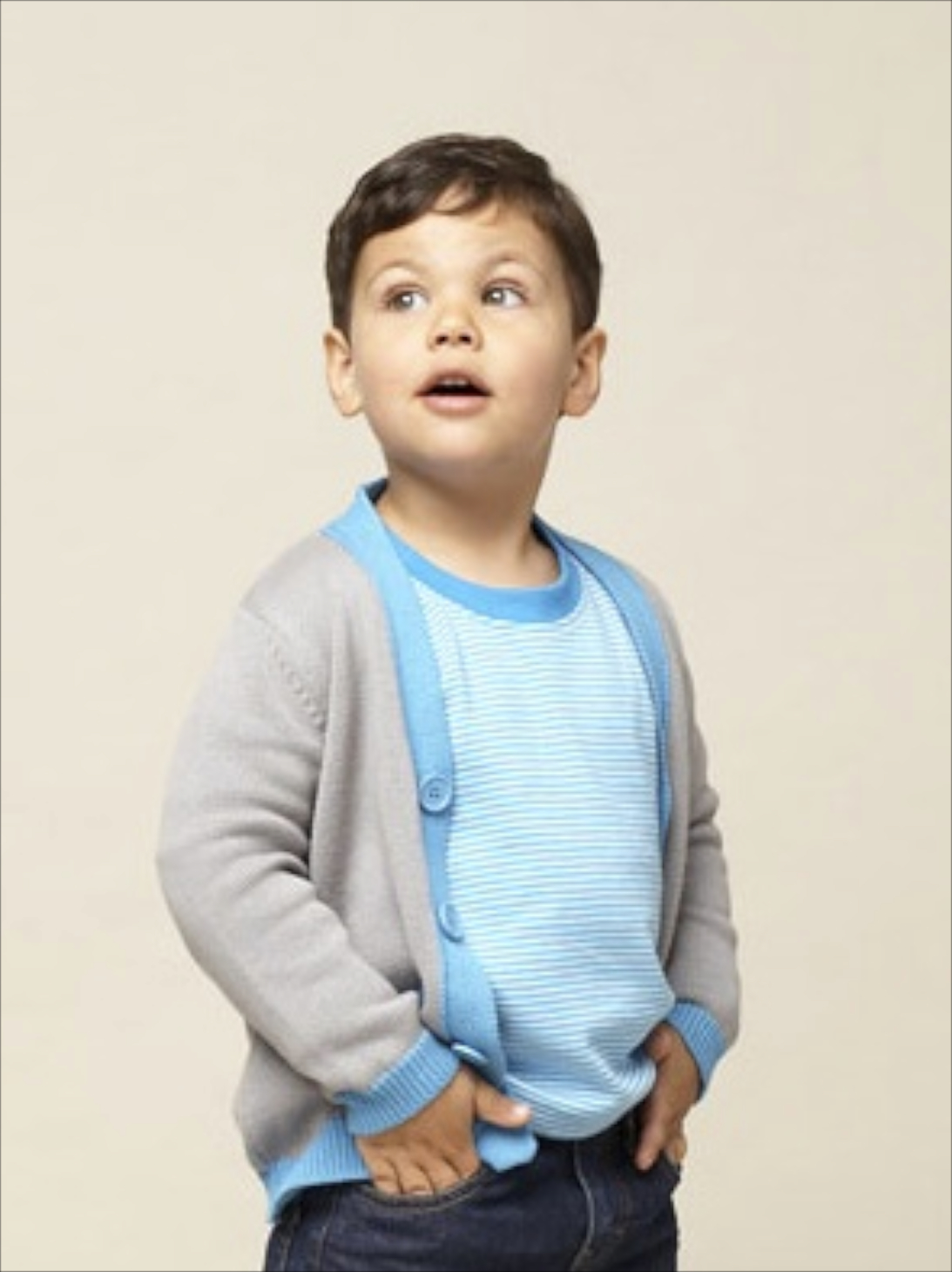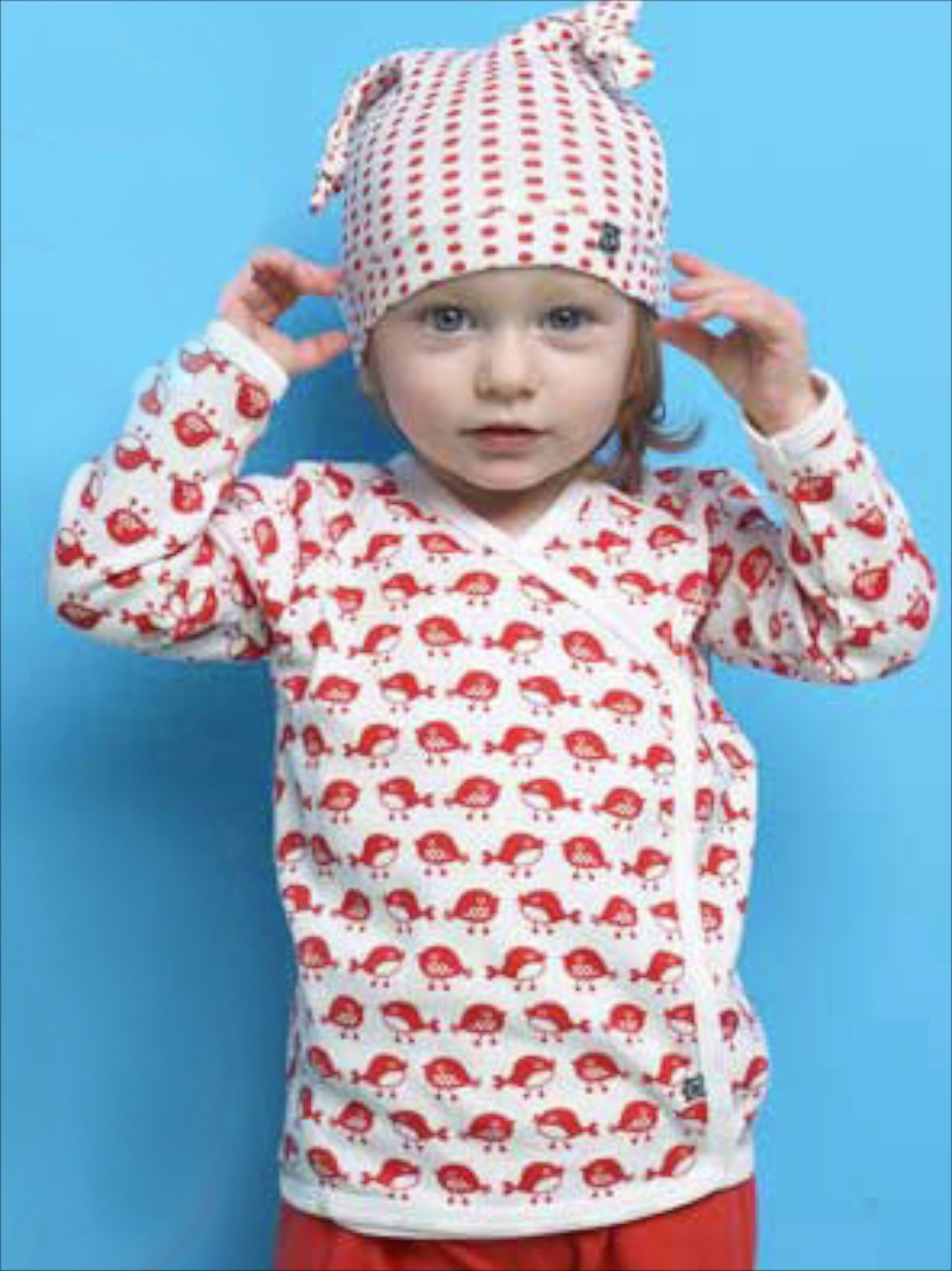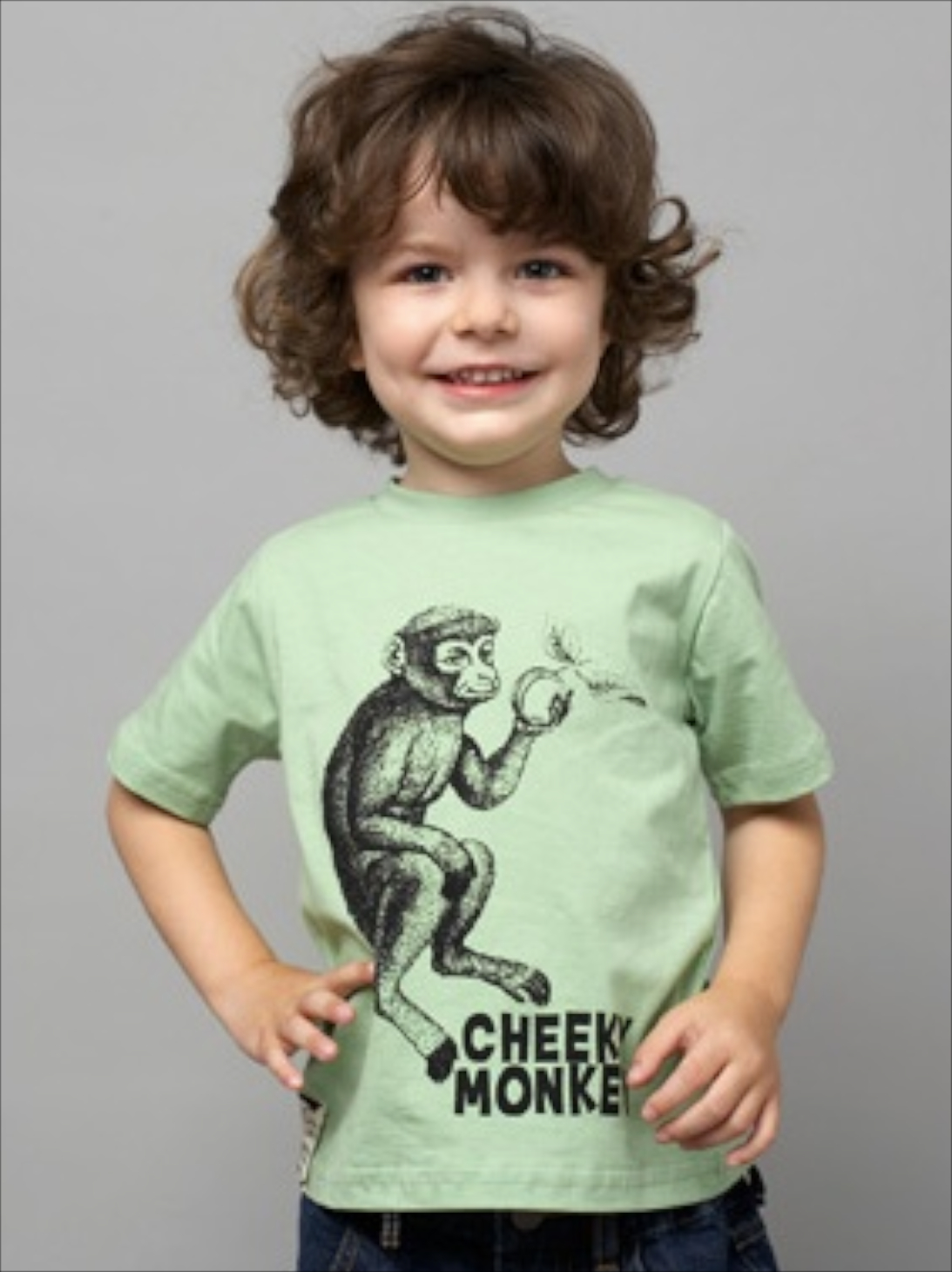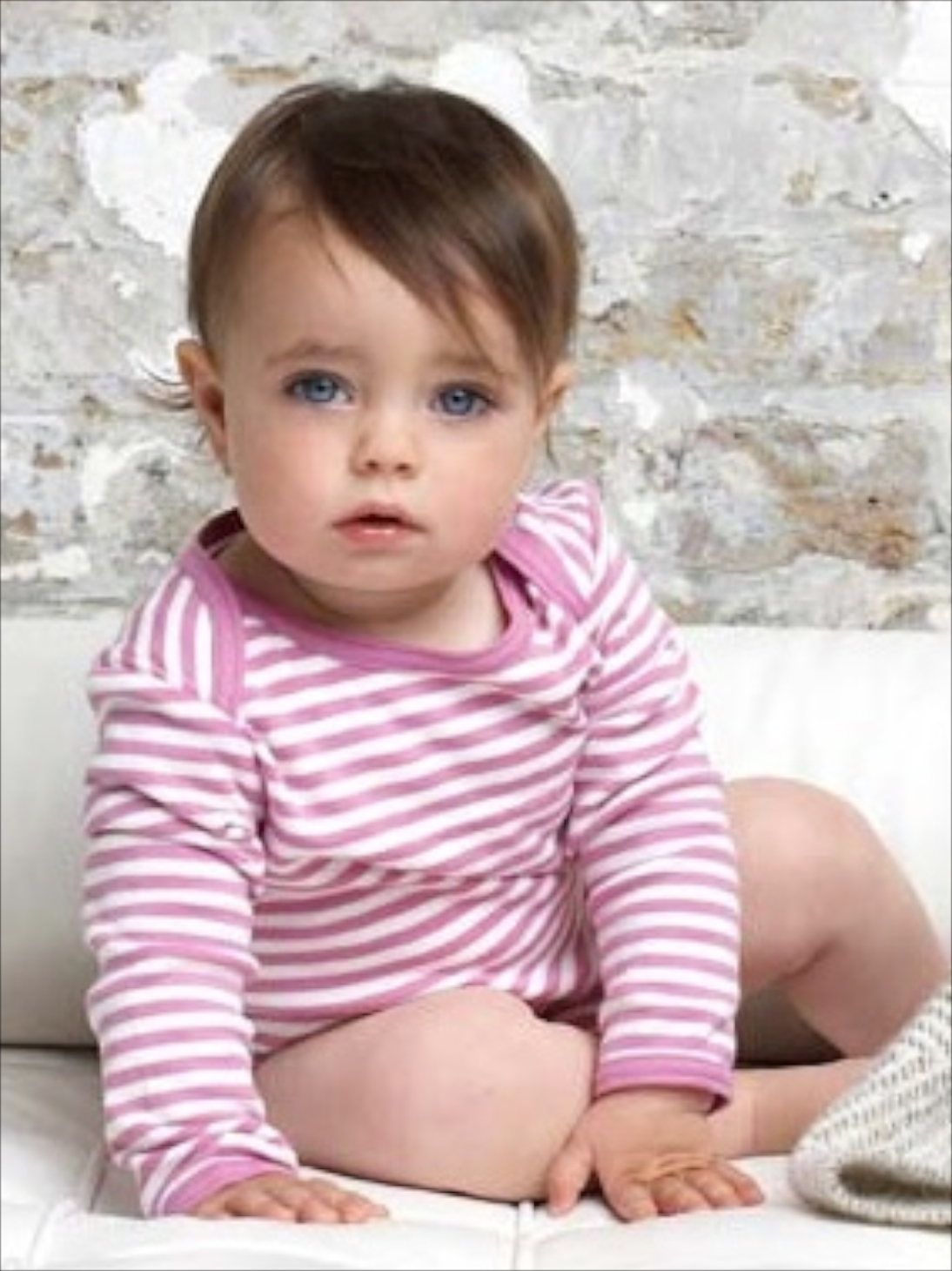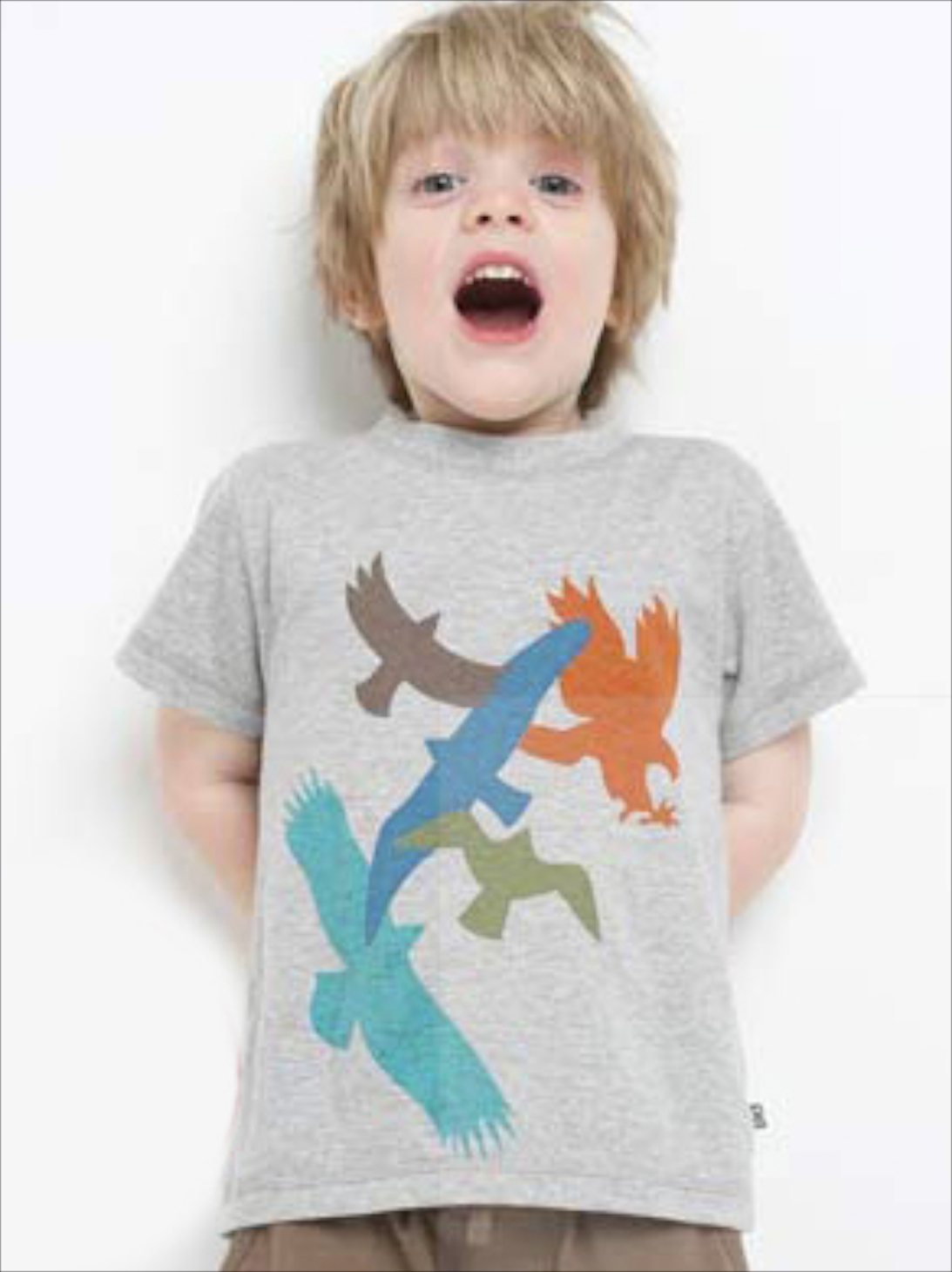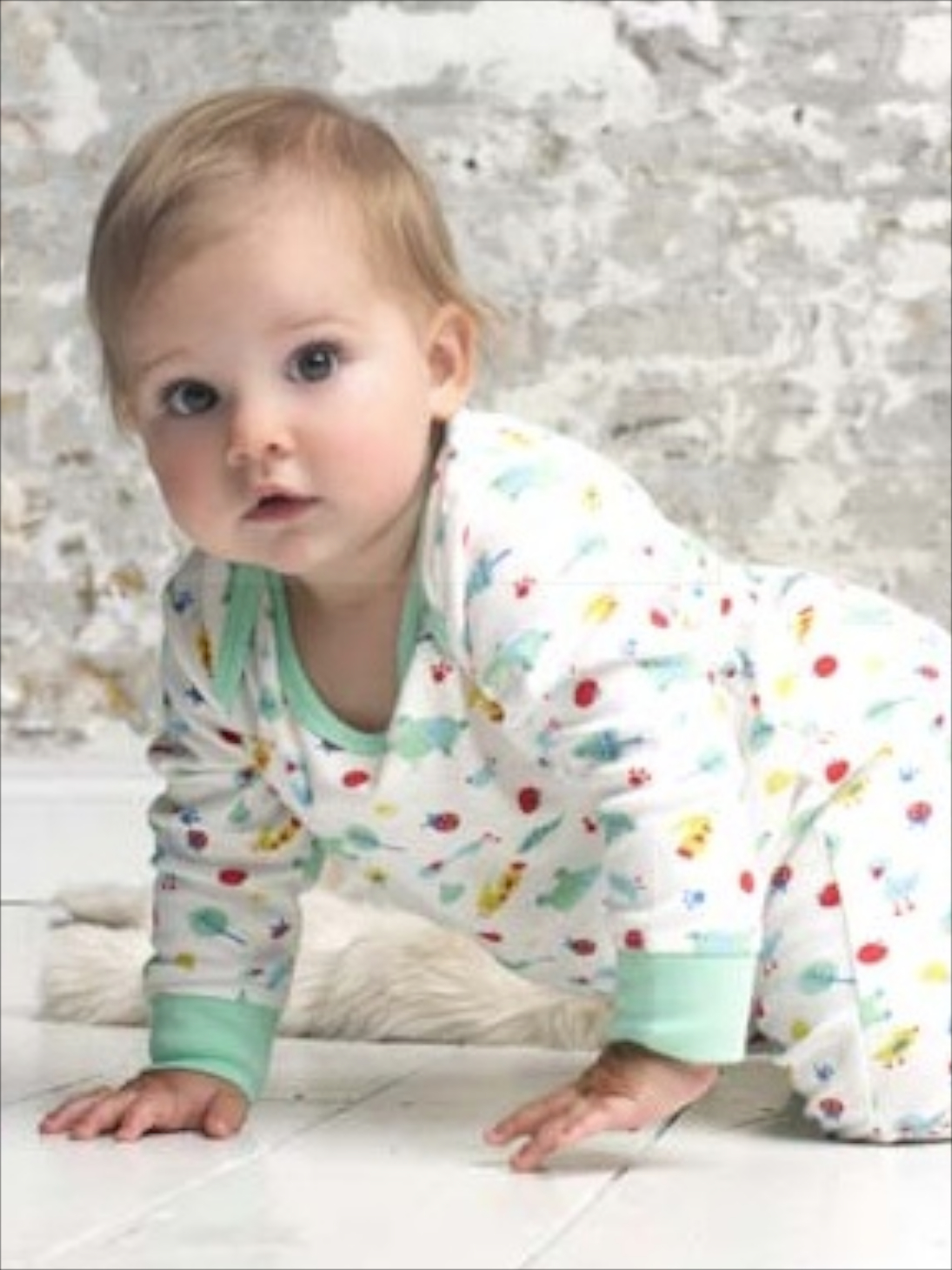 Katvig
Katvig is a sustainable Danish children's clothing brand founded in 2003 by Vigga Svensoon. In the process of sourcing sustainable eco-friendly textiles, Svensoon started to recycle plastic bottles in order to create oil free polyester for children's raincoats. After starting with growing and producing her own organic cotton, Svensoon has since started recycling left over cotton, launching what Katvig deems as possibly 'the most sustainable material ever." This recycled organic cotton or ROC, is a new in Katvig's 2011 collections. As well as producing organic cotton and recycled polyester clothing, Katvig uses biodegradable packaging.
Katvig's aesthetic is bright and fun with retro repeat apple prints and stripes as signature prints. The brand has a green barometer on its website site to show how sustainable the brand is in relationship to its eco goals.
Katvig's stockists are largely in Scandinavia and Europe. Online stockists include Lula Sapphire, Notonthehighstreet.com and Nordic Kids. Prices start at £3.99 for cotton ankle socks.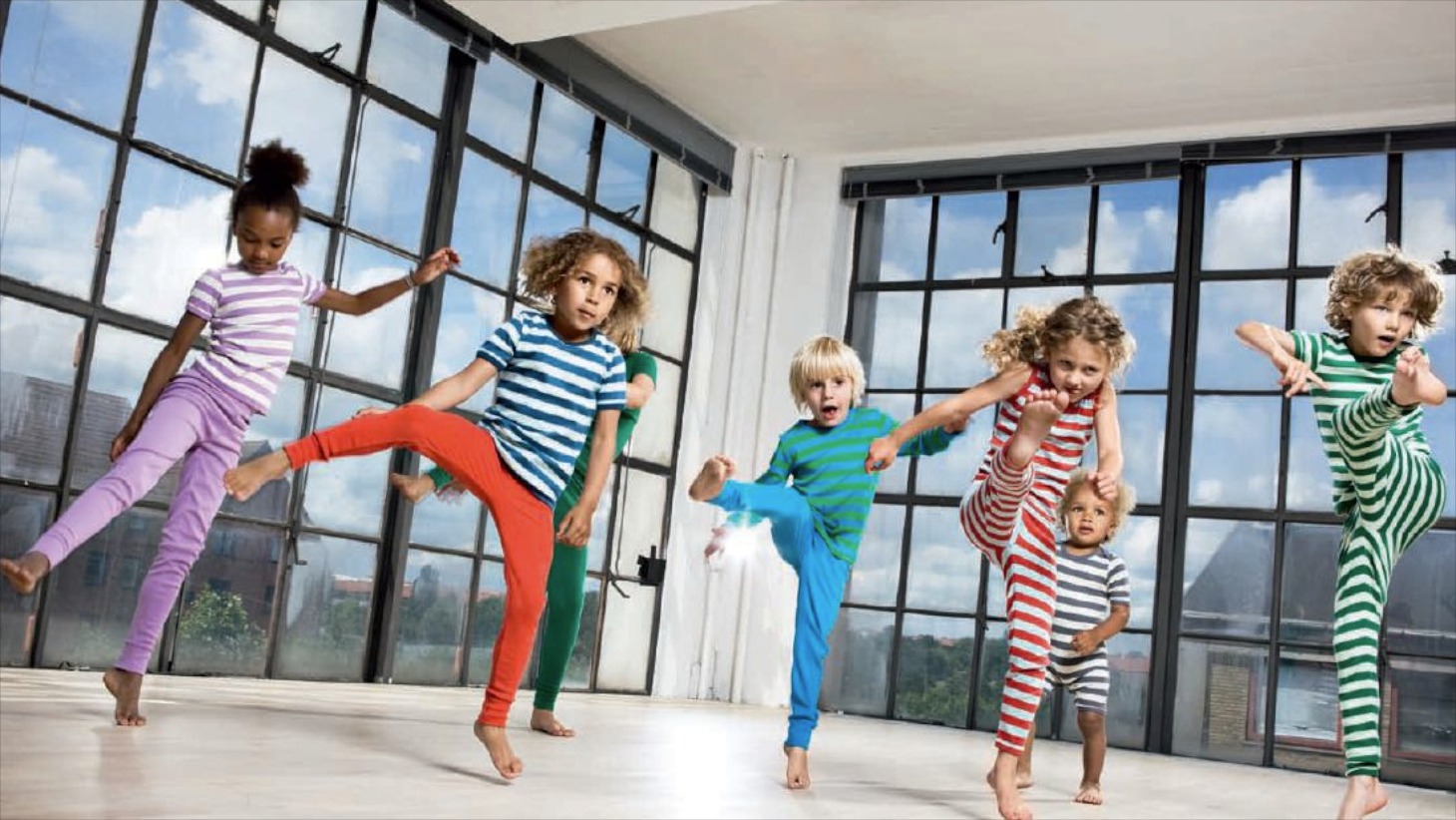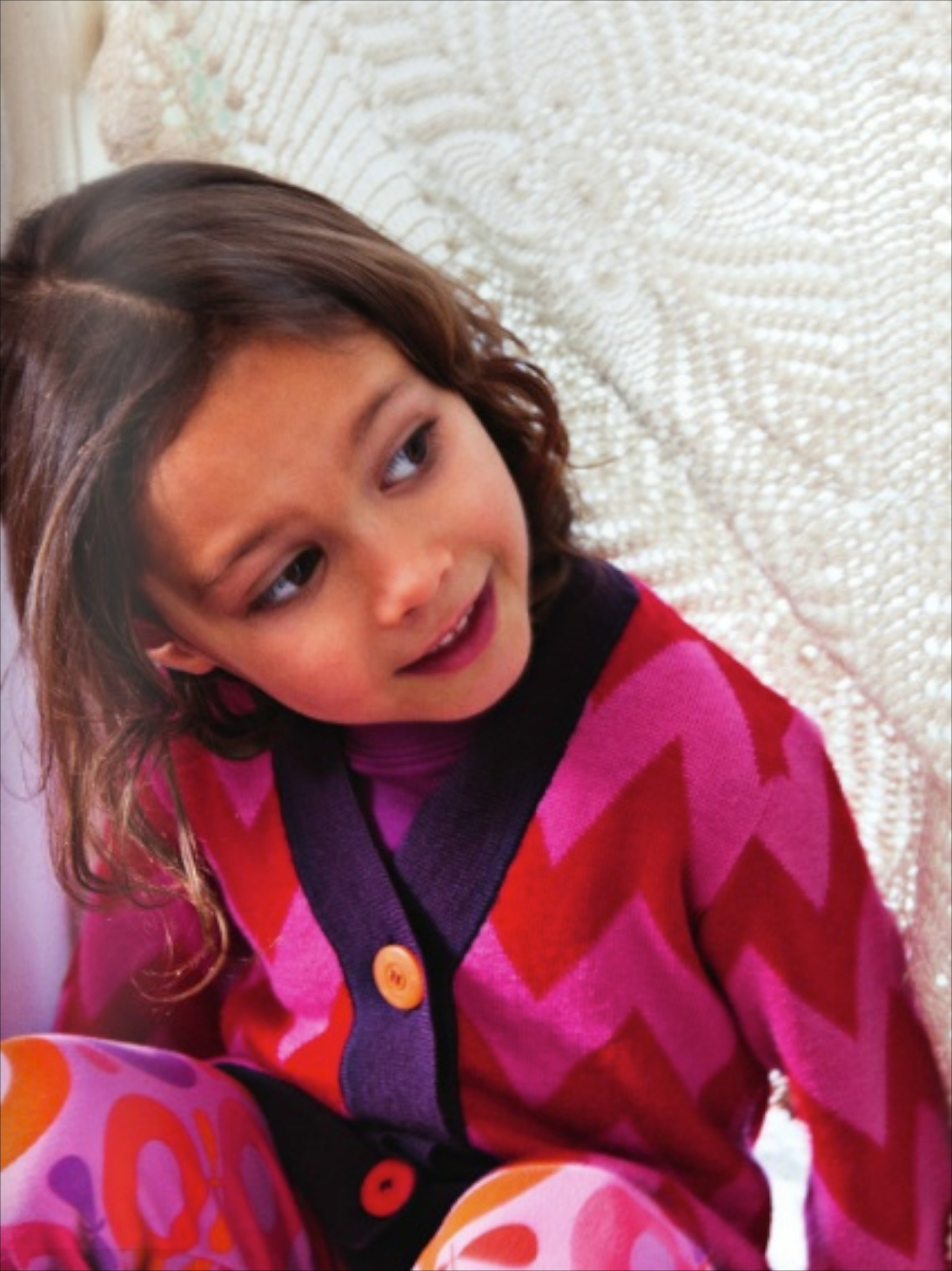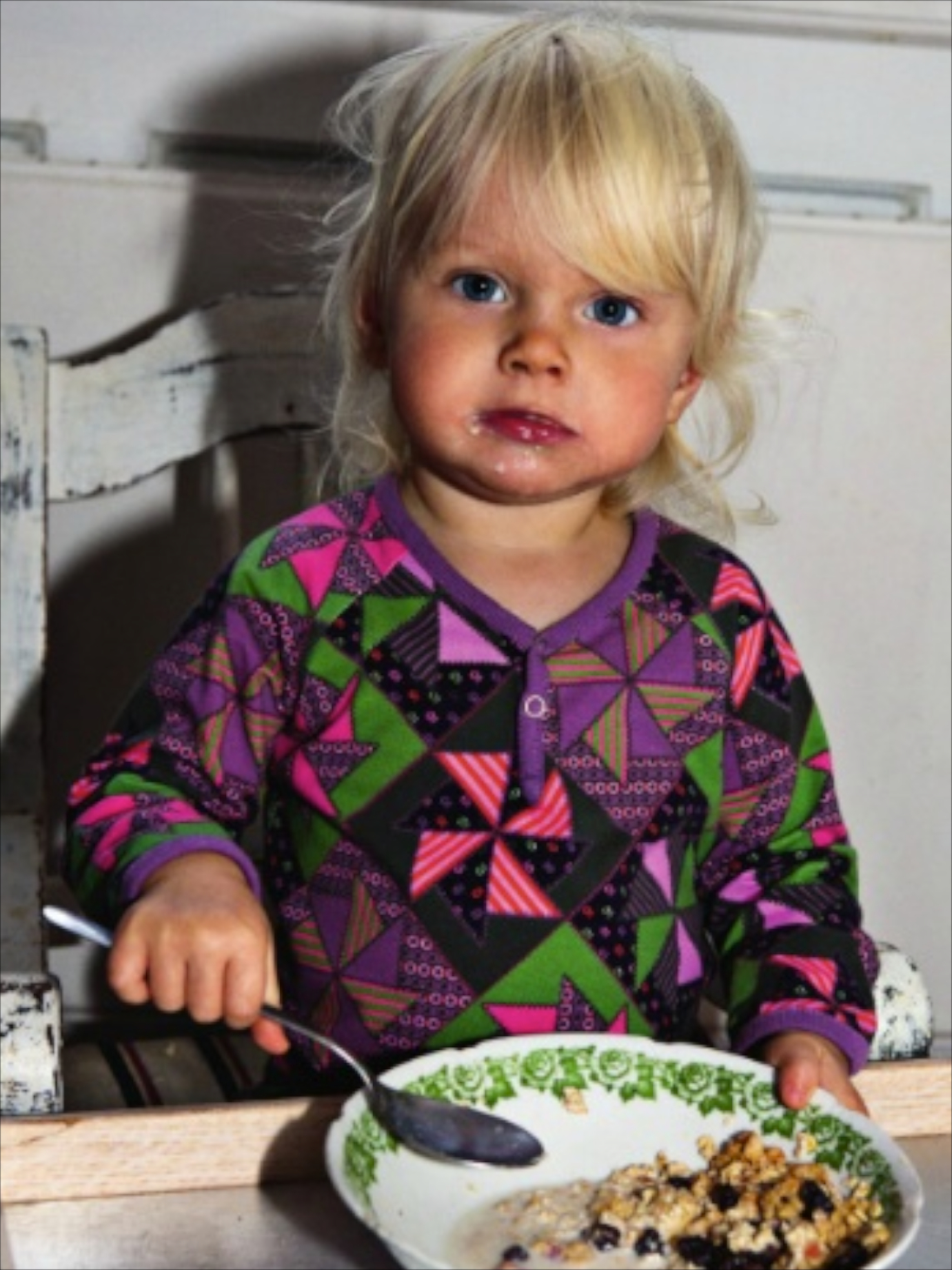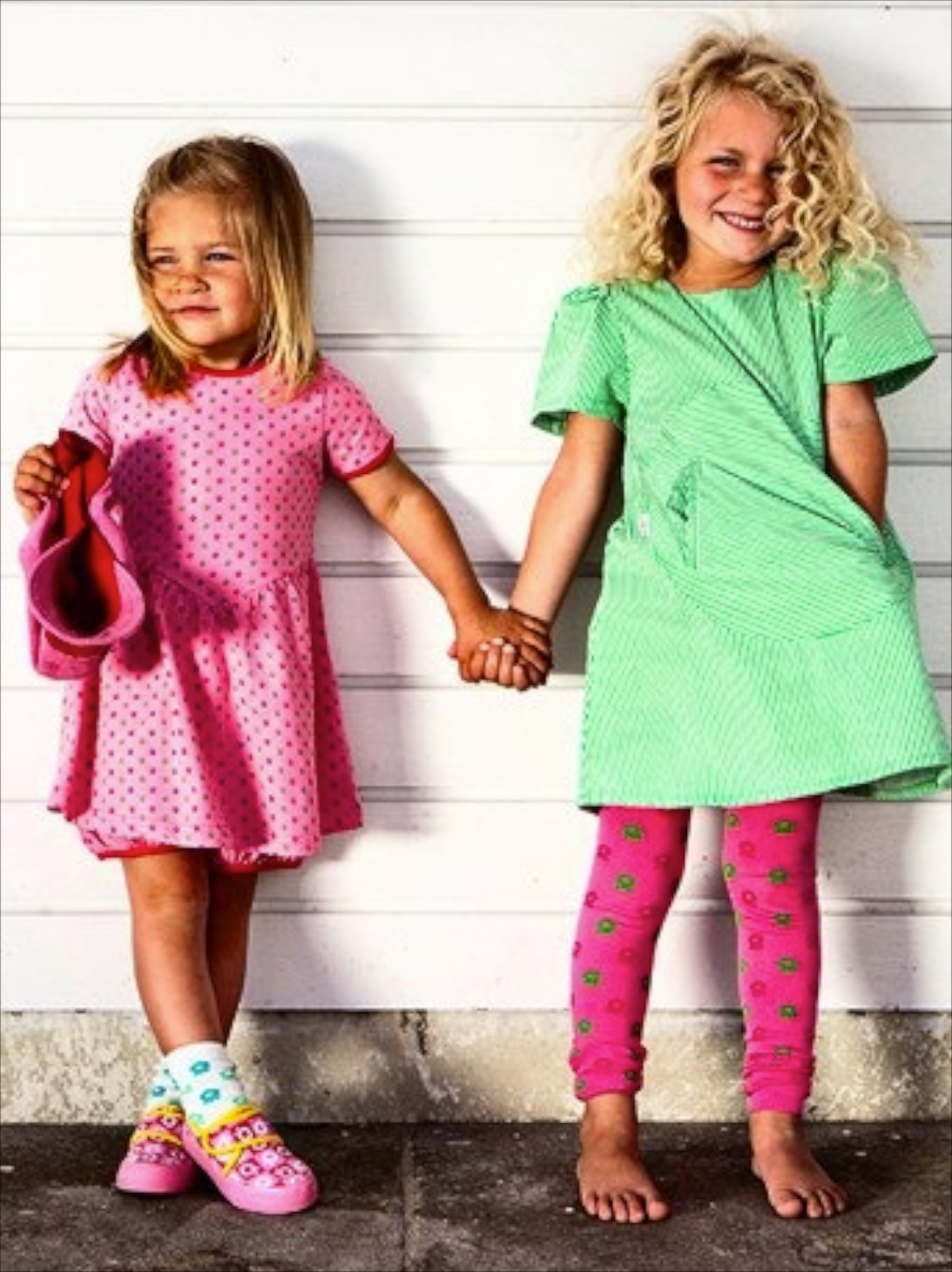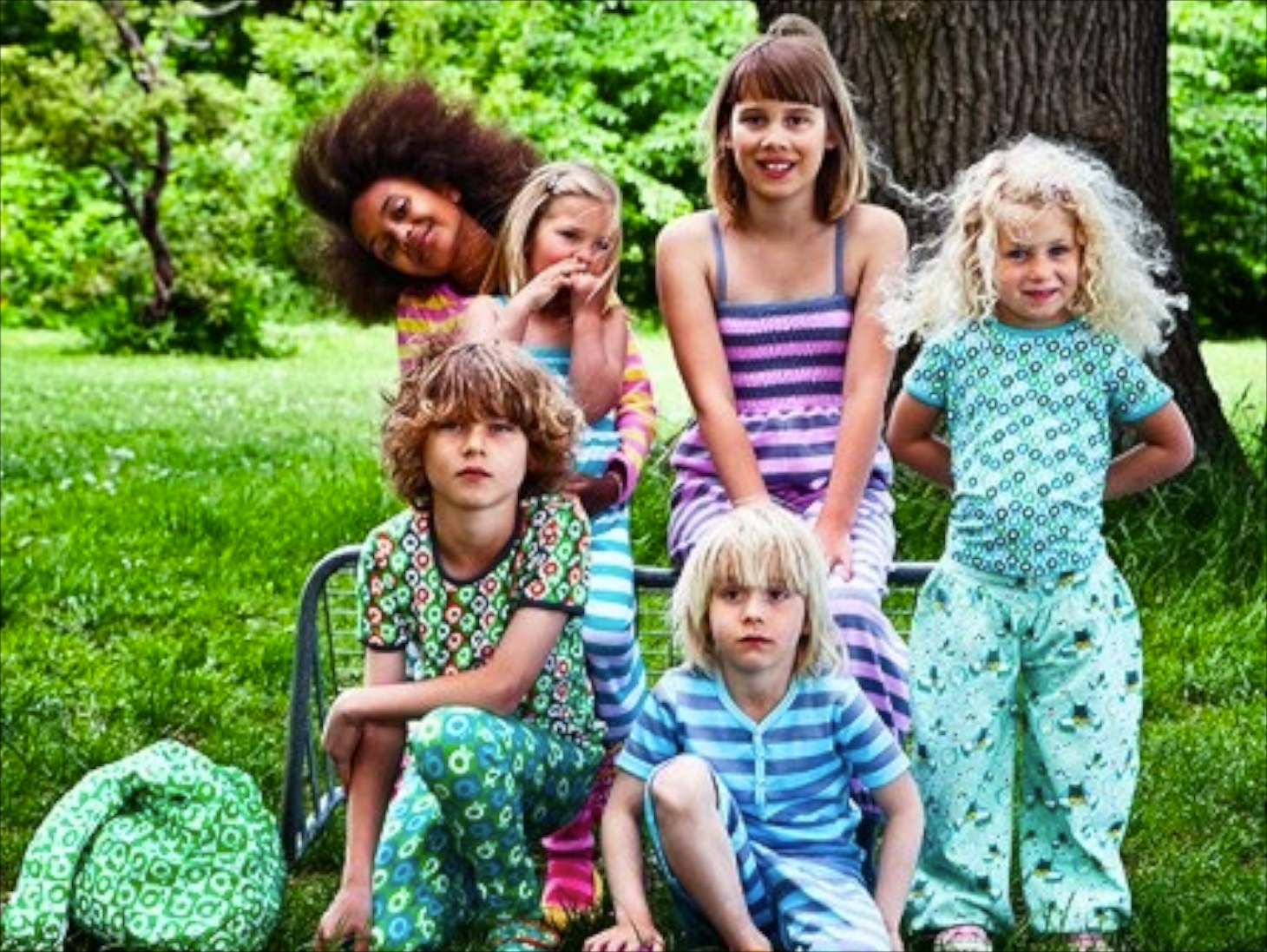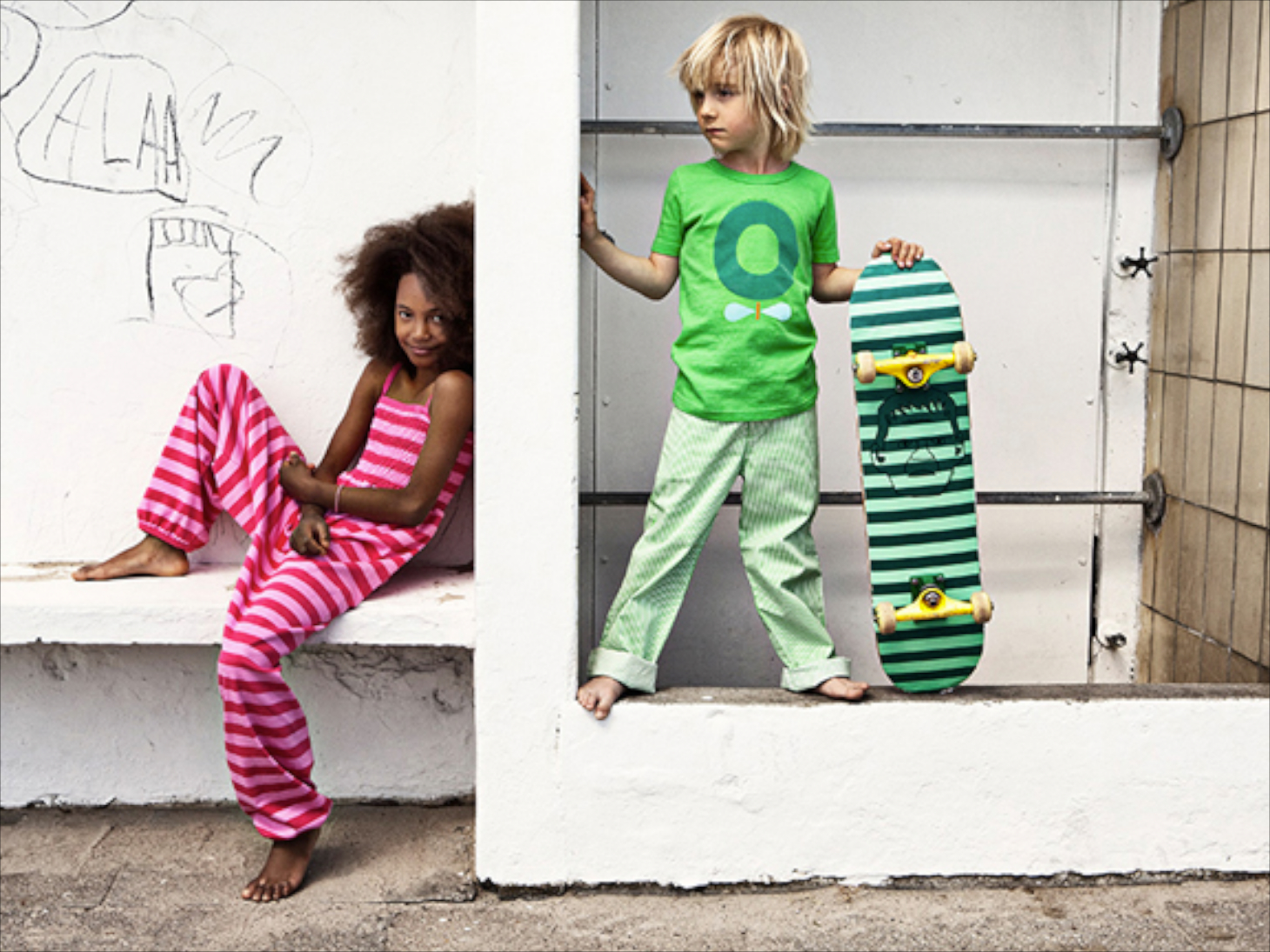 Lille Barn
Lille Barn is a UK based childrenswear company founded and designed by Norwegian Reidin Ludviksen who lives and works in London. Nordic design is combined with natural fabrics, many of which are organic, to produce luxurious yet practical garments.
Lille Barn is an example of an intuitively sustainable company as it subtly uses organic cottons and Oeko-Tex certified fabrics without making this the sole marketing point for the brand. For example, Lille Barns classic-styled clothing may be left un-dyed or use natural dyes or dyes using Oeko-Tex certified processes. Merino wool and bamboo are used in addition to organic cotton. The bamboo used is grown organically, free from pesticides and the resulting fibre is PH-neutral and UV-protective.
The aesthetic of the line is sweet and classic with pops of bright stripes and details such as wooden buttons and patchwork pockets offering a nostalgic feel on dresses, rompers, cardigans and denim pieces. The range covers babies and boys and girls up to the age of six.
Lille Barn is currently available in the UK, Scandinavia and Northern Europe at independent retailers. Prices start at around £23 for baby hats and go up to around £40 for chunky knits for boys and girls.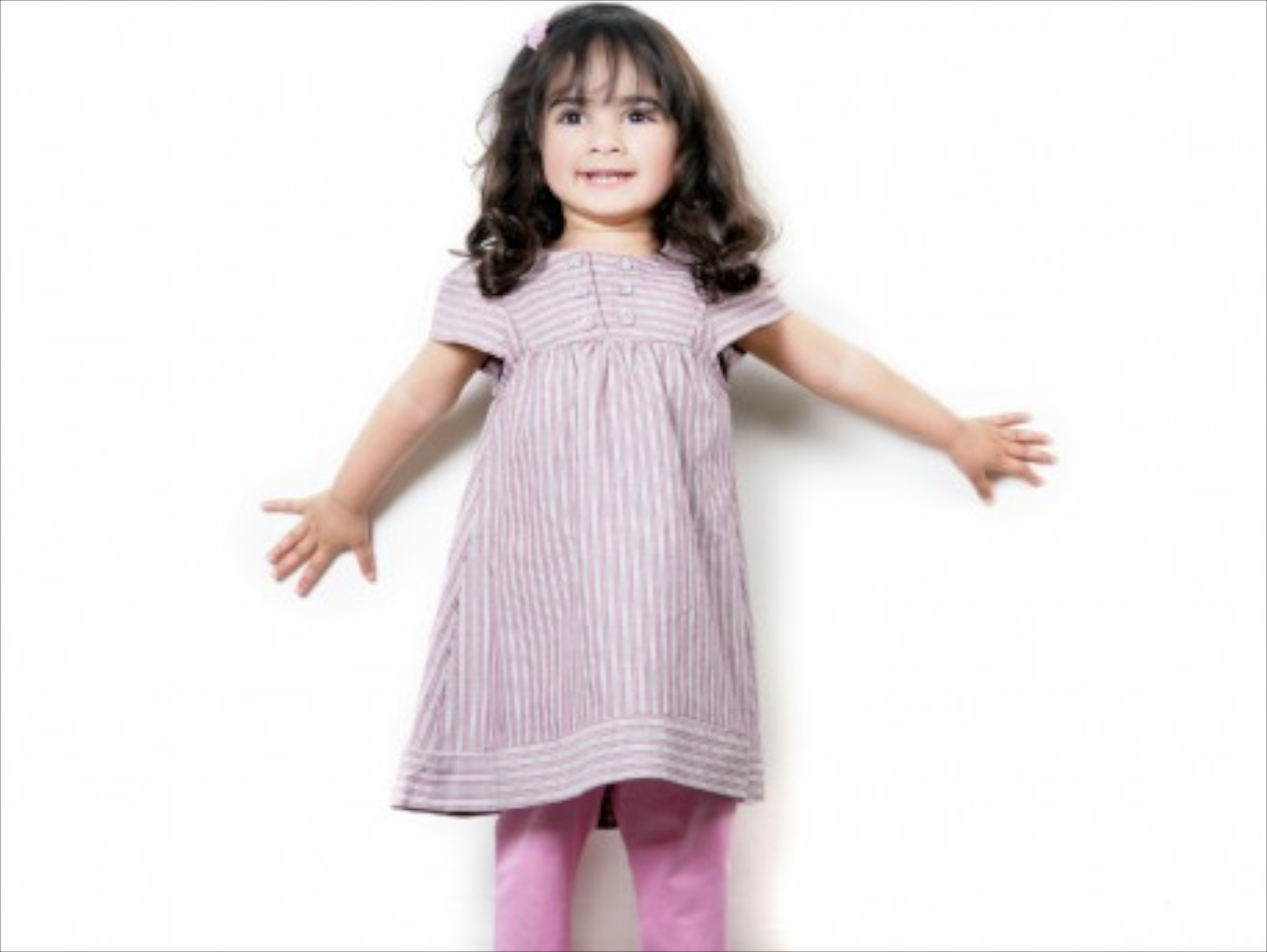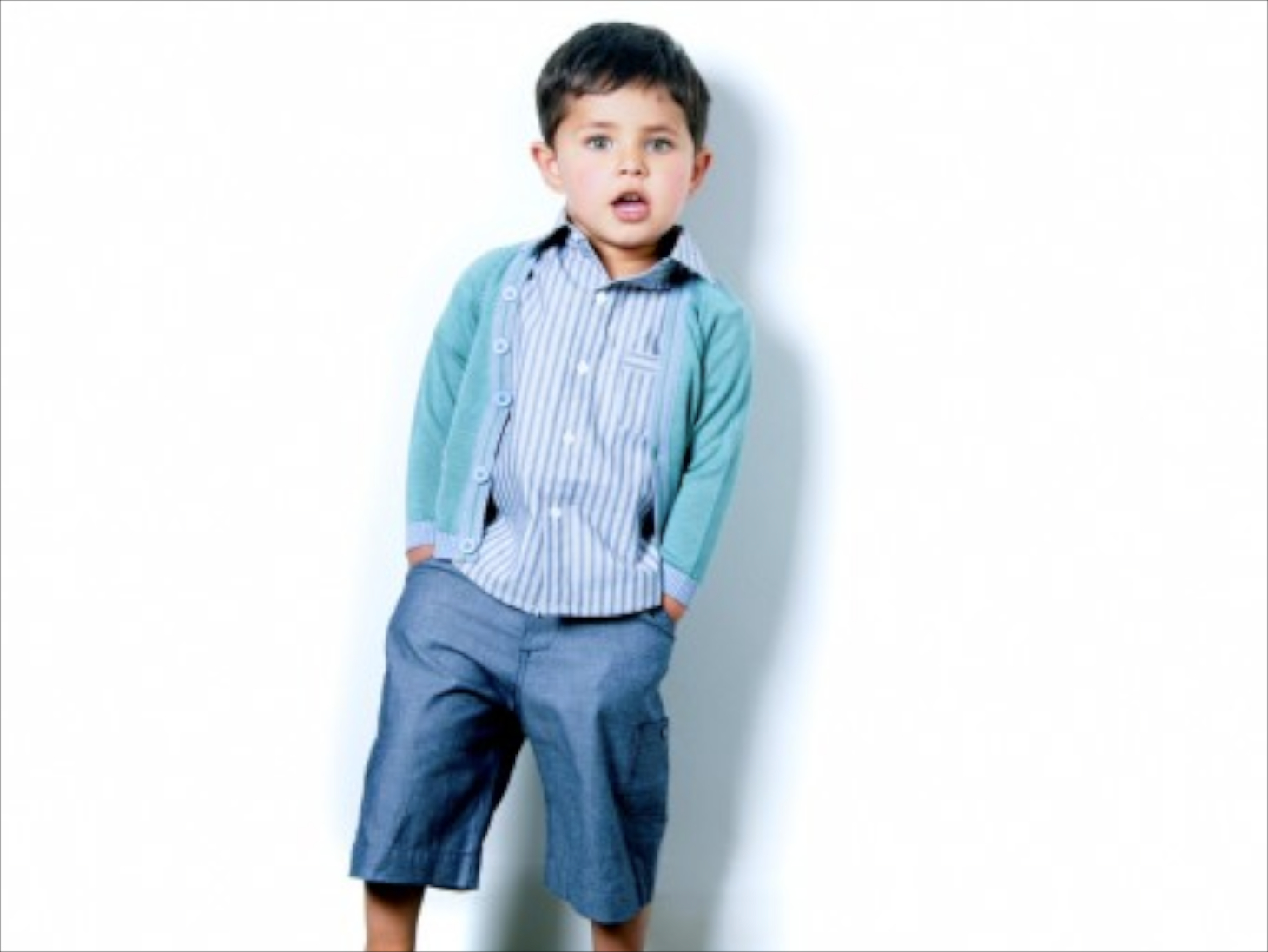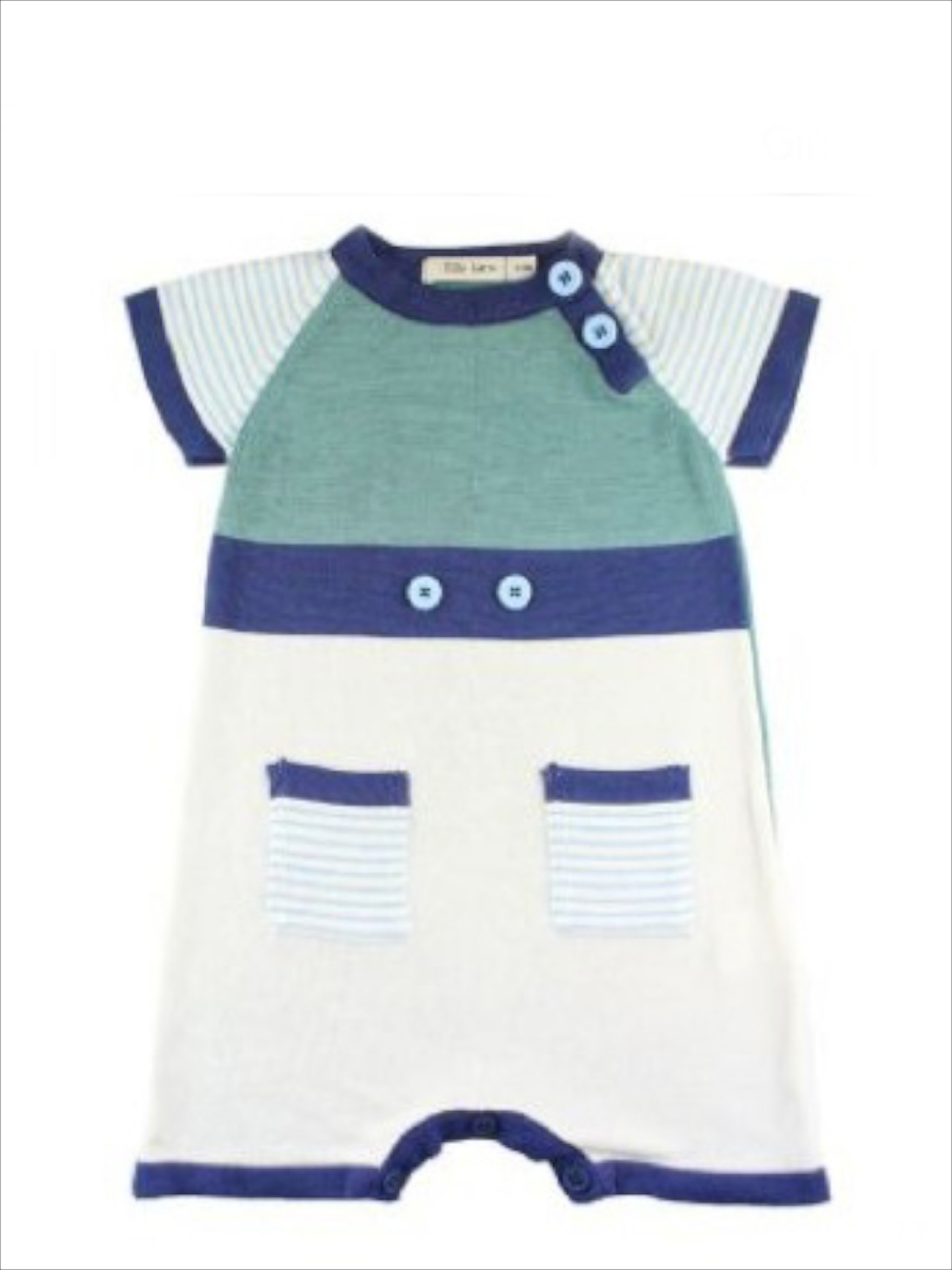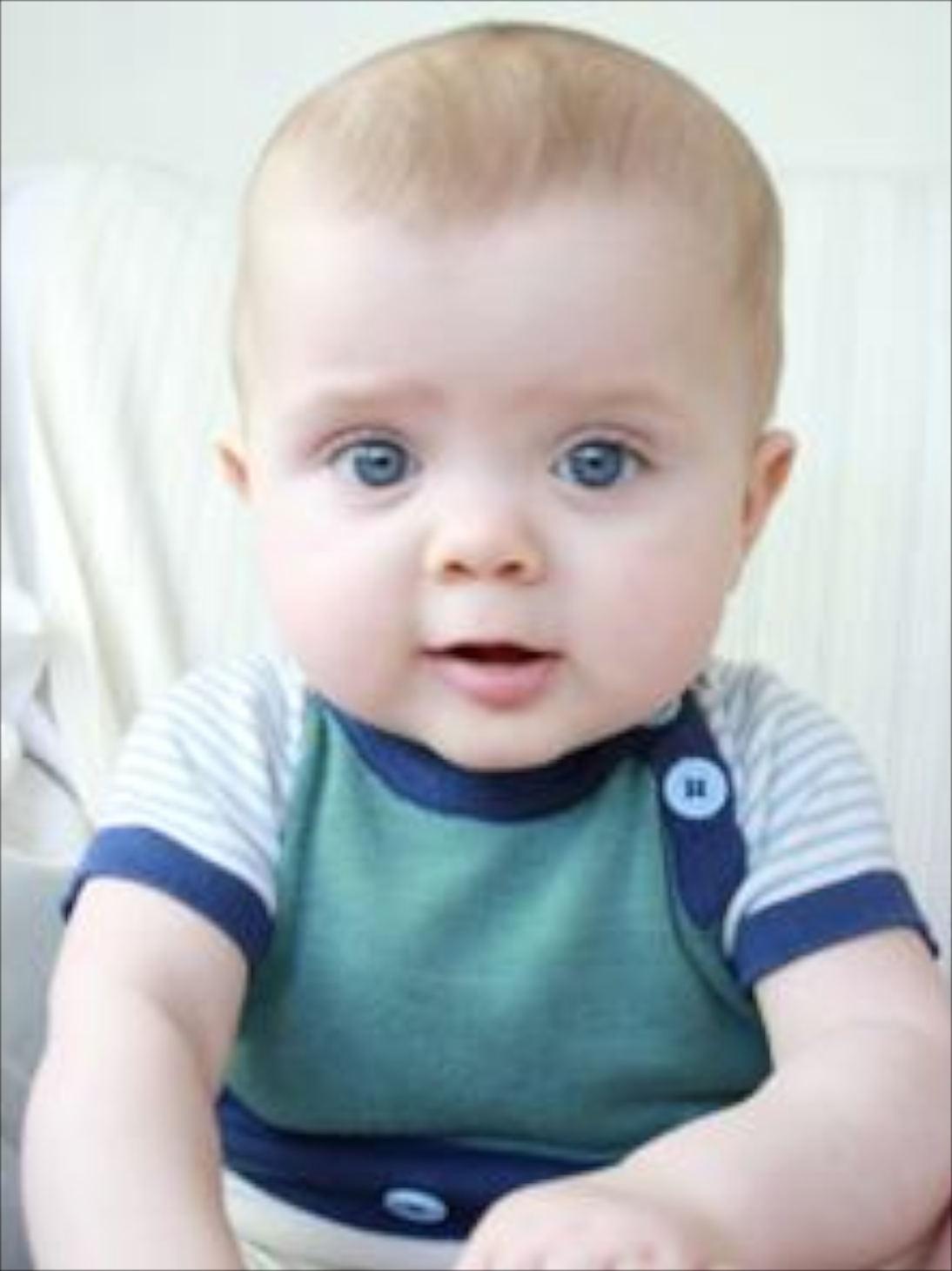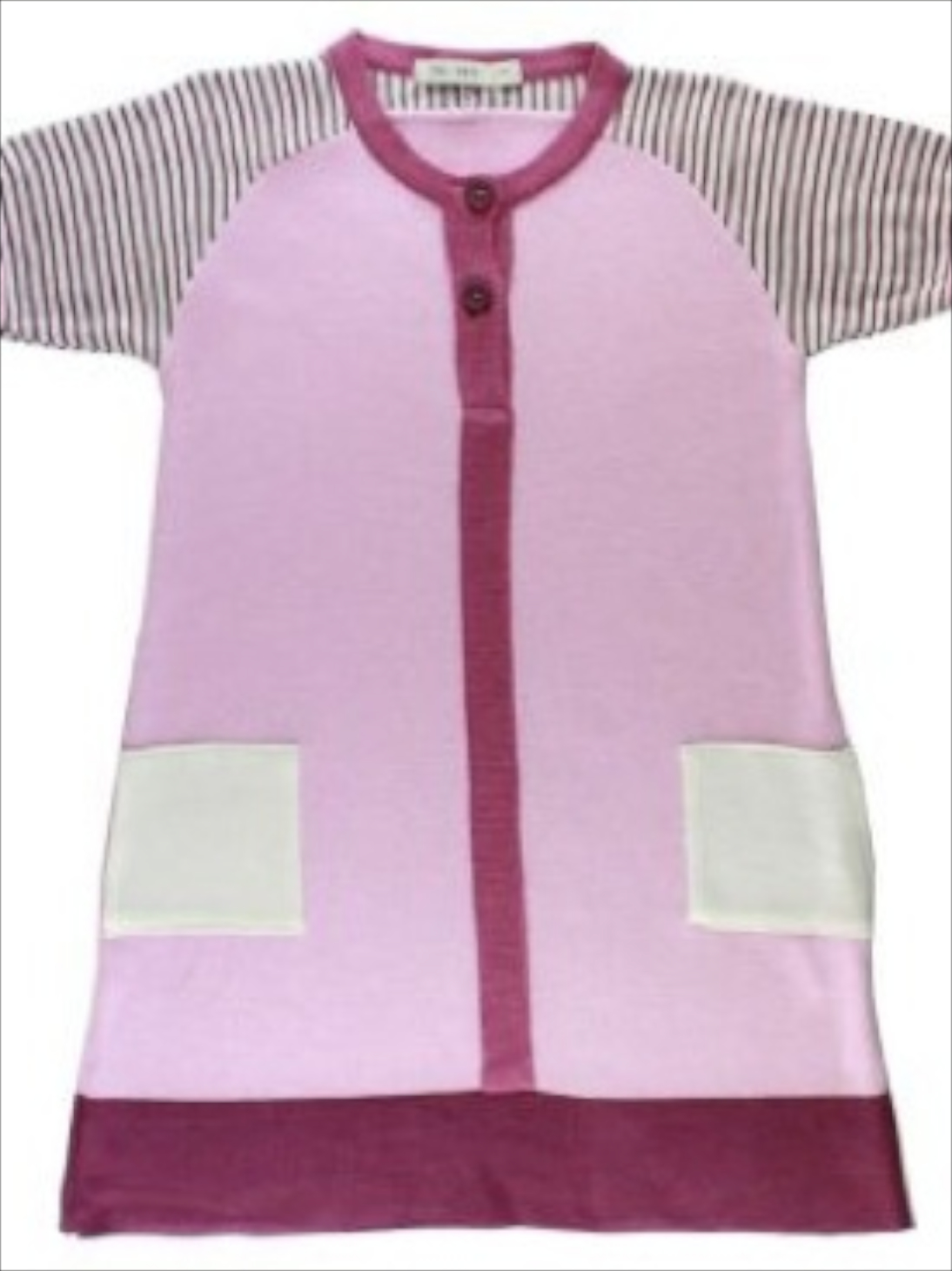 Frugi
Founded by British marine biologists Lucy and Kurt Jewson, Frugi is another UK brand born out of the use of terry rather than disposable nappies. The original concept – Cut4Cloth – supplied organic clothes designed to fit around bulky washable nappies. It was founded in 2004 and changed names to Frugi in 2008 when the company expanded into clothing for new mothers.
GOTS certified organic cotton is used to bolster the brand's green credentials. Frugi's production process is certified by Flo-Cert, an independent international certification company that offers Fairtrade certification and for the working conditions audit Social Accountability 8000. Charity endeavours by Frugi include supporting an orphanage in India as well as being a member of the 1% for the Planet scheme, through which company donate 1% of their annual profits to environmental charities.
Humanitarian output and ecological awareness do not, however, dictate pedestrian clothing. Frugi offers bright, printed cotton pieces for babies and children up to eight. Prints such as spots, stripes and animal prints in bright colours are modern and wearable.
Frugi is sold from the brand's website site, and online boutiques. Prices start at £7 for an organic cotton baby hat.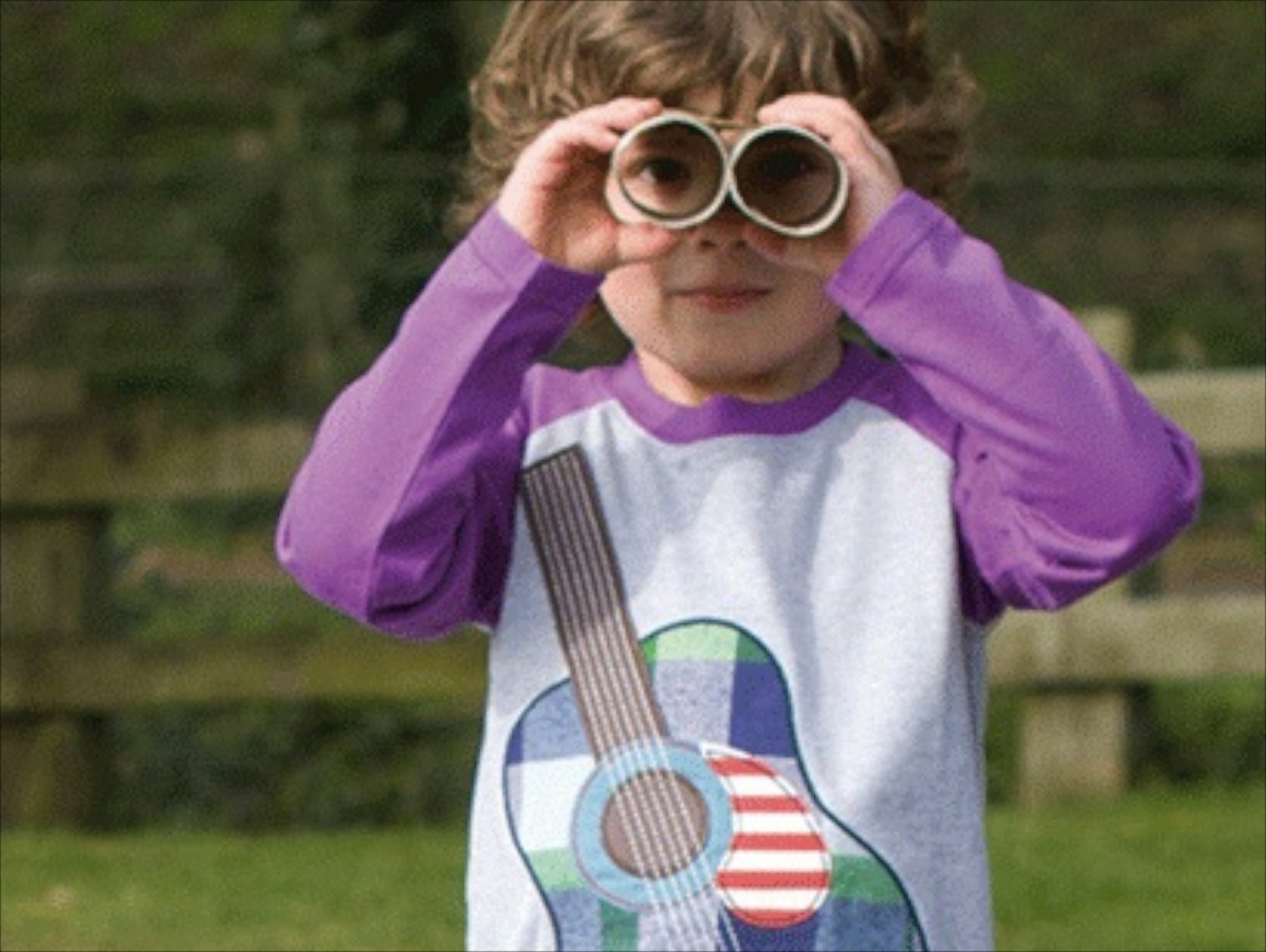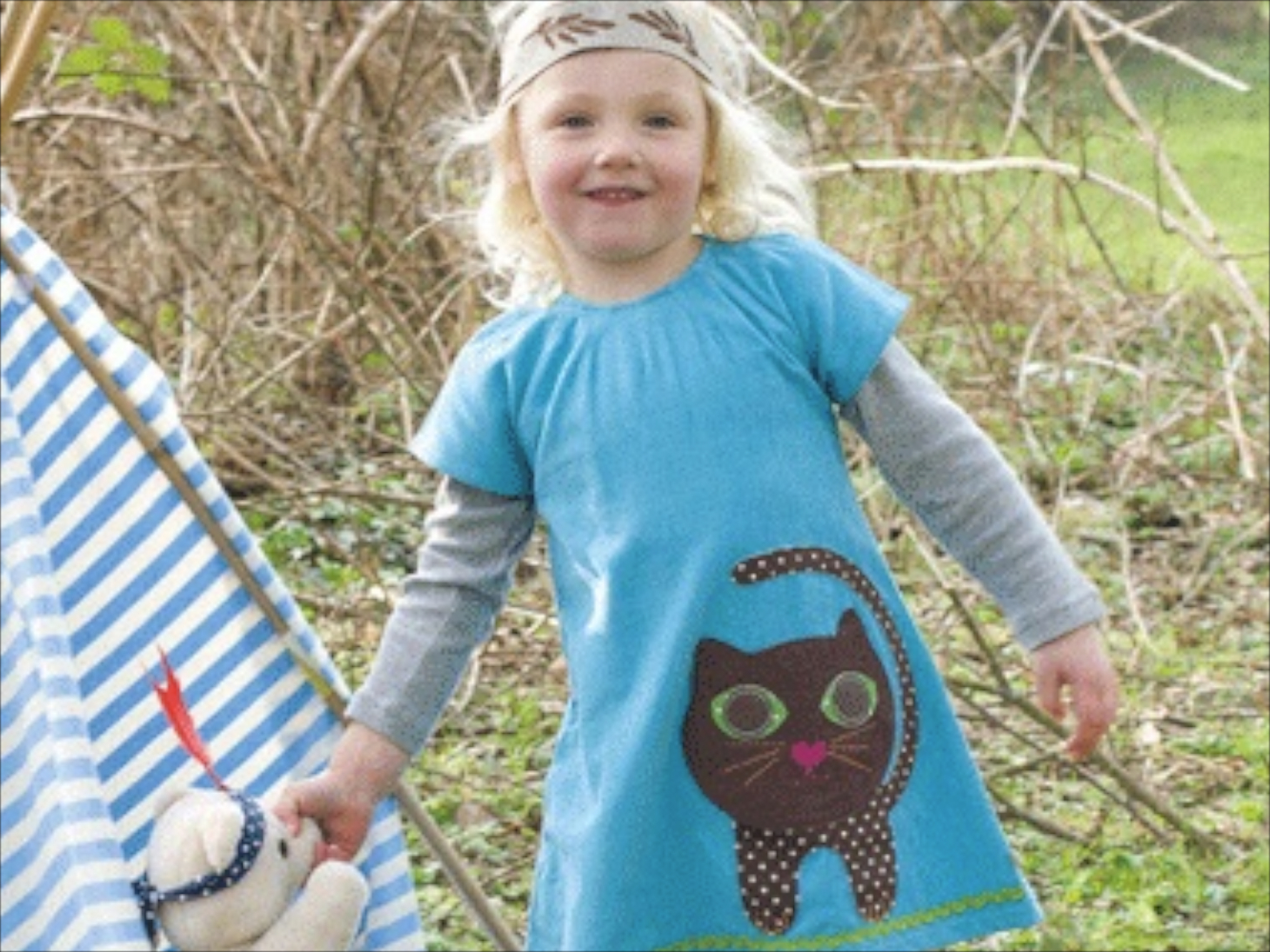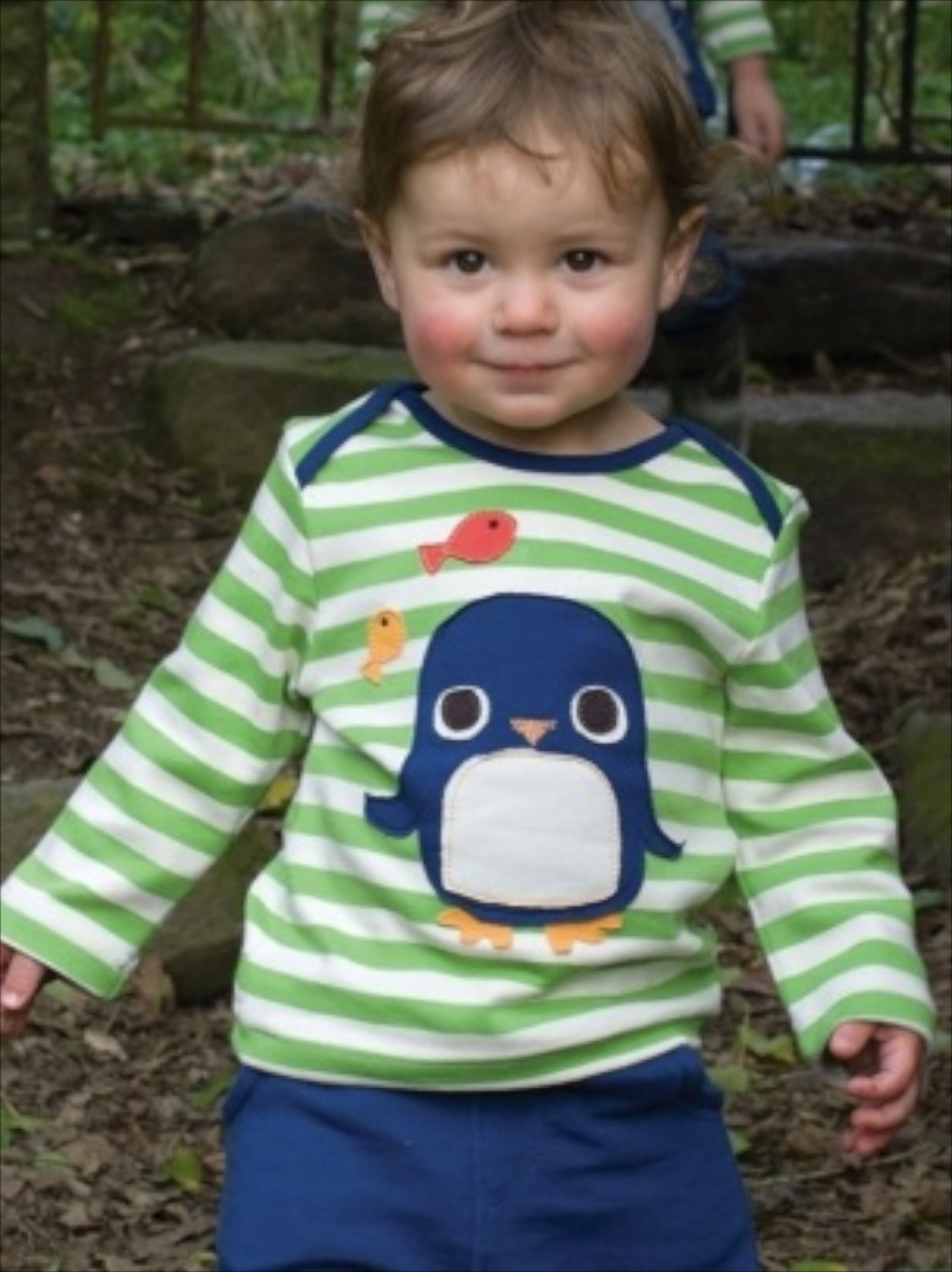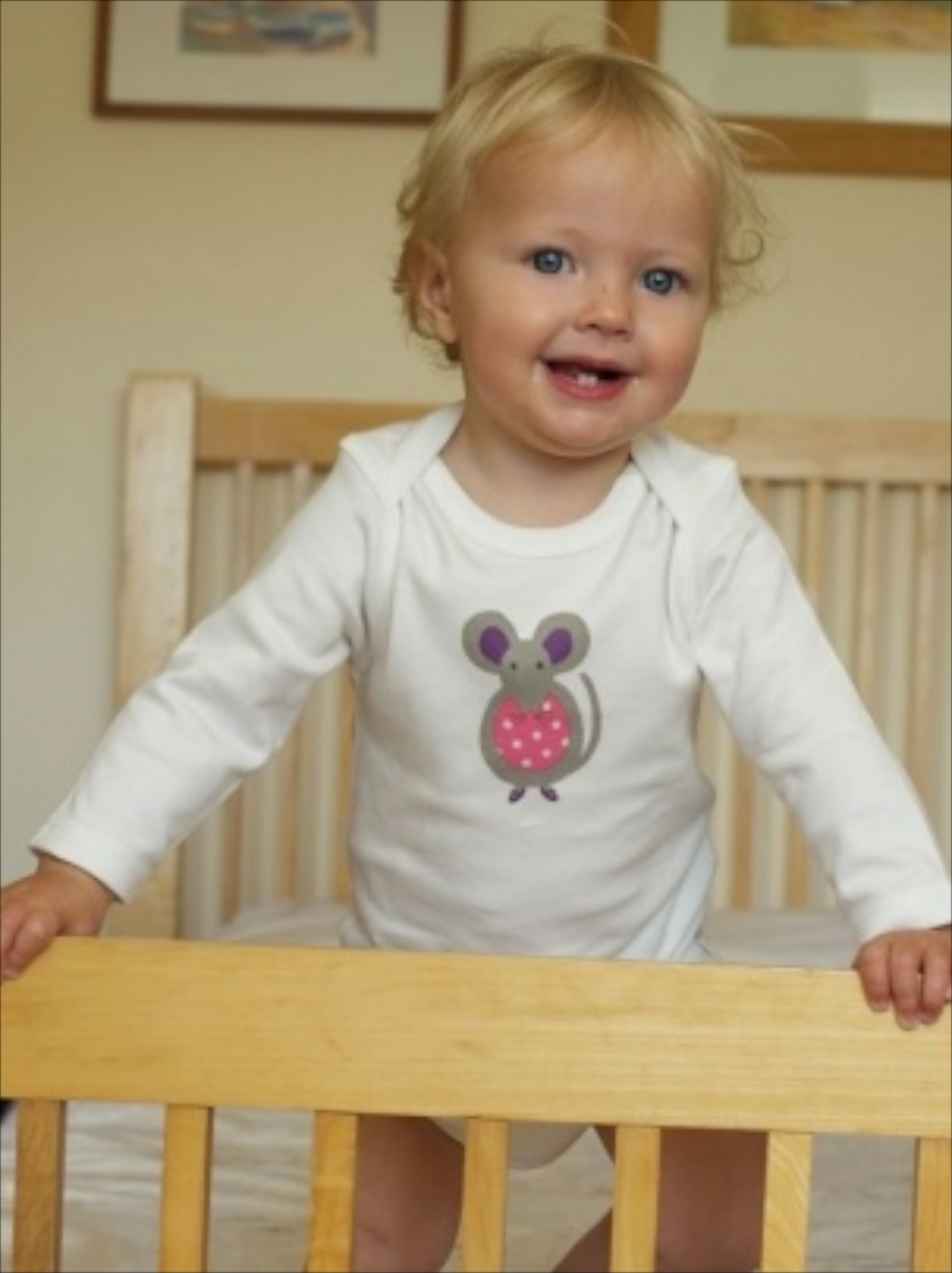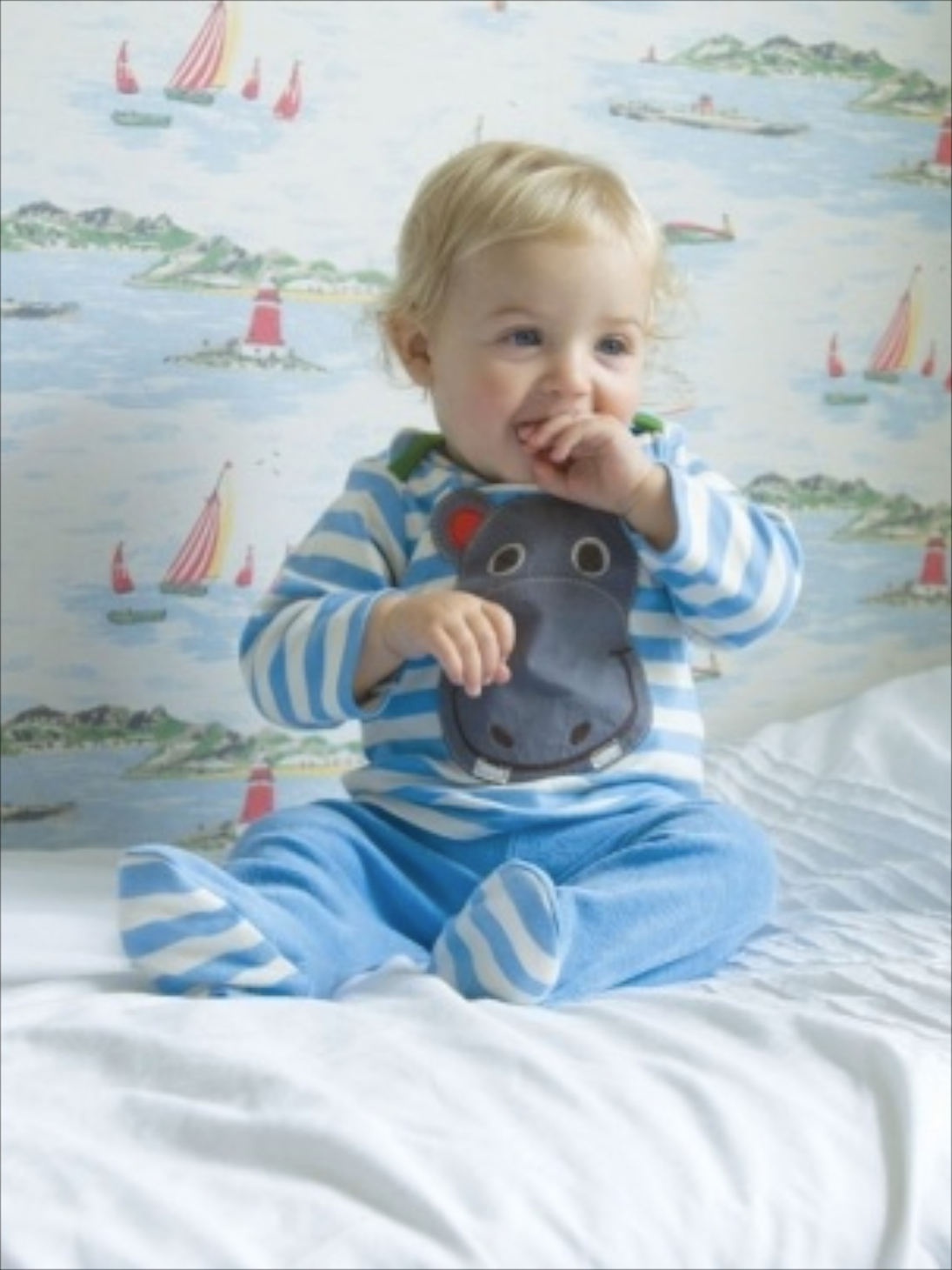 Mini & Maximus
US brand Mini & Maximus creates cool, graphics print cotton pieces for children with an eco-friendly edge. Designs are fresh and modern which pencil-style graphics and pictures printed on basics made from 100% organic cotton, bamboo/cotton mix or a modal/cotton blend.
The prints, neck labels and brand marketing and publicity materials such as posters are created using water-soluble ink while recycled paper is used in the packaging. Mini & Maximus ethos is to create playful, modern clothes for children while subtly undertaking a sense of ecological responsibility.
'And by the way, we're eco-friendly' is Mini & Maximus' online mantra, placing design ahead of social consciousness in terms of branding. The brand collaborates regularly with up-and-coming artists and illustrators on its kids T-shirts that feature graffiti style slogans and quirky drawings. The brand uses submission from "little artists", putting kids' drawings on T-shirts. As well as T-shirts, Mini & Maximus produces leggings, jogging-style pants and sweatshirts, all in un-cutesy colours such as grey, fluoro green and monochrome.
Styles range from 0 to nine years and all designs are unisex. Price start at $36 for bamboo cotton T-shirts. Mini & Maximus is sold in 10 countries worldwide, including the US, Australia, France, China, Japan and the UK.