Headspace & Boots Launch Gift Card
Headspace & Boots Launch Gift Card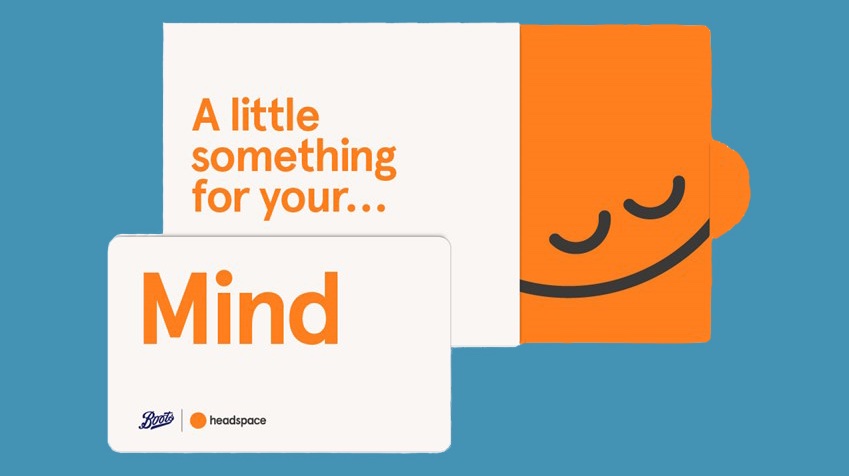 Launched on June 10, the Headspace gift cards are available via Boots.com for £30 ($37), and provide six months' access to guided meditation sessions across four themed meditation collections: Mind, Health, Sleep and Focus. "Covid-19 has certainly caused stress for a lot of us, so it's important to take a step back from the chaos and focus on some me-time," said Boots' UK director of wellness Sarah Crawley.
The collaboration taps into a larger movement of consumers turning to technology as a way to feel calm during the pandemic, as normal support structures of friends and family have been limited. A recent report shows that downloads of top English-language mental-wellness apps have surged by two million in April amid the Covid-19 pandemic (Sensor Tower, 2020). Downloads of Headspace alone have doubled since March.
Since the start of the outbreak, mental-wellness apps have responded by adding new features that point users to information specific to the Covid-19 lockdown, tailoring advice on how to deal with isolation to meet growing consumer demand. For example, Headspace has seen 12 times the usual number of people following its Reframing Anxiety at Home workout since mid-March.
Beyond the UK, lockdown has affected consumers' anxiety levels. According to new data from the Census Bureau, one-third of all Americans are suffering from negative mental health symptoms during the coronavirus pandemic. Apps such as Calm and Ten Percent Happier have seen a surge in US-based usage in the past month – to the extent that they are now partnering with local governments to meet demand, according to The Washington Post.
For more on how brands are fortifying mental health during Covid-19 and beyond, see Leisure & Wellness in Lockdown and our Consumer Attitudes Mid-Year Review.